These cute and tasty Meatloaf Muffins are ready in under an hour and are made with lean ground beef!
Hi! I'm Sheila from Life, Love, and Good Food, and I'm excited to bring you these time-saving meatloaf muffins today!
One reason I rarely make meatloaf for dinner on weeknights is that it just takes too long to bake—I'm really not into spending hours prepping and waiting for dinner to be ready after a long day at the office! Just last week, though, I had this genius idea (let's face it, that's kind of rare for me!) to put my meatloaf mixture into a muffin tin, and doing so cut the baking time literally in half!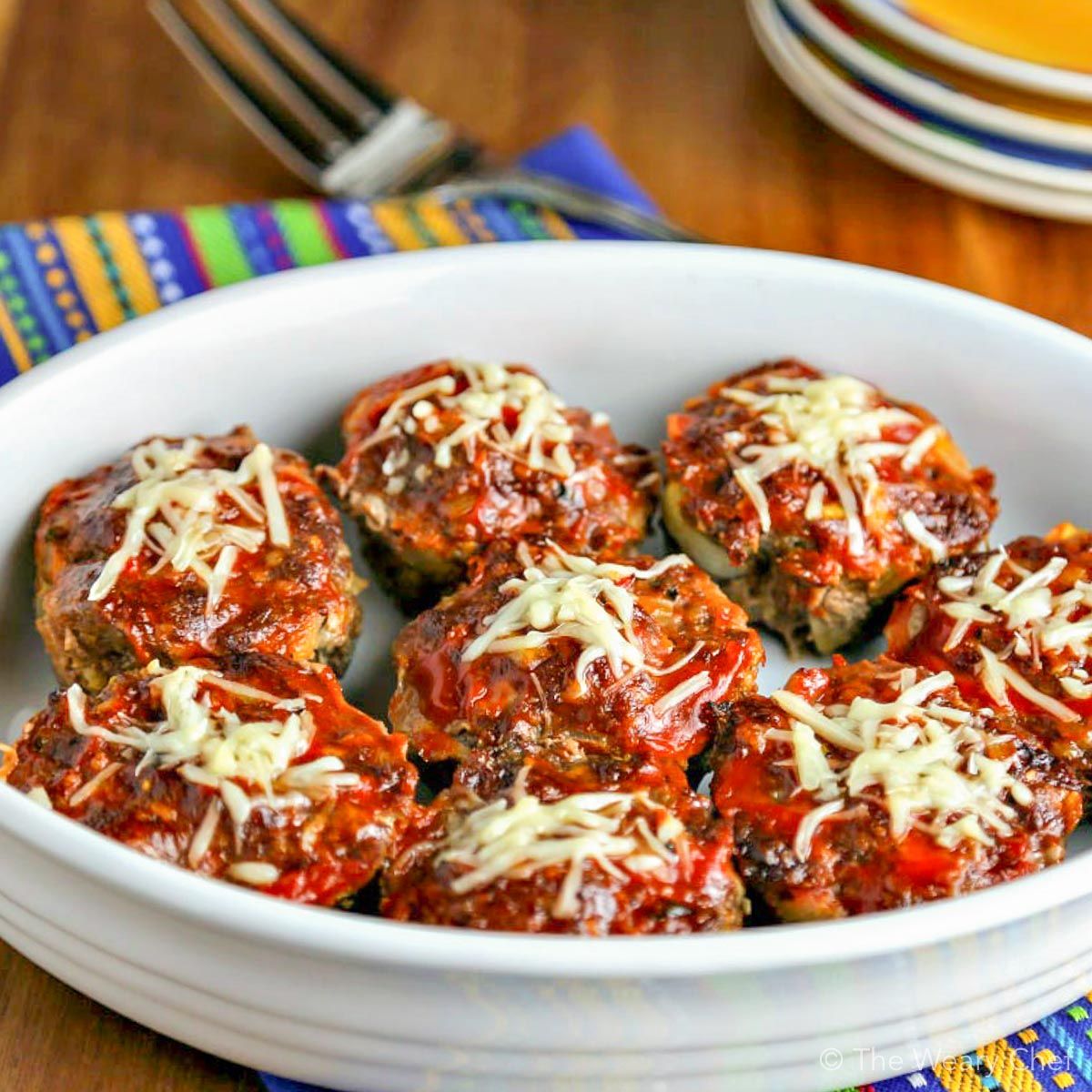 As written, this recipe makes eight meatloaf muffins, which is four servings. It can easily be doubled to serve a larger family or to store and reheat leftovers for lunch or another dinner later in the week. If you bake this meatloaf in a 12-cup muffin tin, fill the empty cups halfway with water to allow for more even baking. (This works for any recipe you bake in a muffin tin.)
Most meatloaf recipes call for meat with a higher fat content to keep it moist. In this recipe, use a leaner ground beef, preferably ground sirloin or ground round, to avoid a lot of grease cooking out into the muffin tin cavities. By doing this, the meatloaf will be easier to remove from the muffin tin, keeping its shape for serving.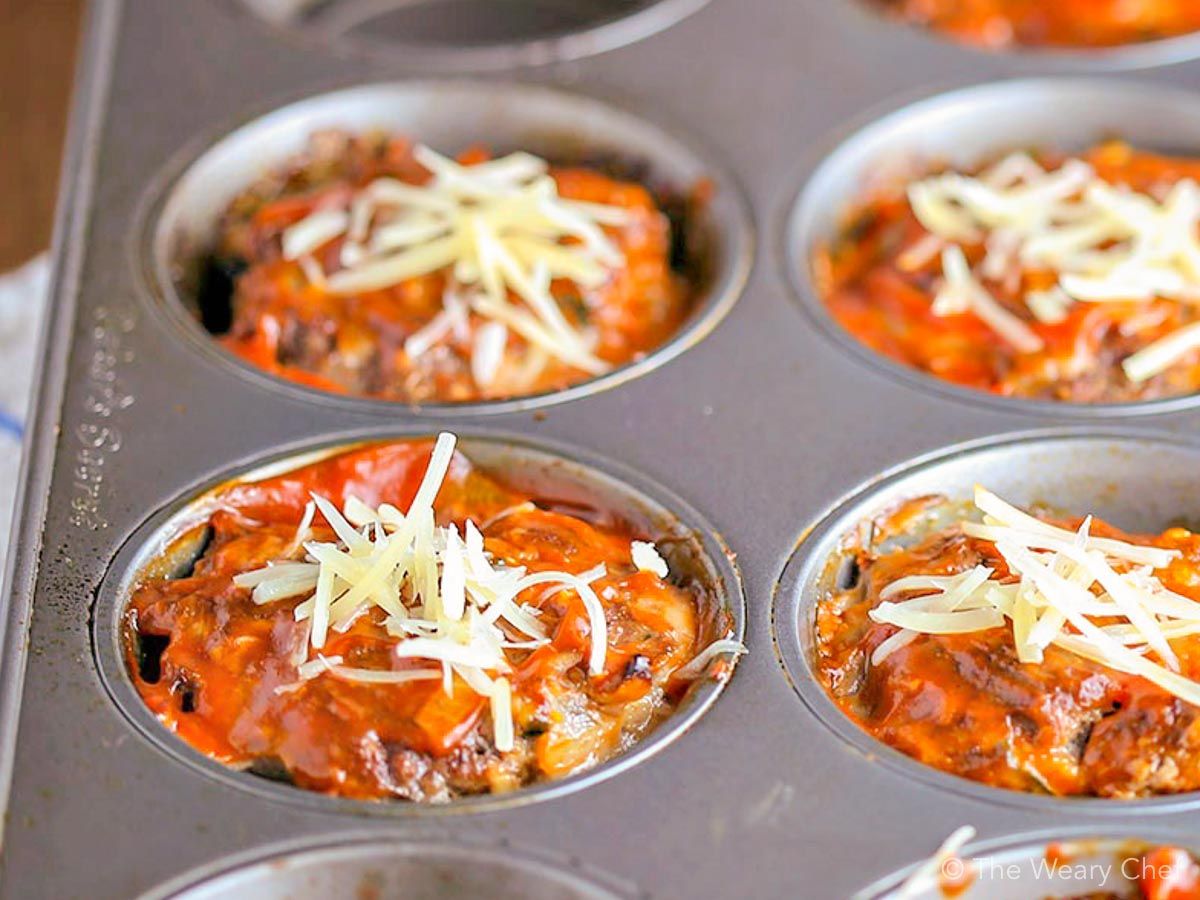 Cooking the onion before adding it to the meat mixture, using soft bread crumbs, and adding a little cheese keeps Muffin Tin Meatloaf moist. One last tip to remember when making meatloaf, don't over mix. Gently combine all the ingredients — no need to overwork it — and then press lightly into shape.
Print
Meatloaf Muffins
These cute and tasty Meatloaf Muffins are ready in under an hour and are made with lean ground beef!
Total Time:

45 minutes

Yield:

4

1

x
Instructions
Preheat oven to 375 degrees. Lightly coat a muffin tin with cooking spray, and set aside.

In a large skillet over medium high heat, sauté onion in olive oil until translucent, about 5 minutes. Remove from heat and cool slightly before mixing with other ingredients.

Combine onion mixture with remaining ingredients in a large bowl, stirring just until combined. Press meatloaf mixture into muffin tin cups, filling to the rim. To allow for even baking, pour a little water into any cups that are empty. (This recipe should fill 8 regular size muffin cups.)

Bake for 15-20 minutes. Remove from oven. Brush tops with more ketchup or barbecue sauce, and sprinkle with a little cheese. Bake for 5 more minutes.

Let rest 5 minutes before removing from muffin tin. (Drain meatloaf on a paper towel lined plate if necessary.)
Author:

Prep Time:

15

Passive Time:

5

Cook Time:

25
Want to make your meatloaf with turkey? Try this recipe!