You won't want to miss this list of fun and tasty dill pickle recipes. There's something in there for any occasion, from dinner to parties to after school snacks. Let's dig in!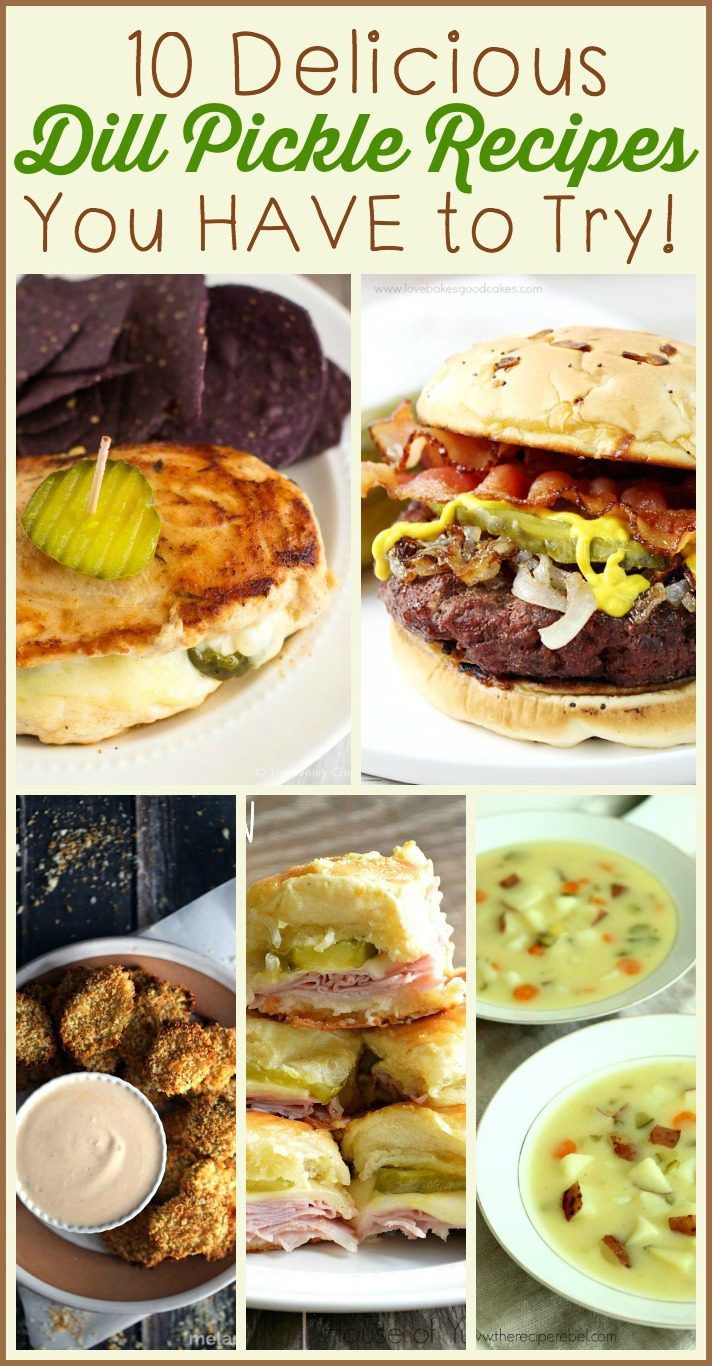 Do you like pickles? I mean dill pickles of course. When I think pickle, I think tart and crunchy. I have no room in my life for sweet pickles, but I'm happy for you if you like them.
Probably the strangest use for dill pickles I've ever seen are the pickle juice popsicles they used to sell at the skating rink when I was a kid. I'm sure that isn't the only place that had that idea, but I can't think of seeing them anywhere else. No amount of grade school dares could make me try one. That just sounds so… wrong. Would you try frozen pickle juice?
Even if pickle pops aren't on your list of favorite foods, I bet some of these other recipes will be! From pickle stuffed chicken to dill pickle soup, there is surely a recipe in there you must try!