This week's dinner menu features Pork Chops with Milk Gravy, Cheesy Chicken Spaghetti, Greek Salad, Pizza Sliders, and lots more!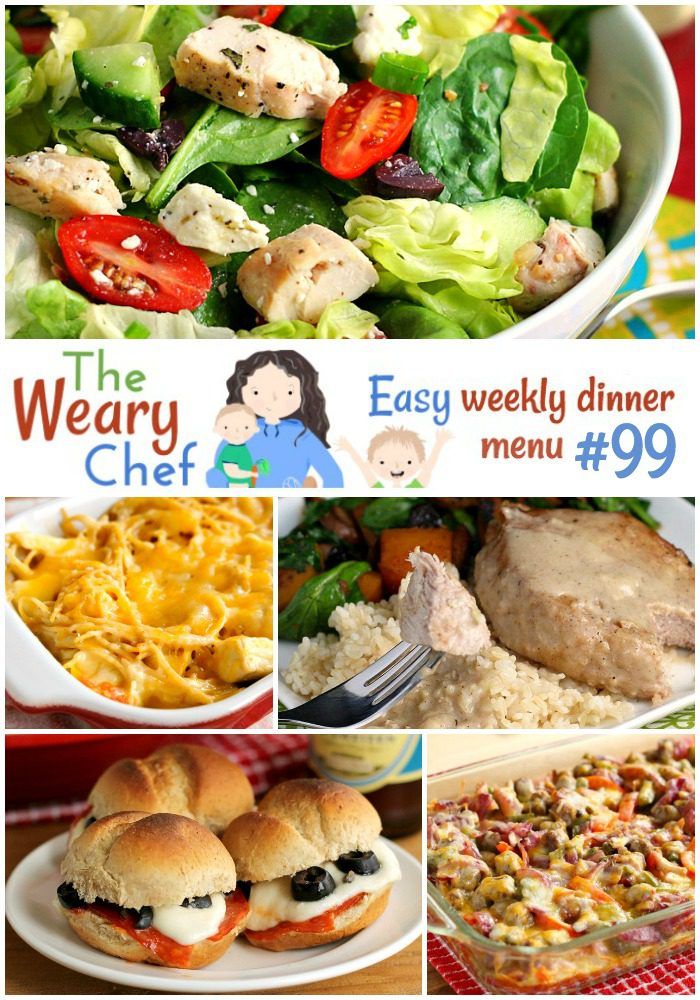 How's holiday shopping going for you? I would love to tell you that I'm almost done except for a few little stocking stuffers, but that would a complete lie. The truth is, I've hardly even started and don't know what to get anyone! The kids used to be easy, but I have come to realize since last Christmas that they actually play very little with toys. When they get something new, they play with it briefly, then throw it in the toy box never to be seen again. Their favorite activity is following me around and talking, talking, talking. (Ask me why I'm weary?)
It has been hard to get motivated to buy them toys when I see them not playing with all the toys they have on a daily basis! I'm trying to think of things that would have more replay value. Do you have good ideas for three- and eight-year-old boys? I would love to hear them! In return, I'll give YOU seven dinner ideas for the coming week!
Do you have holiday potlucks coming up? I've got you covered with ideas for what to bring in this roundup!