You'll never skip breakfast again now that you have this lineup of 10 Easy Breakfast Bar Recipes! From chocolate to peanut butter to zucchini, there's something for everyone!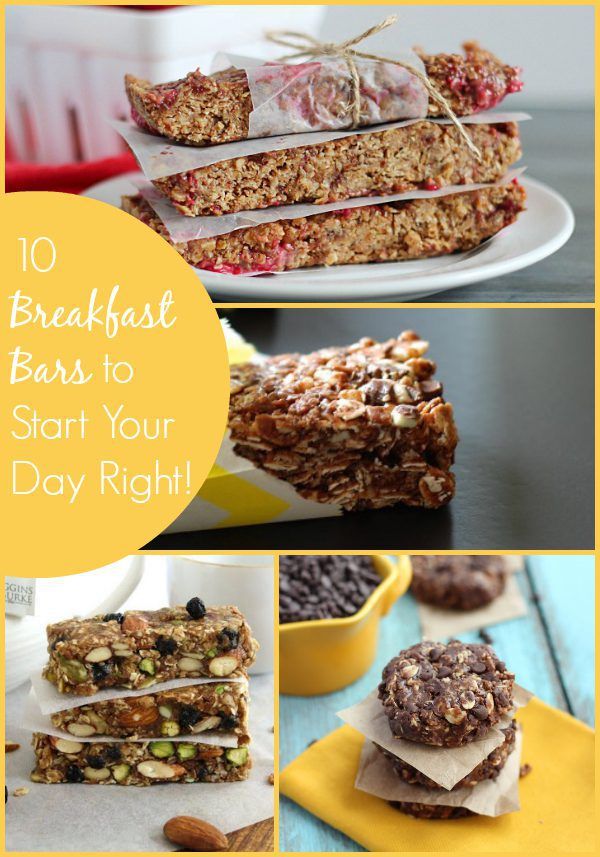 Today is the end of an era, my friends. After 50-some-odd weeks of Friday cocktail recipes here on The Weary Chef, my weekly happy hour series has come to an end. I recently asked all you fine readers what you would like to see on Fridays: More cocktails or something new. (If you were one of the folks who took the time to respond to that survey, thank you so much!) You told me that you are ready for something different, and I listened! (If you voted to keep the cocktails coming, don't worry! I'll still write those recipes when I'm inspired with fun, new drinks.)
In the survey results, the majority's first choice for a new weekly feature was a roundup post with a new theme each week. There were also requests for breakfast, crockpot, and grab-and-go recipes, plus lots of other great ideas. I have decided to start a Friday roundup, and I can answer all those requests over the coming weeks. Do you have another idea for a theme? Just leave me a comment letting me know, and I'll add it to the list!
To kick off this new series, check out these 10 Easy Breakfast Bar Recipes! I used to always eat a good breakfast, but lately I feed the kids and forget about myself. My breakfast usually consists of a couple cups of coffee, a few bites of leftover, soggy cereal the boys didn't eat, or maybe cut-off sandwich crusts. None of these are breakfasts of champions, not like this lineup of tasty and (mostly) healthy breakfast bars!