Ever wonder just what molasses is and how to use it? Read on to find out more about this thick, dark syrup and get 12 incredible molasses recipes!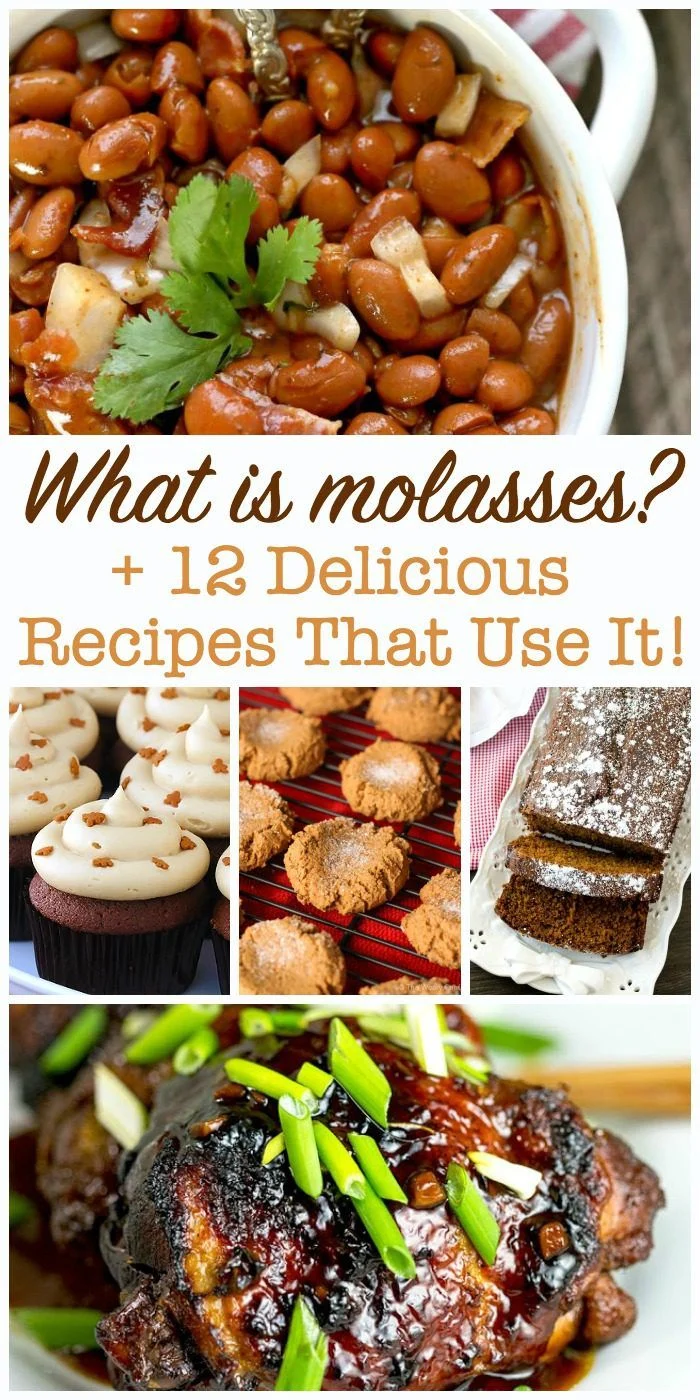 I love me some molasses. I love it in recipes or drizzled over biscuits and pancakes. That, thick, dark, rich syrup has a flavor I love, but what is molasses? To be honest, I had to look it up to tell you the answer! According to Wikipedia, molasses is a by-product of refining sugar cane into sugar. When something is called a by-product, it sounds a lot less appetizing, doesn't it? Basically, sugar cane is boiled to remove the sugar crystals. The first time it's boiled, the leftover syrup is cane syrup. The second time it's boiled, you're left with molasses. Boiling something into a syrup sounds a lot better than a manufacturing by-product, doesn't it?
The more it's boiled, the darker and less sweet molasses gets. Light molasses is the sweetest, and blackstrap molasses is the most bitter. That's due to how much sugar is boiled out of the syrup. You can read more about the different types over at The Kitchn if you are interested.
Did you know that brown sugar is just white sugar with molasses stirred in? If you are ever out of brown sugar, you can add a tablespoon of molasses to each cup of sugar as a substitute. That tip has come in handy for me lots of times since I almost always have a bottle of dark molasses in my cupboard. You know what else comes in handy? Recipes to give me more ideas of how to use that molasses! That's why I put together a list of 12 delicious molasses recipes for you today. Yes, there are a couple classic cookie recipes in there, but you'll also find meats, side dishes, and more. I can't wait to hear which one you want to try first. Let me know in the comments!