This week's menu of easy recipes is full of healthy recipes to help me recover from a week of vacation eating! Find healthy nachos, shrimp etouffee, chicken tandoori, and lots more!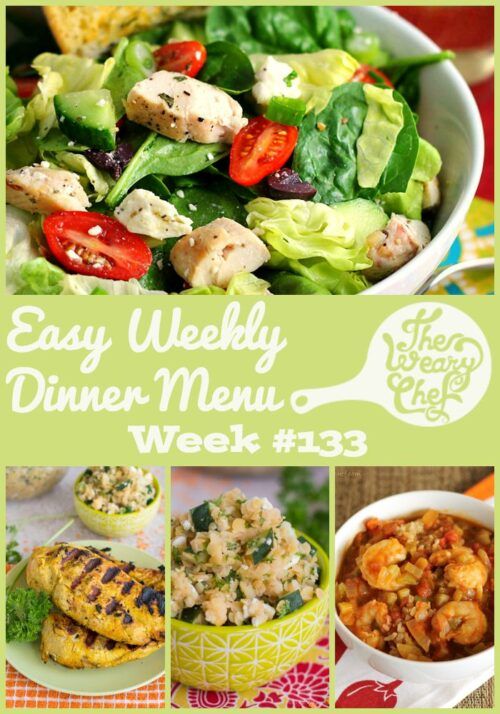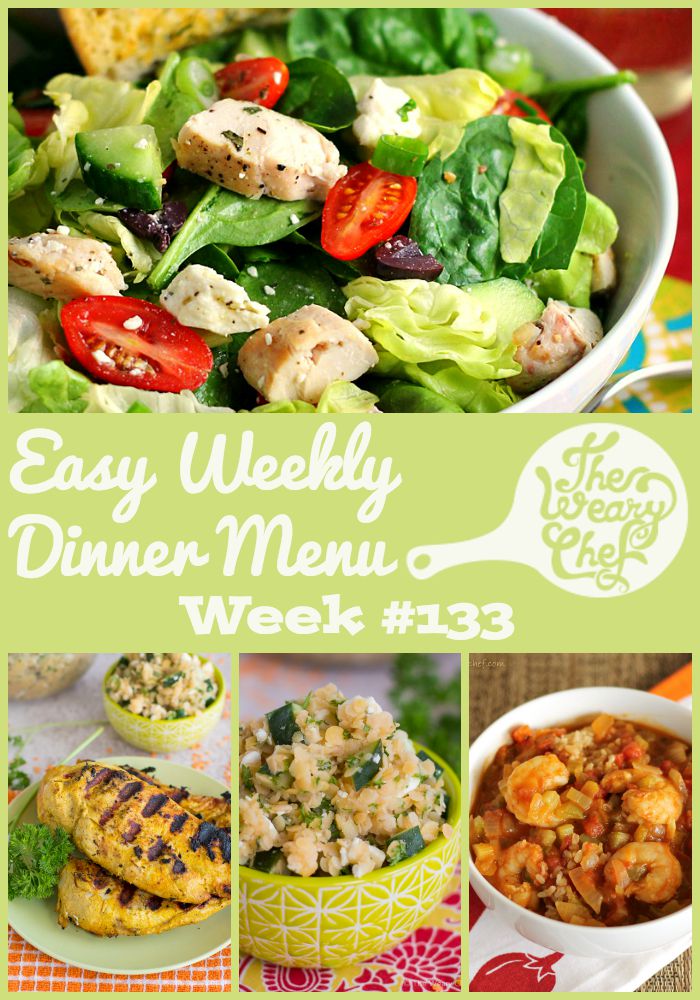 Hi! I'm on my way home back to San Francisco as you are reading this, and I have to say I'm excited to get back to my nerdy husband, obnoxious cat, cute fish, and hopefully cool fog. I hear there has actually been a heatwave in San Francisco this past week, so I'm glad I missed that. It was hot in Maryland, but I could hide in the air conditioning. There is no such luxury at our house.
We did have a wonderful time with my family, and my boys were thoroughly spoiled. I was pretty spoiled too! I got plenty of quiet time to relax, and every day happy hour started by 5pm. I ate and drank so much in the past five days that I need to go on an all-salad diet when I get home. Just kidding. I would never stick to that. I did choose some pretty healthy meals for this week's menu though in the hopes of redeeming myself a bit. I hope you like this lineup of easy dinner ideas! (Click the recipe titles to see the full recipes!)
While we're talking about healthy recipes, I thought you might like some of these!