Think eating low-carb is boring? Think again! Here are ten very excellent (and very delicious) low-carb recipes that'll make you wonder why you ever needed carbs in the first place.
(Except for cheesecake. Everyone needs cheesecake.)
Hello, Weary Chef-ers! I'm Kirsten, and I've been Andi's social media assistant for the past couple of months. Having known Andi for a little while now, I can confirm that she is every bit as lovely as she appears to be within the pages of this website, and you should all give her a virtual high-five for being so awesome.
Why We Love Low-Carb Recipes
Andi's asked me to write a bit about low-carb meals today; a topic I am veeeeeerry interested in. For the past few months, I've been on a low-carb, high-fat diet called the ketogenic diet. I wrote a ginormous explanation of this on my own blog if you want to have a look, but basically, the keto diet turns your body into a FAT BURNING MACHINE.
There is also a whole heap of other health benefits that come with this diet, but I like it because you don't have to count calories. Plus, it gives you a clearer mind and stops bloating. Also bacon. And peanut butter. Sometimes together. What a glorious combination. I'm not necessarily aiming to lose weight with this diet, although a couple of kilograms (or pounds for you Americans, which I assume is most of you – hello!) would be nice. I just find that I feel my best – inside and out – when I eat low-carb foods, and so I'll continue to eat this way for a long while yet. Any diet where halloumi is not only acceptable but encouraged is okay with me.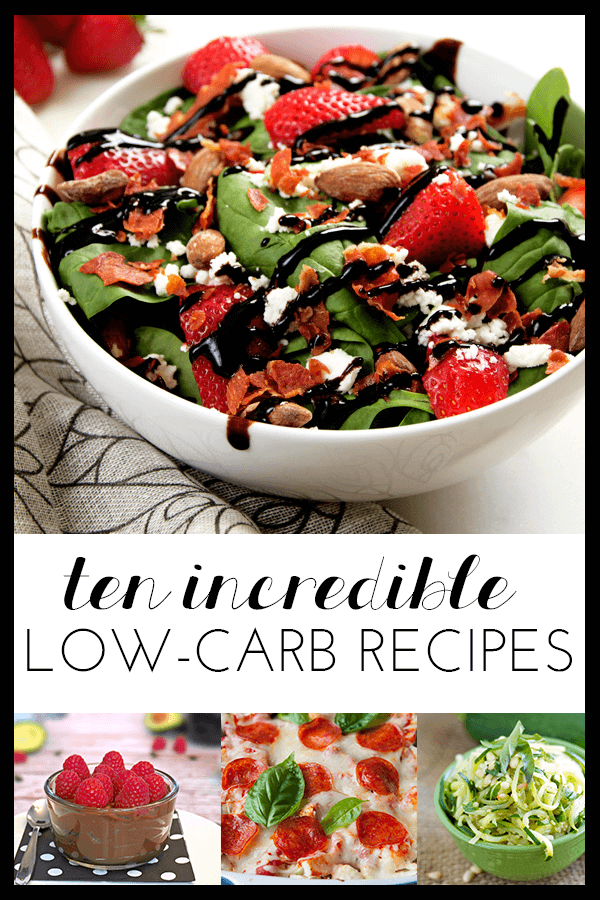 Downsides of Low-Carb Recipes
However, the downside to eating low-carb is that it can be very restrictive. I found the diet to be quite hard when I started, but over time you learn to substitute high-carb foods for low-carb foods. Instead of milk in your coffee, you might have a bit of whipped cream or almond milk. Or instead of stuffing your face with Reese's Peanut Butter Cups (a previous hobby of mine that I miss so dearly), you might whip up your own batch of keto-friendly peanut butter cups, like these ones here.
Every so often I'll have a "cheat day" and eat so much Pizza Hut that I actually turn into a giant pepperoni (because they're greasy and round, like me post-pizza), but for the most part, I don't really miss any of the high-carb foods I used to eat. Oh, except for fruit. I love a bit of fruit. Yesterday they were selling $1 punnets of strawberries at my local supermarket. They are usually $6 a punnet. Do you know how often this happens? Only when I'm on a diet, it seems. Australia is both cruel and expensive, man.
10 Quick and Easy-to-Make Low-Carb Recipes
Anyway, back to what we're all here: for the food. Here are ten low-carb recipe ideas, all of which I wish I was eating right now: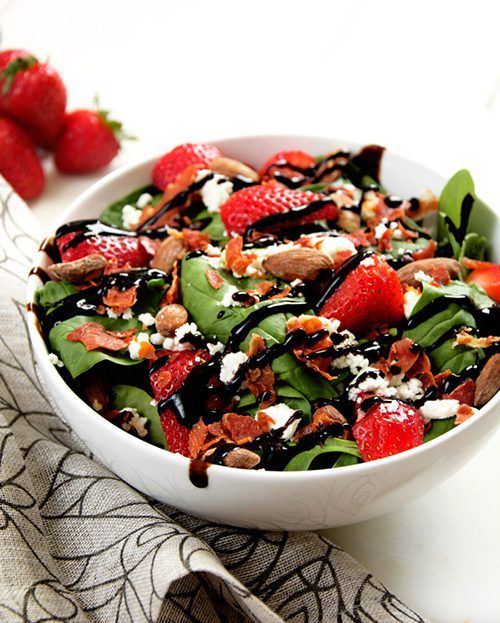 Goat cheese, strawberry and prosciutto salad by The Housewife in Training Files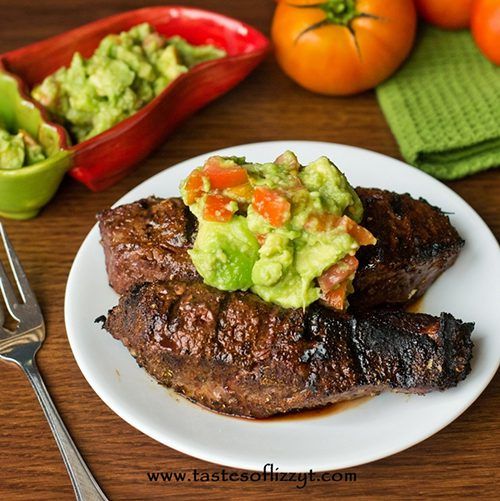 Mexican Steak & Avocado Salsa by Tastes of Lizzie T's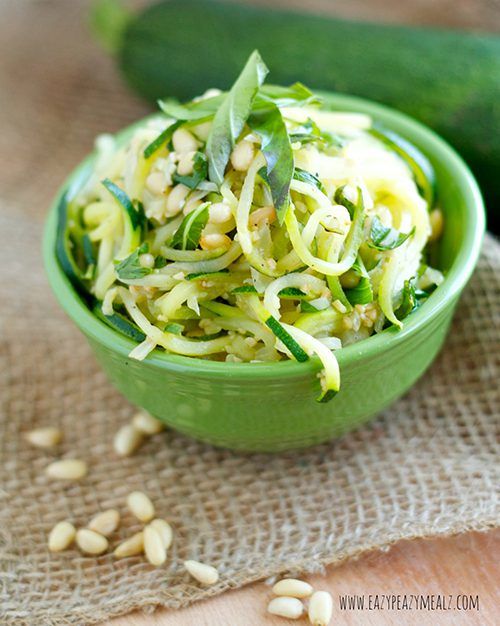 Pine Nut and Basil Zoodles by Eazy Peazy Mealz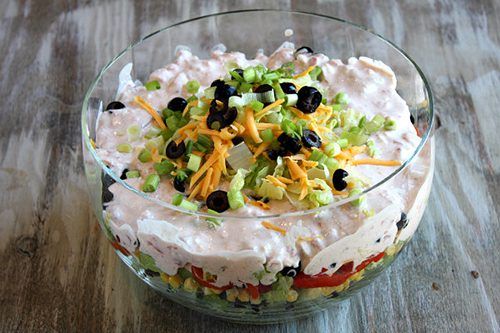 Tex Mex Layered Salad by Recipe Girl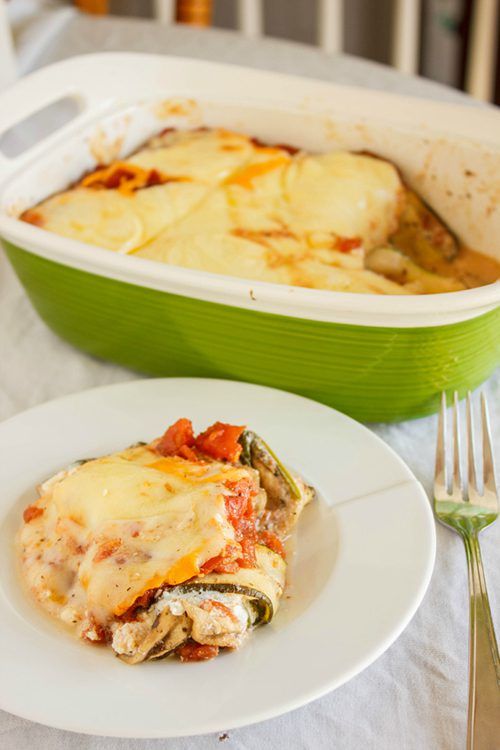 Eggplant and Zucchini Lasagna by The Cookie Writer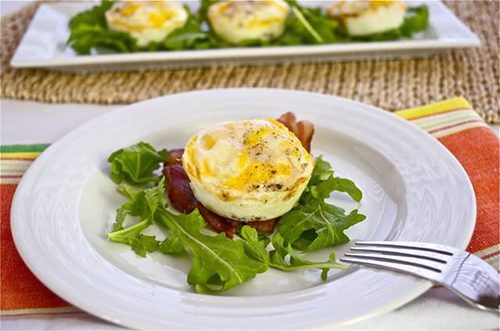 Egg and Bacon Breakfast Cups by Flavor the Moments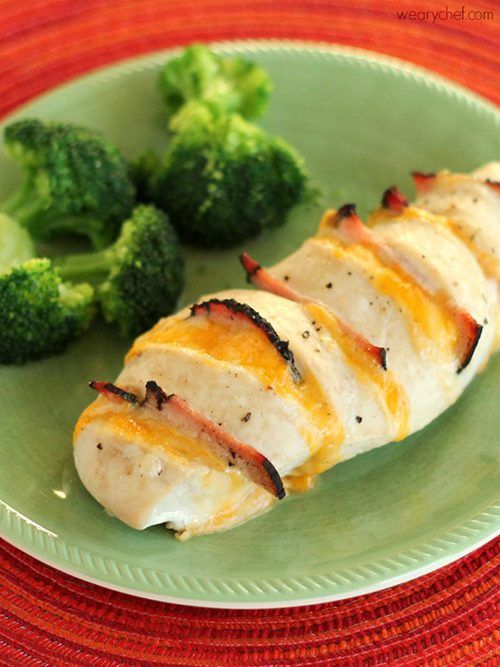 Cheesy Hasselback Chicken by The Weary Chef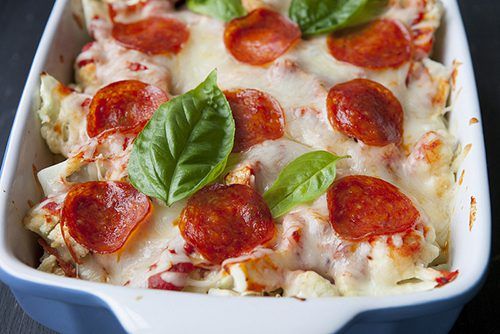 Cauliflower Pepperoni Pizza Casserole by Brooklyn Farm Girl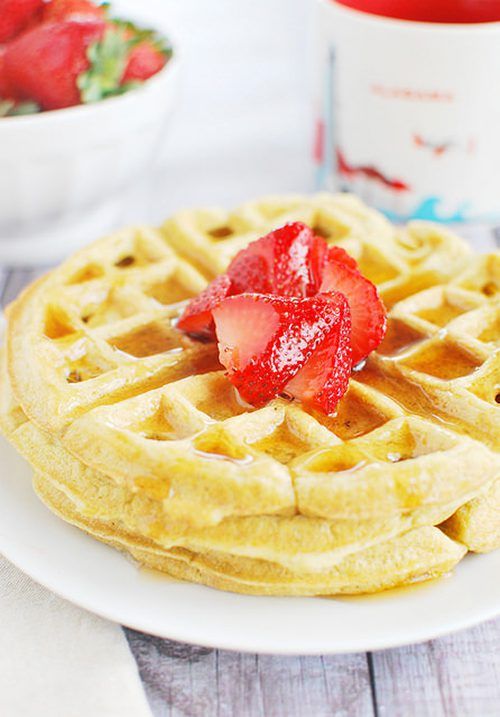 Coconut Flour Waffles by Fake Ginger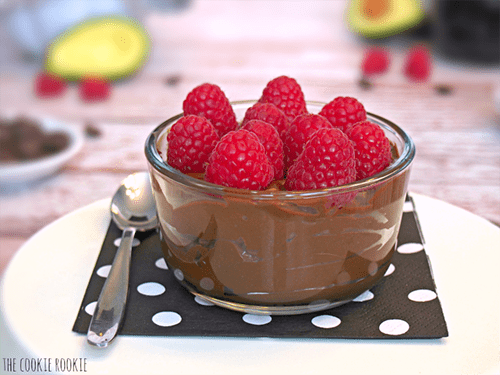 Skinny Chocolate Mousse by The Cookie Rookie
Hi! Andi here. Thanks so much for this fab roundup, Kirsten. Be sure to leave her a comment letting her know what you think, and maybe she'll be nice enough to write for us again soon!