Thank you to Jennie-O for sending me product samples that I chose to use in this Easy Sausage Frittata Recipe. I was not compensated in other way for this post.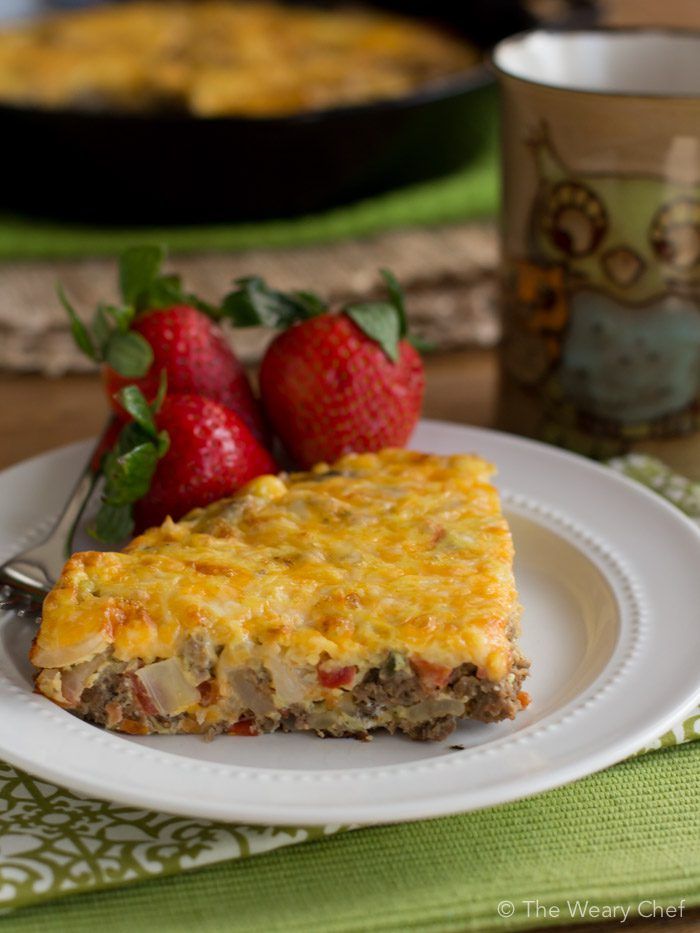 This was a morning I was grateful it was a school day. My boys did play nicely together and let me sleep until 6:30, which was luxurious, but once I got up they were W-I-L-D. Energetic doesn't describe my kids. We are talking more like Daffy Duck when he goes insane and makes crazy noises. This sums up my boys pretty much all the time: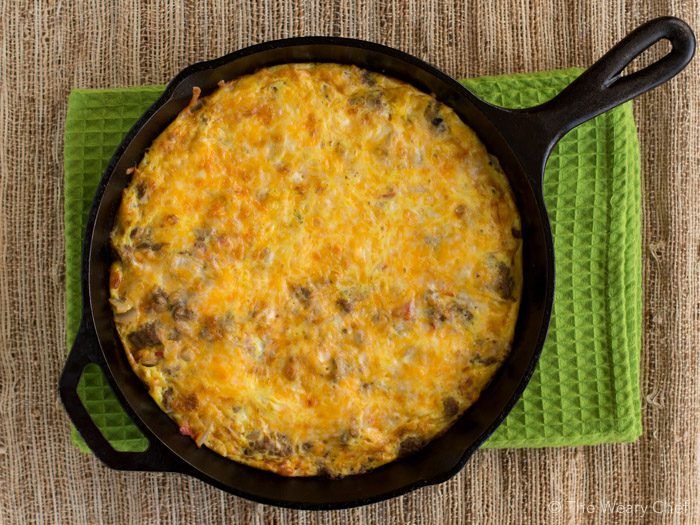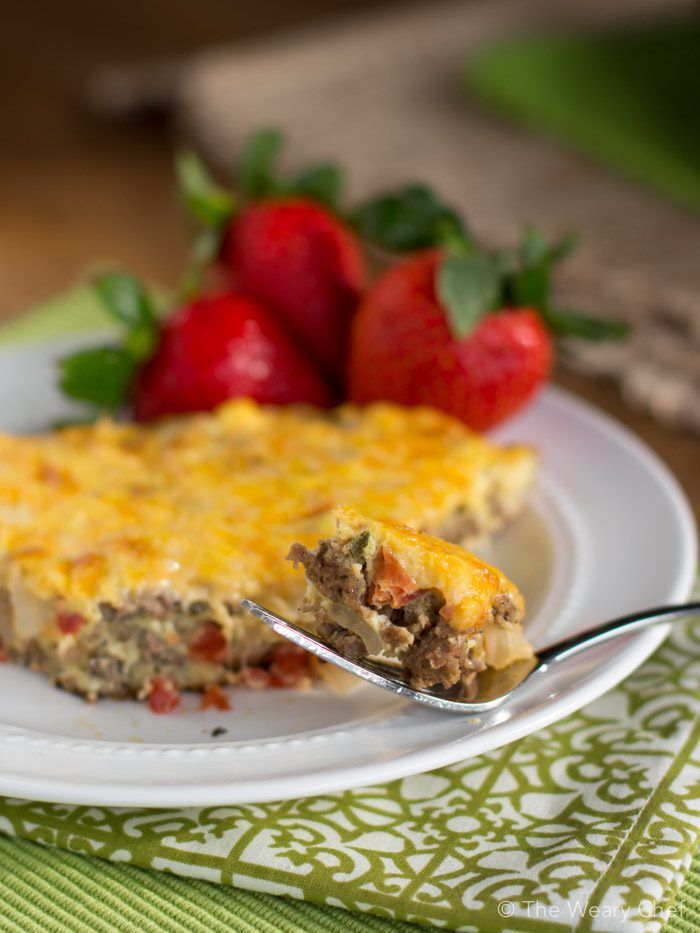 After spending two hours with two Daffy Ducks, I will admit that I was a little giddy to cook this sausage frittata in a quiet house after they went to school. Now, I know the word frittata sounds a little pretentious and not like the easy home cooked meals you are accustomed to from me, but don't let the name fool you. This dish is SUPER easy to make and is total man food. Sausage, salsa, eggs, and cheese doesn't sound pretentious at all, right? It's up to you if you want to remove this sausage frittata as a whole to a plate or just cut pieces and serve it out of the skillet. Honestly, it's really up to your frittata. Mine seemed like it was going to stick in spots when I tried to loosen it from the pan, so I just cut it in the skillet with a serrated plastic knife (so I didn't damage the pan) and served it that way. If yours isn't seeming like it's going to just slide right out, I would do that to avoid the heartbreak tearing the whole thing in half! I'm actually enjoying a delicious triangle of this sausage frittata right now as I write this, the very piece you see pictured here. We'll be having it again for dinner with salad. To reheat, just cover leftover pieces in wax or parchment paper and microwave on half power until heated through. This dish is perfect for any meal of the day really, and it's nice that you can make it ahead of time.
Print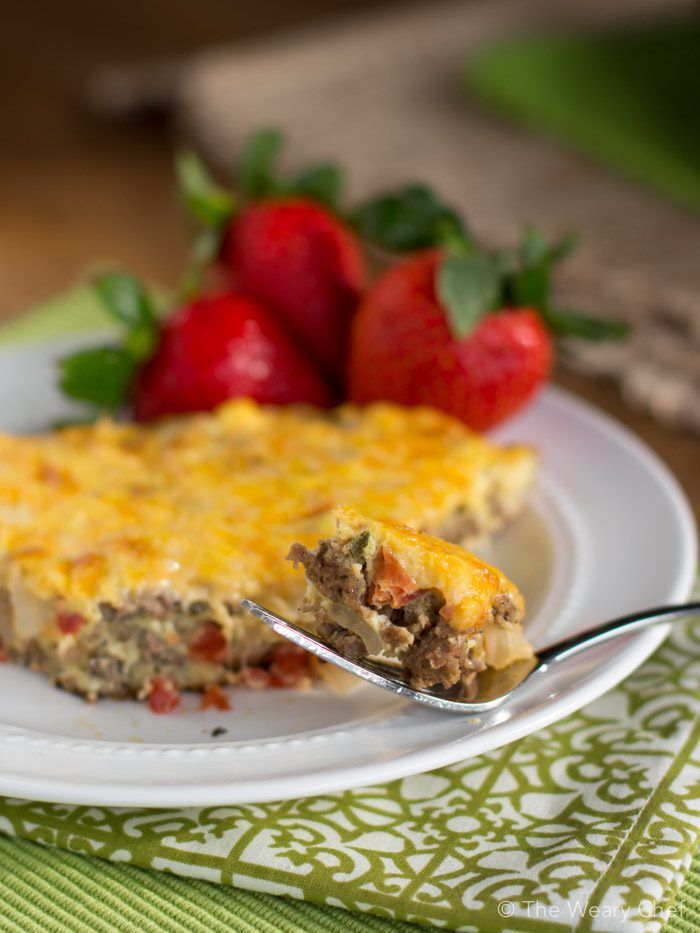 Southwest Sausage Frittata
This easy sausage frittata with salsa and onions is quick to prepare and great for breakfast or dinner!
Total Time:

18 minutes

Yield:

4

1

x
Instructions
Preheat oven broiler to high.

Spray a 10-inch nonstick or iron oven-safe skillet with cooking spray, and heat over medium-high heat. Add sausage and onion, and saute until sausage is cooked through, about 7 minutes.

While meat cooks, whisk together eggs, Cajun seasoning, and milk. Set aside.

Stir salsa into the sausage, and turn off heat. Transfer sausage mixture to a colander to drain. Carefully (it's hot!) wipe skillet clean with paper towels, then heat over medium-high heat again.

Spray bottom and sides of skillet very well with cooking spray. Return sausage mixture to the hot skillet, and evenly spread over the bottom. Pour whisked eggs over the sausage, and sprinkle cheese over the top.

Without stirring, cook until eggs are set, about 5 minutes. Then, transfer entire skillet to the oven, and broil for about 3 minutes until browned. Cut into wedges to serve.
Author:

Prep Time:

3

Cook Time:

15
Here's another frittata recipe you'll like!