Thanks so much to La Terra Fina for sponsoring today's Crab and Shrimp Salad recipe. This easy, beautiful side salad is topped with lemon chive dressing, and it pairs perfectly with quiche for an easy meal!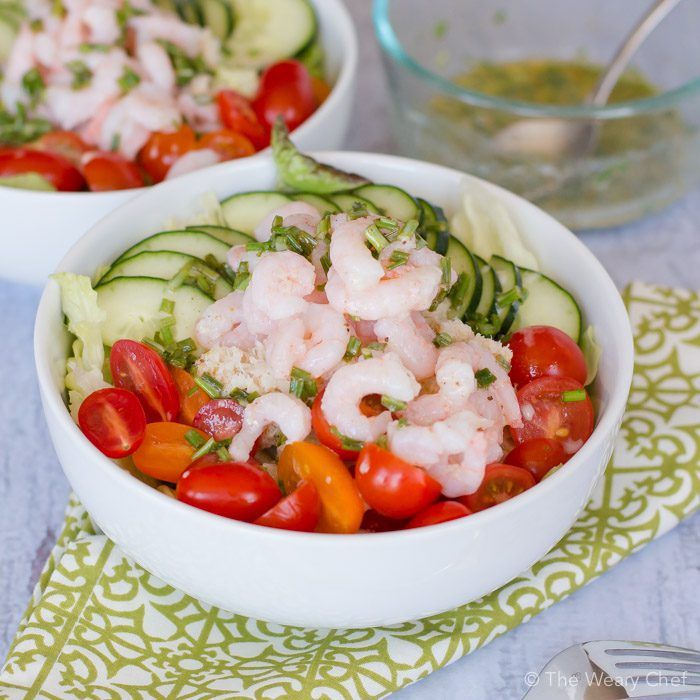 When we order pizza, I usually get a salad to go with it. My husband always does some groaning about having to eat actual vegetables, but I make him eat his greens anyway. Once the pizza place accidentally sent us a bay shrimp salad instead of the plain ol' green salad I ordered, and I didn't have to twist his arm to gobble down that one. Adding a little seafood to crisp lettuce makes for such a tasty side salad, especially when it's drizzled with a bright, tangy dressing.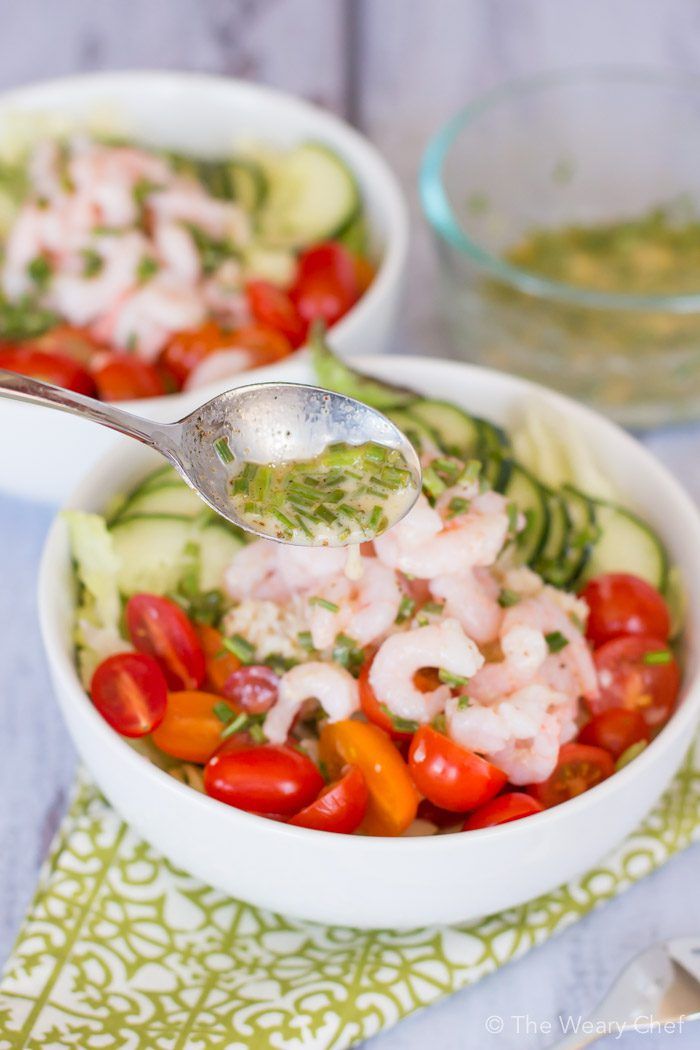 That accidental salad upgrade was a good three or four years ago, but I never forget free food. That shrimp salad was the inspiration for this quick and easy (yet fancy) salad recipe, but I like to think it's even better with the addition of crabmeat and homemade dressing. If you prefer to use fresh crab meat for a stronger flavor, go for it! I opted for canned since it was less than half the price. The opposite holds true for the shrimp. Feel free to use canned tiny shrimp if that's what you can find or afford. You'll still have a seafood salad you'll enjoy!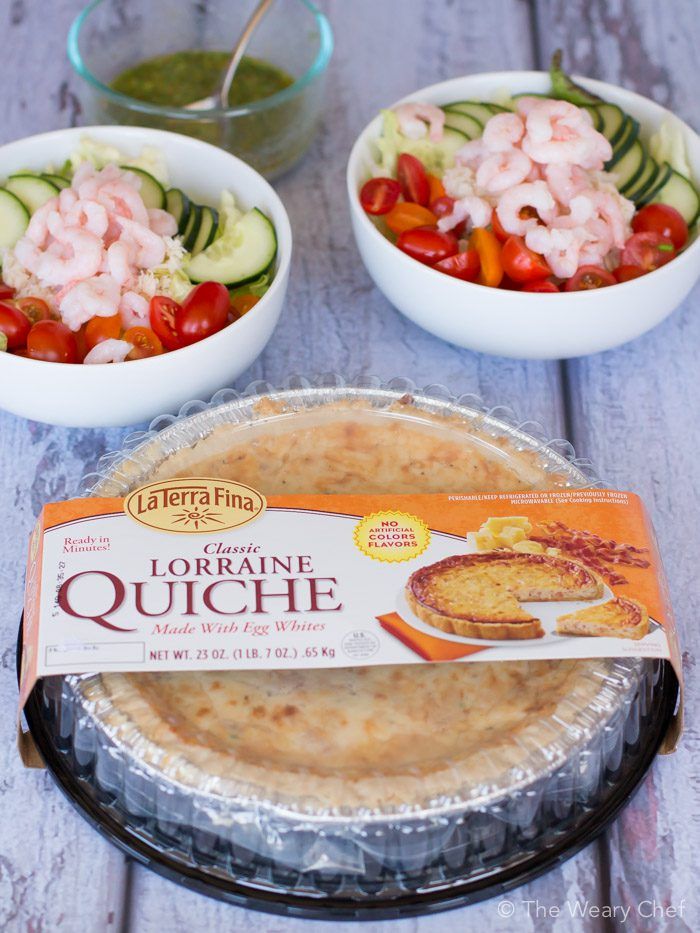 I paired this light, lemony salad with a rich, delicious quiche made by La Terra Fina. You might remember that I tried one of their quiches a couple weeks ago. That time it was spinach artichoke flavor, and this time it was classic quiche lorraine with cheddar cheese and bacon. Bacon, egg and cheese all baked into a perfect crust with zero effort on my part? Yes please! I just grabbed the quiche from the refrigerator section at my grocery store and popped it into the oven for a half hour while I prepared the salad. It makes for such an easy dinner, and I love that the quiche is made with real ingredients that I would use in my own kitchen.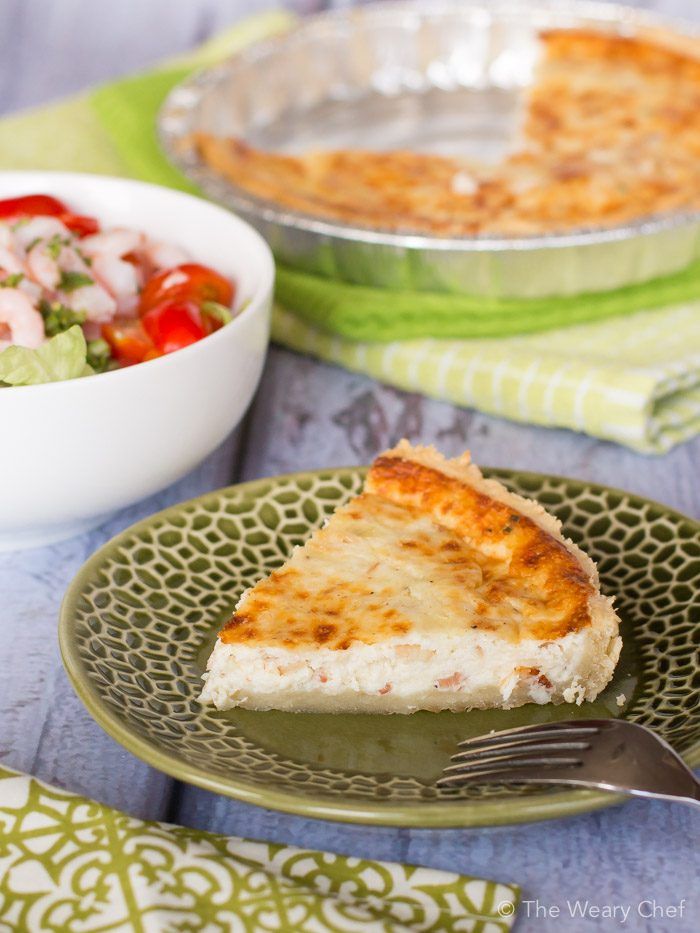 Since wheat isn't my stomach's best friend, I just ate the quiche filling and left the crust behind. I couldn't resist tasting a few bites though, and the crust is so flaky and wonderful. It also has a beautiful crimping thanks to the included pan. I wasn't able to remove the quiche from the pan whole, but it is easy to cut and remove individual slices. This quiche is also great for brunch or lunch, and the leftovers reheat very well. Keep an eye out for La Terra Fina quiches in your local supermarket, and treat yourself! They are available in this Quiche Lorraine flavor as well as Cheddar Broccoli and Artichoke Spinach Florentine. Which one do you think would be your favorite?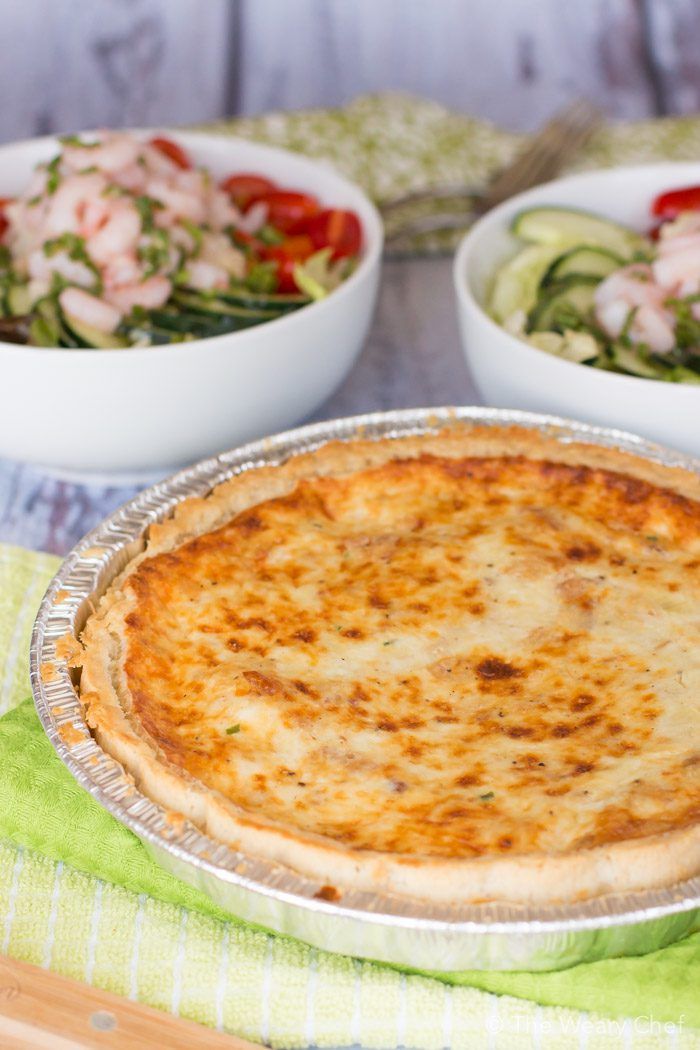 Print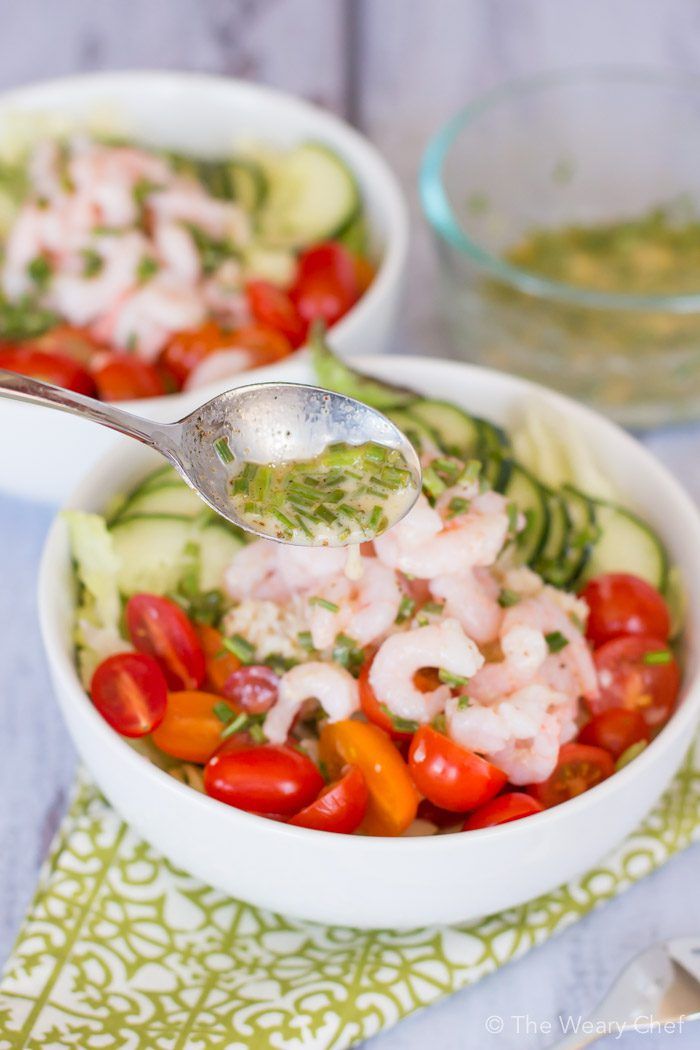 Shrimp and Crab Salad with Lemon Chive Dressing
Total Time:

10 minutes

Yield:

2

1

x
Instructions
Whisk together all dressing ingredients except chives until well blended. Stir in chives, and set aside.

Arrange lettuce in two bowls, and arrange cucumber and tomatoes around the outer edges of each salad. Place half of the crab meat in the center of each salad, and top with half of the shrimp. Drizzle salads with desired amount of salad dressing.