Thank you to La Terra Fina for providing me with product samples that are featured in today's menu of easy dinner ideas. I was not compensated in any other way for this post, and my opinions are genuine.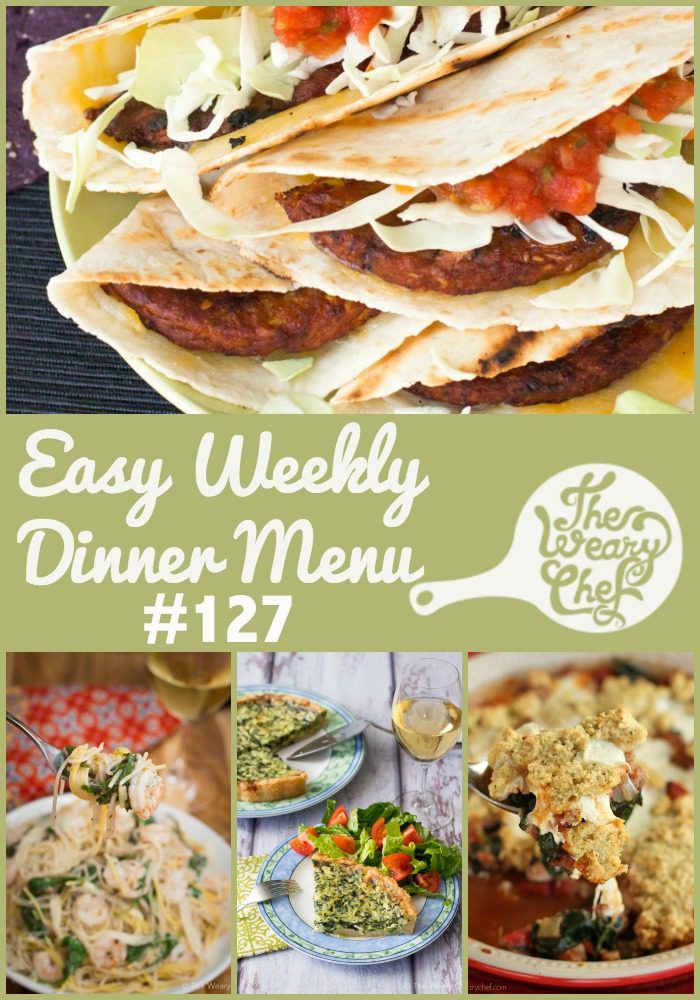 Hi! Thanks so much to all of you who responded when I asked last week if anyone found my weekly menus useful. I so appreciate all your kind comments and emails, and I'm happy to know that you really are using these posts to help plan your meals. You may remember that I also told you last week that I joined a gym. That was fun while it lasted. I went twice that first week, and now my foot hurts again! Dang it! I'm pretty sure this tendonitis is never going to heal completely. That's what I get for trying to exercise. I'm just going to go back to what I do best. Sitting around and writing about food. Here are your dinner ideas for the week!
1. Shrimp Pasta with Pesto White Wine Sauce – Don't miss this recipe, folks. It is really delicious and one of my easiest recipes yet. The whole meal is ready in the time it takes to cook the pasta!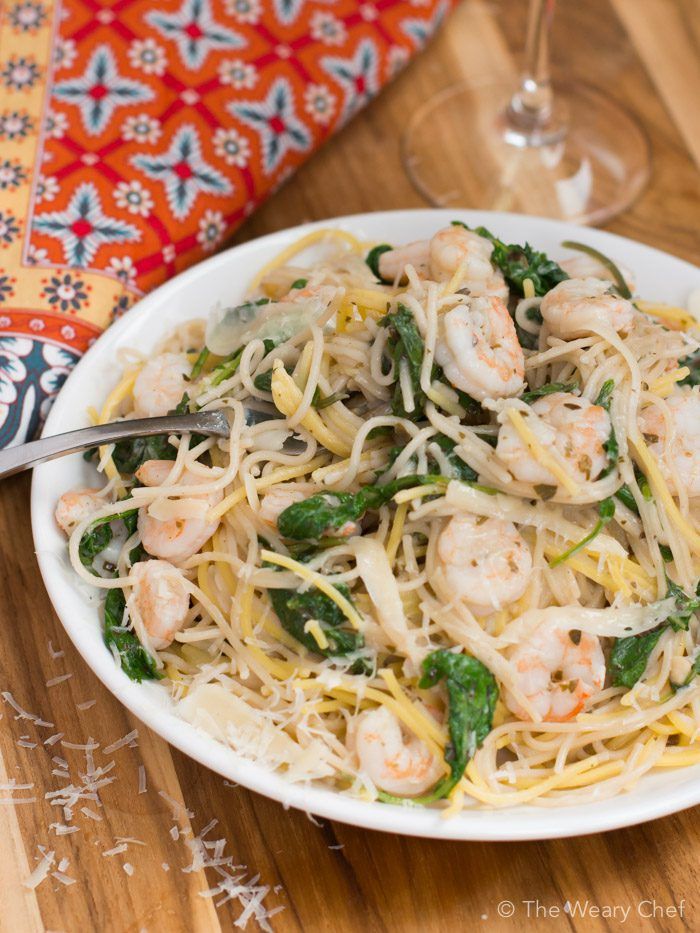 2. Spinach Quiche with Classic Greek Salad (minus the chicken) – When you are looking for a really easy dinner, a quiche by La Terra Fina is just the thing. Just pop a pre-made quiche in the oven, and pair it with a salad. This lovely quiche pictured is the Spinach Artichoke Florentine flavor, but they have lots of other tasty flavor combinations too. I love that they are made with real ingredients, and they taste amazing. Look for them in your grocery store!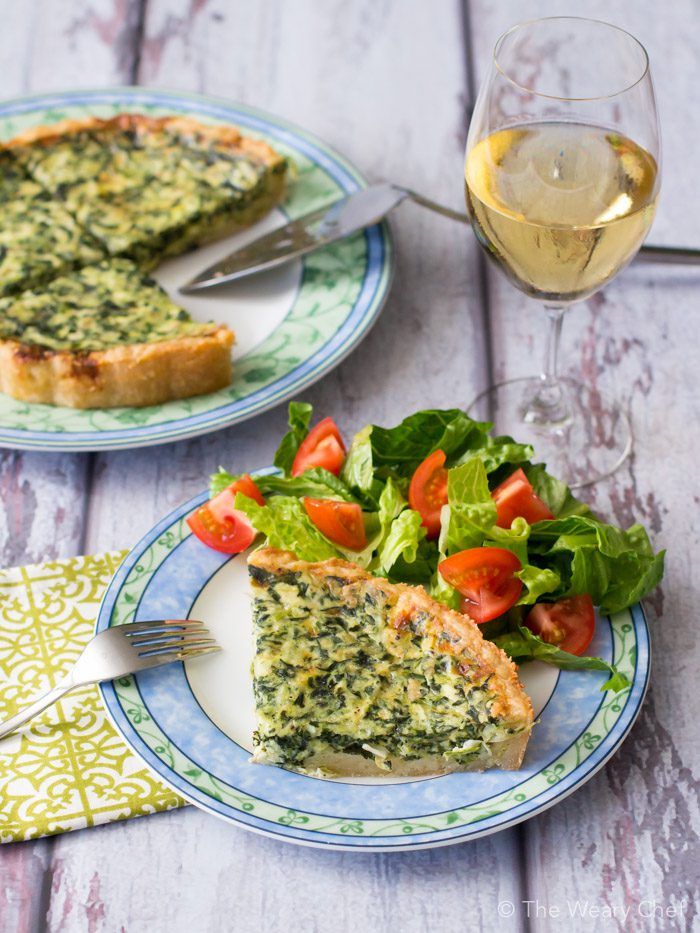 3. Cheesy Chicken over Pesto Quinoa – You don't mind two pesto recipes in one week, do you? I didn't think so. I'm not thrilled with these photos, but I was thrilled with this recipe. I hope you'll try it!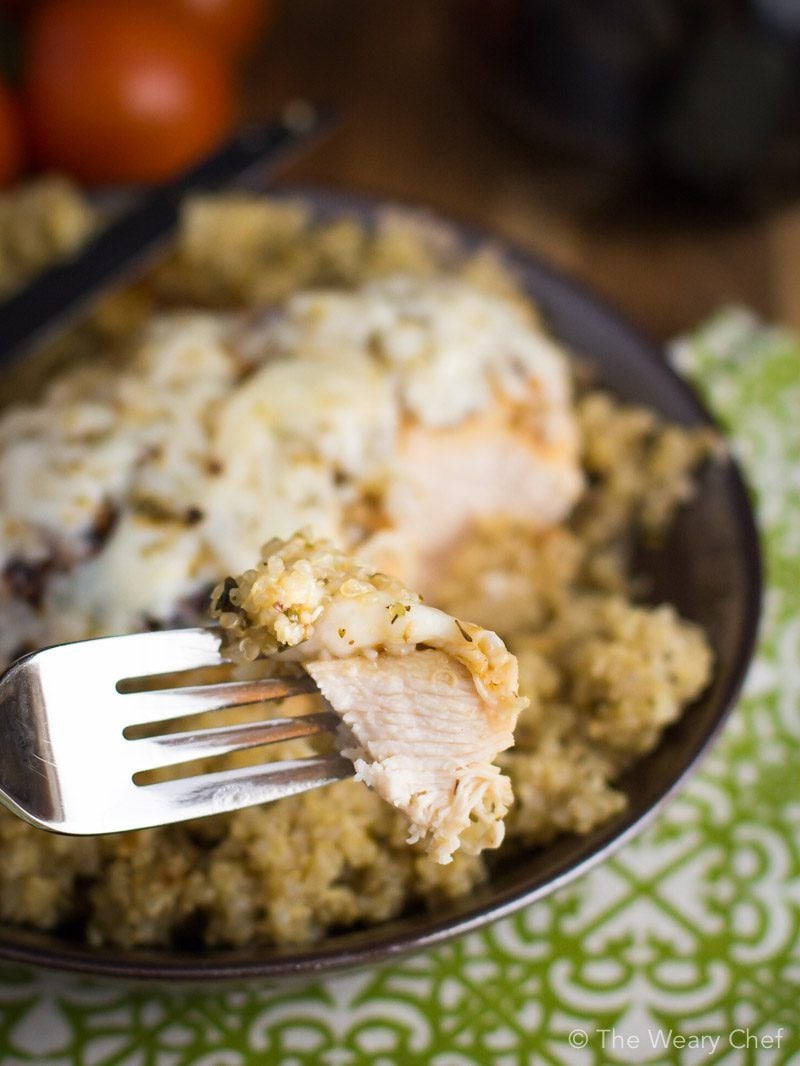 4. Grilled Black Bean Burger Quesadillas – If you want a fun vegetarian dinner where you won't even miss the meat, try these on for size! (If you don't have a grill, you could make them on the stovetop for an equally delicious meal.)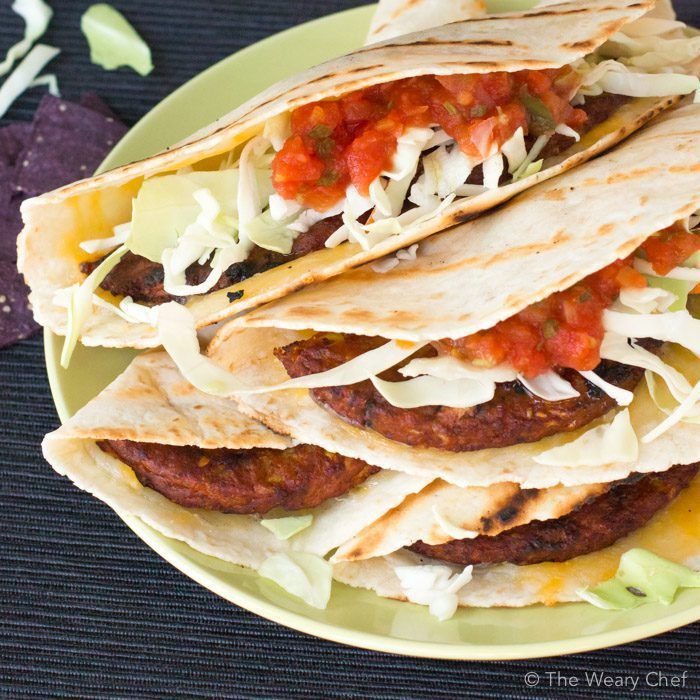 5. Sausage Pizza Pot Pie – Y-U-M. This is all the goodness of pizza and a casserole wrapped up into one tasty dinner.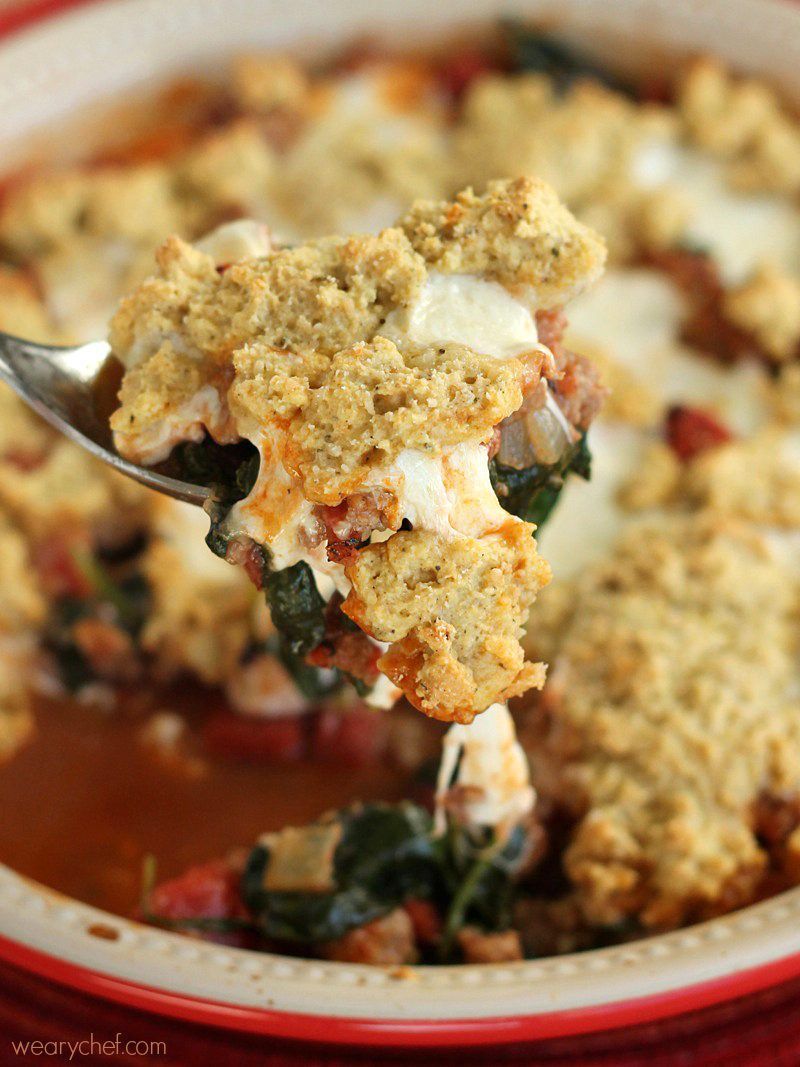 6. Lemon Rice with Spinach and Tuna – This dinner is so perfect for summer if you ask me. The flavors are light, and it's easy to make!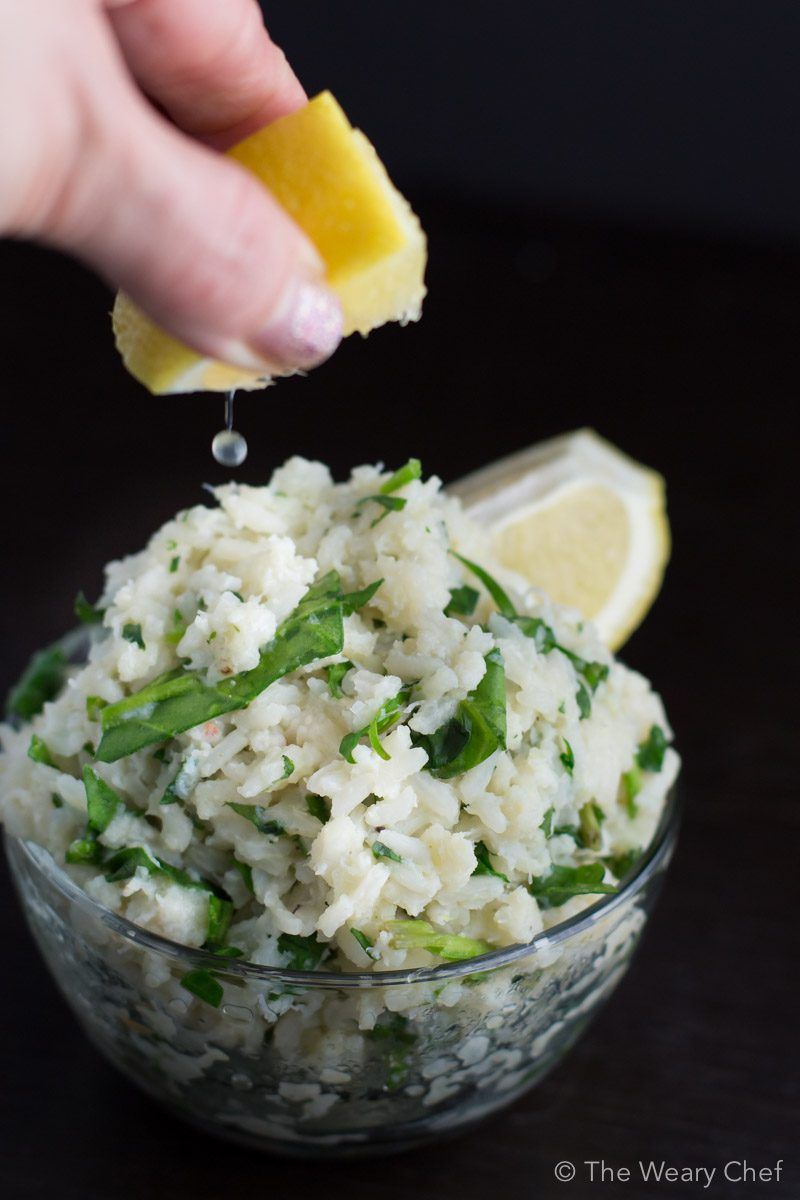 7. Slow Cooker Carnitas – Matt was out of town for a few days this week, and we're having this tonight to celebrate having him back home. This is a family and reader favorite!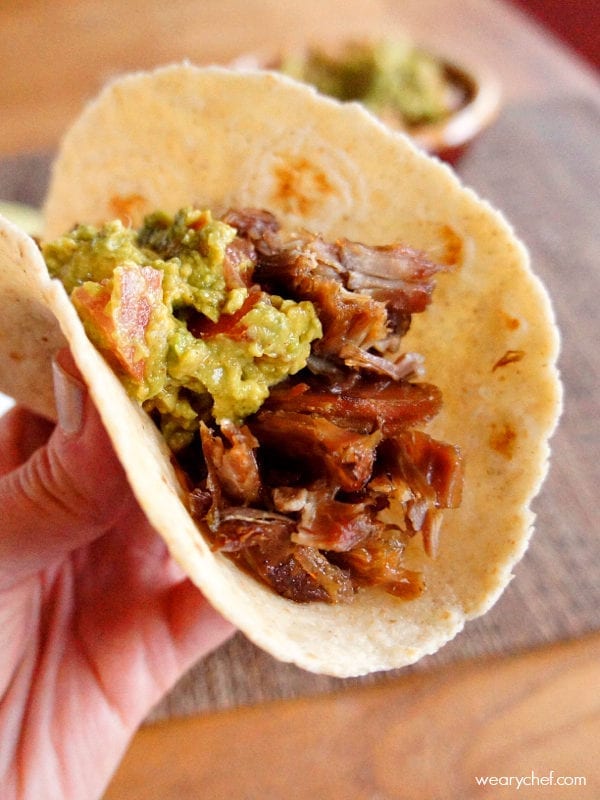 If you're looking for breakfast ideas for the coming week too, don't miss these!