Don't wait for delivery when you could make one of these 10 copycat takeout Chinese recipes at home!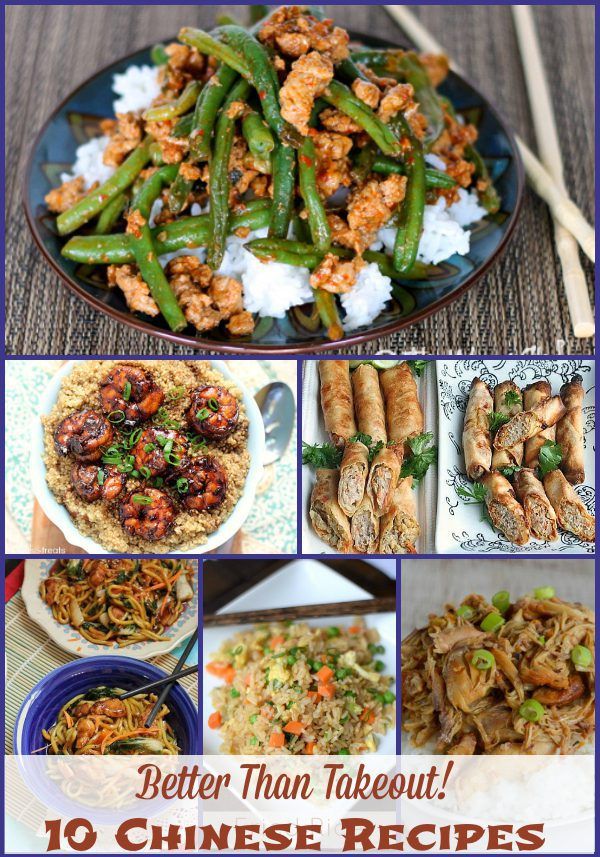 Do you have many food delivery options where you live? As a kid in Mississippi, pizza was the only choice. I remember watching TV shows, especially set in big cities like New York, where people would get Chinese delivery. That seemed like such a luxury! The only Chinese food I knew growing up was from all-you-can-eat buffet restaurants that were probably a little less than authentic.
Now we live in San Francisco and can order pizza, Japanese, Thai, Indian, BBQ, and of course Chinese food to be delivered right to our door. While delivery is a handy treat sometimes, it's usually cheaper and healthier to make dinner at home. With this roundup of scrumptious Chinese recipes, you might think again before picking up that takeout menu next time! This list has slow cooker, vegetarian, and spicy dishes and everything in between, so you are sure to find a few new favorites in this lineup. Grab some chopsticks and dig in!