Thank you to TruMoo for sponsoring this post.
This S'mores Milkshake will put a smile on everyone's face!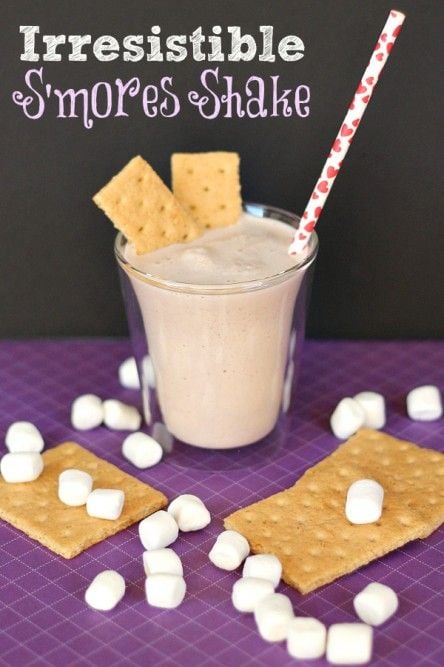 Does your family love chocolate milk? Mine sure does, especially the kids! I have no problem giving them chocolate milk every now and then. What I do have a problem with is things like high fructose corn syrup, artificial colors, or other junk getting between me and chocolatey goodness. That's why you should look for TruMoo brand milk! TruMoo uses pure cocoa and natural sweeteners, and their milk is a bit lower in sugar than other brands. (Believe me, I checked.) Don't take my word for it that this milk is good. Let my kid do that: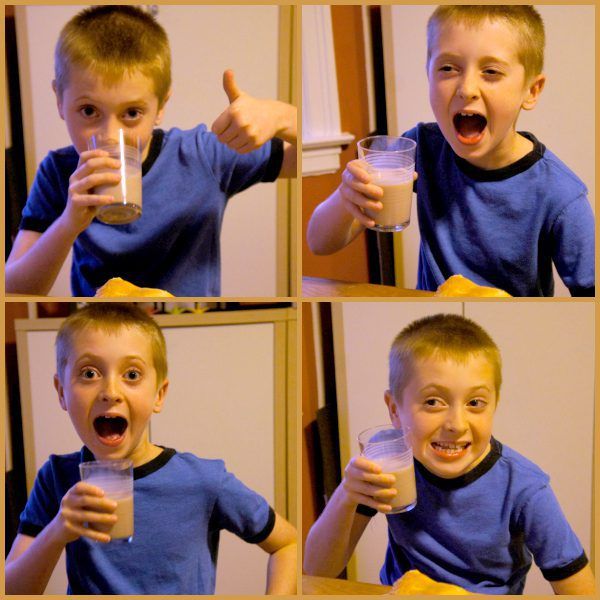 Not only is their regular chocolate milk wholesome and delicious, they have a special seasonal flavor available this month. Are you sitting down for this? It's Chocolate Marshmallow Milk! Yes, I'm serious!
So, this post could be over right now. Hurry out and buy Chocolate Marshmallow milk. Drink it. Done. Of course I wasn't content to just drink it on its own, although that was plenty tasty. When I hear marshmallow and chocolate, only one thing comes to mind: S'mores! Grab your milk, some ice cream, and a few graham crackers, and you have something extra special headed your way.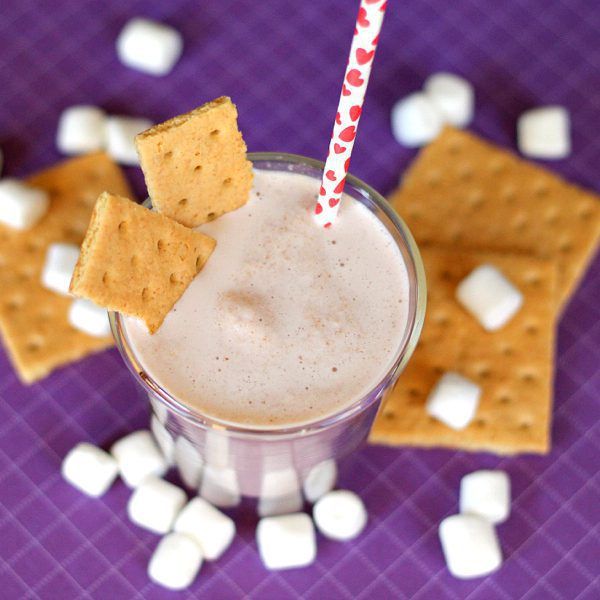 All you need is equal parts of Chocolate Marshmallow Milk and vanilla ice cream, plus a couple graham cracker squares per 8 oz. serving. (If you are unable to find this special flavor and want to make the S'mores Milkshake, you could use regular TruMoo chocolate milk and add a tablespoon per serving of marshmallow fluff.)Blend those up in your blender until smooth (or use a stick blender if that's all you have like me). Serve with a straw and extra graham crackers for dipping if you please. You are going to love this sippable s'mores dessert!
TruMoo Chocolate Marshmallow Milk will be available at Target, Walgreens, and other local stores during the month of February 2014. Click here to find a store near you! Oh, hey, speaking of Target. Anyone want to enter to win a $500 Target gift card? Yeah, I thought so. Good luck, my friends! (Giveaway has ended.)

Follow TruMoo on Twitter and Facebook to stay up to date on future special flavors and other news!
This post was written for TruMoo for Markerly. My family's love of chocolate milk is genuine.