These cakey chocolate pudding cookies are loaded with chocolate flavor from cocoa cereal, chocolate pudding, and chocolate chunks!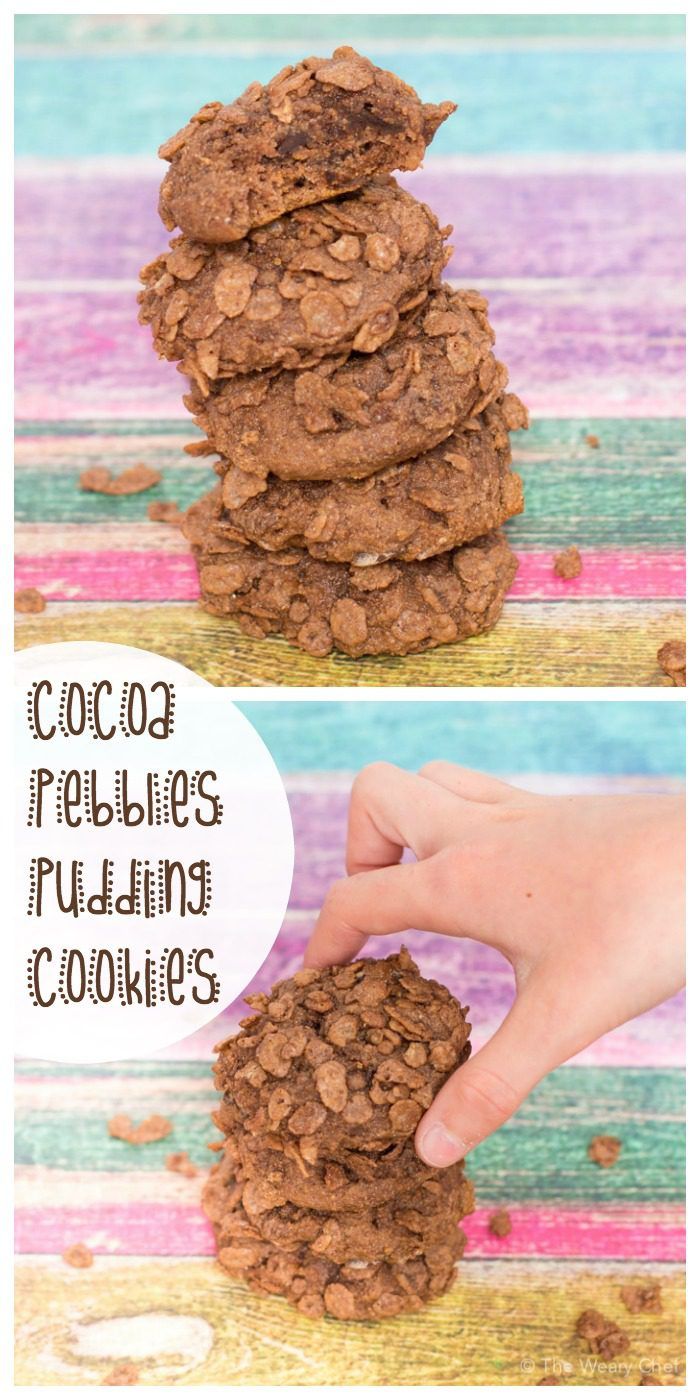 Until recently, I had heard of pudding cookies, but I hadn't actually made any. When I saw the recipes, I was always like, "Ooh, that sounds so moist and good! I'll have to try that!" Then I would immediately get distracted and forget. Most pudding cookie recipes I've seen use a box of instant pudding, but I had some pre-made pudding cups sitting around that needed eating. I decided they would be just as good as the mix since it's basically the same thing plus milk. (If they contain milk, let's not talk about why they can be kept for ages at room temperature. That's just weird.)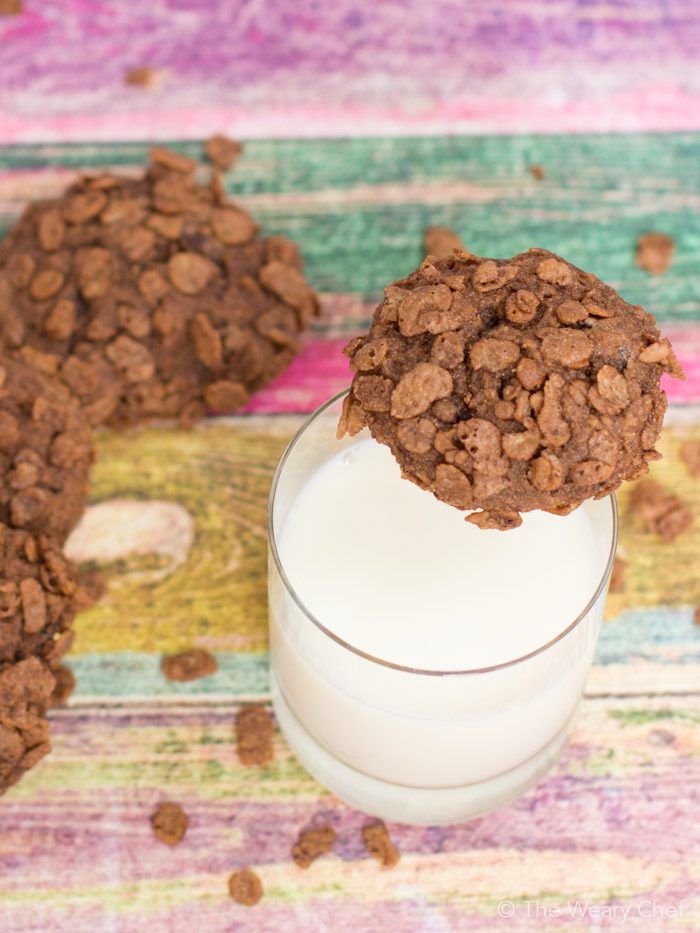 I also had some Cocoa Pebbles on hand (except they are an organic brand, so practically health food). With these pantry treasures and a few other ingredients, I made these fun, moist, chocolatey, delicious cookies! With the first batch, I only stirred the cereal into the cookies, which tasted great, but the texture was lost. I coated the tops of the next batch with cereal, and the added crunch was fun and tasty.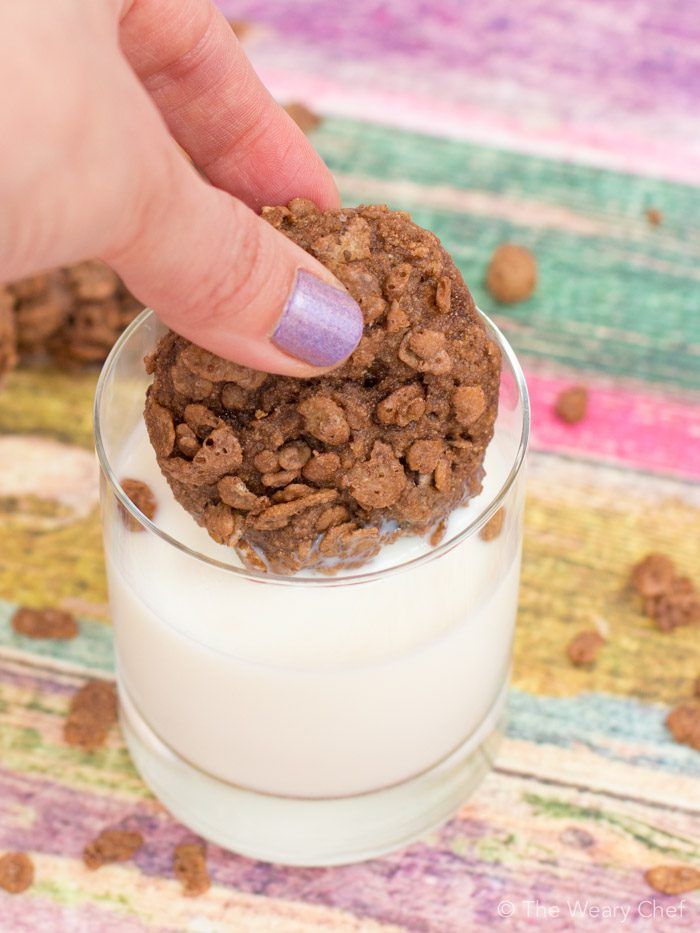 Since the cereal, pudding, and chocolate chips already contain sugar, I didn't add much to the recipe. I was able to back off on the butter too since the pudding added extra moisture. These pudding cookies are rich in cocoa flavor and not too sweet. I can't wait to make them again (which will need to happen soon since they went FAST)!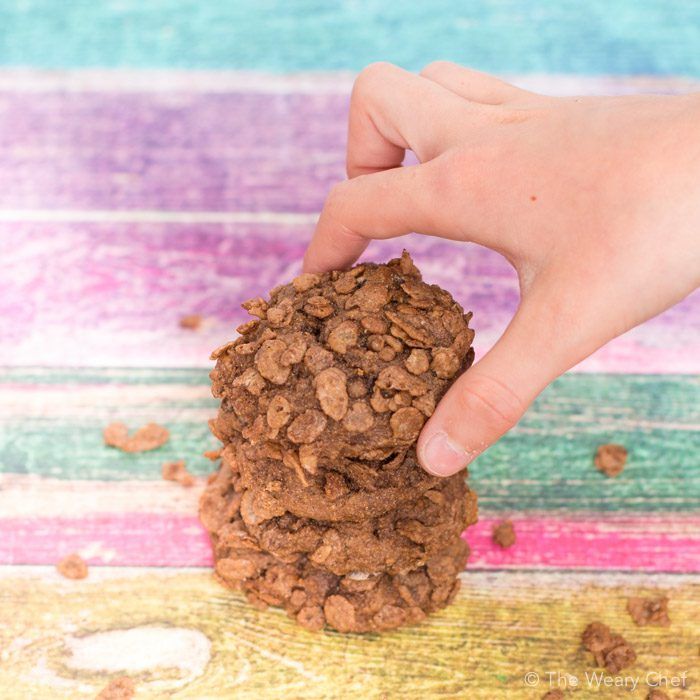 Print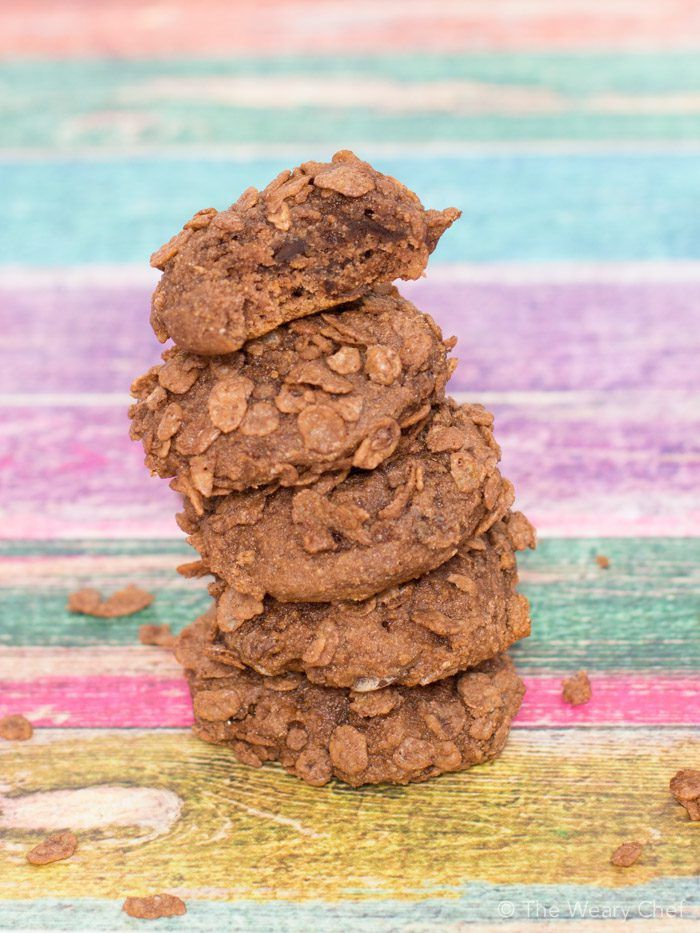 Cocoa Pebbles Pudding Cookies
1/3

cup

butter softened (about 5 tablespoons)

2

chocolate pudding snack

cups

(3.25 ounces each)

1

egg

1/2

cup

sugar

1 1/2

cups

all purpose flour

1 teaspoon

baking soda

1/2 teaspoon

salt

1 1/2

cups

Cocoa Pebbles cereal divided

1/2

cup

semi-sweet chocolate chips
Instructions
Preheat oven to 350 degrees F. Line two baking sheets with silicone mats or parchment paper, and set aside.
Mix butter, pudding, egg, and sugar on low speed with a mixer or vigorously by hand until well combined.
Stir in flour, baking soda, and salt until all dry ingredients are incorporated. Gently stir in cereal and chocolate chips.
Fill a small bowl with about a cup of cereal. Scoop balls of dough with a medium cookie scoop or a heaping tablespoon into the cereal. Roll to coat the tops of the dough balls with cereal, and place them on the prepared baking sheet two inches apart with the cereal-coated side on top. Press the dough balls down slightly to be cookie shaped.
Bake in preheated oven for 12-15 minutes, until centers are set. Allow to serve before serving (with a tall glass of milk).
I can tell you like chocolate cookies a whole lot. That's why I want to show you these recipes too!