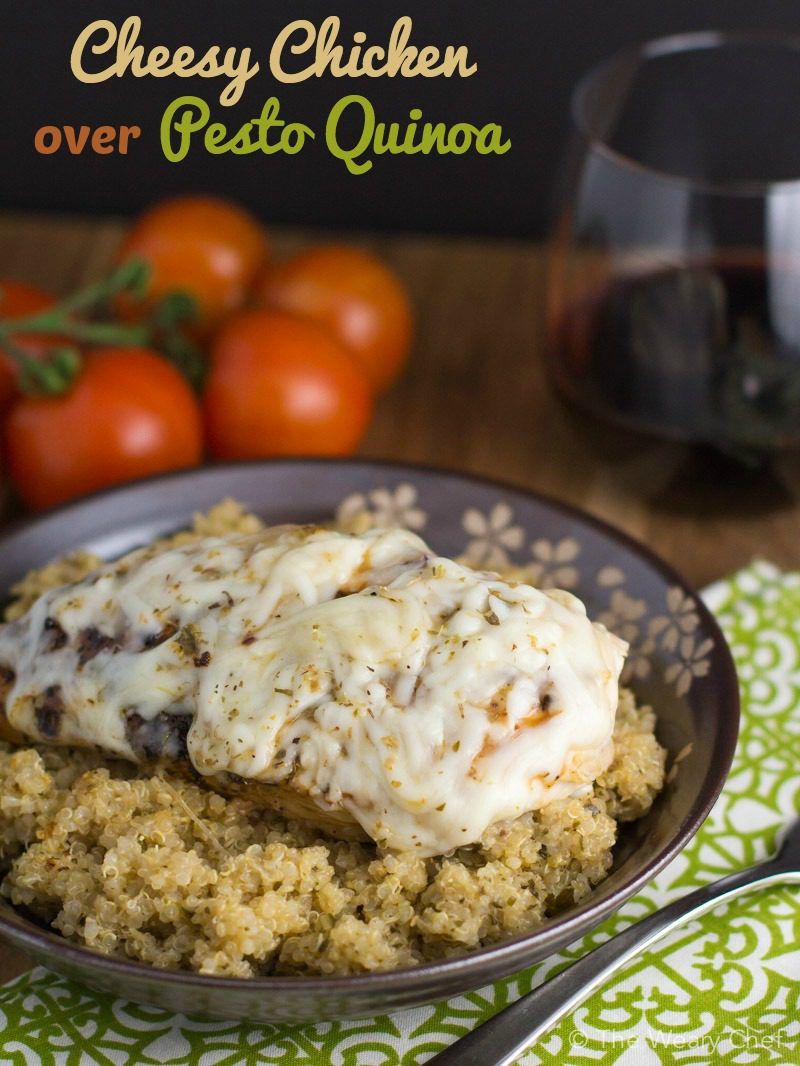 Hi! So I meant to get this recipe to you about 12 hours ago, but my day was kind of derailed. Have you ever spent $5 on an iced tiramisu latte from the Target Starbucks and then accidentally forget it on the roof of your car? That is a heartbreak when you're on the freeway onramp and realize you just heard it fall onto the street. First of all, I didn't have the coffee that I desperately needed because my kid decided to stay awake from 2:30-4:30 am for no apparent reason. Secondly, wasting $5 that I shouldn't have spent on coffee anyway because I have an espresso maker at home is guilt inducing. Finally, I just littered. In one moment, I managed to deprive myself, throw money away, and litter all at the same time. After that, I just had to come home and binge watch Friends reruns and eat Pringles.
I'm just kidding. I don't even really watch TV or eat Pringles. (Unless Pringles wants to sponsor me. Then I will gladly eat Pringles and pair them with a tasty dip recipe.) The coffee heartbreak did happen, but it was at the end of the day and the least of my problems. The real reason I couldn't write this morning is this:

Remember when I had gout and was on crutches for a day? Turns out, it wasn't gout. It's tendinitis and hasn't ever gone away completely. Now I have this lovely boot to wear for the next month (or two!) in the hopes of giving it a chance to heal with immobilization. I'm grateful that I can still walk on it, don't need surgery, and can take off the boot to sleep and shower, so I'm really not complaining (much). Still, it's inconvenient, and the process of seeing the doctor and getting it took all the time I would have been telling you about this Cheesy Chicken over Pesto Quinoa this morning.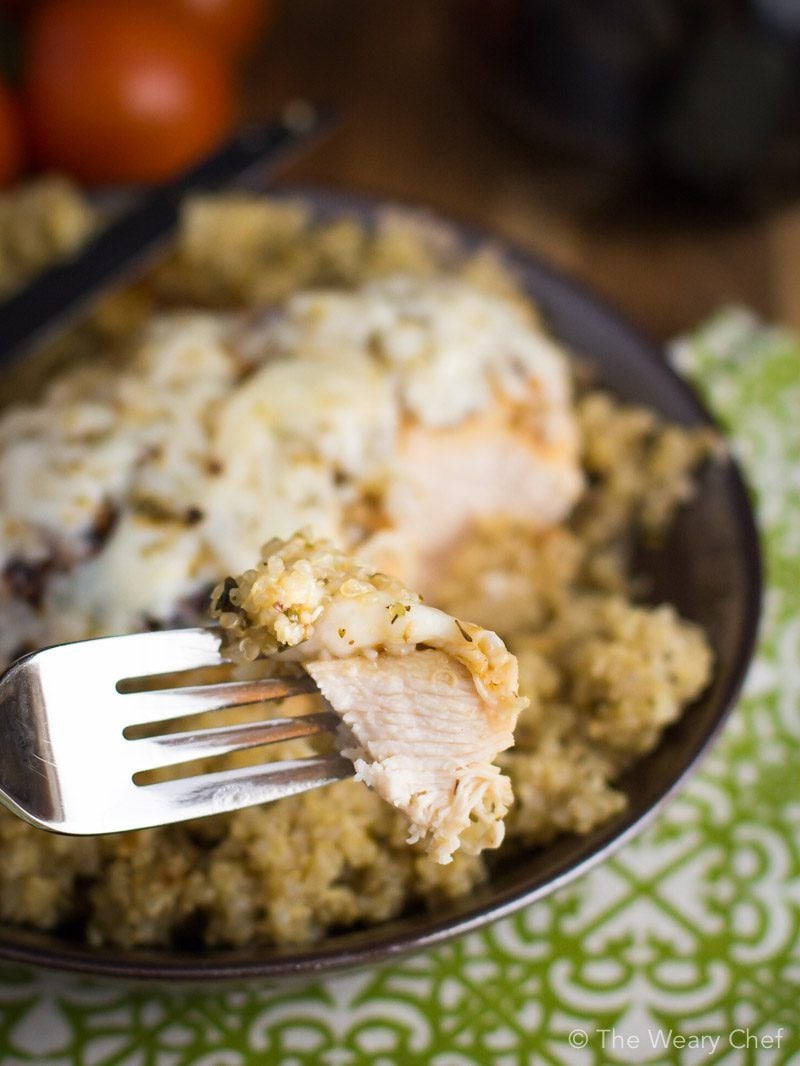 This recipe is a total no brainer but really good. Before anyone starts to get worked up about my using a weird, unpronounceable ingredient like quinoa (that was one of the comments in my reader survey that I promise to summarize for you very soon), never fear! You can use rice or couscous if you prefer. You'll still love it just as much, I'm sure.
This dinner is loaded with flavor and light on work, which is my favorite kind of recipe. I am sure you and your family will love this quick and easy meal. Expect lots more extra easy dinners from me in the coming weeks since it's hard for me to be on my feet! xo
Print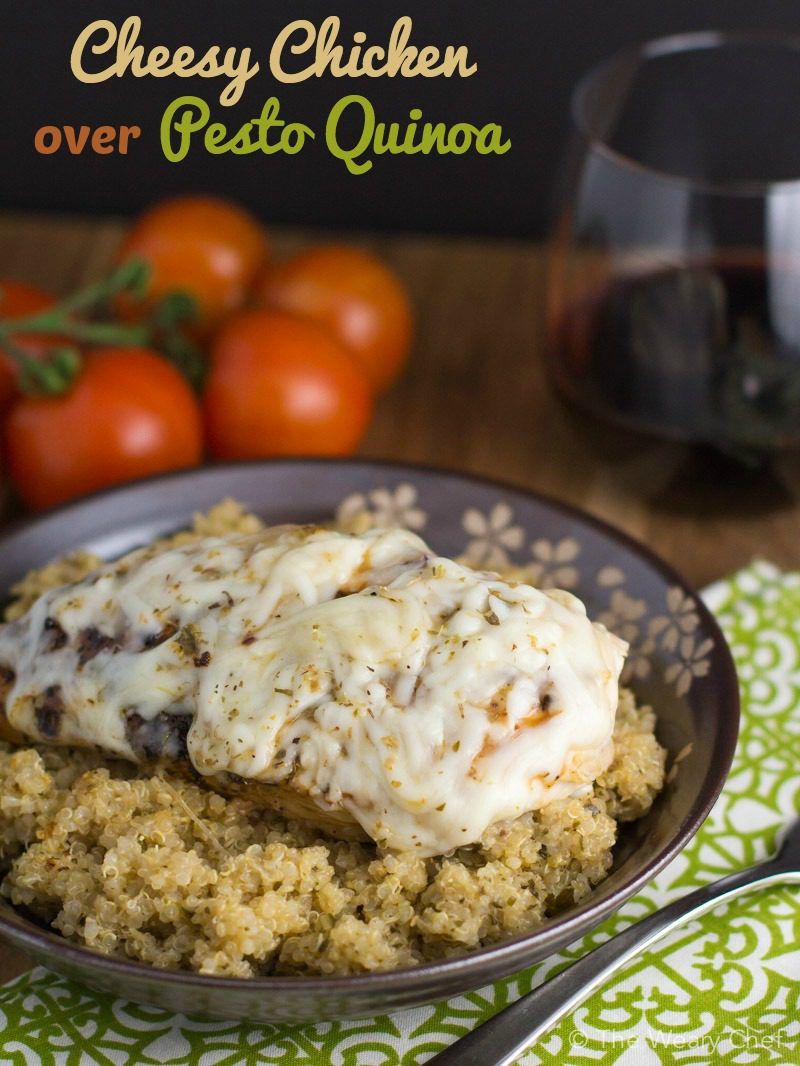 Cheesy Chicken over Pesto Quinoa
This quick and easy dinner is high on flavor but low on effort!
Total Time:

25 minutes

Yield:

2

1

x
1

cup

quinoa uncooked

2

cup

water

2

boneless, skinless chicken breasts

1 teaspoon

seasoned salt of your choice approximate measure

2 tsp

olive oil

1/3

cup

shredded mozzarella cheese

1/2 tsp

Italian seasoning

2 tbsp

prepared pesto

1 tbsp

Parmesan cheese grated
Instructions
Bring quinoa and water to a low boil in a medium saucepan. Reduce heat to medium-low, cover, and cook 20 minutes or until all liquid absorbed.
While quinoa cooks, lightly sprinkle both sides of chicken breasts with seasoned salt. Heat olive oil in a skillet over medium-high heat. Add seasoned chicken to hot oil, and cook for approximately 7 minutes per side or until cooked through.
Spread cheese over each piece of chicken, and sprinkle Italian seasoning over the cheese. Turn heat off skillet, cover, and allow to stand until cheese melts.
When quinoa is done, stir in pesto and parmesan cheese. Serve chicken over quinoa.
Notes
Feel free to substitute cooked rice or couscous for the quinoa if you prefer.
You'll also want to check out these similar recipes!