Got leftover pork tenderloin, roast, or ribs? This easy Pork Noodle Soup recipe is the very best way to turn last night's dinner into your new favorite comfort food!
Leftover Pork for this Easy Pork Noodle Soup
What's the deal with chicken noodle soup? Why is it the quintessential healing food, and why chicken? I can't deny that a warm bowl of soup can nourish you inside and out, but move over chicken because pork wants a turn!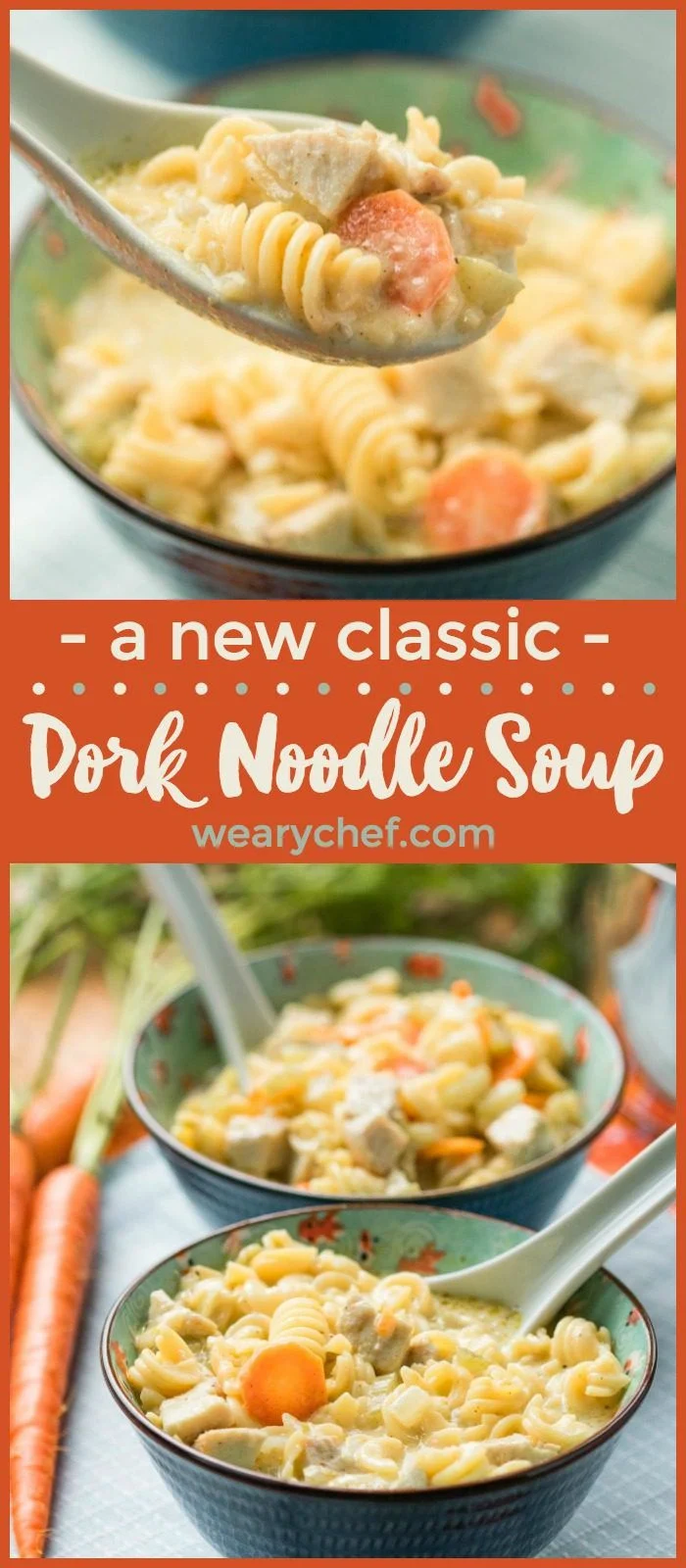 In this very simple recipe, tender bites of marinated fresh pork tenderloin make for a noodle soup that is every bit as good for nursing a cold or warming a belly as its traditional poultry counterpart.
I used leftover pork from last week's Pork Sheet Pan Dinner. Did you catch that one? It's so good too. You can't really go wrong with marinated fresh pork! It's perfectly seasoned and melt-in-your-mouth tender every single time.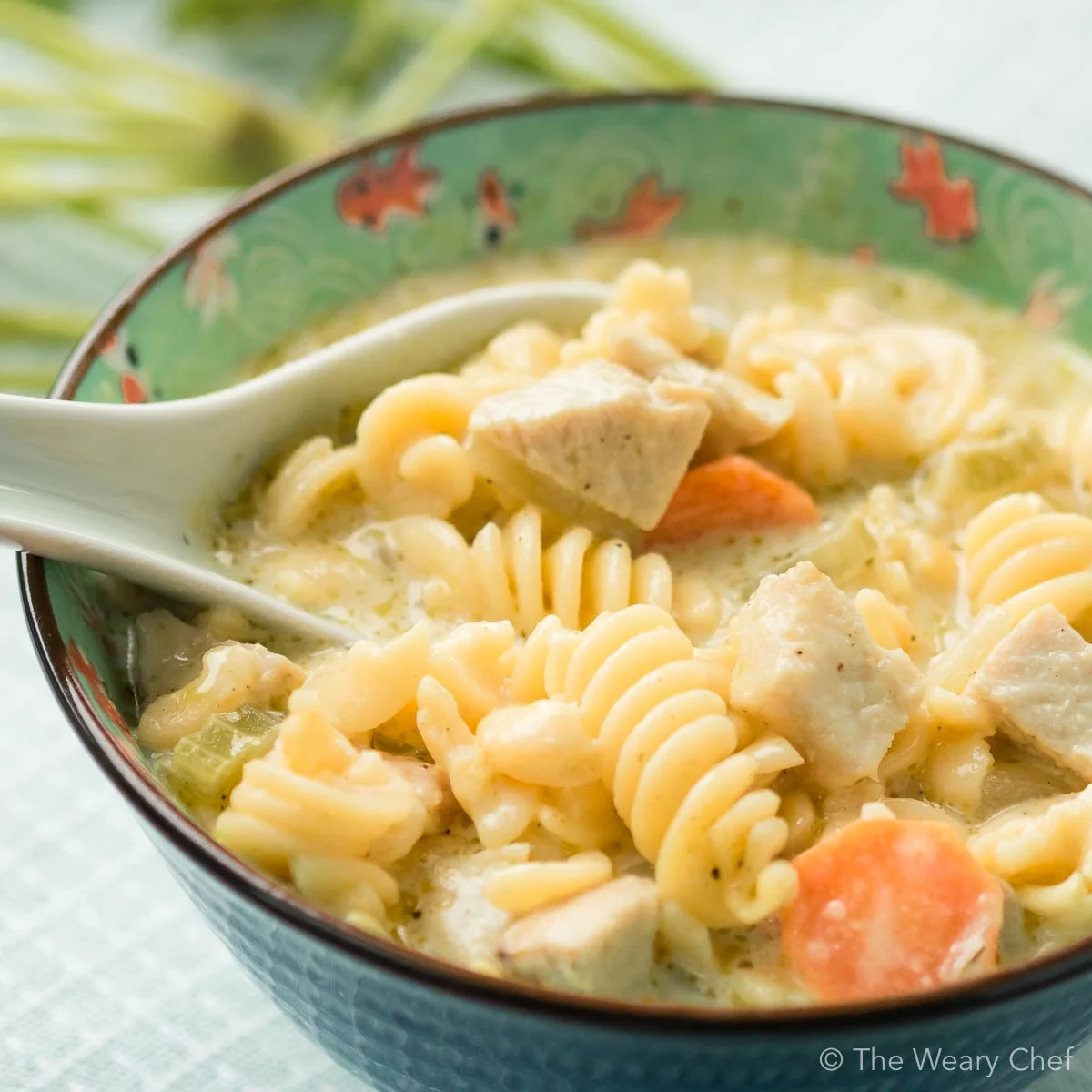 This easy soup recipe features pork, celery, carrots, and noodles dancing in a slightly creamy broth. If you prefer a clear broth, you can just leave out the half and half and replace it with a little more broth or water. I grew up eating noodle soups with a clear broth base, but I do enjoy a little body in my soups. I hope you will make it whichever way you like it best!
Tips on How to Make Pork Noodle Soup
I used gluten-free rotini noodles because my stomach and wheat aren't friends, but you can use whatever kind of pasta you like! Egg noodles are a classic, or you could use short pieces of broken spaghetti to be reminiscent of canned chicken noodle soup. It doesn't matter which noodles you choose because you'll just cook them for the amount of time listed on the package to be sure they are perfectly cooked.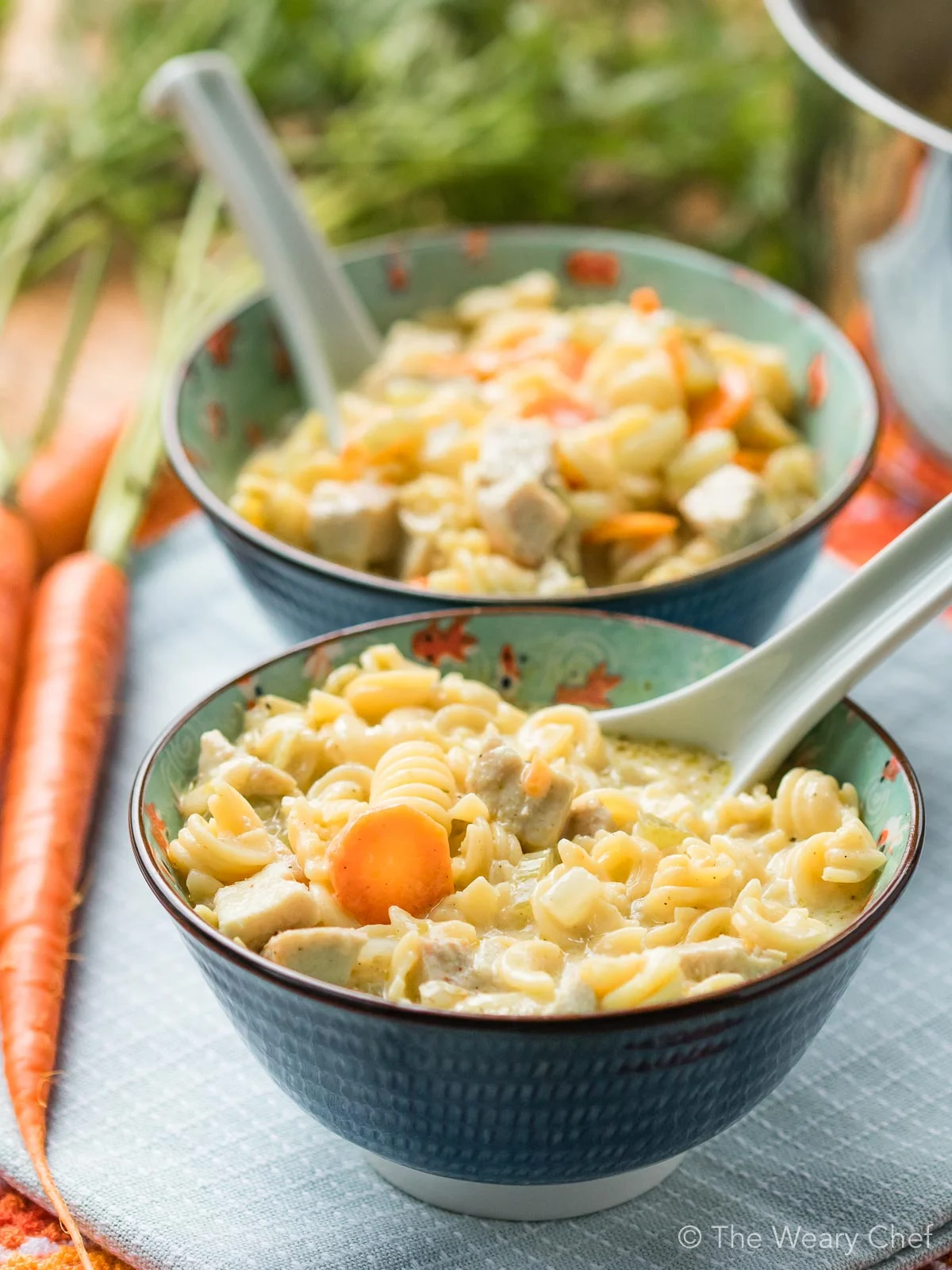 If you want to make a big pot of soup, you could use an entire marinated fresh pork tenderloin instead of just a few pieces of leftover meat. I think the Slow Roasted Golden Rotisserie or Original flavors would work best.
This pork noodle soup was a major success at my house because even my kids liked it. Those kids don't like a lot of foods, so that was a slam dunk. I know your whole family will enjoy this recipe too! I also cook Asian noodle soup using a different recipe.
Pork Noodle Soup Recipe
Print
Pork Noodle Soup
Got leftover pork tenderloin, roast, or ribs? This Pork Noodle Soup recipe is the very best way to turn last night's dinner into your new favorite comfort food!
Total Time:

20 minutes

Yield:

2

1

x
Instructions
In a medium stock pot, melt butter over medium-high heat. Add carrot, celery, onion, sage, and thyme. Saute in butter for 3-5 minutes until vegetables are starting to get tender.

Pour in broth and water, and bring to a boil. Add uncooked pasta and pork. Lightly boil, stirring occasionally, for the amount of time directed on the pasta package.

Stir in half and half, and return to a simmer. Add salt and pepper to taste, and serve!
Notes
This recipe is written to serve two because I started with leftovers. To make a large amount, you can use a whole pork tenderloin and double or triple the rest of the ingredients.
You can substitute the sage and thyme with 1/2 teaspoon of poultry seasoning if desired.
Wait until the end to adjust the salt and pepper to your liking because the broth and pork will add saltiness to the soup.
Author:

Prep Time:

5

Cook Time:

15

Category:

Dinner, Pasta and Noodles, Red Meat, Soups

Cuisine:

American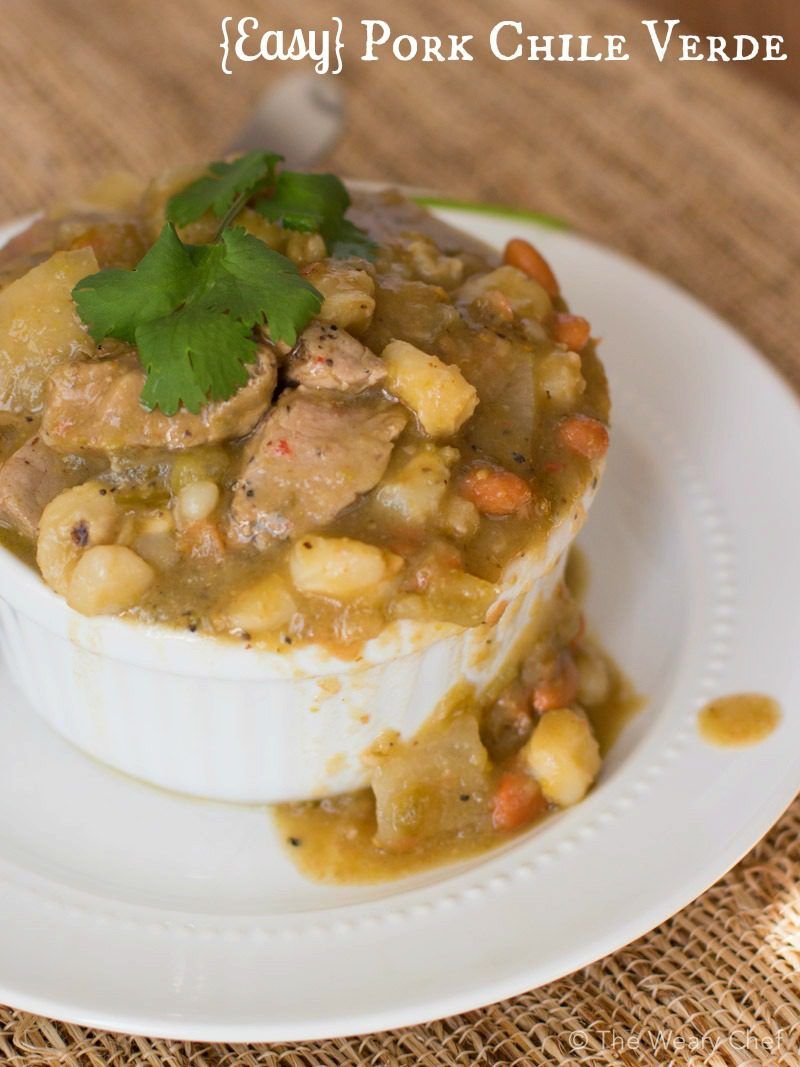 Thanks again for cooking our pork noodle soup recipe!