This 30-minute meal features Chipotle Lime Chicken stir fried with black beans and corn. Top it with avocado, tomato, and sour cream for a beautiful finish!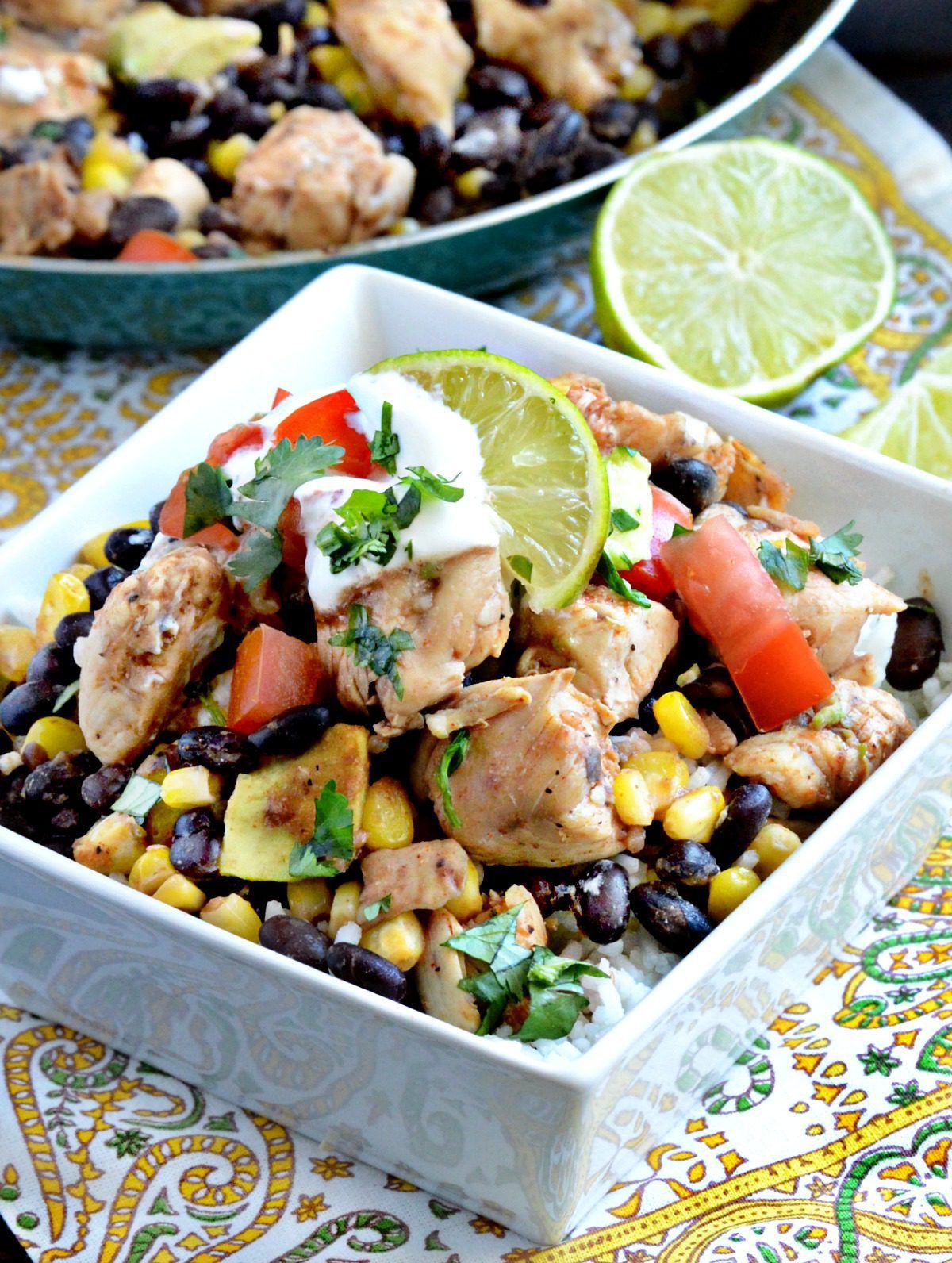 Hi, Weary Chef readers! It's Dee from Meatloaf and Melodrama, and I hope you're hungry because I have an awesome quick and easy chicken dinner recipe to share with you today. This Chipotle Lime Chicken Skillet takes about 30 minutes to make, and it's super simple. Plus, it's not really that heavy, so unlike some Mexican and Southwestern dishes, you won't walk away from the table feeling stuffed. And that's good!
In my house, we have Mexican food a lot — I'd say at least once a week. We also eat a ton of chicken, so, I like to mix things up now and then so that we don't have the same dish over and over.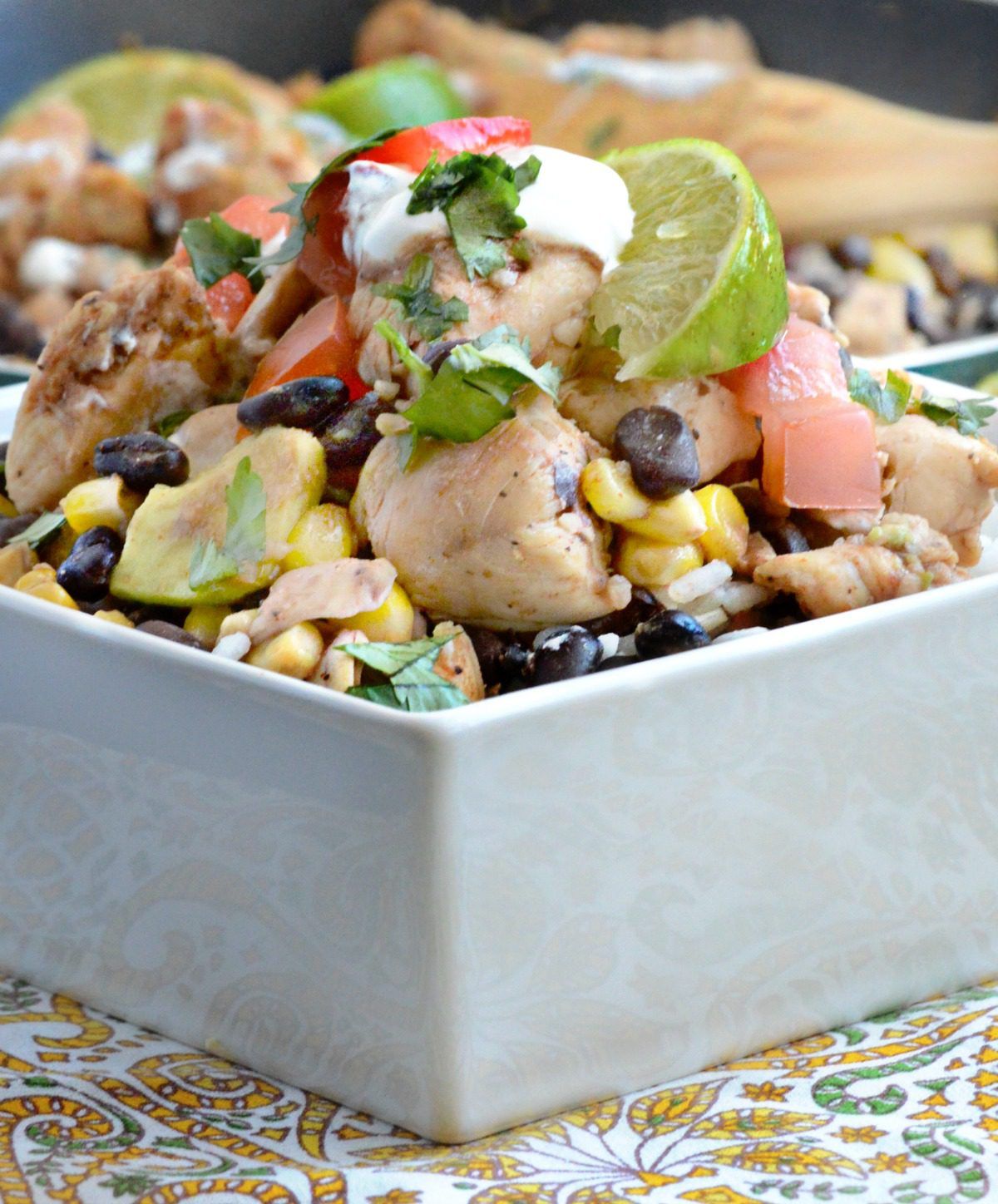 For this chicken dish, I started out with some chicken tenders, and then I sliced them into small pieces. I have a thing for chicken tenders because they're so easy to cut up, but you can also use chicken breasts if that's what you prefer. Then, I added some seasoning to make sure the chicken had plenty of flavor. I like to mix different spices, but you can just as easily use a packet of your favorite taco seasoning mix.
When the chicken was nice and brown, I added a can of black beans, some frozen corn and a little bit of water. I like dishes that are nice and colorful, so I added some diced tomatoes and avocado right before serving it. These are optional, but I love the added pops of color and the extra flavor. And, that's really all there is to it. Easy peasy, right?
The chipotle pepper does have a bit of a kick, but it's not really spicy. I usually serve this dish with sour cream so that the kids can mix it in to take away the some of the heat. Personally, I love anything spicy, but the kids don't. To each, his own, I guess.
The nice thing about this chipotle lime chicken stir fry is that not only is it easy to make, but you can also serve it any way you want. This time, I served the chicken mix over some rice. But sometimes, I'll use quinoa or just serve the mix over salad for a nice light, low-carb dinner. You could even turn this mix into burrito filling, as well. Leave me a comment to let me know how you enjoy yours!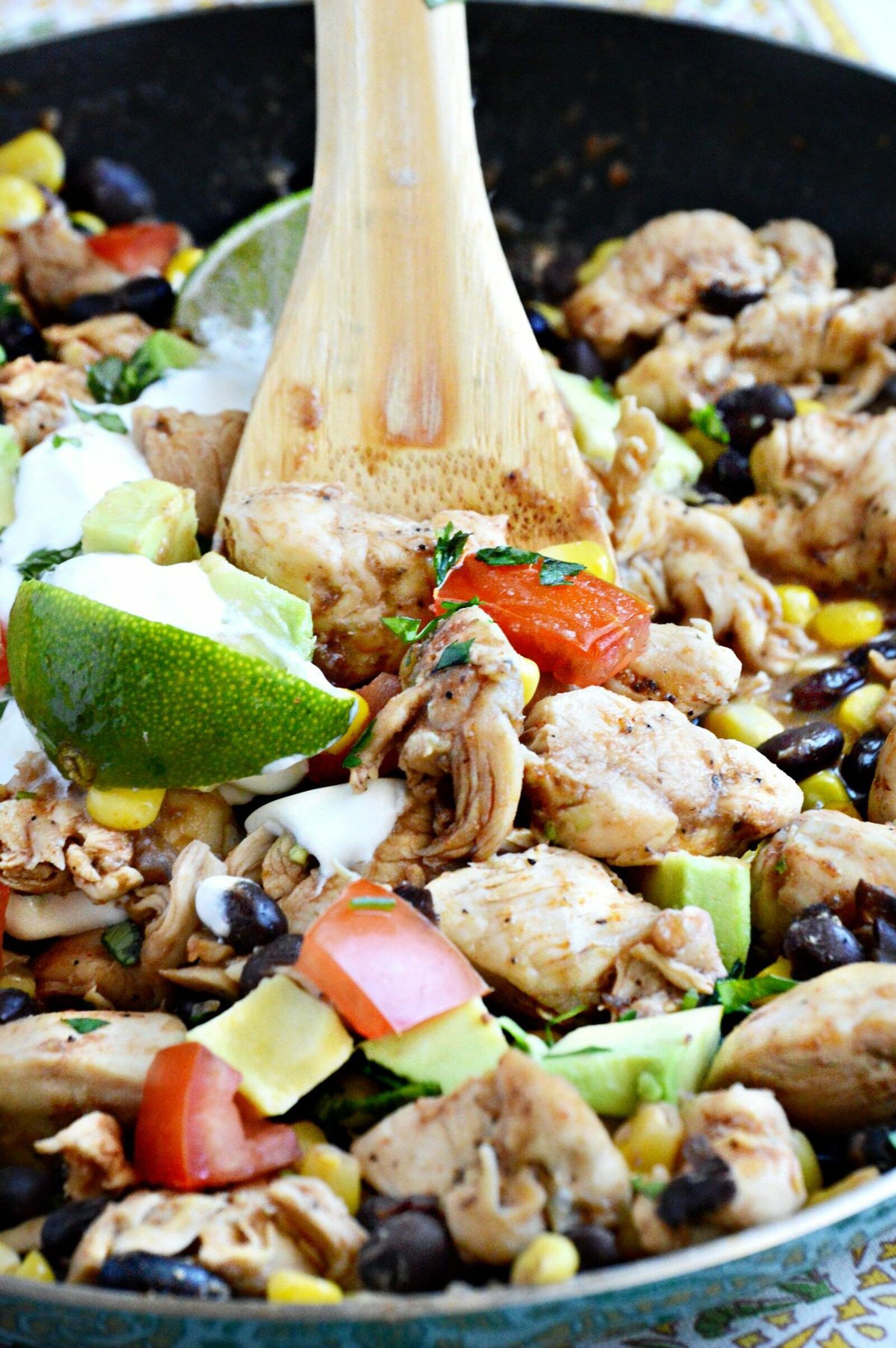 | | |
| --- | --- |
| | |
In a large skillet, brown the chicken in the olive oil, and season with salt, pepper, cumin, garlic powder, onions and paprika.

Add the black beans and corn.

Add the water, onions and chipotle powder.

Reduce heat, cover and let simmer until ready to serve.

Squeeze lime juice over the chicken mixture, and garnish with chopped cilantro, if desired.