This chicken quinoa skillet with tex-mex flavors is a quick meal to make when you are low on energy, and it's easy to keep the ingredients on hand.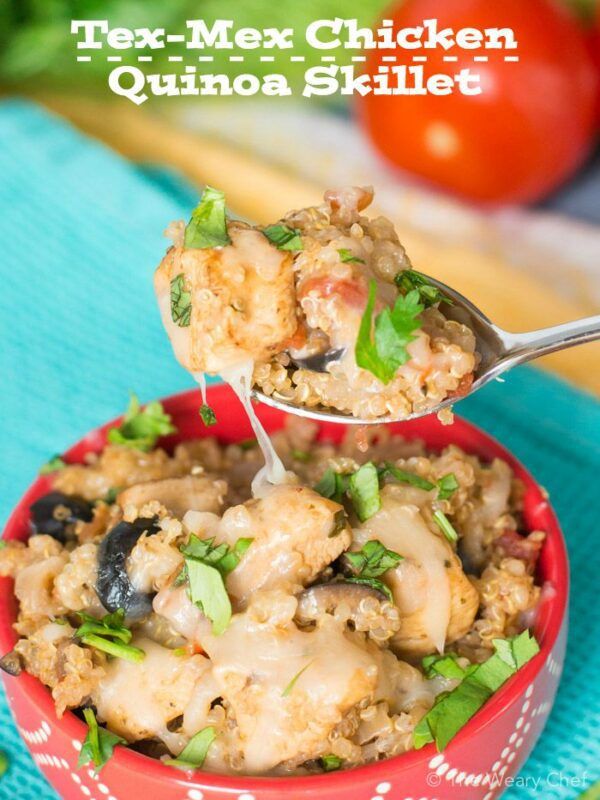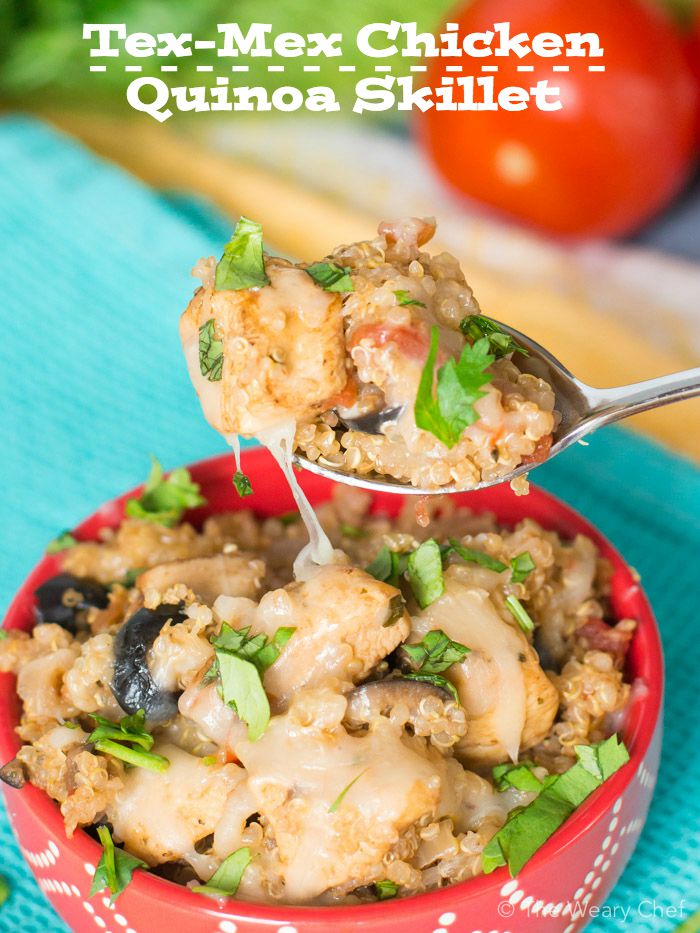 Do you know why I love sponsored posts? (This isn't one by the way.) Yes, I love actually getting paid for the work I do around here, but it's not just that. When a sponsor asks me to write a recipe featuring their product, they give me a starting point. Write a recipe using canned goods from the grocery store where I shop anyway? Sounds great! Use my favorite veggie burgers in a new way on the grill? I'd love to!
When I'm given an ingredient or theme to work with, it helps get my creativity and ideas going. Then there are the blank slate days. These are days when I don't have a campaign to work on, and I just need to think of a new recipe to share. I'm sure those days would be easy for some since the possibilities are endless, but "endless" is a little too broad for me. When I can make anything, I sometimes don't even know where to start.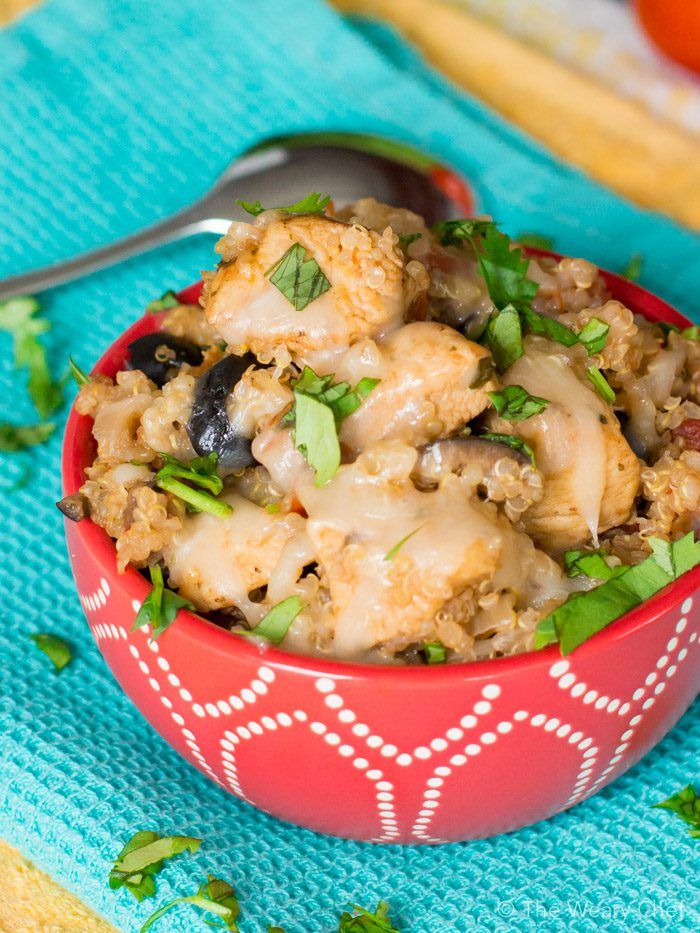 When the ideas aren't coming to me on blank slate days, sometimes I create my own limitation. I go to the grocery store and pick out a piece of meat and ask myself what I can do with it. Another way I limit myself is like I did with this quinoa skillet: I see what I have on hand and turn it into a recipe. Yesterday I didn't want to make what I planned for dinner, and I had some clearance chicken that needed to be used. I scrounged around in the pantry and came up with this tasty, healthy, and very easy meal. Not only is this a great pantry dinner, it also makes for really good lunches the next day (if you have any leftover). I hope you enjoy it!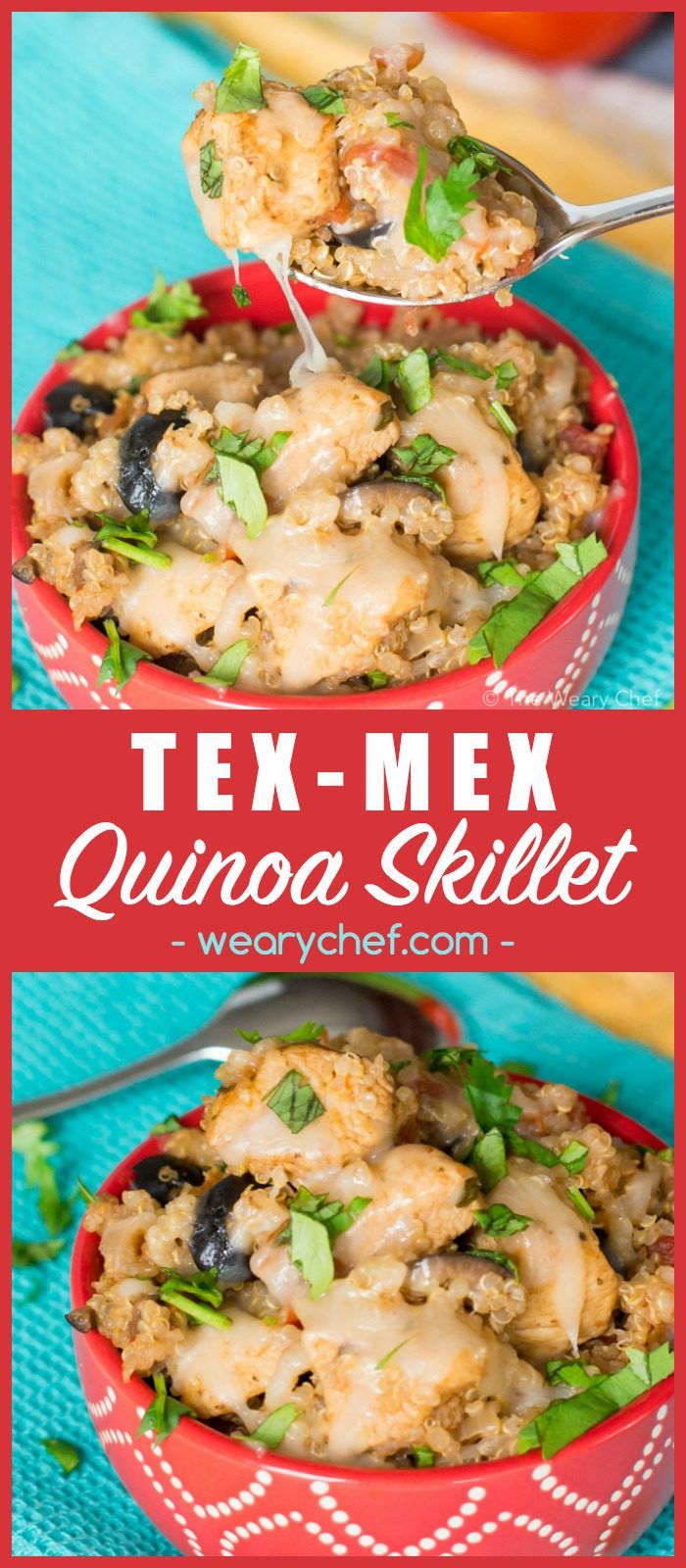 Print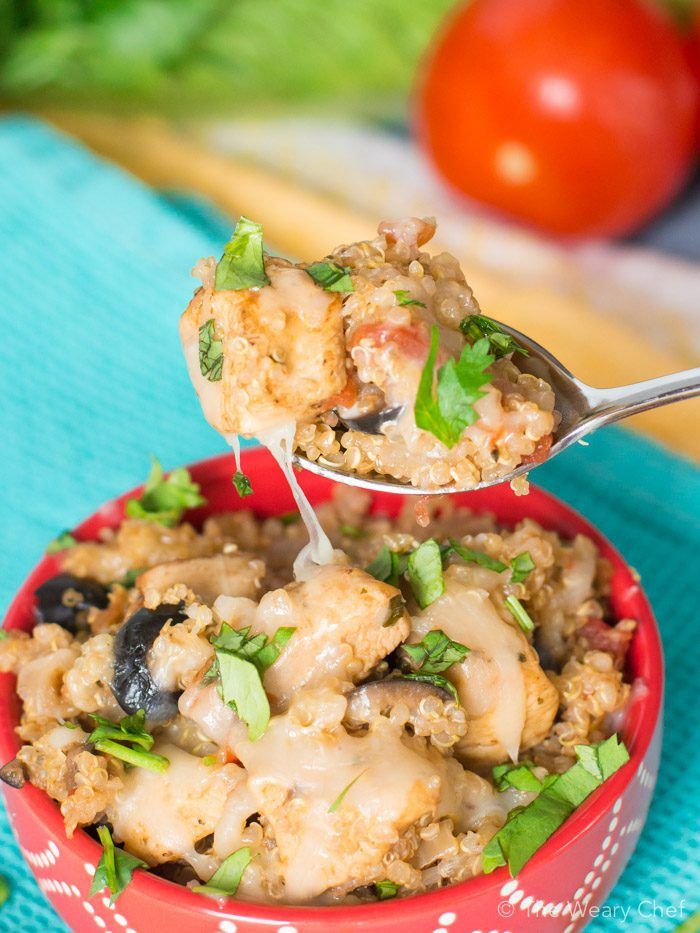 Tex-Mex Chicken Quinoa Skillet Dinner
This chicken quinoa skillet recipe with tex-mex flavors is a quick dinner to make when you are low on energy, and it's easy to keep the ingredients on hand. It is a perfect answer to any Mexican food craving, and it's kid friendly too!
Instructions
Spray a large skillet with cooking spray, and heat over medium-high heat. Add onion, and cook about three minutes. Stir in chicken and cumin, and stir fry a few more minutes just until chicken is cooked on the outside.

Stir in chicken broth, tomatoes, and olives. Bring to a low boil. Stir in quinoa, reduce heat to a simmer, and cover. Cook approximately 20 minutes or until all liquid is absorbed, stirring once or twice.

Remove lid, turn off heat, and stir in cilantro. Sprinkle cheese over individual portions or over the entire skillet before serving.
This isn't the first time I've made something like this. You'll also like these easy dinner recipes!