Yeah, that's right. I said pork chops with apple gravy.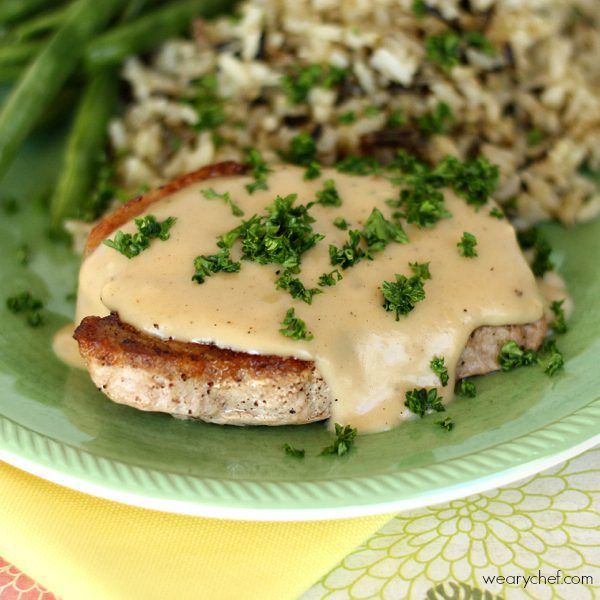 I had never heard of such a thing either, but I saw something like this in a Taste of Home cookbook and needed to try it immediately. I already love pork chops with gravy, and pork chops with apple. How could I resist combining those two favorite dishes into one?
The original recipe called for heaving whipping cream, which is what I used, but it was very rich. That's not a bad thing, but I made a note in the recipe that you could lighten it up a bit with half and half and still have a deliciously creamy sauce.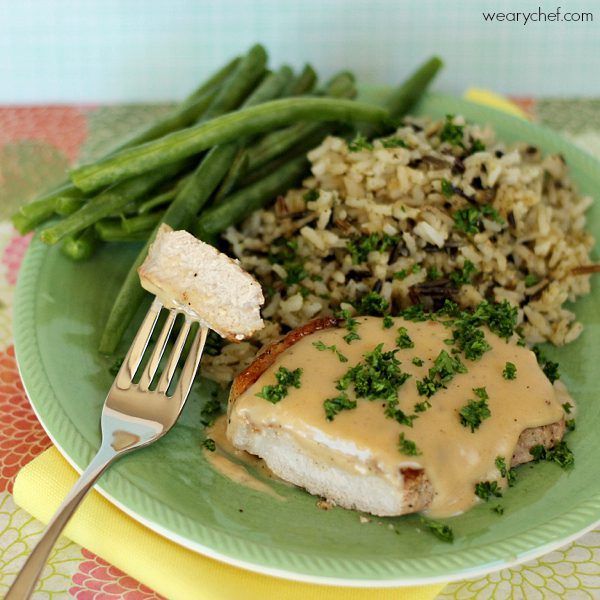 Despite the apple juice in this recipe, the gravy isn't actually very sweet. It is gorgeous, velvety, and a little fruity. I know I'm not talking much about the lovely, juicy pork chops here, but honestly the pork was mainly the car driving apple gravy into my mouth. I hope you have a chance to try this recipe this week. Please come back to let me know you like it when you do!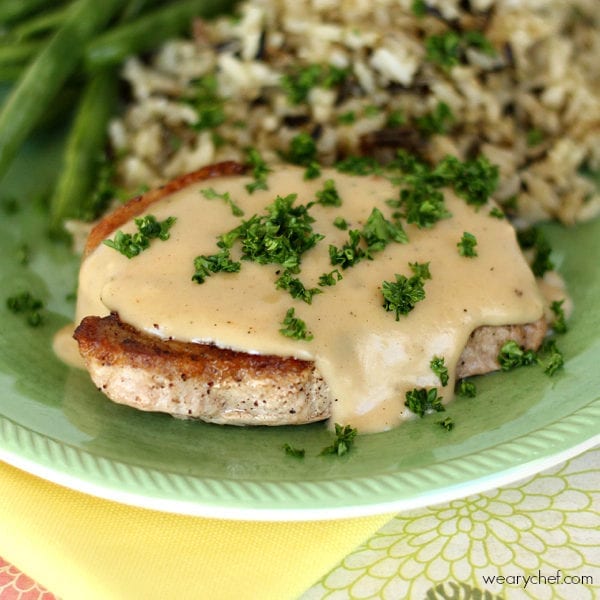 | | |
| --- | --- |
| | |
Sprinkle poultry seasoning, 1/2 tsp. kosher salt, and black pepper evenly over both sides of the pork chops.

Heat butter in a skillet over medium-high heat until melted. Add pork chops, and cook approximately 6 minutes per side or until cooked through. Remove to a plate, and cover with foil to keep warm.

Reduce heat to medium, and add apple juice and vinegar. Bring to a simmer, and cook for 5 minutes to reduce slightly.

Meanwhile, stir cornstarch and cream together with a fork, and pour into skillet with apple juice. Add a pinch of salt and a few grinds of pepper. Return to simmer and cook until thickened, about 3 minutes.

Serve pork chops topped with apple gravy and sprinkled with parsley if desired.
You can substitute 1/2 tsp. ground thyme and 1/2 tsp. ground sage for the poultry seasoning if you don't have it available.
Adapted from Chicken with Apple Cream Sauce by Taste of Home.
Want more recipes for pork chops? I've got 'em!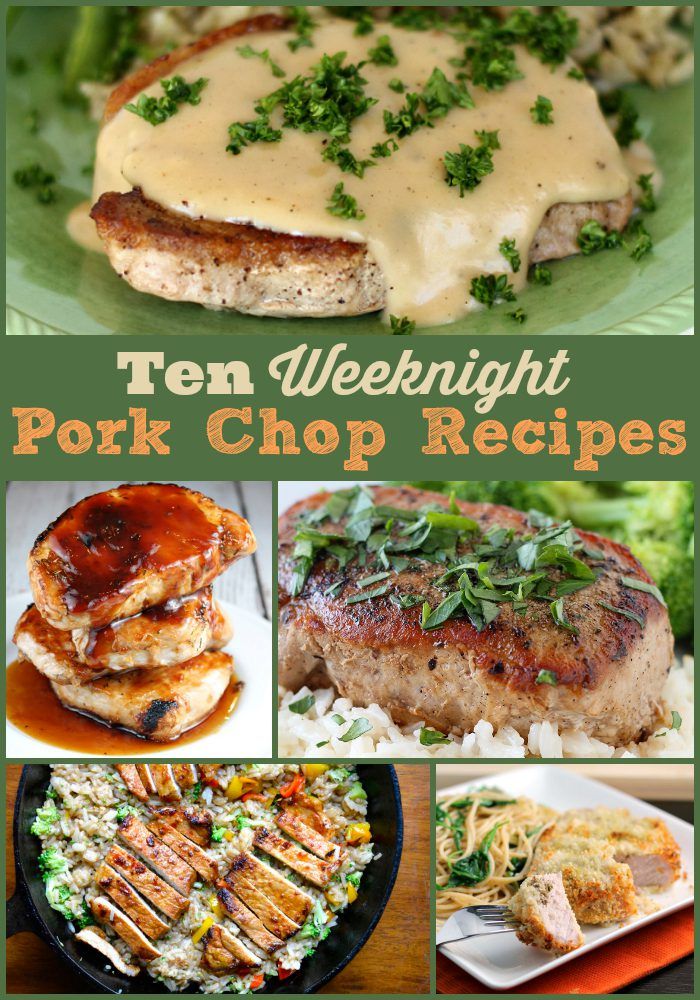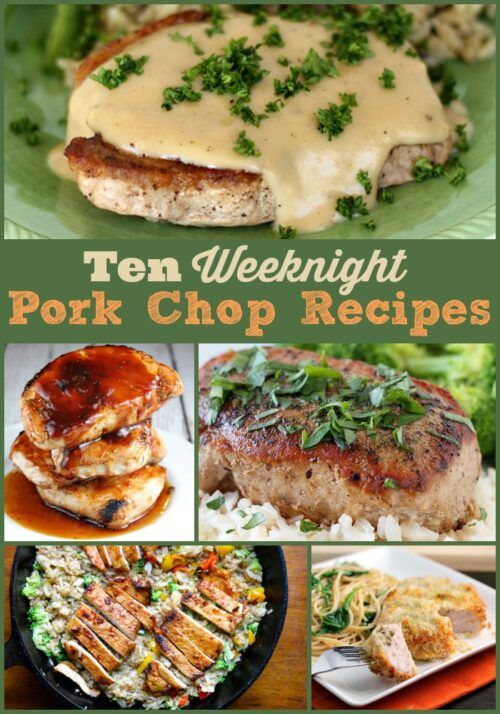 Download a FREE cookbook of America's Favorite Pork Chop Recipes at RecipeLion.com!