Today's easy dinner menu features Shredded Beef Enchiladas, Ranch Chicken Potatoes, Tuna Melt Tostadas, and lots more!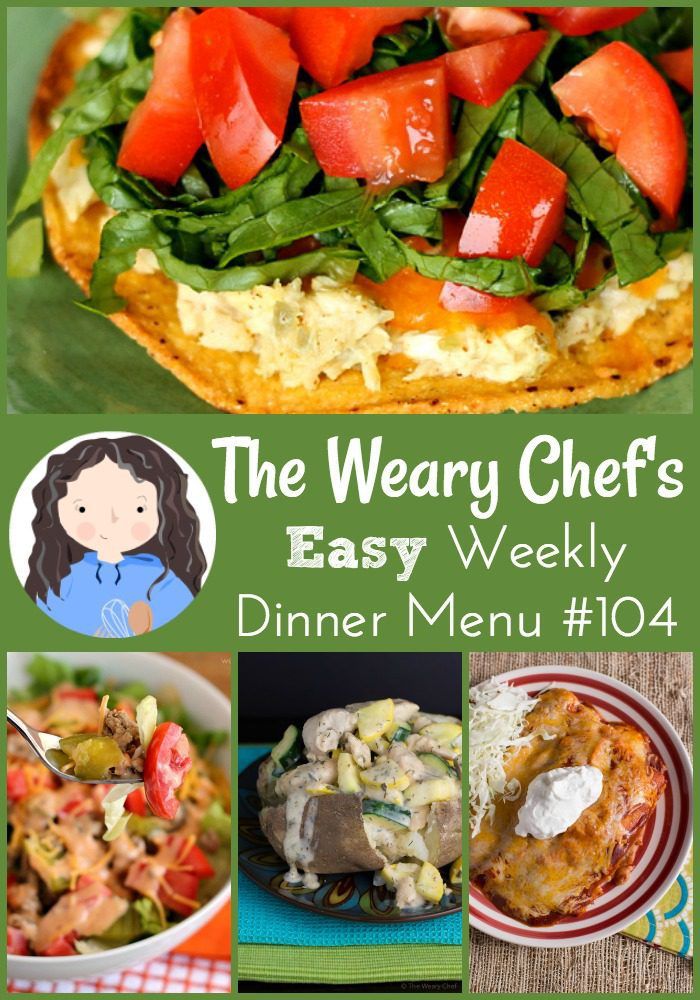 Hi! Are you trying to eat healthy in the new year? If so, I apologize because I haven't really been helping you out with that. I always try to eat reasonably healthy, but my recent recipes haven't been exactly diet friendly. Since eating is my favorite thing to do, you can imagine how much I like dieting!
In support of those of you who are trying to shed holiday pounds, I tried to include a few healthy dinner ideas in today's menu. (And then there are beef enchiladas. Sorry!)  I think you are going to be very happy when you see this week's lineup of easy dinner ideas. Let's get to it!