Get ready for an easy and fun dinner with these Tuna Melt Tostadas! You'll love this crunchy, gluten-free twist on a classic sandwich recipe.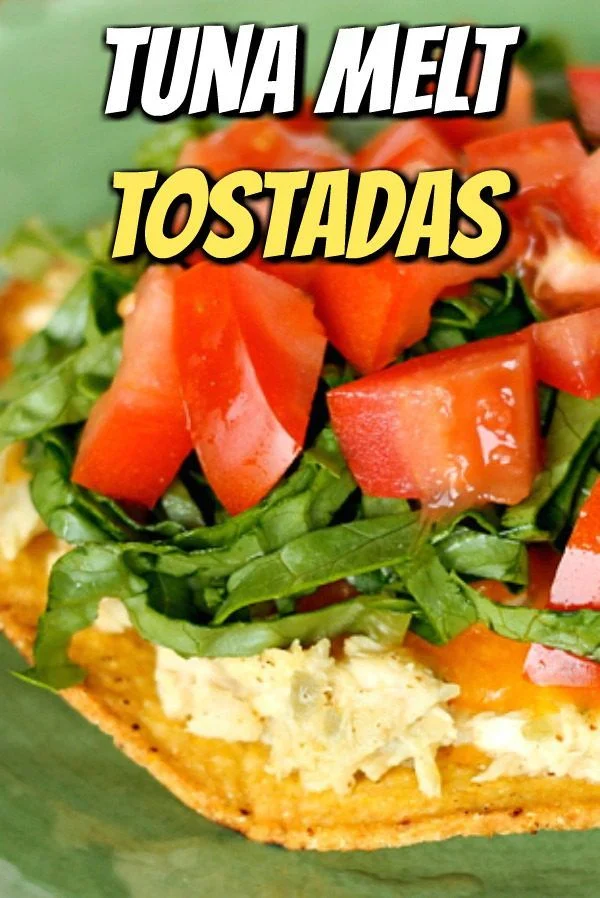 Tuna salad is one of those foods that I am never excited to eat because it seems played out and boring, but then as soon as I taste it, I'm like, "Oh right, I love tuna salad!" These tuna melt tostadas are a fun new way to eat an old favorite. If you are a fan of my chicken tostadas and spicy tuna melts, then I'm sure you'll love this recipe too.
My husband is a man of few words. He usually doesn't say much more than, "It's pretty good" when he eats his dinner, so I knew I was onto something great when he couldn't stop talking about this one. Overall, he said, "I like the crunchiness and the toppings and the tuna and everything about it." That's what I call a rave review!
When it comes to tuna salad, I think we all have our own way of making it. If you like to add celery or apple or potted meat (that's how my mom used to make it!) or salad dressing, then by all means use your favorite method. You could even pick up a pint of tuna salad from your grocery store deli and turn this into a REALLY easy dinner! I like my tuna salad pretty plain with just mustard, mayo, and a lot of dill relish. Sometimes I add a boiled egg if it's convenient, but I didn't think that would turn out right in this baked version so I skipped it.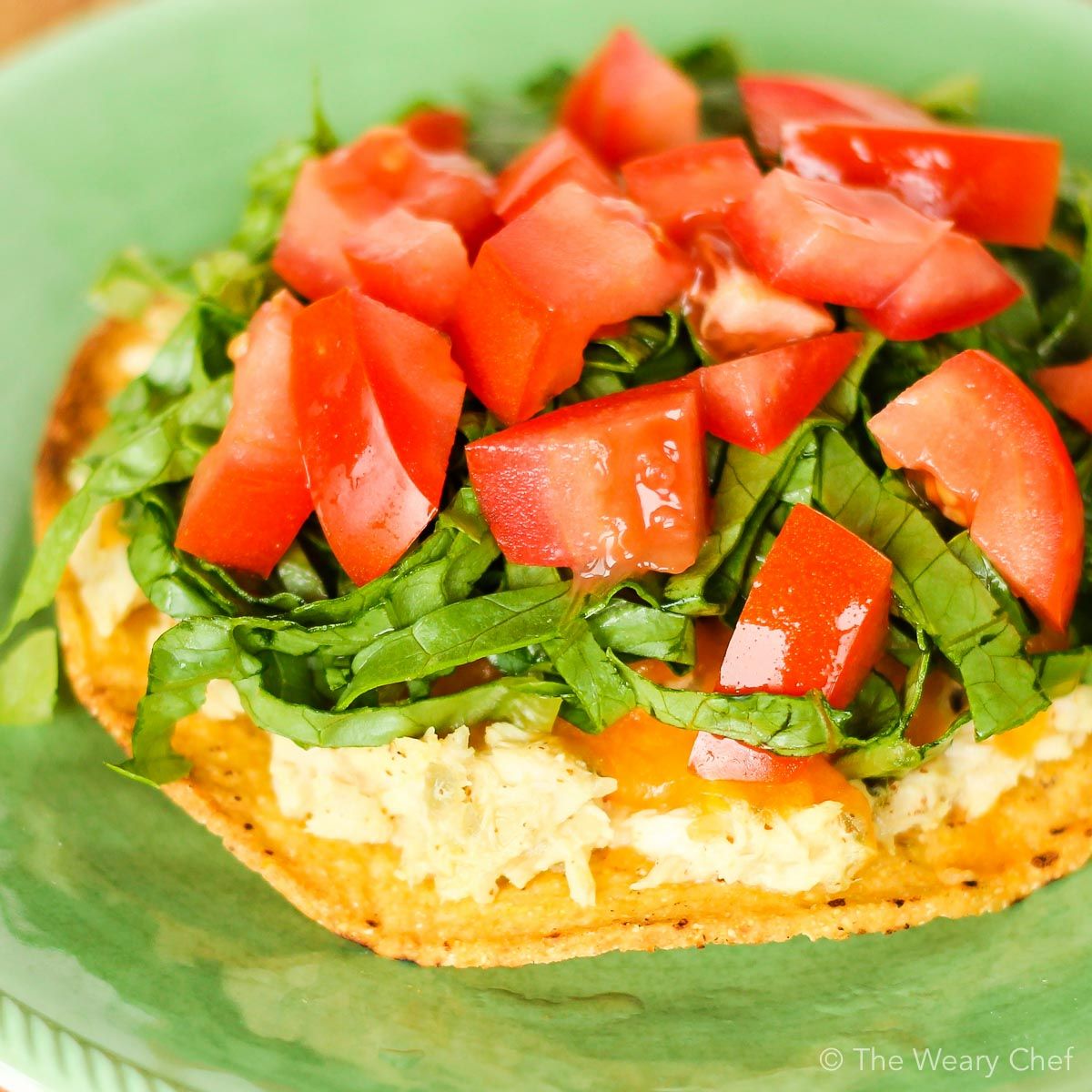 The only challenging part of tuna melt tostadas is keeping the lettuce and tomato on the tostada when you eat it. It's certainly not appropriate food for a first date, but it's great for families who like to giggle while watching each other drop vegetation on their plate throughout the meal. You could even turn this dinner into a contest, letting the person who drops the fewest tomatoes get out of cleanup duty! Have fun!
| | |
| --- | --- |
| | |
Preheat oven to 375 degrees F.

Stir together tuna, mayonnaise, mustard, and relish.

Spread the tuna salad evenly over each tostada. Sprinkle cheese over the tops.

Bake in preheated oven for 8 minutes, until cheese is melted and tostada edges are just starting to brown.

Top with lettuce, then tomato, and sprinkle tops with salt and/or pepper if desired. Serve, and enjoy the fun of trying to balance your vegetables on top!
The tuna salad recipe is just a guide. Customize it to your taste, or use pre-made tuna salad for a very quick dinner!
Need more quick and easy tuna recipes? I've got 'em!