This Lemon Rice Recipe with Tuna and Spinach is one of my easiest and healthiest dinners ever!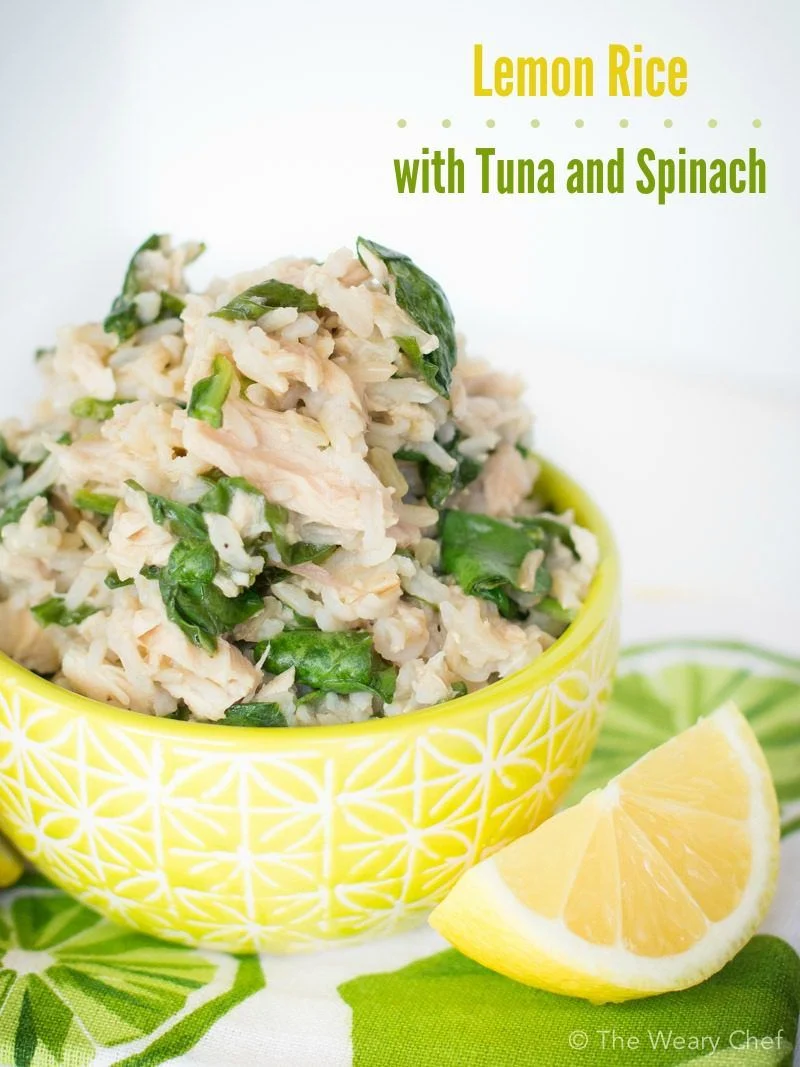 You know I love man food. Meat, gravy, cheese, and bacon are some of my favorite things. Also wine and chocolate. And coffee. Ooh or chocolate and coffee combined in pretty much any way…
Wait, what was I talking about? Oh right. This healthy lemon rice recipe. Even though it is lacking in the comfort food department, it's really delicious, easy, and good for you!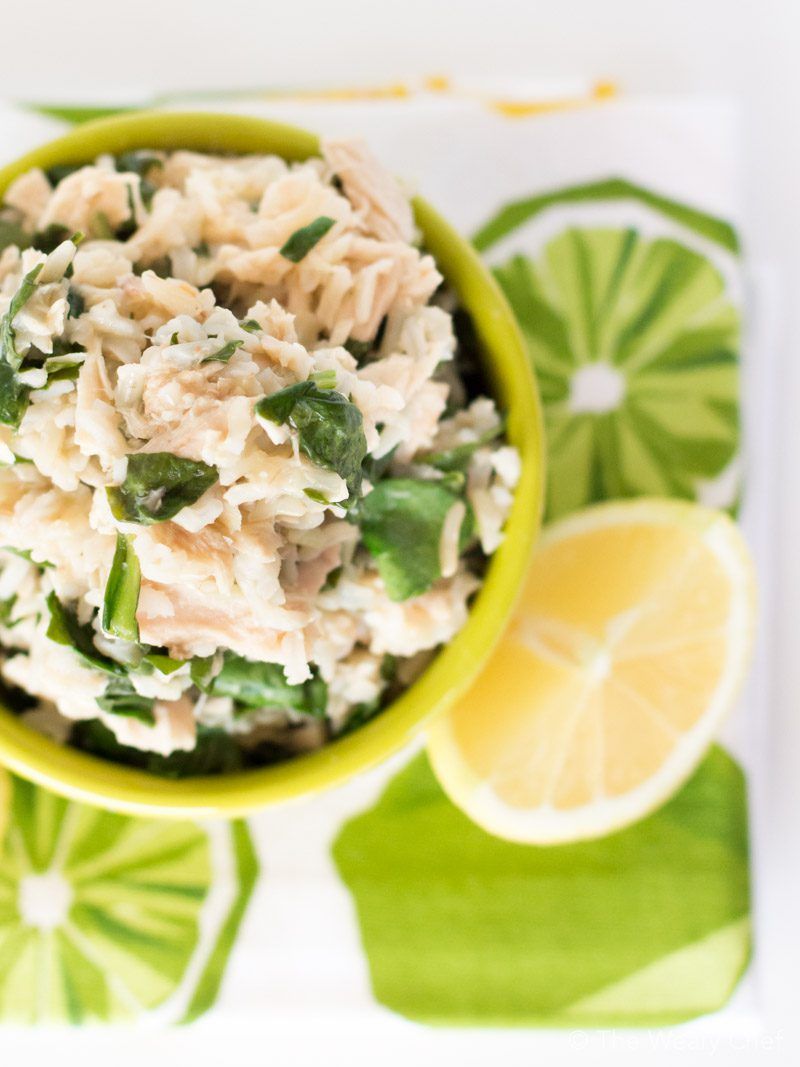 I had to make this a couple times to get it just right before sharing it. The first time I made it with crab instead of tuna and not quite enough liquid. Don't get me wrong. It was still good enough to eat, but I knew it could be better. This tuna version is SO GOOD and nearly fat free. I did have to keep this photo of the crab version though because I was so excited to catch that lemon juice drop.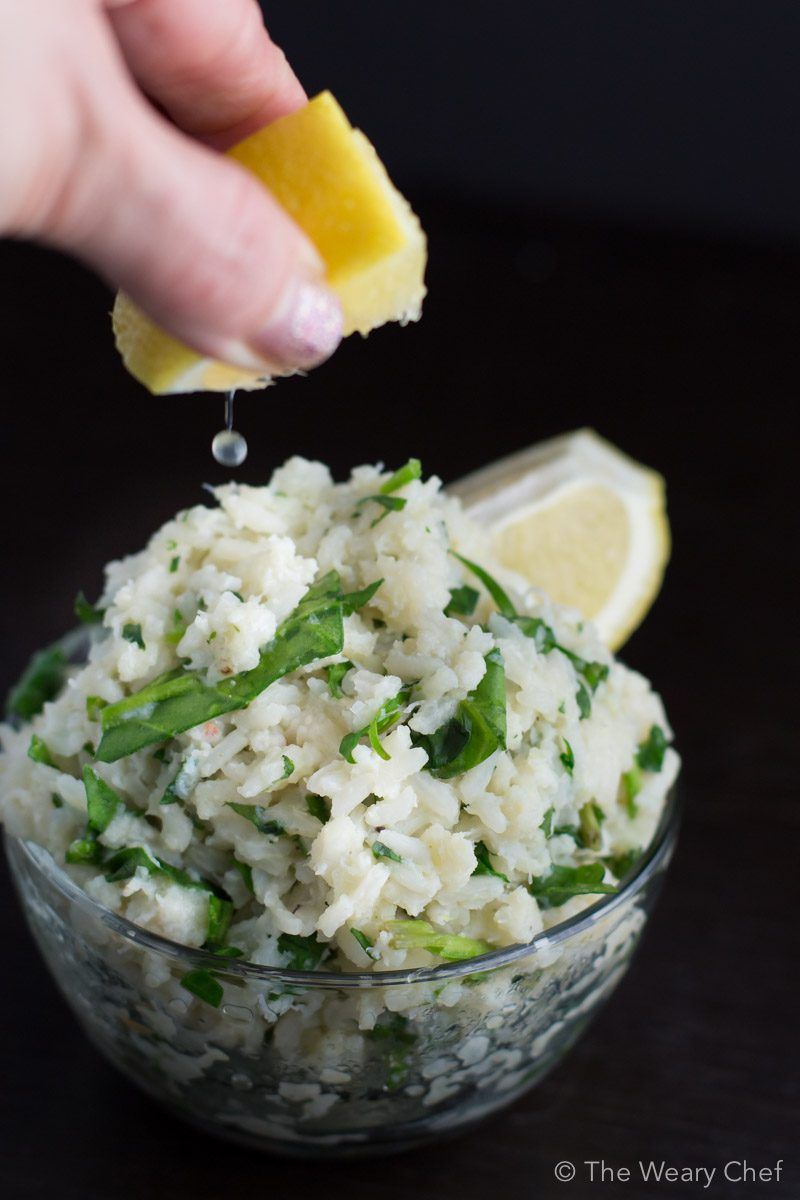 You could easily change up this lemon rice recipe to make it your own. You could use canned chicken or shredded leftover cooked chicken instead of the tuna; peas instead of spinach; or white rice instead of brown. It would be great with shrimp too! Lots of options here. It's written to serve two, but you can very easily double or triple to make enough for your family. I hope you enjoy this healthy dinner as much as we did!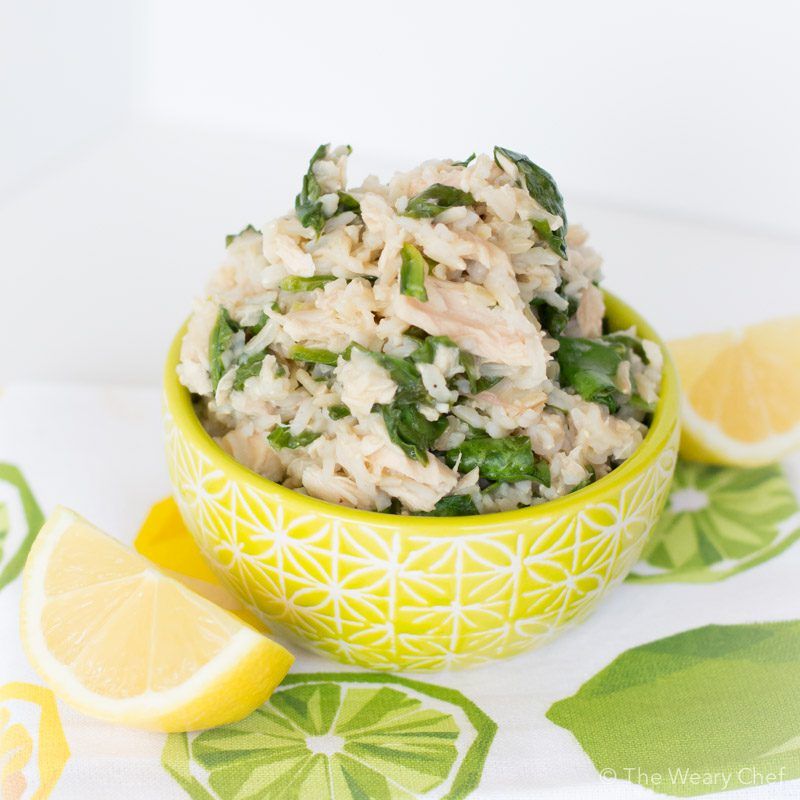 Check out this how-to recipe video!
| | |
| --- | --- |
| | |
Add chicken broth, rice, onion powder, garlic powder, and black pepper to taste to a medium saucepan. Bring to a low boil over medium-high heat. Reduce heat to low, cover and simmer for 35 minutes.

Remove lid, and stir in tuna, lemon juice, spinach leaves, and salt. Replace cover, and continue cooking 5 minutes longer before serving.
You can easily make this recipe with white rice. Just reduce the cooking in step one to 15 minutes.
 Here are some other lemony dinners you'll love!