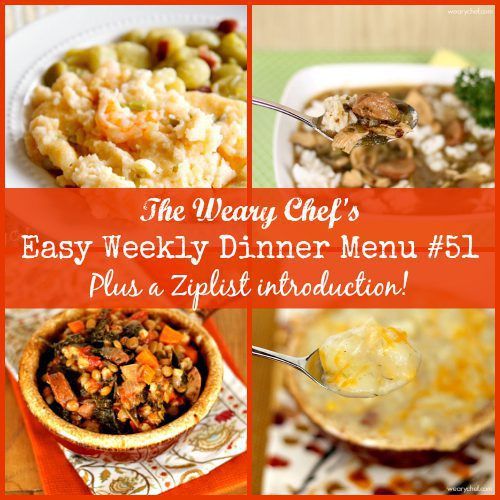 Hi there! Before I get to the dinner recipes this week, I want to share some exciting news: I am now a featured partner with Ziplist! That means that when you click on "Save" to save a recipe to your recipe box, you will be taken to a personalized Weary Chef recipe box on Ziplist. There, you can see all your saved recipes and build and edit your grocery list.
In case this isn't making sense, let me show you what I'm talking about. When you see one of my recipes you like and want to save for later, you can click on the "Save" button: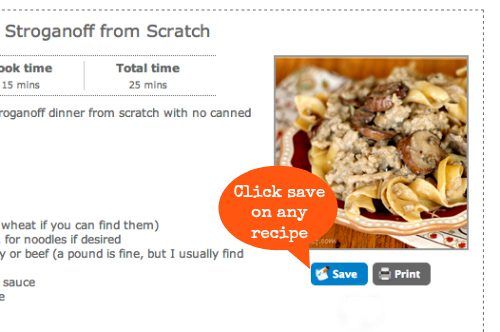 Next, you will be either taken to a screen to create a free account, (which is super quick and you will be glad you did):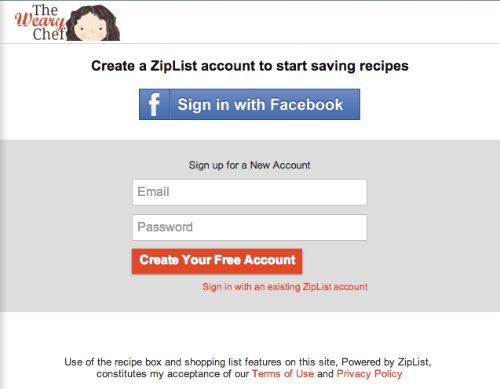 Or, you will be taken to the confirmation screen showing you that your recipe was saved: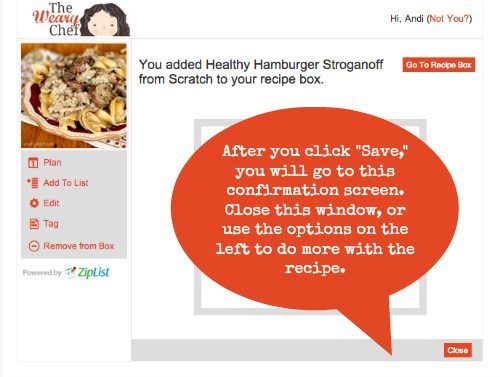 From there, you can go to your Recipe Box and see all the recipes you've ever saved to Ziplist, not just mine! Ziplist is all over the place, so you can save recipes from many of your favorite bloggers plus bigger sites like WomansDay.com, MarthaStewart.com, and more!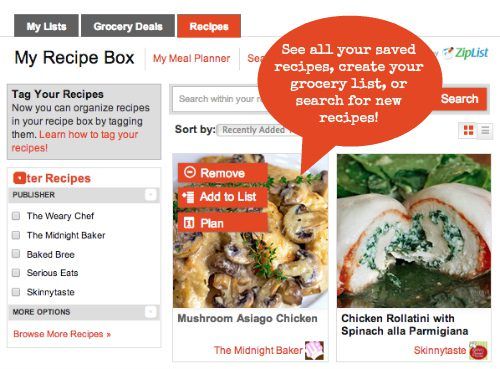 Once you are there, you can build your shopping list, which is so handy dandy when you are getting ready to go to the store. To add a recipe, just mouseover it and click "Add to List." You can either print your list or look at it from their mobile phone app, which is what I do.
There you have it, folks. These features have actually been available at The Weary Chef for a while, but now my smiling cartoon face will greet you if you click over from here. One more thing: You can also get to your saved recipes or shopping list from my menu up at the top, so I wanted to let you know about that little shortcut: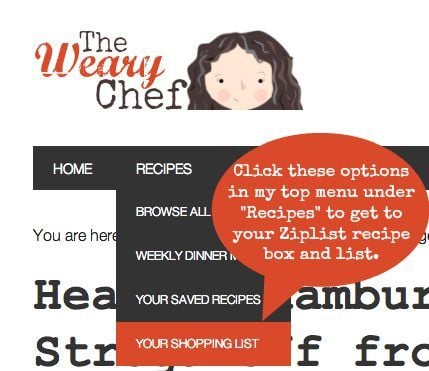 Now, are you hungry after reading all that? I'm hungry after writing it, so let's talk about dinners! I've got some warm, cozy, tasty dishes this week since I know lots of people are freezing cold lately. Let's get to your easy weekly dinner menu!
Thanks so much for reading, and enjoy the rest of your weekend!