Hey, guys. I'm sorry this menu is coming so late today. I aim for Friday mornings for your weekly easy dinner recipes, but sometimes my life gets crazy. Remember when I told you about Cheesy Chicken over Pesto Quinoa Recipe and Easy and Quick Prep Dinner Recipes and about my foot being messed up, well this week I started physical therapy. I was and am happy about that because I want to get better and move on. I just didn't know doing therapy meant 90+ minute appointments twice a week!
There's already no shortage of appointments in my life. I go to a therapist and a doctor for anxiety stuff. (I hope that's not too much information. We're all friends here, right?) My oldest goes to a therapist and a doctor for anxiety and ADHD stuff. He's about to add in occupational therapy too, so yay. All these appointments are great and keep us happy and healthy, but they take a lot of time! I also had an appointment with the tax guy this week, and you know what he said when I told him I'd hired an assistant?
Me: "I hired an assistant to help me with social media, so that helps."
Tax Guy: "You're not good at social media?"
Me: "Well, it's not that. It's really time consuming, and I'm short on time."
Tax Guy: "You've got time, Andi! You just told me the kids are at school from 9-1!"
Me: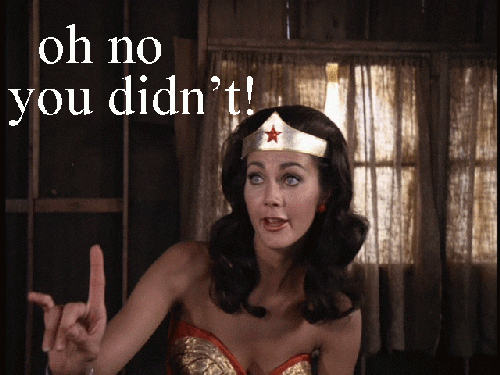 Seriously, I have hardly sat down in one spot today for more than a couple minutes, unless you count all time I've spent in the car. Despite my best efforts, it's pretty near impossible to work while driving, so that time is just wasted. If I subtract the time I've spent at appointments, driving to and from said appointments, doing a few lame attempts at cleaning up the wreck we call a home, and possibly feeding myself lunch if I'm lucky, that leaves me with approximately six or seven hours of kid-free time to work this week. Believe it or not, that's not quite enough to produce five posts, respond to comments and emails, and do all the other things that need doing. So, Mr. Tax Guy, don't make me feel bad for getting some help!
Anyway, it's no secret to you that I'm weary. That's why I'm going to tell you about seven easy dinner recipes for the week ahead that you can make even on days like this. I hope you love them. Leave me a comment letting me know which ones you might try!
Next week I have a fun Easter treat, yummy casserole, healthy Asian dish, and my first ever contributor post coming your way. Sign up for my email newsletter so you won't miss a thing! See you soon! xo