This BLTA sandwich with spicy mayo is a super simple and fun dinner. Serve it up with homemade or frozen fries, and you'll feel like you're having dinner at your favorite diner.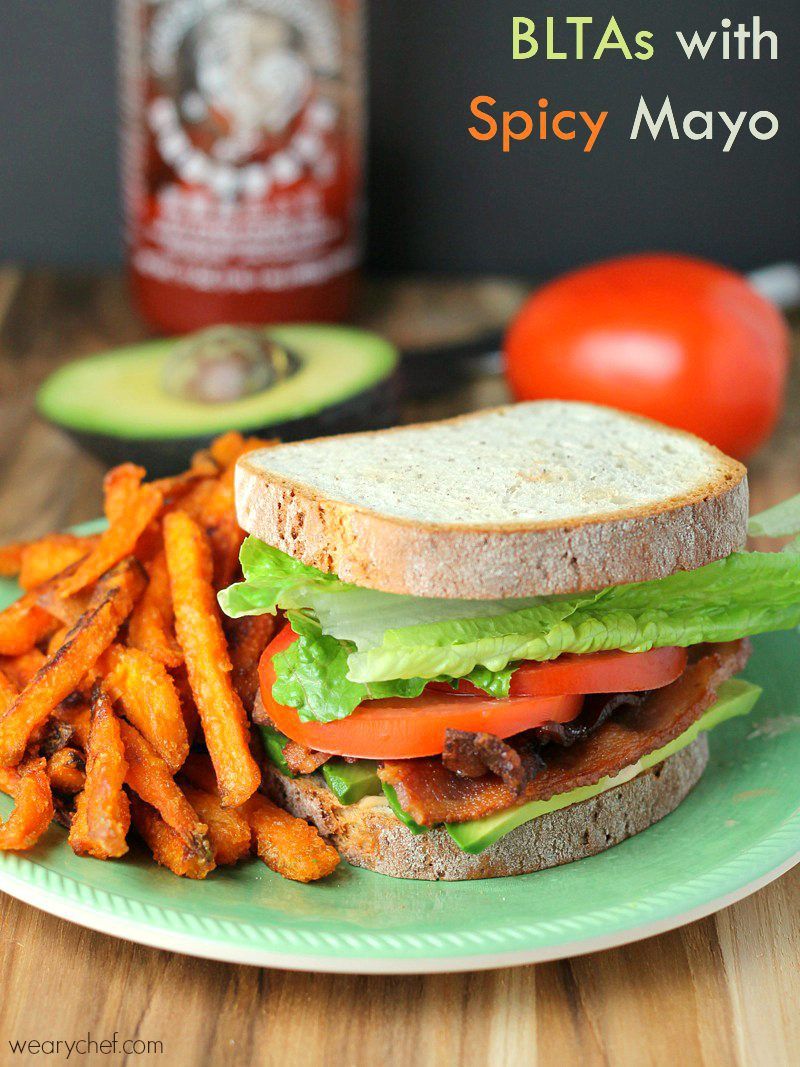 I can't really hear "BLT" without thinking of the 80s commercial for the McDLT. Do you remember this "keep the hot side hot and the cool side cool" commercial? That song has stuck with me over all these years. Honestly, how could anyone forget this?
As it turns out, there was another McDLT commercial that I didn't remember featuring Jason Alexander! Does this one ring a bell?
I can't believe how many different commercials there were for this "lettuce and tomato hamburger." I guess when you've had a team of geniuses invent a special package to keep the hot sides and cool sides of a burger separated, you need to tell the world about it in a variety of ways. That is, until smarter geniuses realized that we were filling landfills with hamburger containers and put an end to all this nonsense.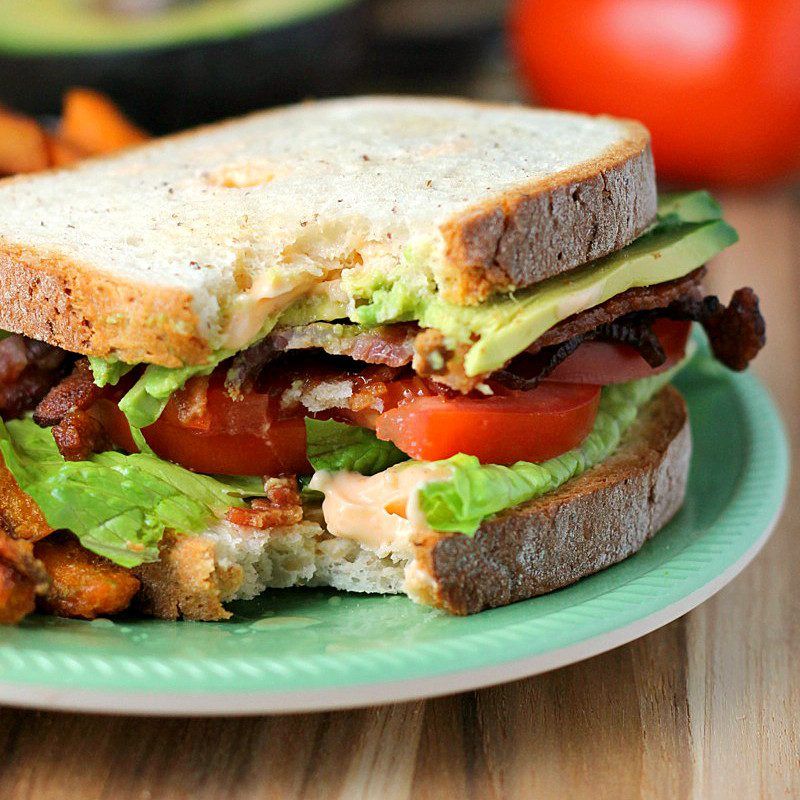 Instead of suffering through wilted lettuce and tomato on your takeout BLT, make a fresh, delicious BLTA at home. This dinner is so simple to make, and it might be your family's new favorite sandwich. If you've really got a hankering for the nostalgic McDLT, add a burger patty for a real treat!
Spicy mayo is nothing more than mayo mixed with sriracha. I've seen that sold as one product, but I already have mayonnaise and sriracha on hand at all times. I prefer to just mix up as much as I need on demand, and I like to make it as spicy (or not) as I want. Of course you can just use plain mayonnaise if you'd like, or if you're a weirdo like my husband, you can use mustard instead. Build your BLTA sandwich just the way you'd like, and enjoy this easy dinner!
Print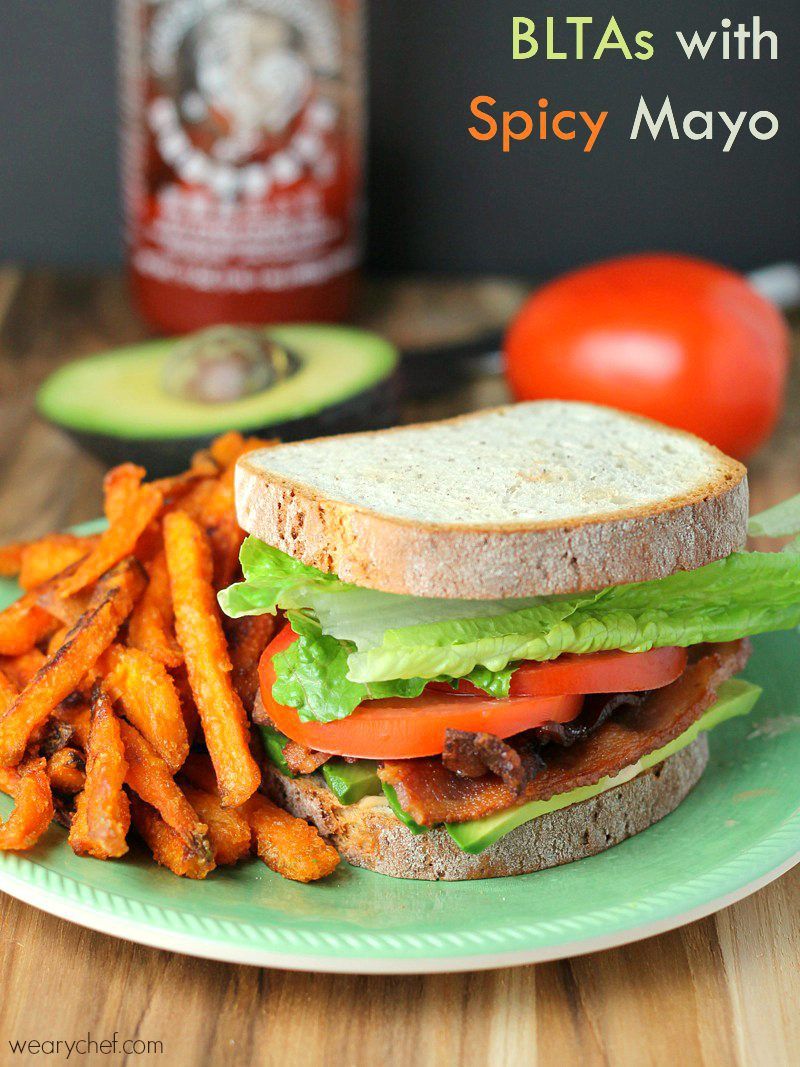 BLTA with Spicy Mayo
Total Time:

25 minutes

Yield:

4

1

x
8

slices center-cut bacon

8

slices sandwich bread (I use glu

ten

free.)

2

tomatoes sliced

1

avocado sliced thin
romaine lettuce leaves

1/3

cup

mayo (I like reduced fat.)

1 teaspoon

sriracha plus more to taste
Instructions
Preheat oven to 400 degrees F. (If you are making fries, you can cook the bacon at the same time.)
Line cookie sheet with aluminum foil, and place wire baking rack on top. Lay bacon slices in an even layer on rack and bake in preheated oven approximately 20 minutes, until as crispy as you like.
Meanwhile, lightly toast sandwich bread, and stir together mayonnaise and sriracha. Spread mayo lightly on both sides of bread, and stack avocado and tomato slices on half of each sandwich.
When bacon is cooked and slightly cooled, break slices in half and stack on top of tomato layer. Place lettuce on top of bacon, and top with other slice of bread. Chow down!
Author:

Prep Time:

5

Cook Time:

20
Here are some more sandwich recipes you'll love: