This Ginger Lime Pimm's Cocktail with fresh ginger is a new twist on the classic Pimm's Cup.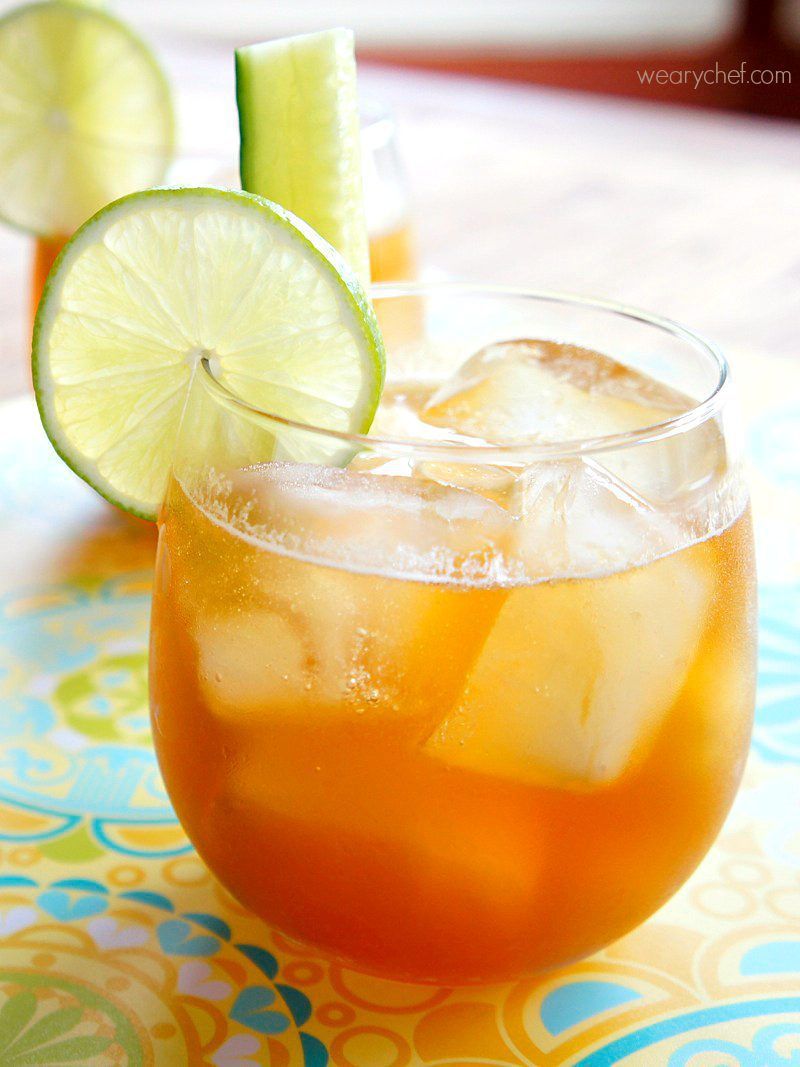 Last week, The Pants asked me to pick up a bottle of Pimm's if I came across it. I didn't know what Pimm's was, but I love running errands and acquiring new ingredients. I proudly took my young boys to the mega liquor store, and we perused until we found it. As soon as a new liqueur entered the house, I, of course, knew that I would need to come up with a cocktail to feature it. After tasting Pimm's alone and reading lots of recipe ideas, I came up with this Pimm's cocktail. It is cool and refreshing, and the cucumber adds a nice aroma with the ginger and lime flavors. One thing I like about Pimm's is that it is not as strong as other spirits, so you could drink a few of these over the course of an evening without overindulging.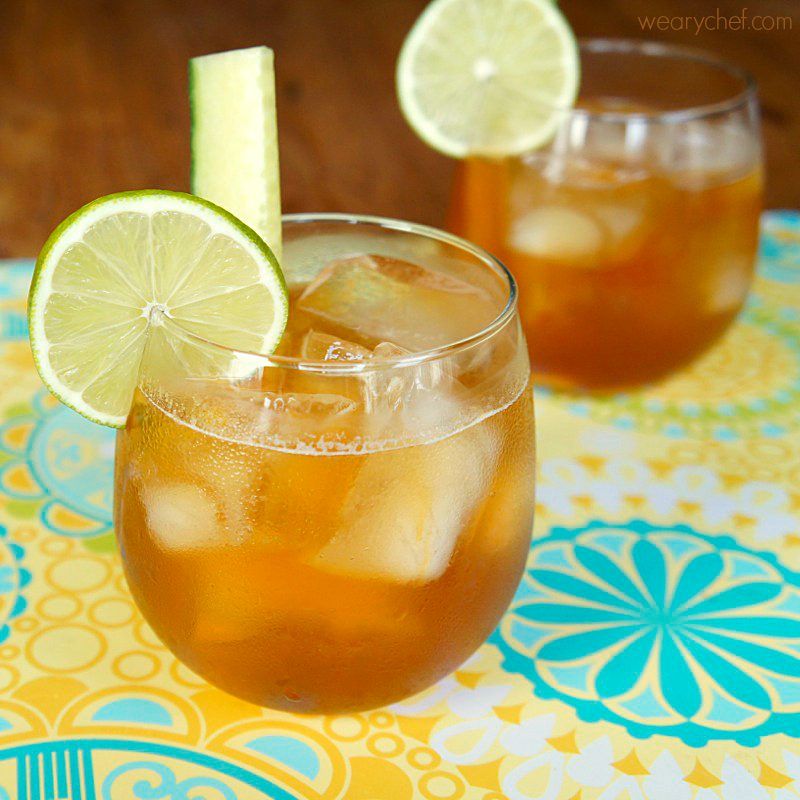 Disappointingly, I was not able to come up with a clever name for this tasty concoction. What would you call it (besides refreshing and yummy)?
| | |
| --- | --- |
| | |
Place ginger, lime juice, and sugar in a rocks glass. Muddle ingredients together, crushing ginger to release juices but not pulverizing into pieces.

Pour in Pimm's and fill glass 3/4 full with ice. Fill glass with seltzer water. Stir gently.

Garnish with lime wheel and cucumber spear.