I think you'll want to try this Pumpkin Pear Cobbler recipe. All the best of pumpkin pie and fruit cobbler are baked into one tasty dessert!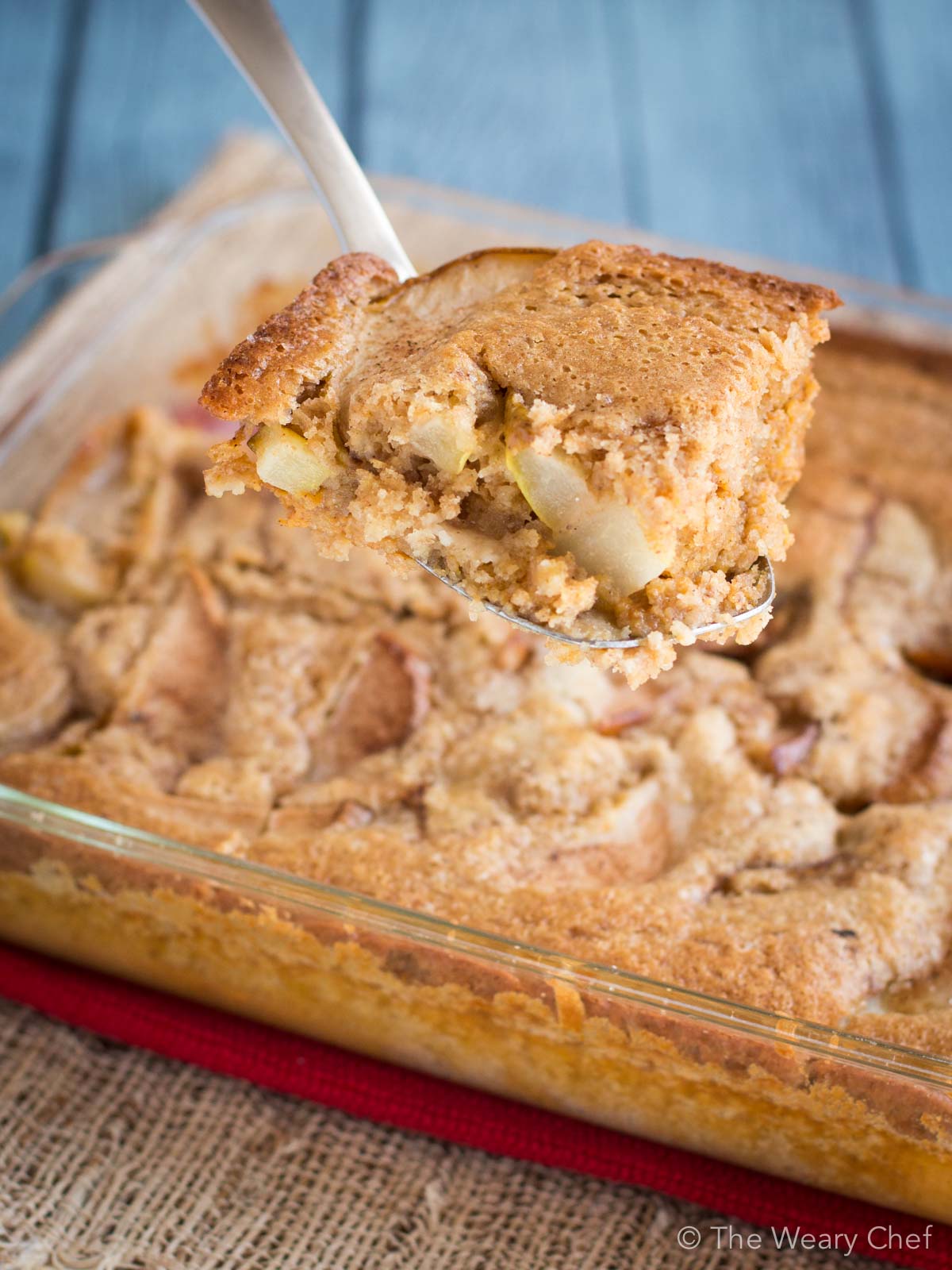 Hi! How are you on this fine October day? I'm loving that it's Fall, but the bad part of October is all the scary Halloween stuff out in stores all month. My boys get scared everywhere we go! There are entire sections of stores we have to avoid and some stores we skip altogether until the spooky stuff is gone. Can we just move on to November already?
November is so great because we kick it off with a bunch of candy and end it with the feast of the year. I know the classic Thanksgiving dessert is pumpkin pie, but I think this pumpkin cobbler is going to give pie a run for it's money. I'm not too proud to beg you to try this recipe. If you love pumpkin pie and fruit cobbler, then please make this!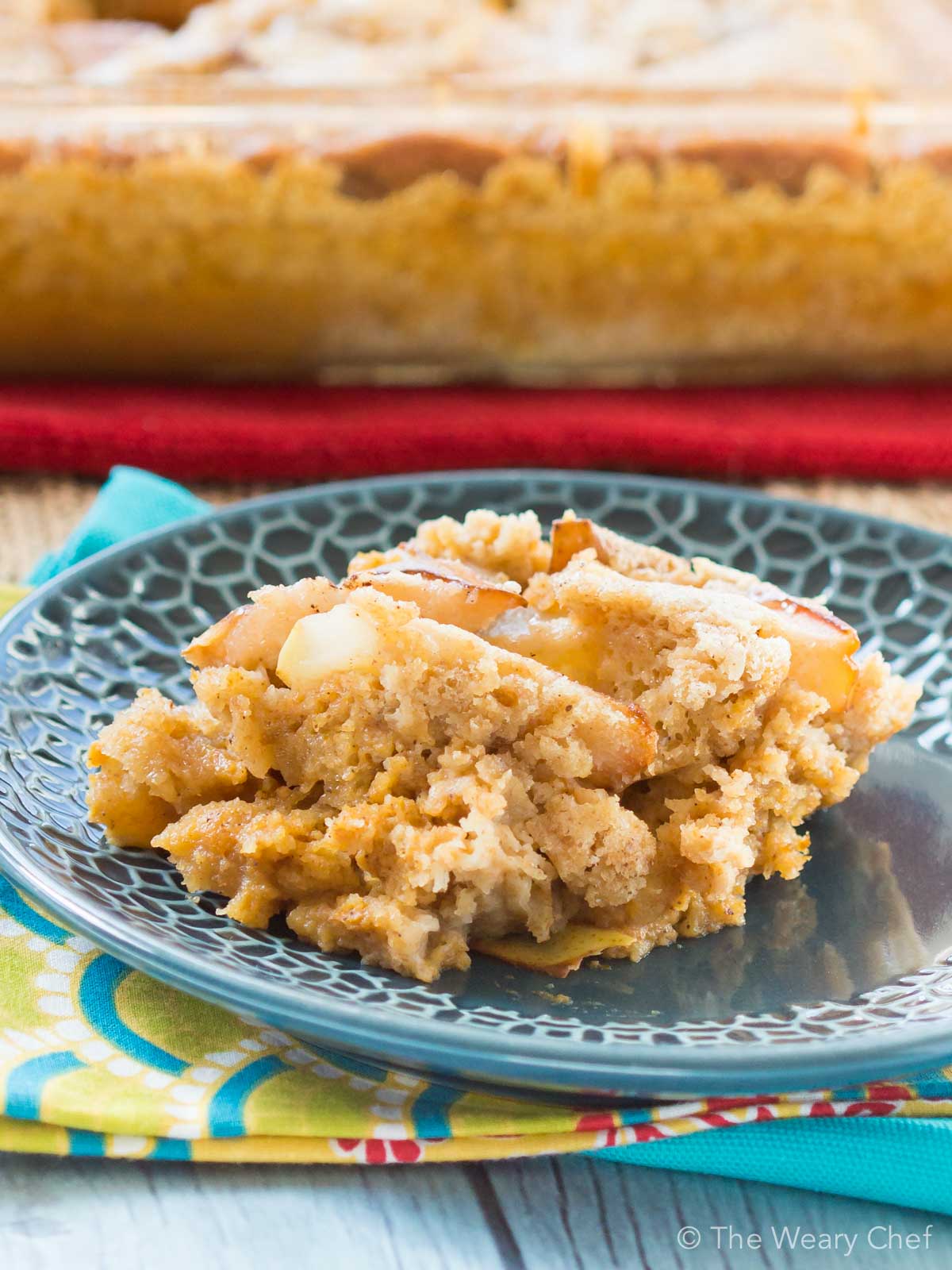 I might have eaten three portions of this on Monday. I'm not proud of it. I had to eat one piece to make sure it was good before taking the rest of the photos (because a small bite wouldn't have been a good enough taste test). Then I had to put ice cream on another piece for photos. We all know that you can't save warm cobbler with ice cream on top, so I ate that piece too. Then after dinner that night, I had another piece for dessert because, well, wouldn't you? I should go run a few blocks after just telling that story. Needless to say, I like this cobbler. A lot.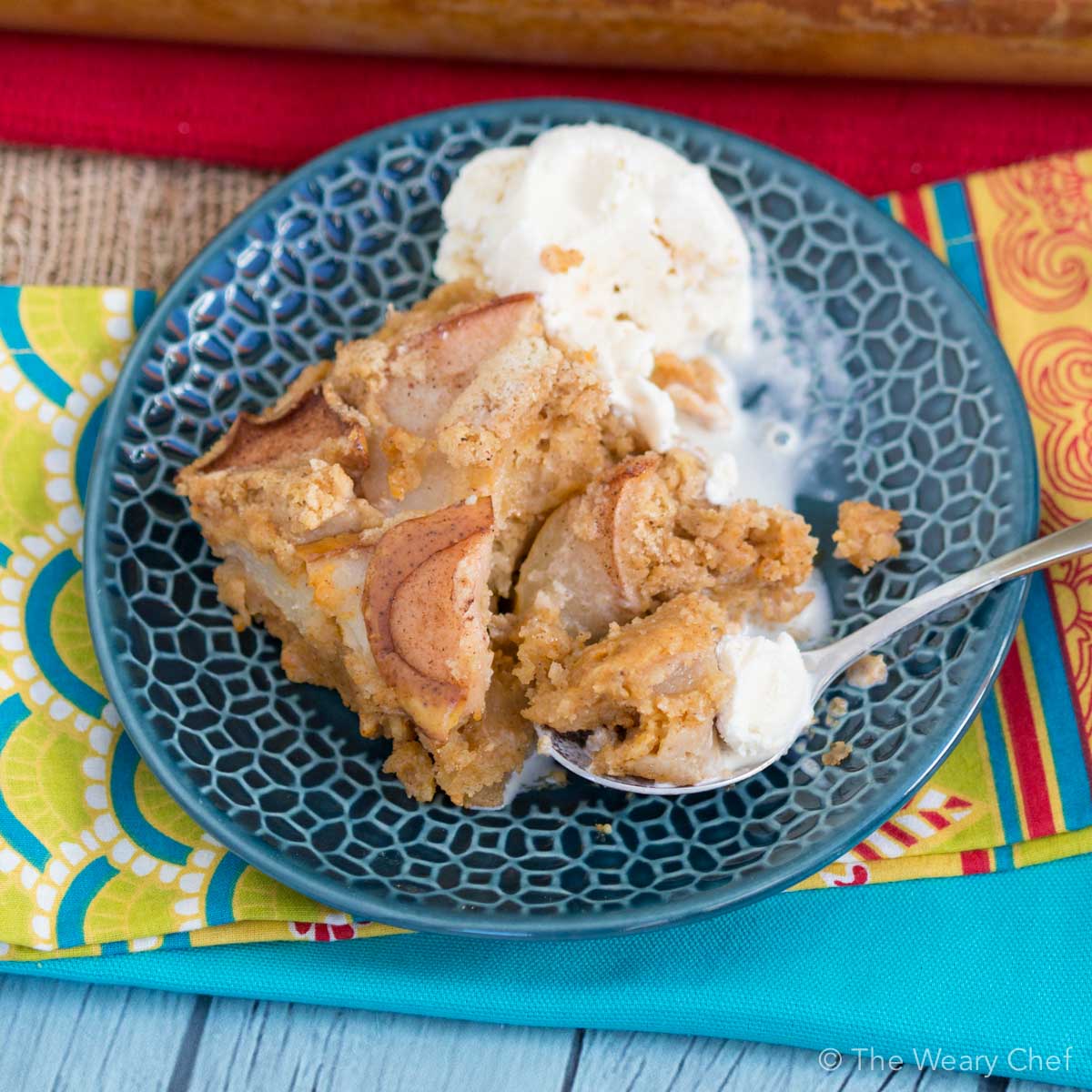 I can personally vouch that this decidedly Fall dessert works as a breakfast too (just maybe skip the ice cream). It's pretty easy to make, and the texture is so inviting. There's custardy pumpkin pie mixed with denser cobbler crust and juicy pears throughout. You really don't even need ice cream, but you won't regret adding a scoop of vanilla on top. Serve this after Thanksgiving dinner or at your next potluck, and let me know how it goes!
Print
Pumpkin Pear Cobbler
Never choose between pumpkin pie and cobbler again. Make this instead!
Total Time:

1 hour 30 minutes

Yield:

1

2

1

x
Instructions
Preheat oven to 350 degrees F. Cut butter into four pieces, place in 9 x 13″ baking dish, and place pan in hot oven to melt.

Meanwhile, whisk together flour, sugars, baking powder, and salt. Whisk in milk and vanilla until smooth. Carefully remove pan with melted butter from oven and place on stovetop. Pour flour mixture over the hot butter, and leave out on the stove while you do the next step.

In the same bowl, whisk together pumpkin, evaporated milk, remaining 1/2 cup sugar, egg, cinnamon, ginger, cloves, and salt. Pour pumpkin mixture evenly over flour mixture. You don't need to stir it in, but do pour it all around the pan and not in just one spot.

Arrange the pear slices over the cobbler mixture, and sprinkle with cinnamon sugar if desired. Carefully (remember it's hot!) return pan to the oven, and bake approximately 75 minutes or until top is golden brown. A toothpick inserted in the center should come out mostly clean when done.

Serve warm or cool on countertop and store in refrigerator until ready to serve.
Author:

Prep Time:

15

Cook Time:

75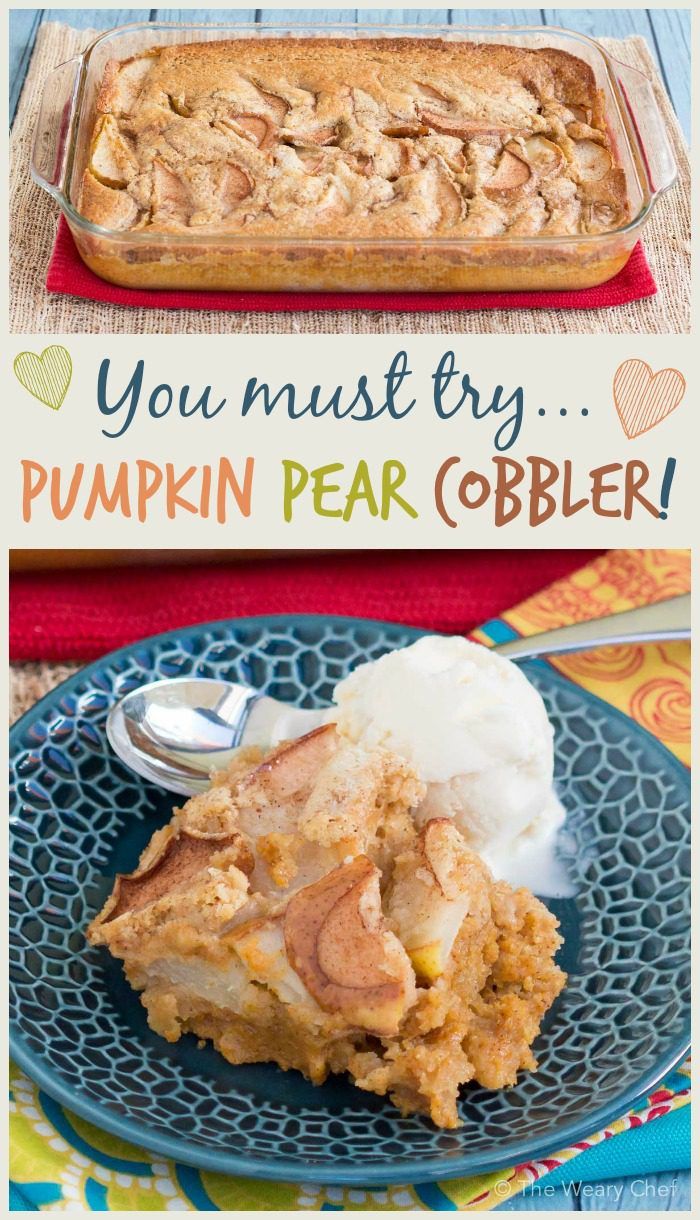 Here are some other holiday-worthy dessert recipes!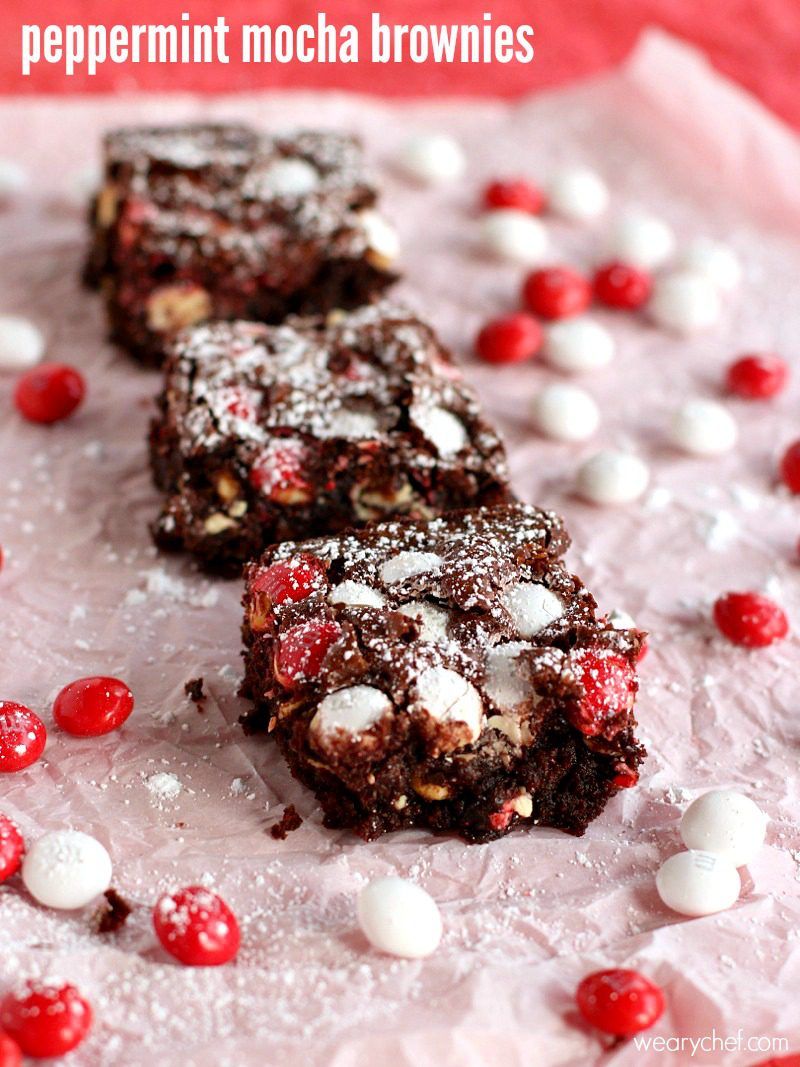 Don't miss more great potluck dessert recipes from our dearly departed Joan of Chocolate, Chocolate, and More!
Pumpkin Pie Crunch
Chocolate Mayonnaise Cake
Eggnog Pound Cake