This is a sponsored conversation written by me on behalf of Beesponsible® and Bee Harmony Honey. The opinions and text are my own. Looking for an easy appetizer to serve at your next party? This Whipped Honey Goat Cheese Spread is IT! All you need is tangy chevre, rich cream cheese, and sweet raw honey.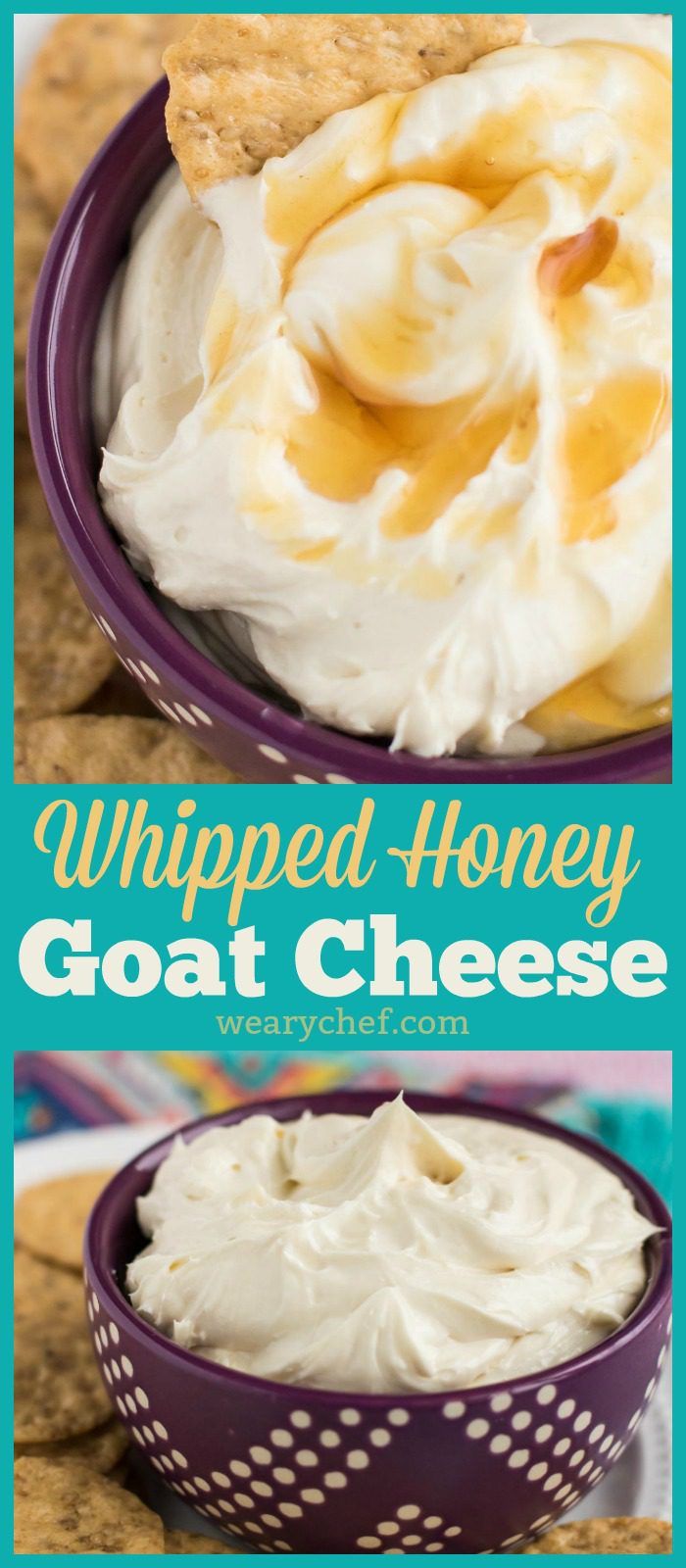 Hello there! I'm so happy to share this quick and easy recipe with you today. I think it could become your go-to quick dish to whip up and impress your guests!
Whether you have a stand mixer, hand mixer, or food processor, you can easily make this honey chevre recipe in just a couple minutes. I chose to use my stand mixer because it's always at the ready on my counter, and I think it's the easiest option to clean. Basically you just need to combine the honey and cheeses until they are smooth, and whip in some air to get that light, fluffy texture.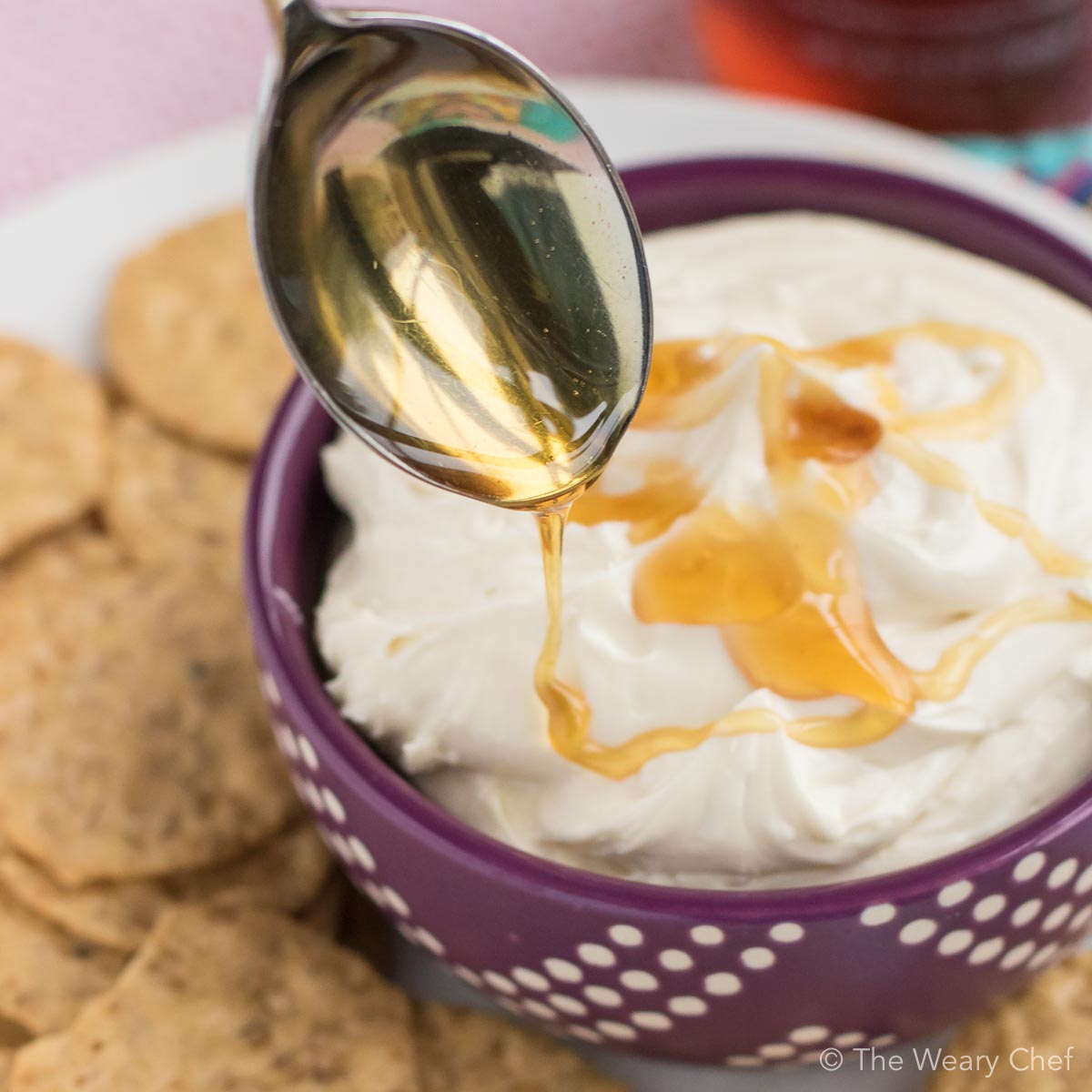 When honey is playing a starring role in your recipe, you want to use the good stuff. It doesn't get much better than Bee Harmony raw honey. It tastes incredible, and you can feel good knowing that it's made the way nature intended.
These bees draw nectar from wildflower blossoms across superior forage lands, and they are tended by trusted beekeepers using environmentally responsible practices. Did you know that nearly 1/3 of the food we eat comes from insect pollinated sources, and bees are responsible for 80% of that pollination. Unfortunately, bees are disappearing because of habitat loss, pesticides, and environmental changes.
I watched a documentary a while back about just how significant and scary the threat is to our food supply. Bees are WAY more important to our livelihood than I ever realized, so it's important for all of us to be educated about this important issue.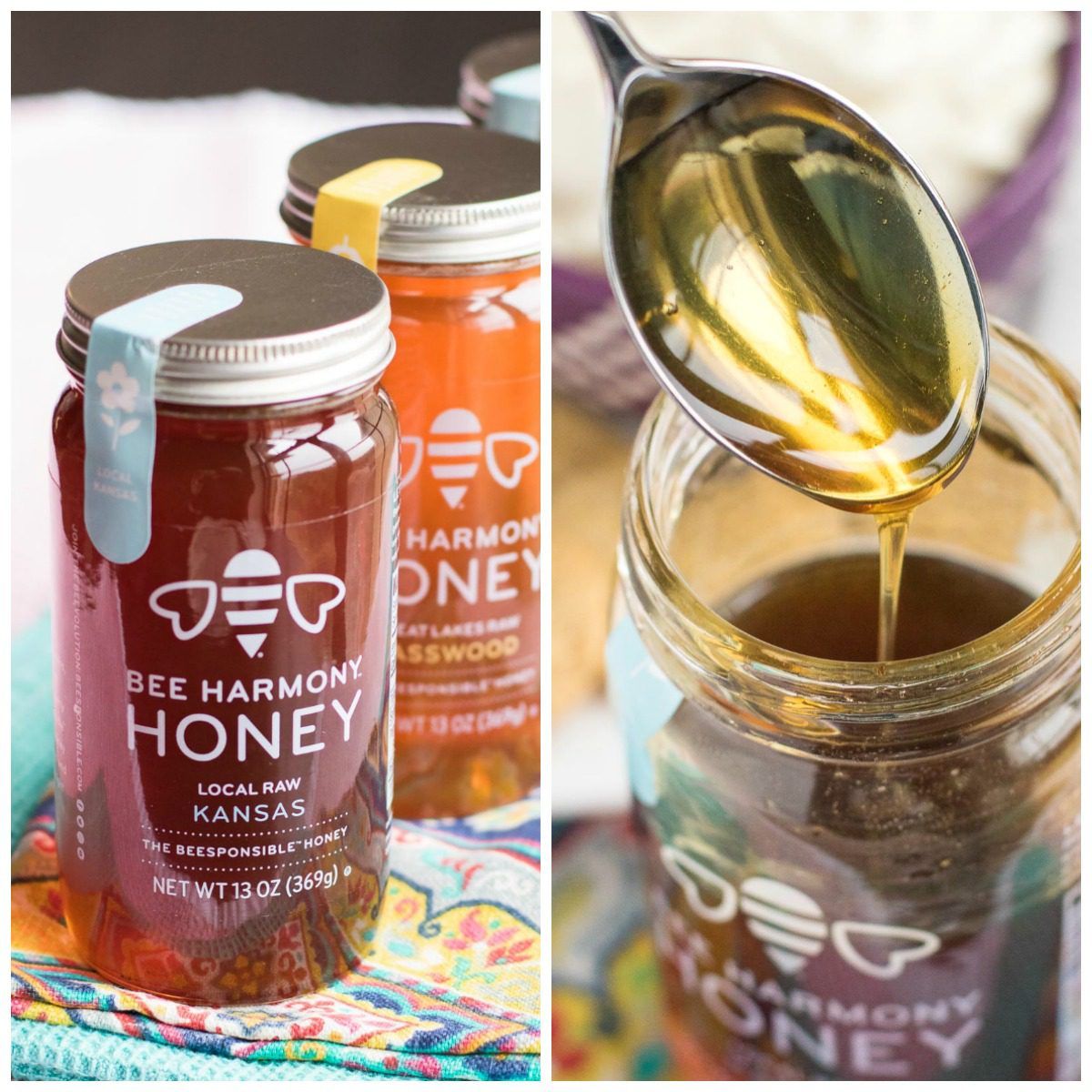 Bee Harmony Honey is available in several regional varieties. For example, if you live in Florida you'll love the Local Raw Florida variety. Or if you live in the Great Lakes region, you may want to try the Regional Raw Great Lakes honey. Details on the various regions and types of honey can be found on the Beesponsible® website. Honey makes a creative and appreciated gift, and you can order your favorite variety from the website too!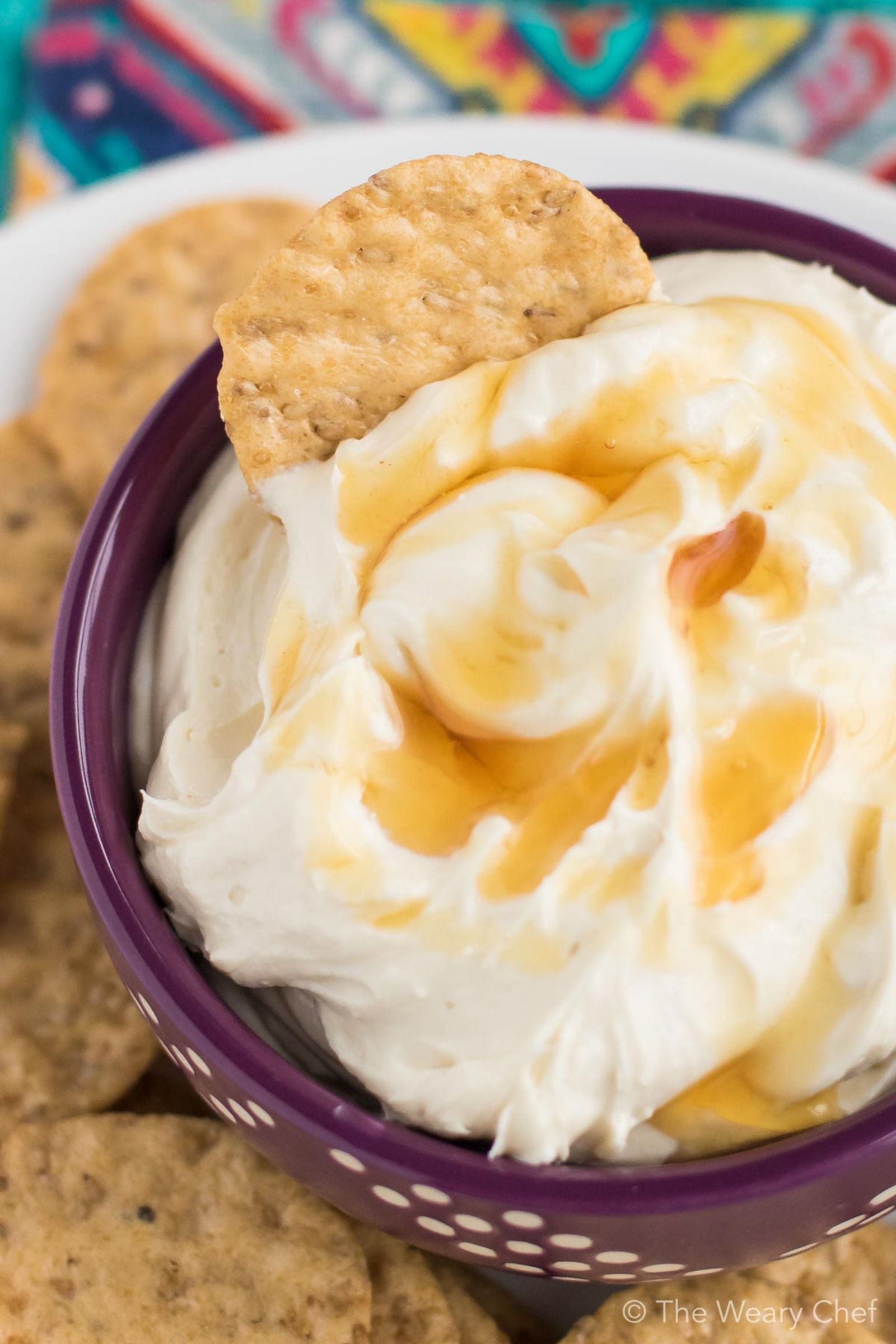 I hope you enjoy this honey goat cheese spread this holiday season (or any time really). Get creative and add slivered almonds, glazed walnuts, or dried fruit if you'd like to change it up. I love the fluffy, smooth texture of the honey goat cheese on its own, but it's definitely a blank canvas for other add ins. This whipped goat cheese is tasty on crackers, but it's also perfect for bagels or apple slices. However you serve it, you can't go wrong!
Print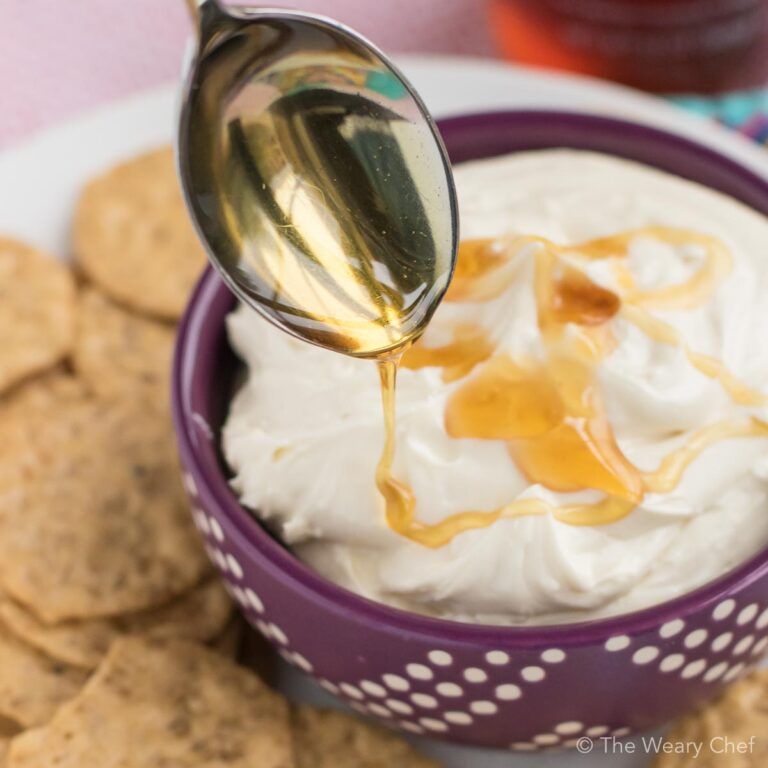 Honey Goat Cheese Spread or Dip
Total Time:

1 hour 5 minutes

Yield:

1

2

1

x
Instructions
Allow cheeses to soften at room temperature for about an hour.

Mix all ingredients together with a stand mixer or a hand mixer on medium-high speed for about two minutes until fluffy.
Transfer whipped cheese to a serving bowl, and drizzle with a little extra honey if desired. Serve with crackers or apple slices for dipping.
Notes
Store uneaten spread in the refrigerator. Cheese will be soft enough for dipping when served immediately, and it is good for spreading after it has been refrigerated.
Prep Time:

5

Cook Time:

60

Category:

Appetizers and Snacks

Cuisine:

American