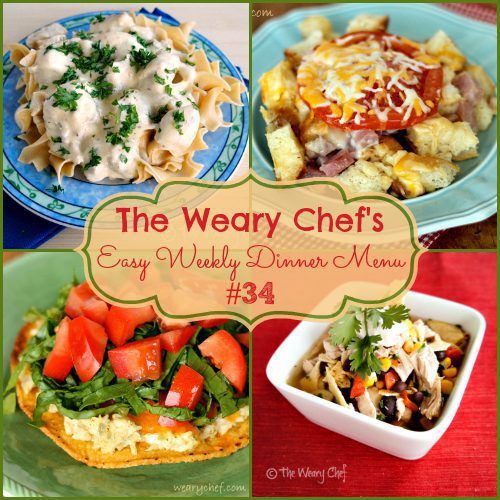 Hello there! I hope you have had a stupendous week full of tasty dinners, but now it's time to think about what you will eat next week. Last Saturday, I may have gotten a little too big for my britches with my menu full of fancy dishes. I'm already too big for my literal britches, so I don't need my blog's pants getting too tight too.
This week, I'm bringing you some completely casual, family-friendly dinner recipes. Two of them are fun takes on sandwiches that I especially hope you will try. Please leave a comment to let me know which recipe is your favorite (or least favorite). I love to hear from you!
Don't miss out on any recipes, photos, or funny tidbits!
Follow me on: Twitter, Facebook, Pinterest, Google+ or Bloglovin!
You can subscribe to posts by email too!

Now, let's get to your easy weekly dinner menu!