Enjoy this sweeter version of the classic Rusty Nail cocktail.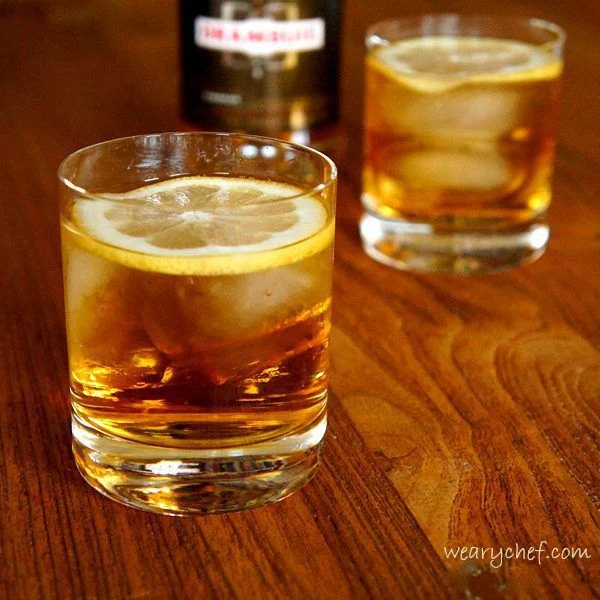 My husband and I have long joked about the Rusty Nail Cocktail. When we have the opportunity to order a cocktail and I say I don't know what to get, he dares me to get a Rusty Nail. I always thought of this as a drink for tough old men with leathery skin who start sentences with, "Back in my day…" All I knew of this classic cocktail is that it was Scotch based, which is not typically my favorite spirit (because I'm too much of a wimp for it).
On my recent trip to the mega liquor store, I happened upon a bottle of Drambuie and remembered that it is a key ingredient in the Rusty Nail. On a whim, I decided to buy it and finally find out what this drink is all about.
The classic recipe is around three parts scotch to one part Drambuie, but I thought that would be too strong for me. Since Drambuie is scotch blended with honey and spices, I decided to change the proportions to make a sweeter cocktail.
Friends, on first sip of this drink, I was in love. Seriously, this is now one of my very favorite cocktails. It's pretty to look at and easy to make too, so it's just about perfect.  I strongly recommend this one!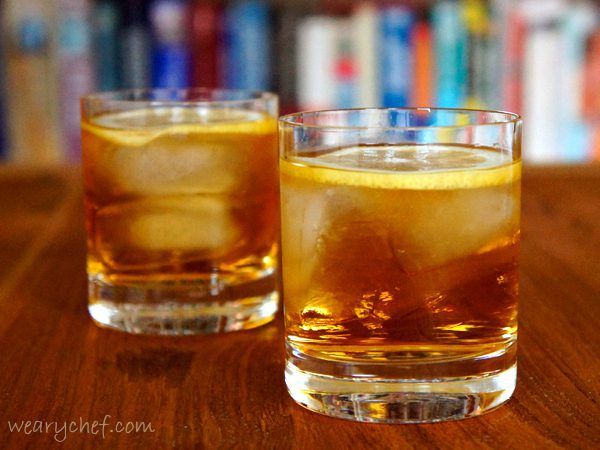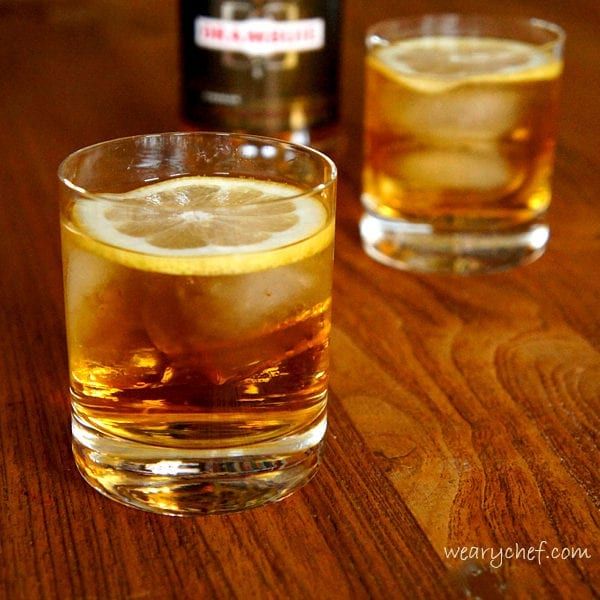 | | |
| --- | --- |
| | |
Fill small rocks glass with ice.

Pour Scotch and Drambuie over ice. Float lemon slice on top. Cheers!
Want more cocktails? Me too! Let's toast with these: