This classic black eyed pea recipe is made easy with your crockpot. You'll love Slow Cooker Hoppin John for a quick and easy Southern dinner.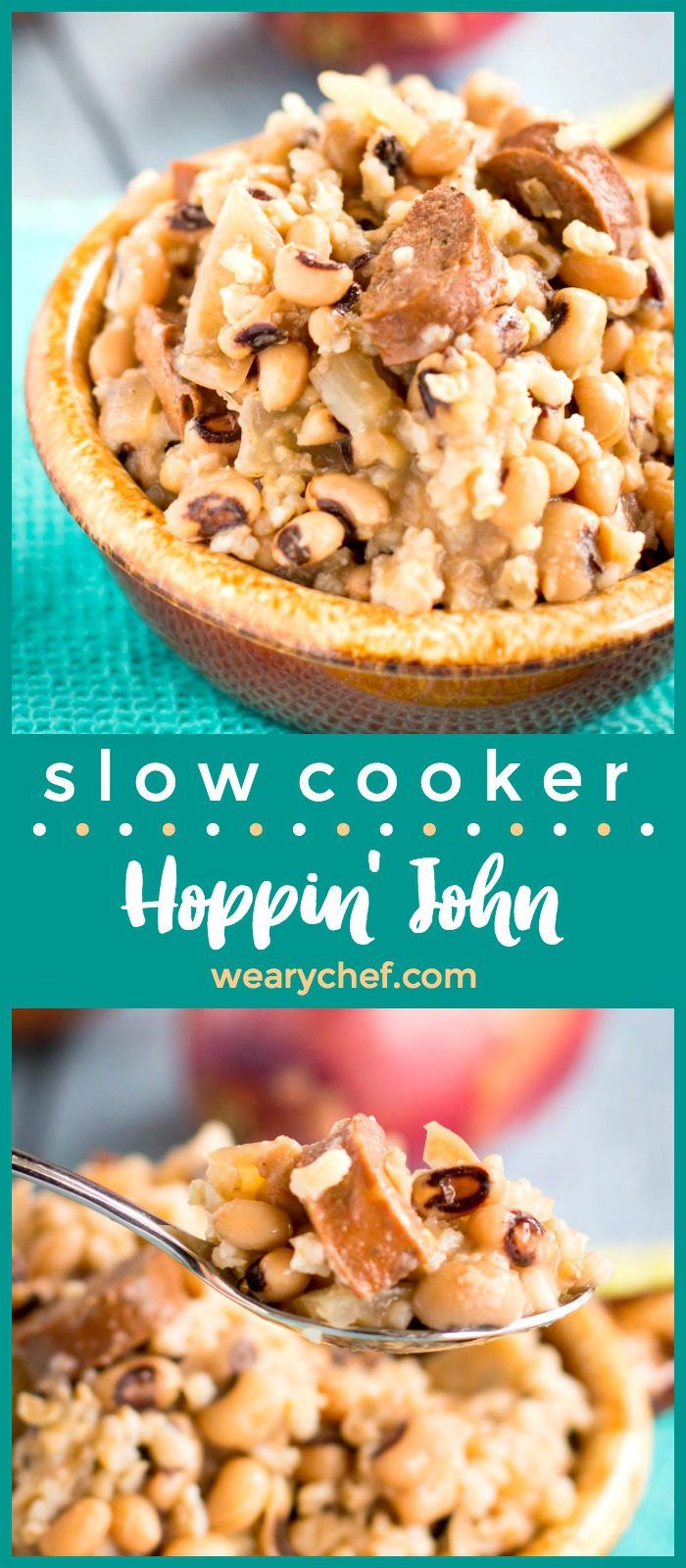 It literally took me over a year to make this recipe for you, which is ridiculous because it's so simple. I've had a bag of dried black eyed peas in my pantry for months but could never remember to soak them the night before when I was in the mood to make hoppin' john. I finally remembered to soak my beans to make this dish last week, and it was a BIG hit. (If you have trouble remembering to soak beans too, you might be interested in these no-soak bean recipes!)
My husband doesn't usually ask for repeat recipes because he knows I'm always trying new things. He ate these black eyed peas with rice three nights in a row and asked me each time if it could be added to the regular rotation. That's a rave review for him! Turns out, we had a repeat of this meal sooner than he expected because I never got around to taking photos the first time around! He was happy to hear that it was on the menu again, and fortunately this time I did snap some pictures before before he we gobbled it all up.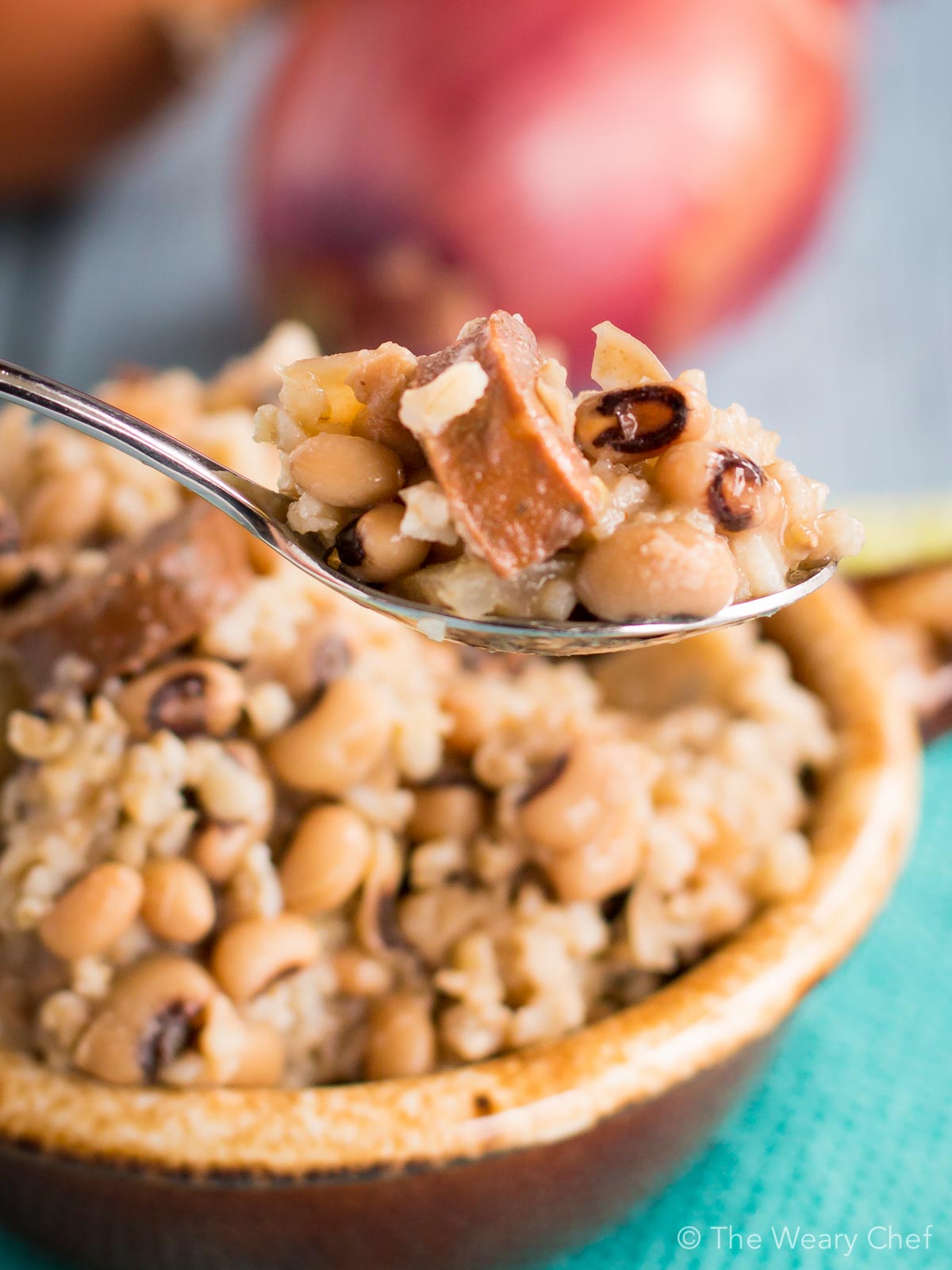 This dinner is so fab because it takes about five minutes to throw into the slow cooker and tastes really good. What more can you ask for? If you wanted to add a vegetable to this, you could add chopped greens with the rice. Black eyed peas and greens are classic New Year's Day food in the South, so you could cover all your bases in one pot. Don't save this one only January though. It's a great easy, healthy meal for any time of year!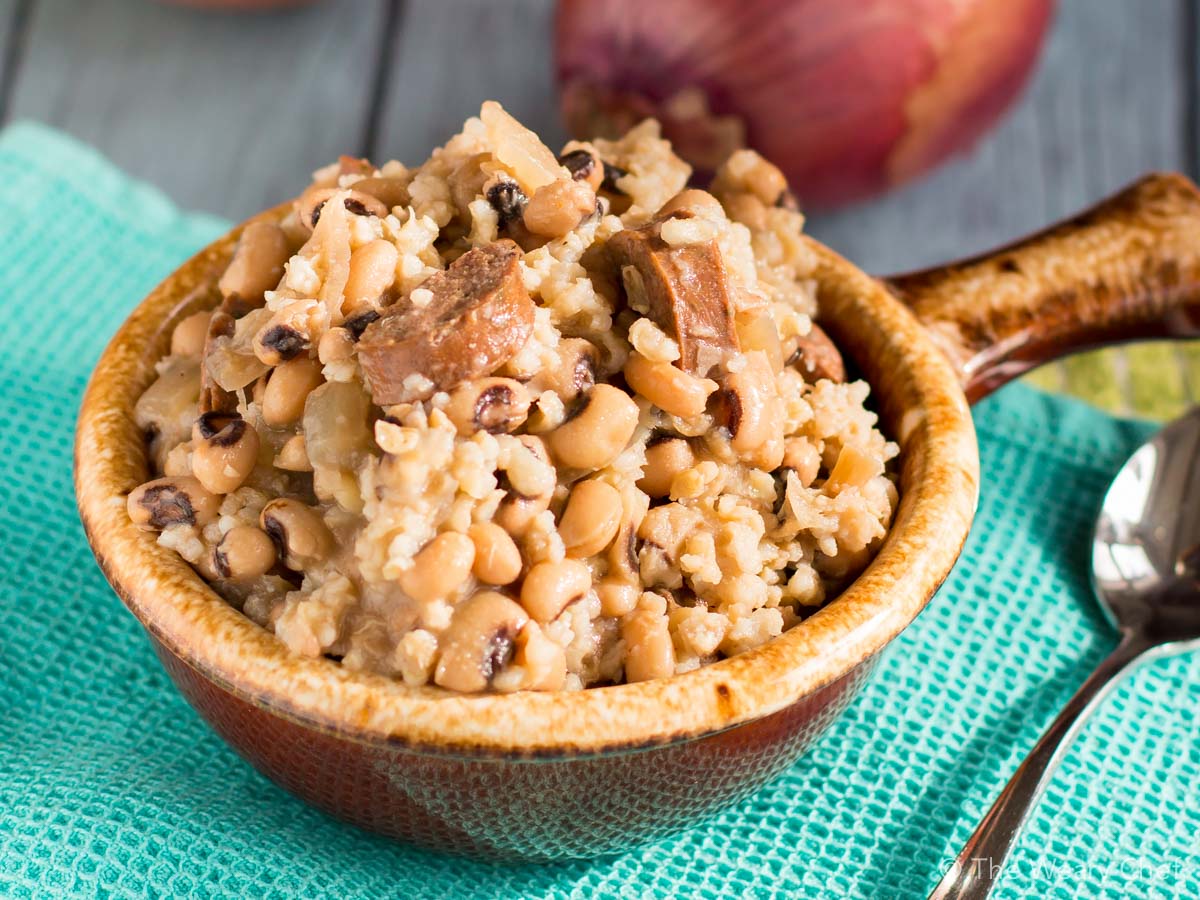 | | |
| --- | --- |
| | |
Place dry beans in a bowl and cover with water. Soak overnight, then drain and rinse.

Place soaked peas in the slow cooker. Add sausage, onion, garlic, salt, and pepper. Pour broth over the peas, and then enough water to cover the contents (about two cups). Stir everything together, cover, and cook on low for 8-10 hours.

A half hour before serving, stir in instant rice and turn heat to warm (if possible on your slow cooker). Add salt and pepper to taste, then serve.
Want more beans and rice? I'm a big fan too. Here are some more recipes you'll enjoy!