Grilled pork with strawberry salsa is a summer recipe that will knock your socks off, and you won't believe how quickly it comes together! Thanks so much to Smithfield for sponsoring this recipe.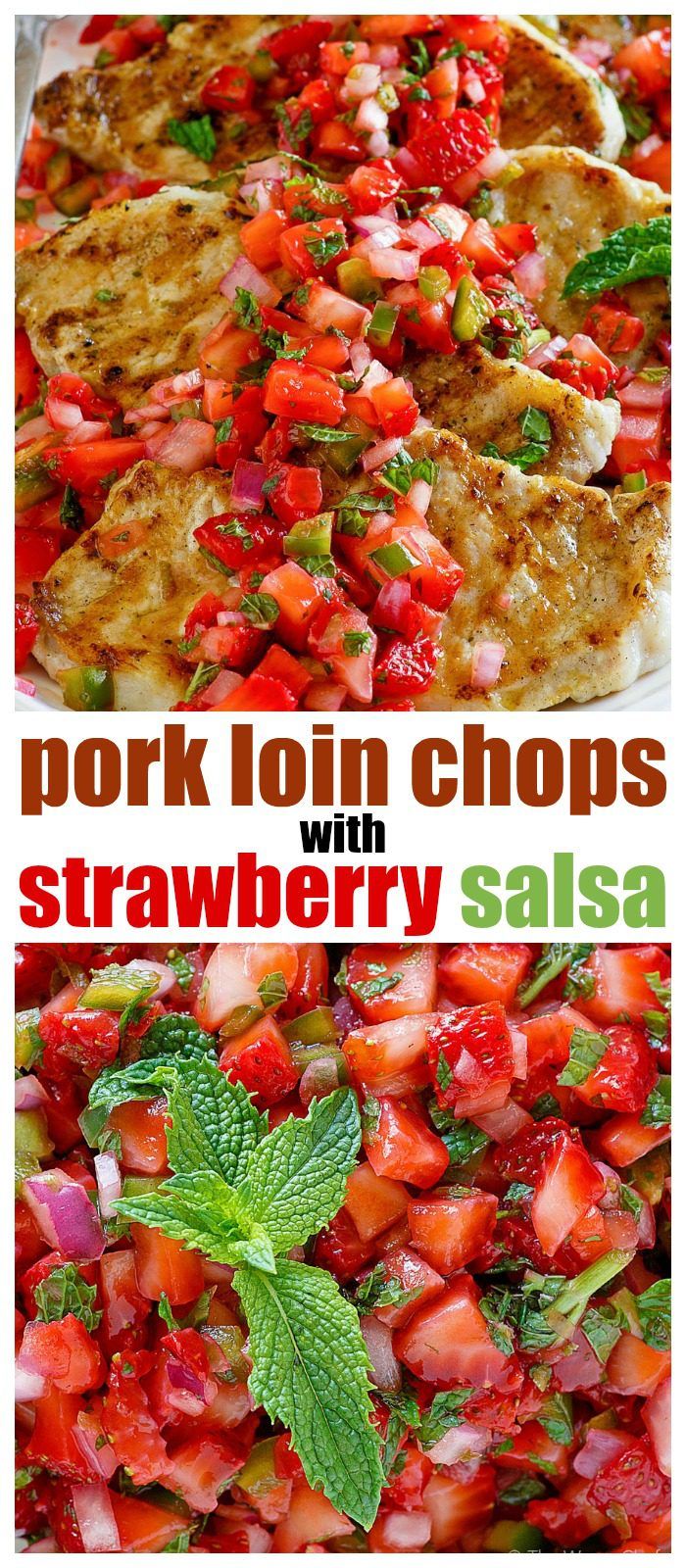 Isn't that dish so colorful and inviting? It all starts with a Smithfield Slow Smoked Mesquite Marinated Fresh Pork Loin Filet. You know I love me some Smithfield marinated pork because it's always so tender and flavorful. Since it's already seasoned, it makes recipes so much easier with less prep time! I also love that it's all natural with no artificial ingredients, so I feel good feeding it to my family.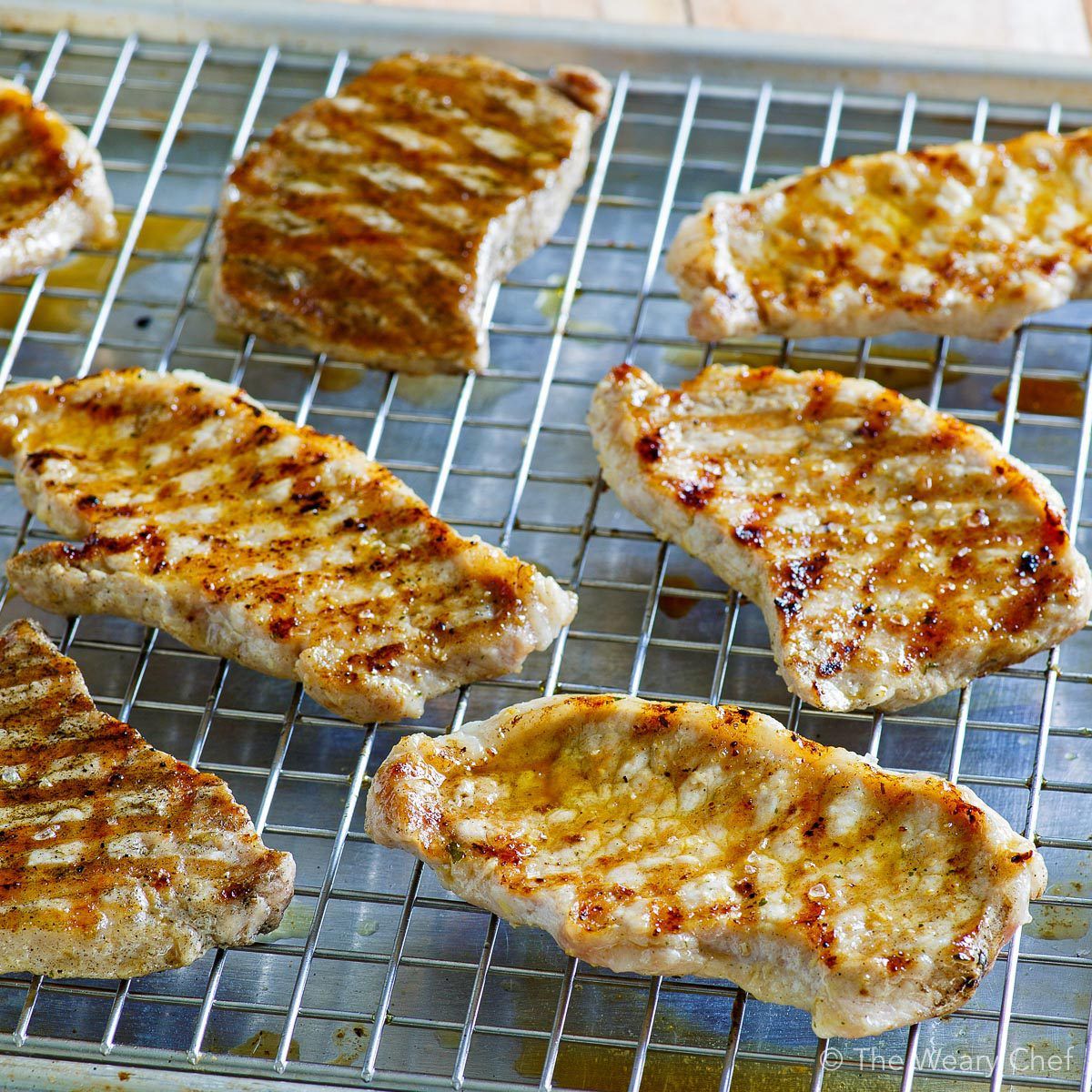 This pork with strawberry salsa only requires chopping the ingredients for the salsa, mixing those up and setting them aside. Next, slice your pork loin into thick medallions like chops. Grill them for a few minutes per side, and serve them up with this gorgeous salsa and a few tortilla chips on the side.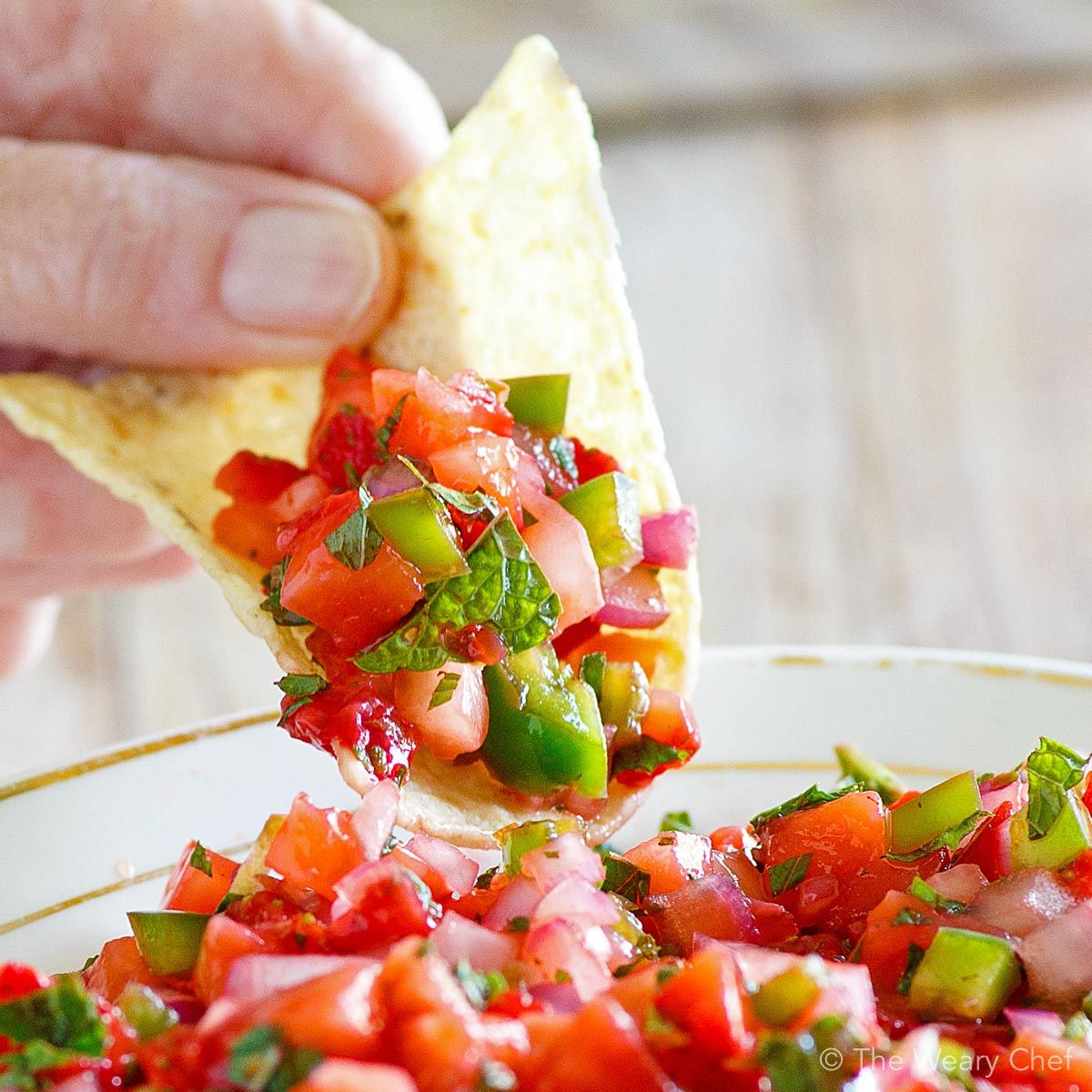 This recipe is especially perfect for summer months. Now is the time to get ripe, sweet, affordable strawberries. Also, the pork cooks very quickly, which is a huge plus when it's 100 degrees outside! I love cooking out when the weather is warm, but I don't want to stand in front of a hot grill for every long when it's this hot out! No worries there because these pork loin chops cook up in a flash.
Who's the grill master in your circle of family and friends? Is it your spouse, parent, or another grill fanatic? Smithfield wants to celebrate grilling heroes and inspire everyone to get grilling all summer long with their "Hero of the Grill" contest. Submit your nominee and give your grilling hero a chance to win $5,000. Plus, the first 10,000 nominees will have the chance to have their name featured on Aric Almirola's #10 Ford at the Richmond race this September! For more information, recipe inspiration, and full contest details, visit SmithfieldGetGrilling.com.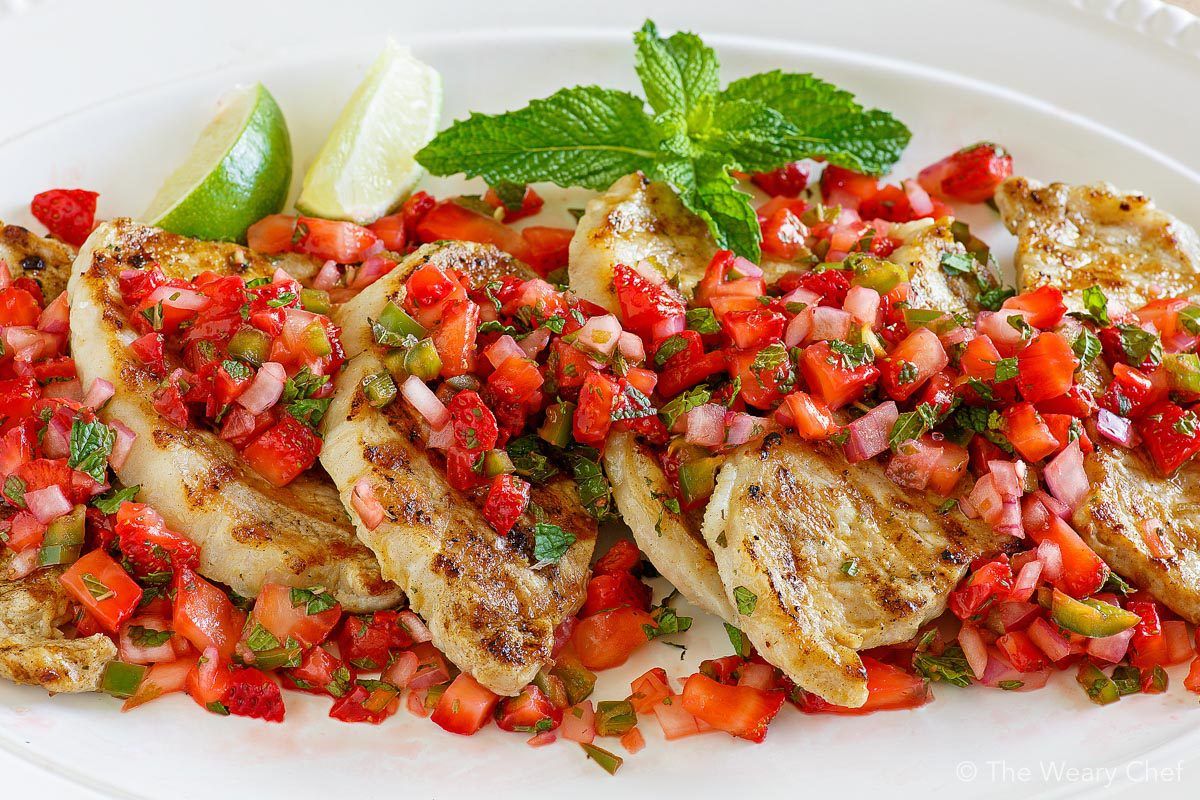 Slow-marinated and perfectly seasoned, Smithfield Marinated Fresh Pork is available in an assortment of mouthwatering flavors and a wide variety of fresh cuts, including pork roasts, loin filets, chops, ribs, sirloins, and tenderloins. All the boneless cuts can be sliced or cubed for even faster cooking!
Print
Grilled Pork Loin Chops with Fresh Strawberry Salsa
3

cups

fresh strawberries diced

1/2

red onion finely chopped

1

jalapeño finely chopped (seeded if you prefer less heat)

1/4

cup

chopped fresh mint
juice of

2

limes
pinch kosher salt
Smithfield Slow Smoked Mesquite Marinated Fresh Pork Loin Filet sliced into 1-1/2″ thick medallions
Instructions
Stir all salsa ingredients together (everything but the pork). Allow to rest at least a half hour before serving to allow the flavors to develop. Adjust salt and lime to taste.
Preheat grill to medium-high heat. Grill sliced pork medallions for 3-5 minutes per side until cooked through. (Cooking time will vary depending on how hot your grill is. Internal temperature should reach at least 145 degrees F.)
Remove cooked pork to a plate and allow to rest for a few minutes. Serve topped with strawberry salsa.
Thanks again to Smithfield for sponsoring this recipe! Looking for more grilling recipes with marinated fresh pork? Try these!