These flavorful baked corn tortilla chips are crunchy, low in fat, and flavorful. You'll love them with guacamole, salsa, or queso!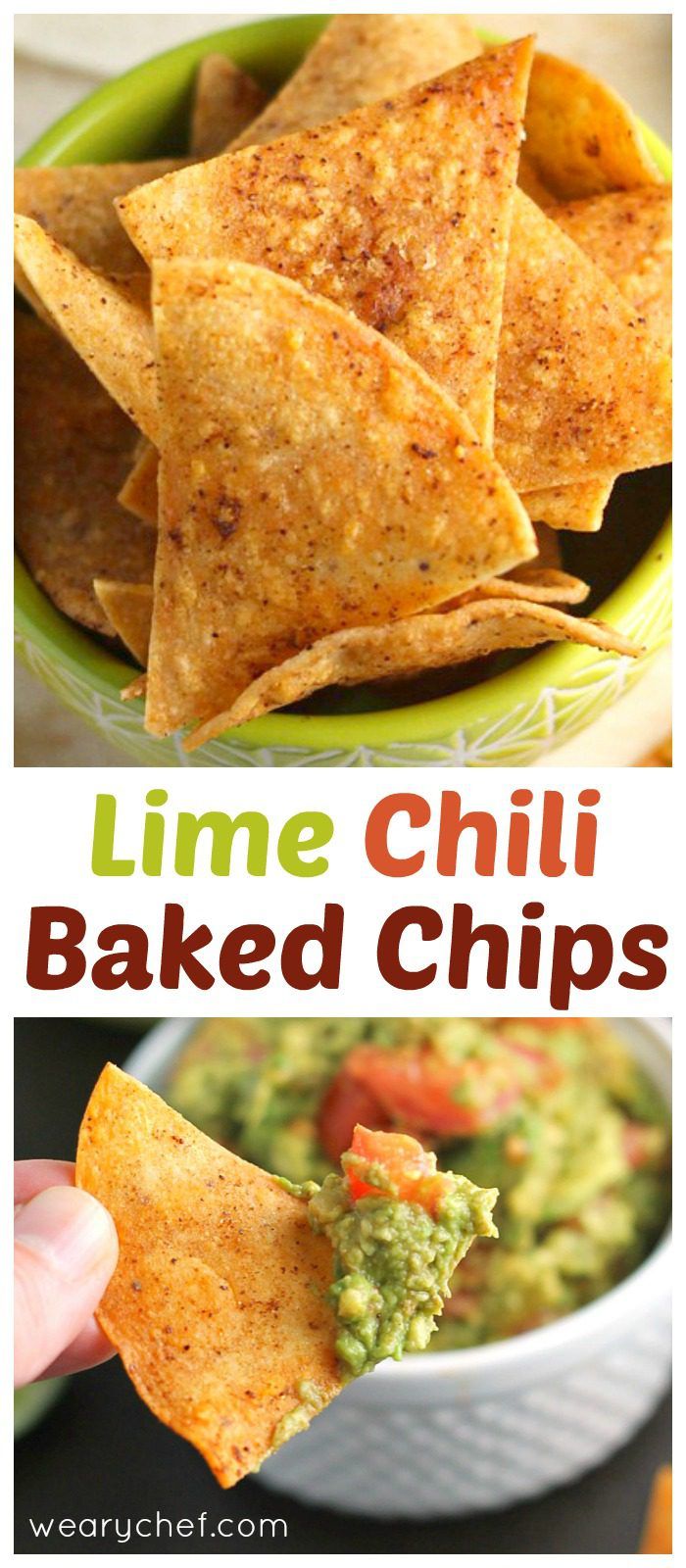 The other day I was at the grocery store, and I saw that limes (and I'm talking about tiny limes) cost $0.79 each. US dollars, people. It felt very wrong to pay $5 for six limes the size of brussels sprouts, but what can I say? It was margarita night.
A few days later, I took my boys to their annual checkups, and somehow the pediatrician brought up the cost of limes. As it turns out, there is some sort of drug cartel situation plus flooding in Mexico, combined with a drought in California, causing a lime shortage. After finding out about that, I felt grateful to have my tiny tart gems available.
Hopefully all will return to normal with the lime supply soon (or maybe my lime tree will eventually start actually producing fruit), but for now I'll try to use lime juice a little more sparingly.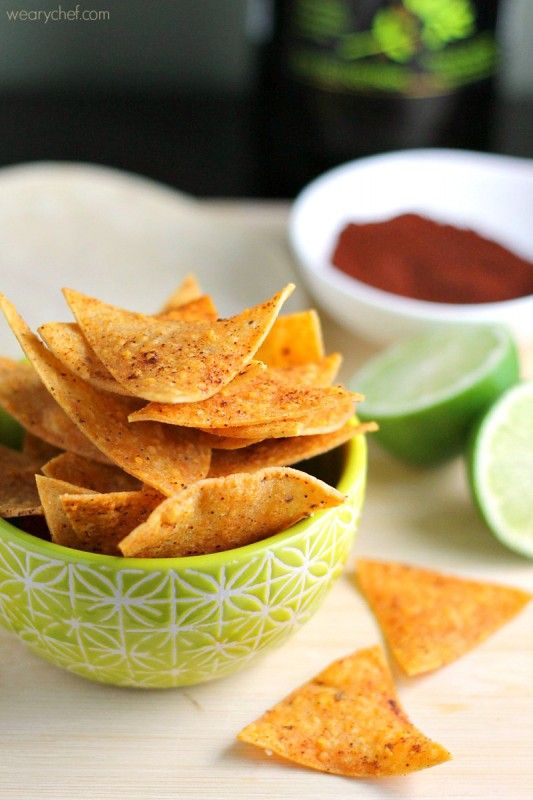 Fortunately, these baked tortilla chips only need about a tablespoon of lime juice, but that is plenty to add a pop of flavor in these crunchy, low-fat chips. This is a favorite recipe that I have planned to share with you for at least a year, but I never got around to it until now. I'm so happy to finally show you these sturdy, easy chips perfect for dipping. I hope you have a chance to try them yourself very soon!
You can find the tools called for in this recipe on Amazon. (I will earn a small commission if you make a purchase through these links. Thank you!
Silicone Baking Brush
Silicone Baking Mats
Baking Sheets
| | |
| --- | --- |
| | |
Preheat oven to 325 degrees F. Stir together olive oil, lime juice, chili powder, and garlic powder in a small bowl.

With a silicone basting brush (or the back of a spoon if you don't have a brush), spread a very thin layer of the oil mixture over both sides of each tortilla. You should only use enough oil just to lightly coat the surface.

Cut the tortillas into sixths (I cut them in stacks of about five), and arrange the tortilla triangle in a single layer on a baking sheet lined with a silicone mat or parchment paper.

Bake in preheated oven for 20-25 minutes. Chips are done when some of the edges are starting to curl and they don't easily bend. Watch your chips closely the last five minutes because they can quickly turn from perfect to overcooked.