This week's dinner menu is loaded with simple Southern dinners with a few other easy recipes thrown in for variety.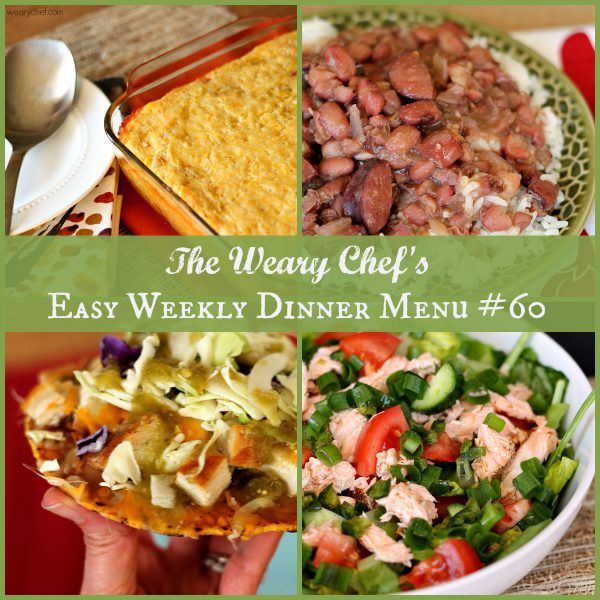 Good morning! How has your week been? After a rough adjustment to daylight savings time, we are now settled in to waking up by 6 am again. It was silly for me to think my boys would sleep until 7:00 on a regular basis! My week has been super busy with field trips, doctor's appointments, and speaking at the IZEA launch event yesterday. I'm hoping to catch up and maybe even relax a little this weekend!
I did find time to cook this week, including two new Southern recipes and another recipe revamp. Oh, and did you see my "Take It to the Hoop" Peanut Butter Pops earlier this week that are in the REESE'S® Baking Bracket? I would really appreciate it if you have time to vote for me in the competition, and you'll be entered to win $100 too! Now, let's get to your easy weekly dinner menu!