Find out how to make easy meatballs and gravy recipe in less than 30 minutes with only six ingredients! Very convenient, isn't it? This tasty recipe won't fail your expectations. It is very easy to make without compromising its flavor. Try it out! Your pals will certainly love it. It has been loved by many. Yours will do the same too. Pretty appetizing, isn't it?
Have I told you how much I love rice and gravy? I have. Like, 50 times? Well, let me just tell you one more time that I LOVE rice and gravy. It is one of the most satisfying foods I can think of, even more than macaroni and cheese! Well, who can resist this? For sure, you, who are reading this will adore this recipe!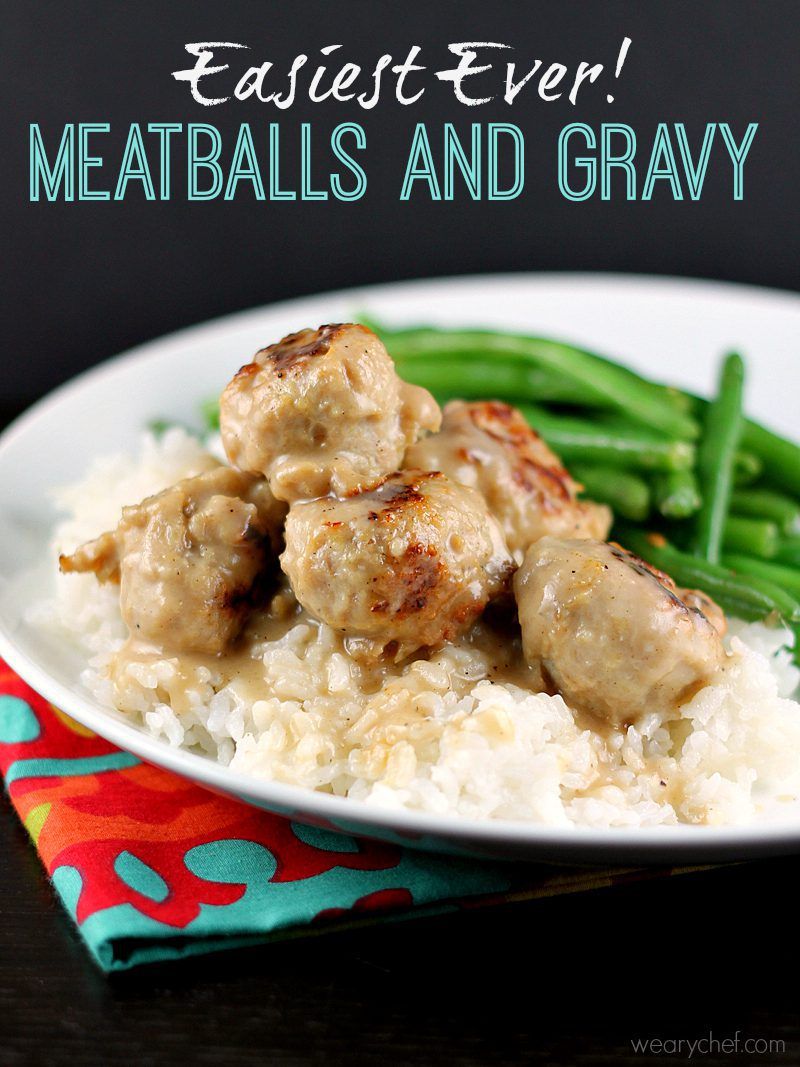 Tips and Tricks About this Recipe
Even better than rice and gravy are meatballs and gravy over that rice. You might have tried my baked meatballs with rice and gravy, which is delicious but takes a long time to cook. The secret to making this version so quick and easy is using ground sausage for the meatballs instead of seasoning your own meat.
You don't need bread crumbs or seasonings, or milk. Just grab a pound of sausage and a cookie scoop, and you are on your way to a fabulous dinner. These easy meatballs could also be used for spaghetti and meatballs instead, or go to town with a toothpick and these meatballs on their own as party food!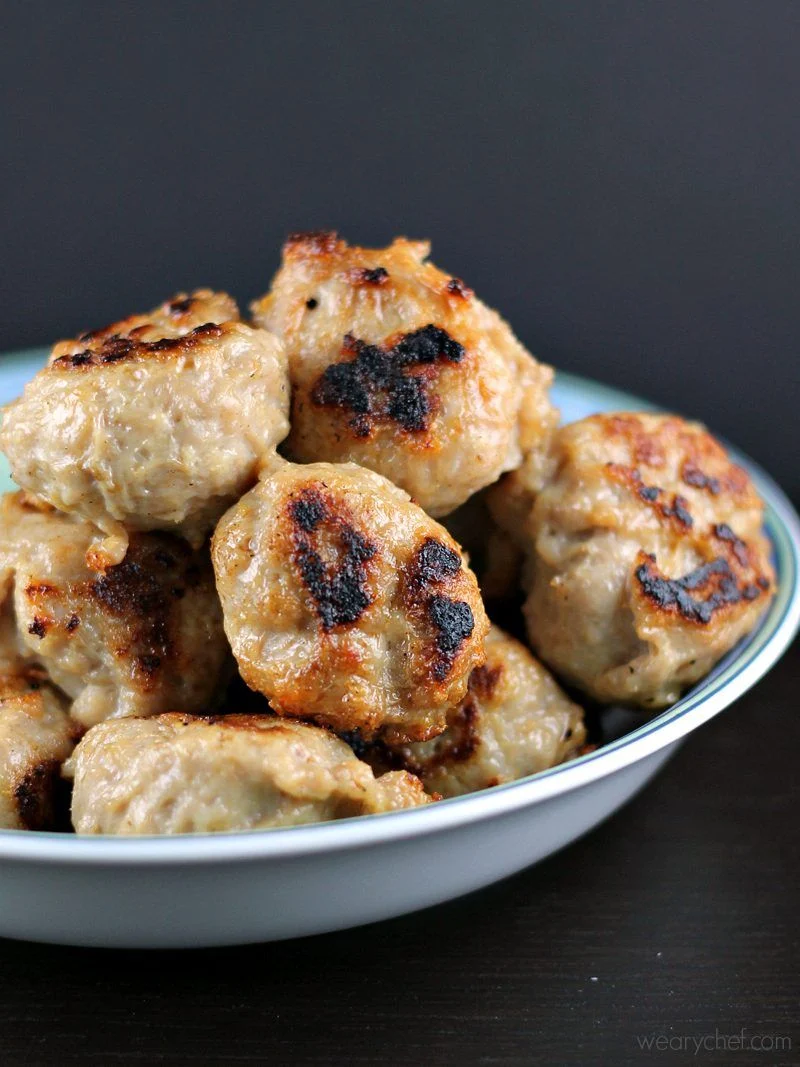 Assuming you don't eat all your meatballs before they make it to your dinner table, the gravy is really easy to put together. The color will vary depending on how many brown bits are left in the pan after cooking your sausage. Whether it's light or dark, it will taste amazing either way. Serve these for dinner, and watch your family smile!
How to Make Easy Meatballs and Gravy Over Rice? [VIDEO]
Meatballs and Gravy with Rice Recipe
Print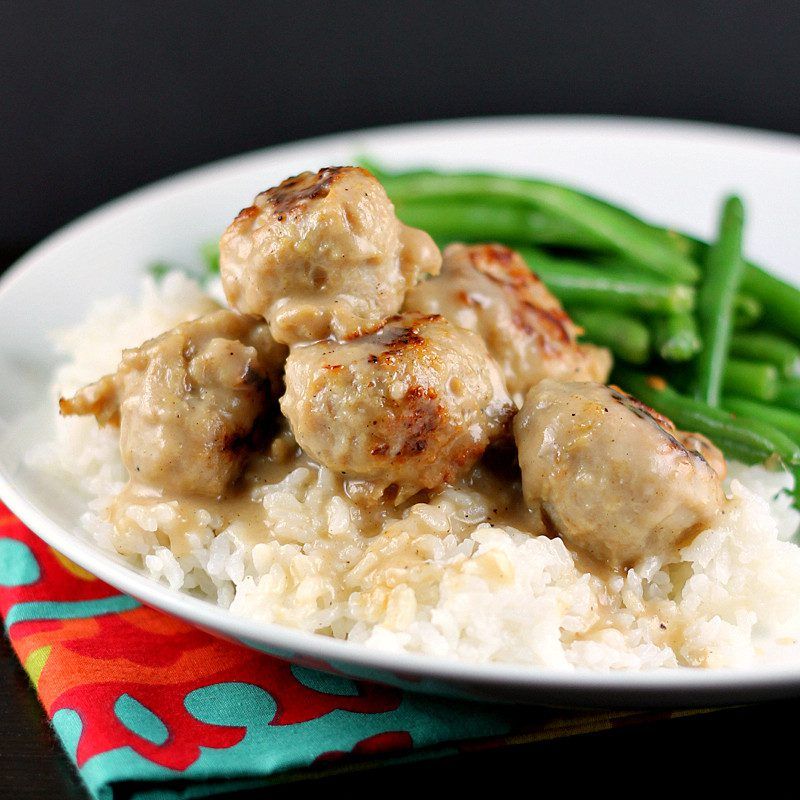 Meatballs and Gravy Over Rice Recipe
Ground sausage makes it easy to cook up meatballs and gravy over rice in under 30 minutes!
Total Time:

40 minutes

Yield:

4

1

x
Instructions
Place ground sausage in a bowl. Spray medium skillet with cooking spray and heat over medium-high heat.

Scoop sausage with a medium disher (or cookie scoop) directly into the hot skillet. (If you don't have a disher, form rounded tablespoons of meat into balls by hand.)

Cook meatballs about 5 minutes until brown on one side, then use tongs to flip. Cook an additional 5-7 minutes until cooked through. Transfer meatballs to a clean bowl.

Reduce heat to medium, and add flour and oil to the skillet, whisking together until smooth. Cook 2-3 minutes until flour mixture starts to brown, then very slowly add broth, about ¼ c. at a time, whisking constantly. Stir in milk, and bring gravy to a low boil.

Return meatballs to the gravy, and spoon gravy over the meat. Simmer for a few minutes before serving over cooked rice.
Author:

Prep Time:

20

Cook Time:

20

Category:

Main

Cuisine:

American
Here are more recipe with gravy you'll love: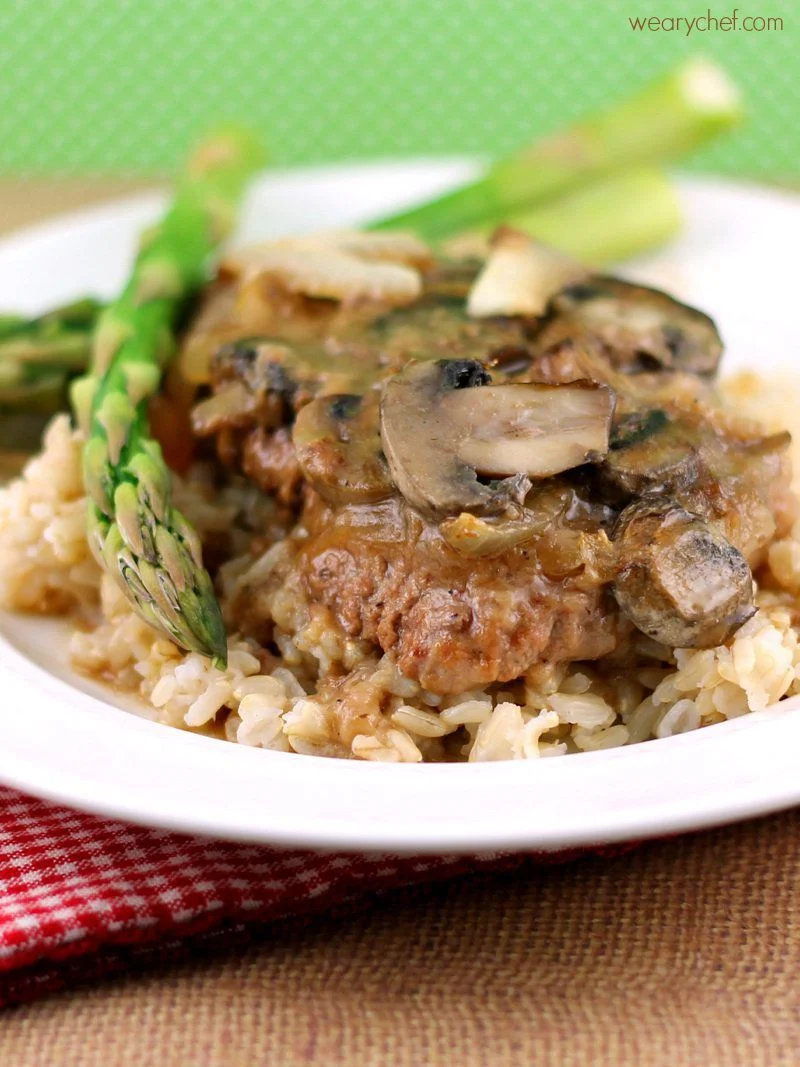 Try more of these appetizing recipes that you will surely love! Smokeless Indoor Grill Recipes, Instant Pot Recipes, & Rice Skillet Recipes.
[wpurp-searchable-recipe]Easiest Ever Meatballs and Gravy over Rice – Ground sausage makes it easy to cook up meatballs and gravy over rice in under 30 minutes! – Italian turkey sausage (sweet or hot, casings removed), olive or vegetable oil, flour, reduced-sodium chicken or beef broth, milk, rice (cooked), , Place ground sausage in a bowl. Spray medium skillet with cooking spray and heat over medium-high heat.; Scoop sausage with a medium disher (or cookie scoop) directly into the hot skillet. (If you don't have a disher, form rounded tablespoons of meat into balls by hand.); Cook meatballs about 5 minutes until brown on one side, then use tongs to flip. Cook an additional 5-7 minutes until cooked through. Transfer meatballs to a clean bowl.; Reduce heat to medium, and add flour and oil to the skillet, whisking together until smooth. Cook 2-3 minutes until flour mixture starts to brown, then very slowly add broth, about ¼ c. at a time, whisking constantly. Stir in milk, and bring gravy to a low boil.; Return meatballs to the gravy, and spoon gravy over the meat. Simmer for a few minutes before serving over cooked rice.; ; – – Main – Dinner – Poultry – Red Meat – Rice Bowls – 30 minute dinner – gravy – meatballs – sausage – – [/wpurp-searchable-recipe]