If you have an Instant Pot, you know how easy it is to whip up a delicious dinner in no time. This revolutionary kitchen gadget uniquely combines the capabilities of an electric pressure cooker, slow cooker, rice cooker, and yogurt maker into one nifty package.
You don't have to be an avid foodie to work with an Instant Pot; and Instant Pot recipes are beginner-friendly so home cooks of any skill level can enjoy a decadent, no-fuss meal straight from the comfort of their own home.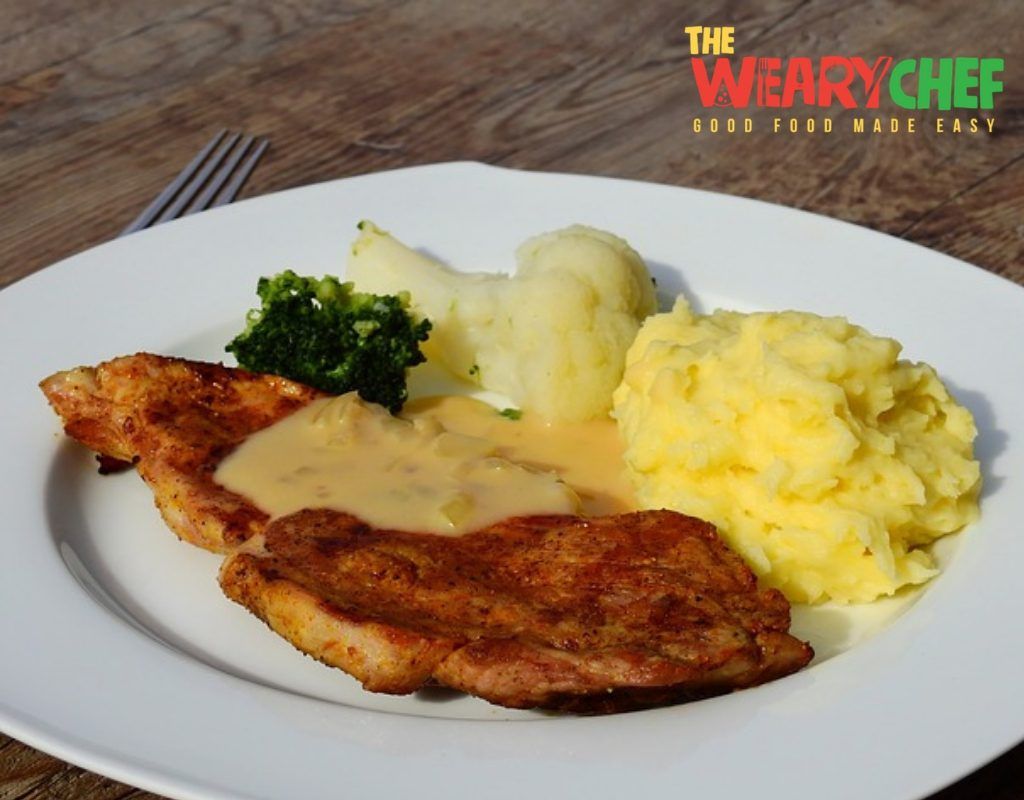 Keep reading to discover our top 5 favorite Instant Pot recipes and try one for your next weeknight dinner.
[amazon box="B01MFEBQH1,B06Y1YD5W7,B00FLYWNYQ " template="table"]
What Are Instant Pot Recipes?
Instant Pot recipes are fast, easy recipes that can be made quickly and efficiently in your Instant Pot. Slow-cooked and braised meats, such as barbecue pulled pork and pot roast are popular proteins that you can make in your Instant Pot. Mac and Cheese, rice of every variety, and even
Cheesecakes are also Instant Pot staples. The possibilities are endless, and this clever kitchen gadget will inspire you to let your culinary creativity shine with an abundance of delicious Instant Pot recipes.
Why Choose Instant Pot Recipes?
Cooking with an Instant Pot is a great way to save time in the kitchen. This revolutionary pressure cooker speeds up cooking time by up to 2-10 times, churning out delicious, home-cooked meals in a flash.
Juicy, succulent, braised meats can be prepared in no time at all, in fact, frozen chicken can be made in a mere 12 minutes using the Instant Pot! Not only does the Instant Pot save you valuable time, but it produces delicious meals that you'd be hard-pressed to replicate any other way.
There is so much flavor infused into the food you cook in the Instant Pot in such a short amount of time that it's a clear winner for fast, delicious weeknight dinners the whole family will enjoy.
Check out the list of our top 5 favorite Instant Pot recipes to see for yourself!
Instant Pot Recipes Ready in No Time
We've compiled a list of our 5 favorite Instant Pot recipes that you can make in 45 minutes or less, and included a little something for everyone's unique tastes and dietary preferences. Keep reading to discover your next weeknight meal or new favorite go-to recipe!
1. Mushroom Risotto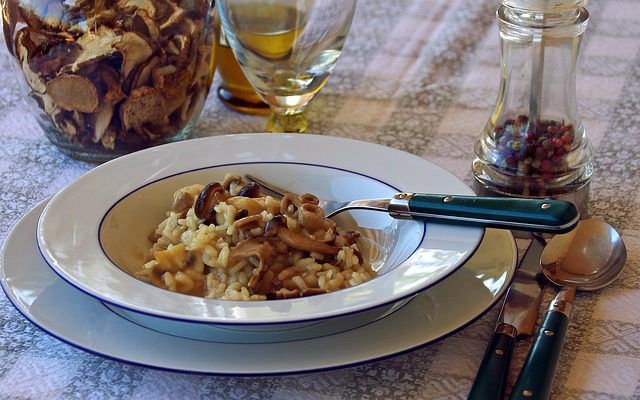 This is one of the best Instant Pot recipes to impress your guests with gourmet fare. Risotto is known for being a labor-intensive dish that requires you to carefully stir and watch it on the stove for up to an hour! This delicious dish is getting an Instant Pot makeover and is now as easy as turning on your Instant Pot.
Ingredients:
1/4 cup unsalted butter
Salt and black pepper to taste
1 sprig of fresh rosemary or 1 teaspoon of dried
3 cups diced mushrooms
1 cup diced onion
1/2 cup grated parmesan
1 1/2 cups Arborio rice
3/4 cup white wine
1-quart chicken stock
1/4 cup olive oil
How To Make this Instant Pot Recipe:
Begin with the saute function on your Instant Pot and add the butter, olive oil, and mushrooms and stir until softened, about 3 minutes. Then, stir in the onion and cook for 2 additional minutes. Finally, add your rosemary sprig and cook for one minute.
Stir in the rice and coat with the butter and olive oil mixture, then add in the white wine and simmer for 3 minutes. Pour in the chicken stock and simmer for about one minute, scraping the sides of the pot and stirring.
Close and lock the Instant Pot and select the high-pressure function, setting the timer for 6 minutes. Allow 10 minutes for pressure to build.
Remove the lid when the steam and pressure are released, then stir the risotto until creamy. Season with salt and pepper and stir in the parmesan cheese. Discard the rosemary sprig.
2. 5 Ingredient Mac and Cheese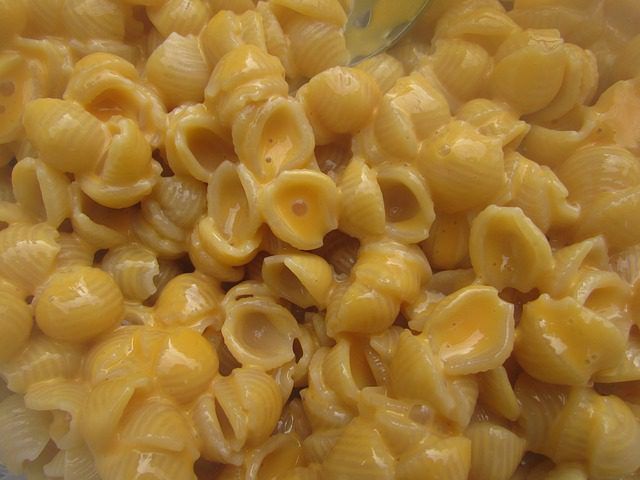 Who doesn't love Mac and Cheese? This is one of the fastest Instant Pot recipes you can make that requires minimal clean-up. Wow, your family and guests with this fast and delicious Mac and Cheese recipe.
Ingredients:
Kosher salt
1 pound elbow macaroni
One 12-ounce can evaporate milk
3 tablespoons unsalted butter
3 1/2 cups shredded Cheddar cheese
How To Make this Instant Pot Recipe:
Combine the macaroni, 1 tablespoon of salt, and 4 cups of water in your Instant Pot. Lock the lid and prepare to cook, set to pressure and cook on high for 4 minutes.
After this cooking cycle is complete, wait for the quick release cycle to complete and eliminate all steam.
Switch to the low saute setting and stir in the evaporated milk, butter, and 1/4 cup of water. Add the cheese a little at a time while constantly stirring until the cheese is completely melted.
[amazon box="B01MFEBQH1″]
3. Barbecue Pulled Pork Sandwiches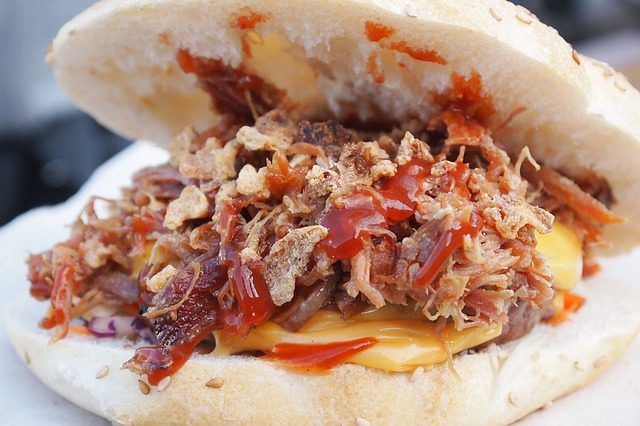 There is nothing more delicious than a juicy, barbecue sandwich, and this Instant Pot recipe is as fantastic as it is fast. Barbecue usually takes hours, even days for proper flavor development, but this recipe only takes about 1 hour with the Instant Pot.
Ingredients:
3 tablespoons light brown sugar
2 teaspoons hot paprika
1 teaspoon mustard powder
1/2 teaspoon ground cumin
Kosher salt and freshly ground pepper
One 4-pound boneless pork shoulder, trimmed of excess fat and cut into 6 pieces
2 teaspoons vegetable oil
1/2 cup apple cider vinegar, plus more to taste
3 tablespoons tomato paste
12 hamburger potato buns
1 cup barbecue sauce, for serving
4 cups coleslaw, for serving
How To Make this Instant Pot Recipe:
Combine 1 tablespoon of brown sugar, paprika, mustard powder, cumin, 2 teaspoons of salt, and 1/2 teaspoon of pepper. Rub this spice mixture all over the pork.
Turn the Instant Pot to a high saute setting and add in the oil and the spice-rubbed pork, cooking both sides for about 5 minutes or until browned. Transfer the pork to a plate and lower the Instant Pot setting to warm.
Whisk in 3/4 cup of water into the Instant Pot with the pork drippings. Then add your vinegar, tomato paste, and the remaining brown sugar with 2 cups of water. Add the pork back in and lock the lid. Set pressure to cook on high for 1 hour.
After the pressure cook cycle is complete, wait until the quick release cycle is complete then transfer the pork to a large bowl.
Switch to the normal saute setting and simmer the juices for about 15 minutes to reduce it by half. Ladle any fat that rises to the top and season with salt.
Shred the pork using two forks, then add 3 cups of the reduced cooking liquid to the pork and blend with the barbeque sauce.
Serve on hamburger buns with coleslaw and additional barbeque sauce if desired.
[amazon box="B06Y1YD5W7″]
4. Easy Instant Pot Mashed Potatoes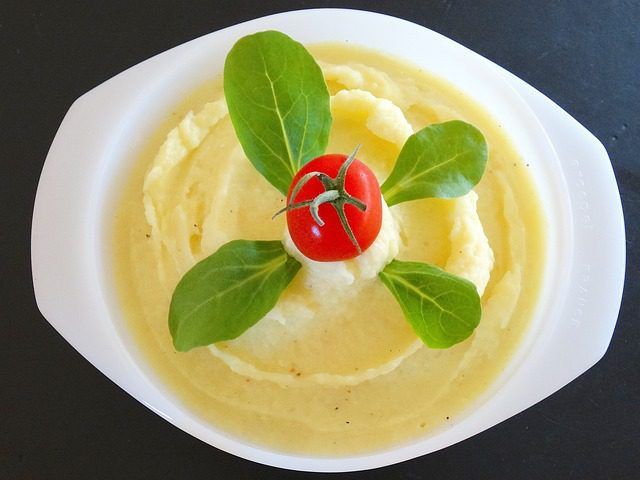 This is one of the easiest ways to make this delicious comfort dish, all you need to do is place the potatoes in the Instant Pot and mash them when they're done!
Ingredients:
5 pounds of medium russet potatoes, peeled
1 1/2 cups half-and-half, heated
2 sticks (1 cup) of unsalted butter, at room temperature
1 cup sour cream
Kosher salt and freshly ground black pepper
How To Make this Instant Pot Recipe:
Set a rack in the bottom of the Instant Pot and add 3 cups of water.
Place the potatoes on the rack, then close and lock the lid, cooking on high for 15 minutes.
Let the steam release over the course of 20 minutes then transfer the potatoes to a large bowl.
Add butter, half-and-half, sour cream, and a large pinch of salt and pepper.
Mash the potatoes with a potato masher until they reach the desired texture and smoothness.
[amazon box="B00FLYWNYQ"]
5. Instant Pot Salmon with Garlic Potatoes and Greens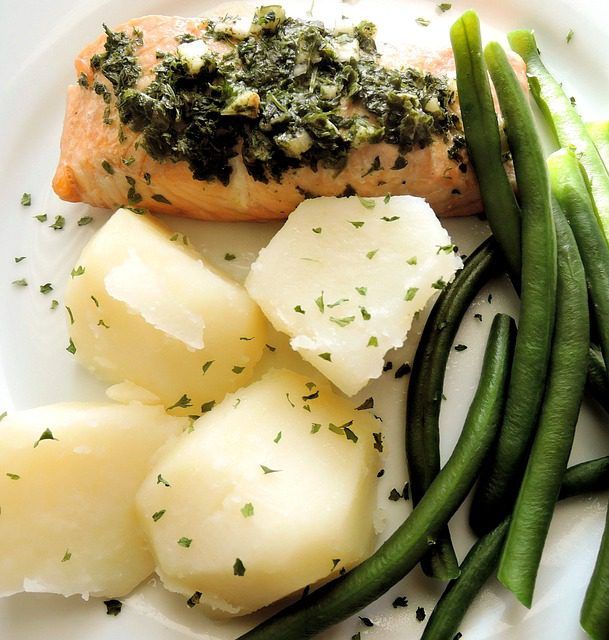 This Instant Pot recipe features a delicious salmon filet that'll give you a hit of bright flavor thanks to the addition of lemon and fresh greens. Eating healthy has never been easier!
Ingredients:
1 1/4 pounds of small red-skinned potatoes, halved or quartered
4 tablespoons unsalted butter
Kosher salt and freshly ground pepper
4 5- to 6-ounce skin-on center-cut salmon fillets (3/4 to 1 inch thick)
1/4 teaspoon paprika
1/2 teaspoon grated lemon zest, plus wedges for serving
4 cloves garlic, minced
4 cups packed mixed baby spinach and arugula
How To Make this Instant Pot Recipe:
Put the potatoes in the bottom of an Instant Pot. Add 1 cup water, 2 tablespoons butter, 1/2 teaspoon salt, and a few grinds of pepper. Place the pot's steam rack over the potatoes.
Rub the top and sides of the salmon fillets with the paprika and lemon zest and season generously with salt and pepper. Place the fillets skin-side down on the rack. Put on the lid, making sure the steam valve is in the sealing position and set the cooker to high pressure for 3 minutes. When finished, carefully turn the steam valve to the venting position to release the pressure.
Remove the salmon and rack, and set the cooker to saute at normal heat. When the potatoes start sizzling, add the garlic and cook, stirring, until softened, 1 to 2 minutes. Stir in the remaining 2 tablespoons of butter and season generously with salt and pepper. Smash the potatoes with a fork or wooden spoon until chunky.
Turn off the cooker. Add the mixed greens to the potatoes and stir until wilted, about 1 to 2 minutes. Season with salt and pepper. Divide the salmon and potato mixture among plates. Serve with lemon wedges.
Try the Best Instant Pot Recipes!
Cooking dinner with any of these Instant Pot recipes will save you so much time, especially on busy weeknights. There is no other kitchen gadget that gives you so much efficiency and flavor, and the Instant Pot delivers every time.