Satisfy your craving for comfort food with these dressed-up macaroni and cheese recipes! With additions like chili, bacon, and even hidden veggies, there are plenty of ideas here to help you take your mac and cheese to the next level!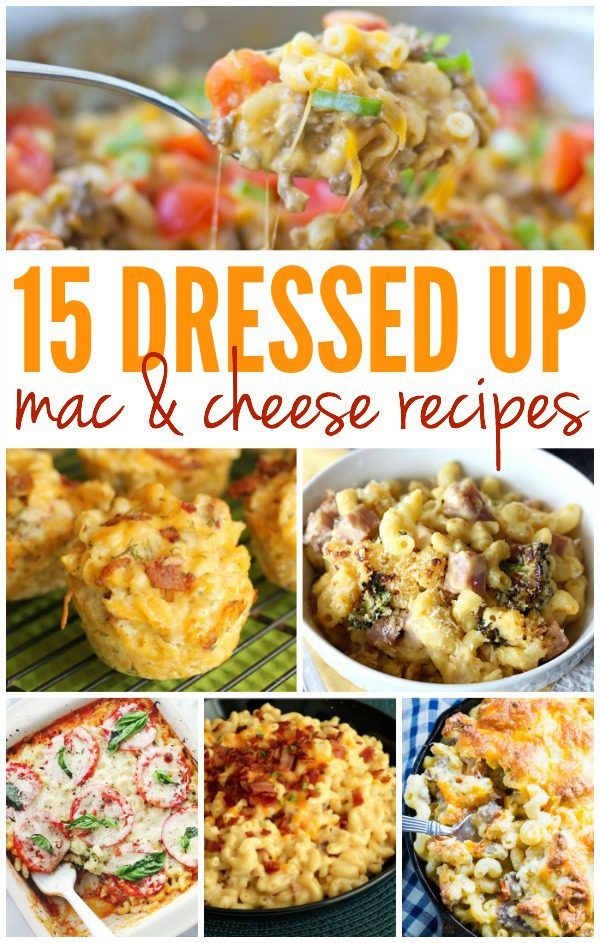 15 Macaroni and Cheese Recipes with a Twist
Hello Weary Chef readers! I'm Ashlyn from Belle of the Kitchen and I'm super duper excited to be sharing some fun macaroni and cheese recipes with all of you today!
In our house, mac and cheese make a very regular appearance since it's one of my kids' favorite foods. I'd be lying, though, if I said it wasn't one of my favorites, too. I love scooping up big spoonfuls (or is it forkfuls?) of the classic, cheesy version. But sometimes it's fun to experiment and add in a little something extra to "dress it up." I mean, why not have your mac and cheese for breakfast? Why not add some pepperoni or pulled pork? Honestly, why haven't we been adding these yummy extras from the beginning?!
Alright, are y'all ready for some serious cheesy goodness? Just click the photos below to take you straight to the recipe. :)