This week's easy dinner menu features hearty meals that are loaded with vegetables!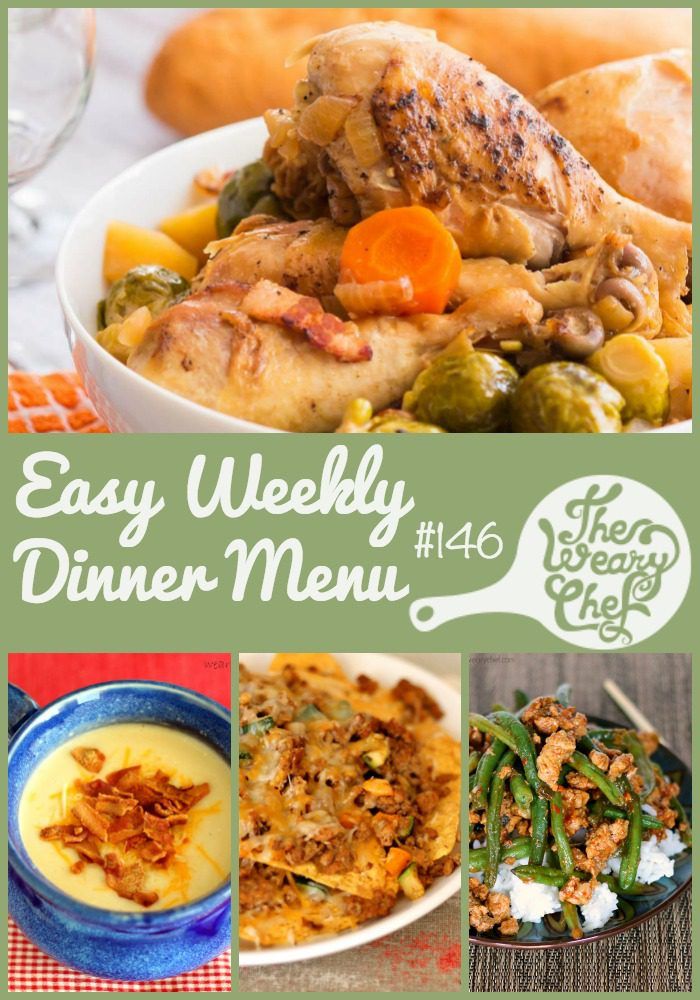 Hi there! How are you on this fine Friday? Hungry? I hope so because I've got some vegetable-loaded, hearty meals for you in today's menu. I don't mind eating my veggies when they taste like comfort food. I bet you'll agree. Let's get to the easy dinner recipes! Click the recipe names to see the full details.
1. NEW: Stewed Beef Short Ribs with Rainbow Chard (includes a slow cooker giveaway!)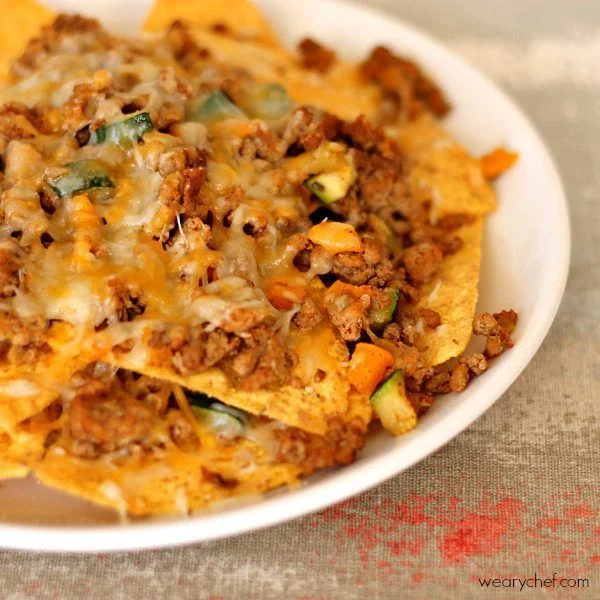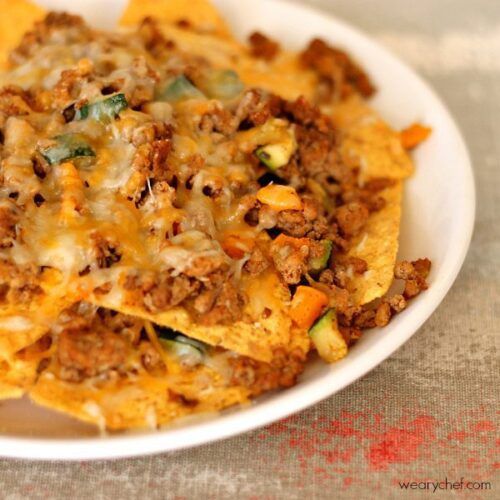 3. NEW: Slow Cooker Brussels Sprouts with Chicken and Bacon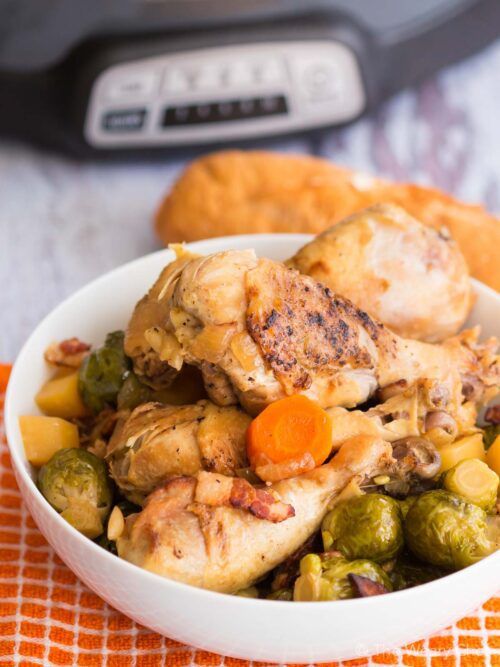 4. Healthy Stew with Sausage and Kale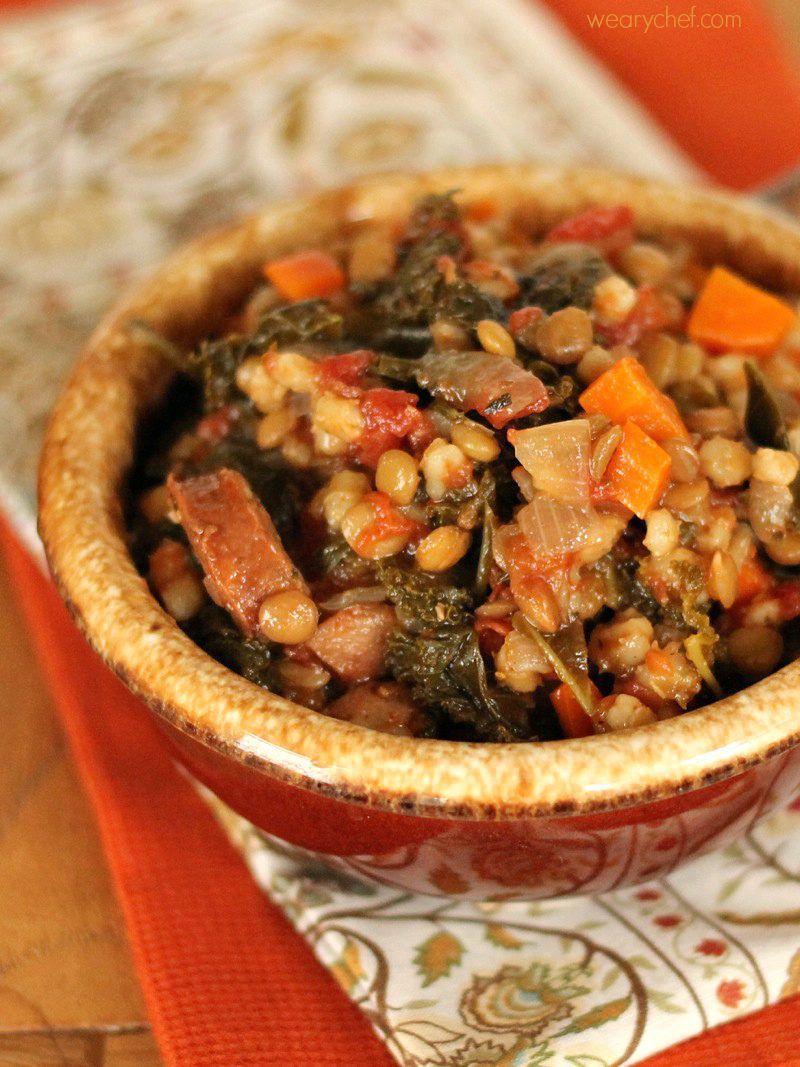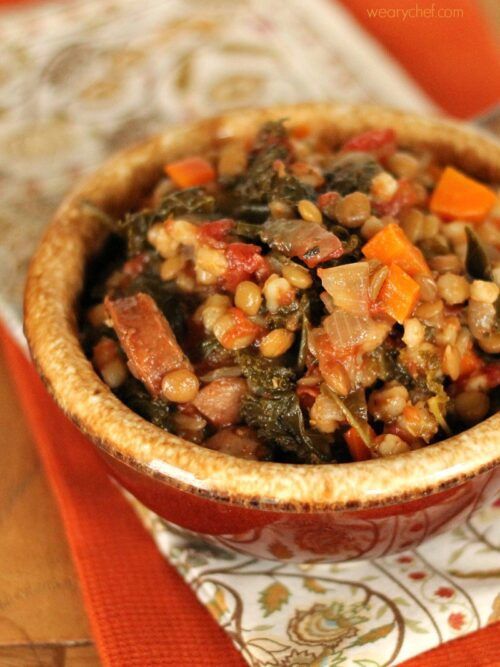 5. Creamy Potato Soup with Sneaky Cauliflower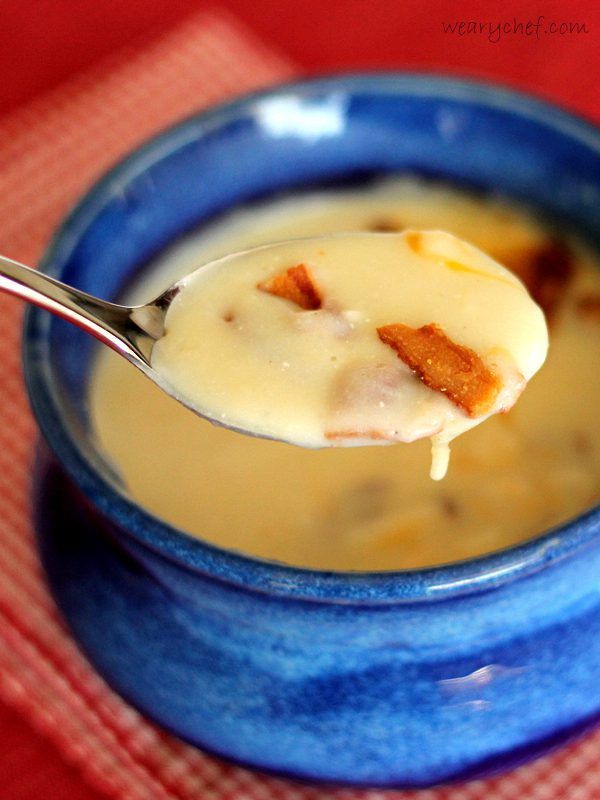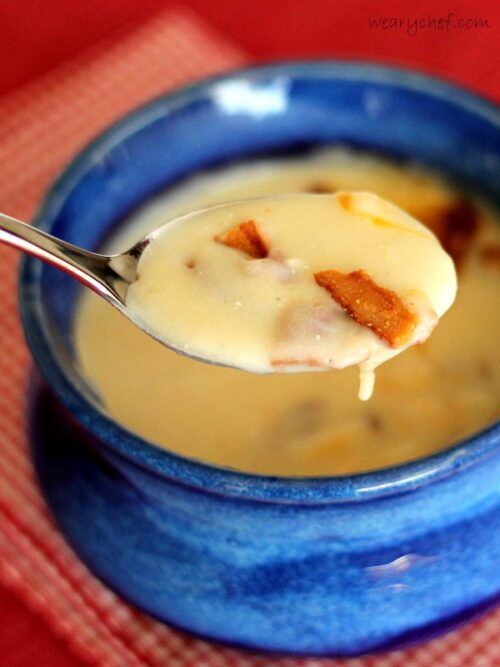 6. Chicken and Kale White Pasta Casserole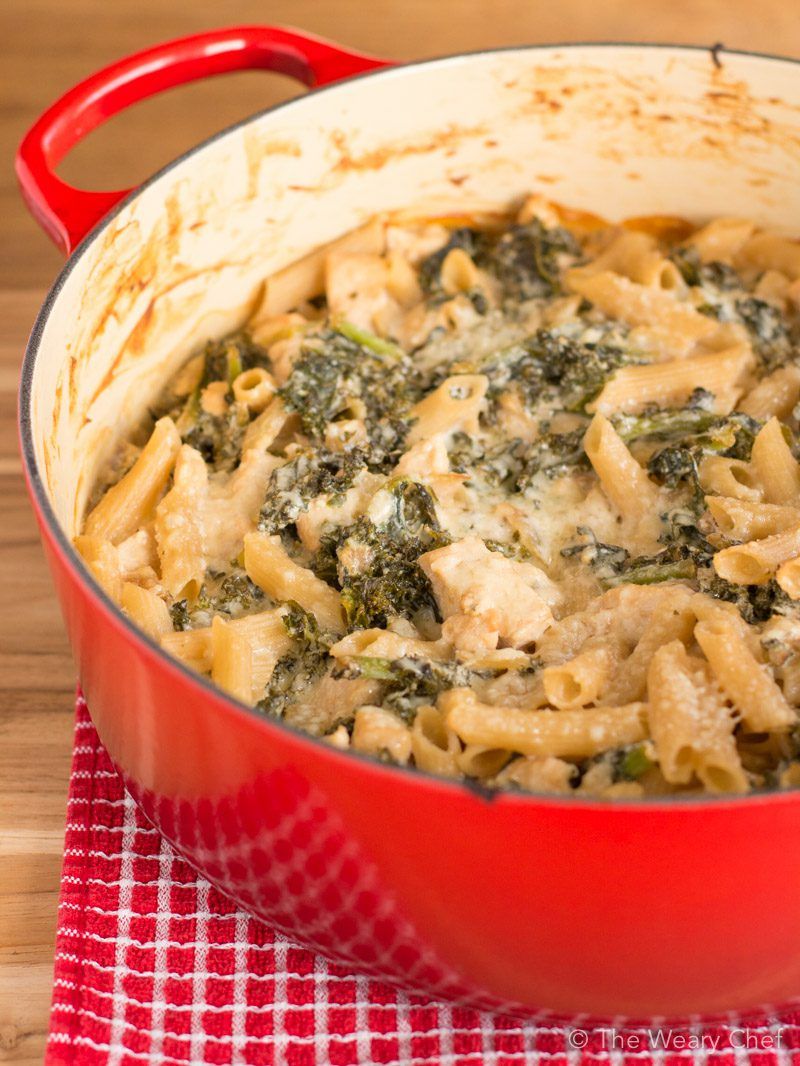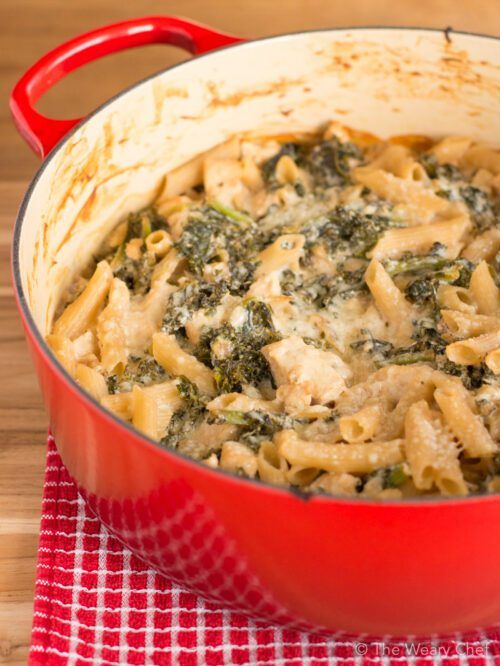 7. READER FAVORITE: Chinese Green Beans with Ground Turkey over Rice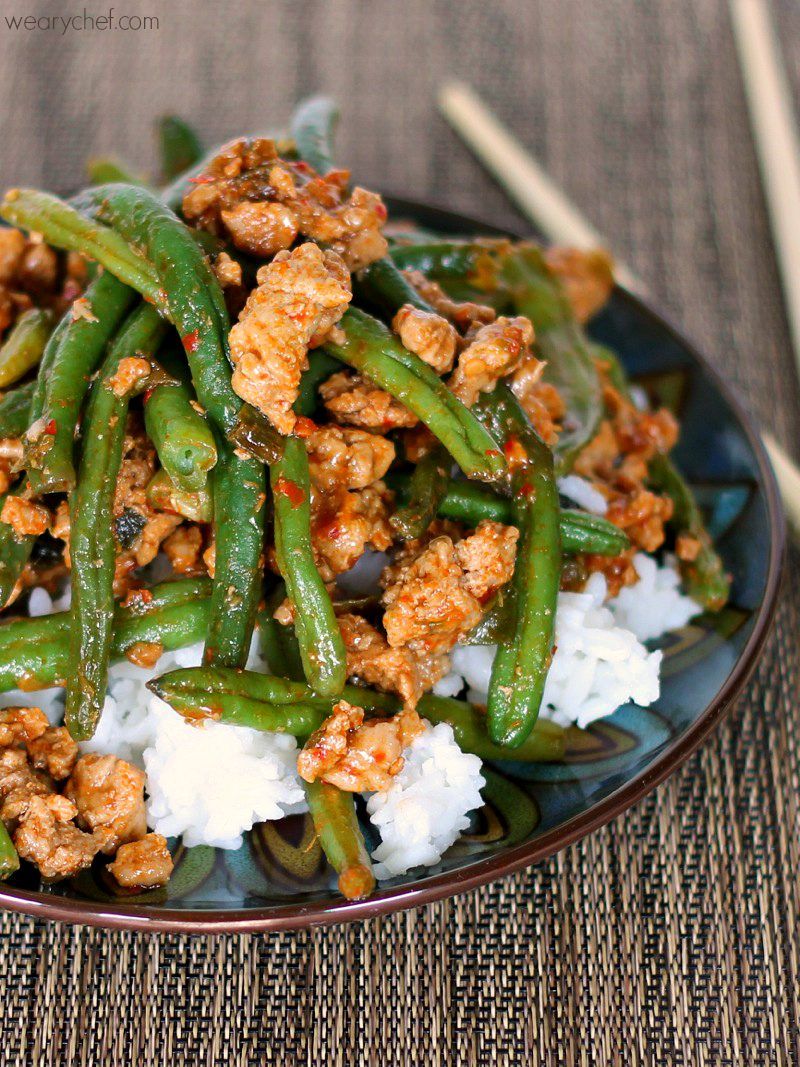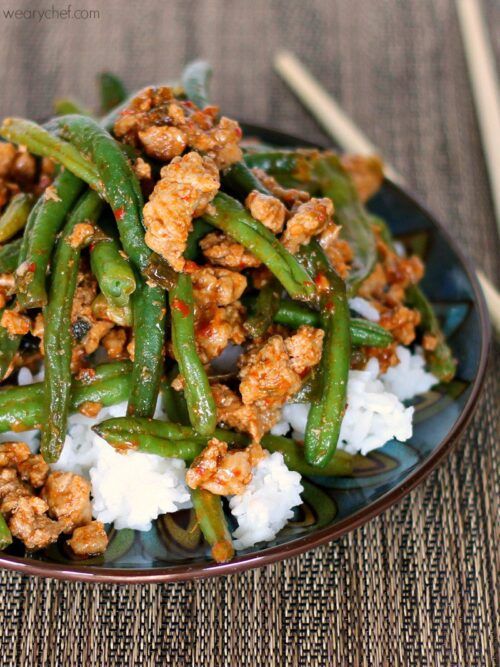 What's for breakfast this weekend? How about one of these savory breakfast casseroles?