You know that meal prep saves you time and money in the long run, but if you don't have the right tools in your kitchen, you probably won't put forth the effort. Then, at the end of the week or when you're struggling to make food every day for your family, you're kicking yourself for not meal prepping. We hear you. What if you had the best meal prep tools available at the ready? That would make life a lot easier.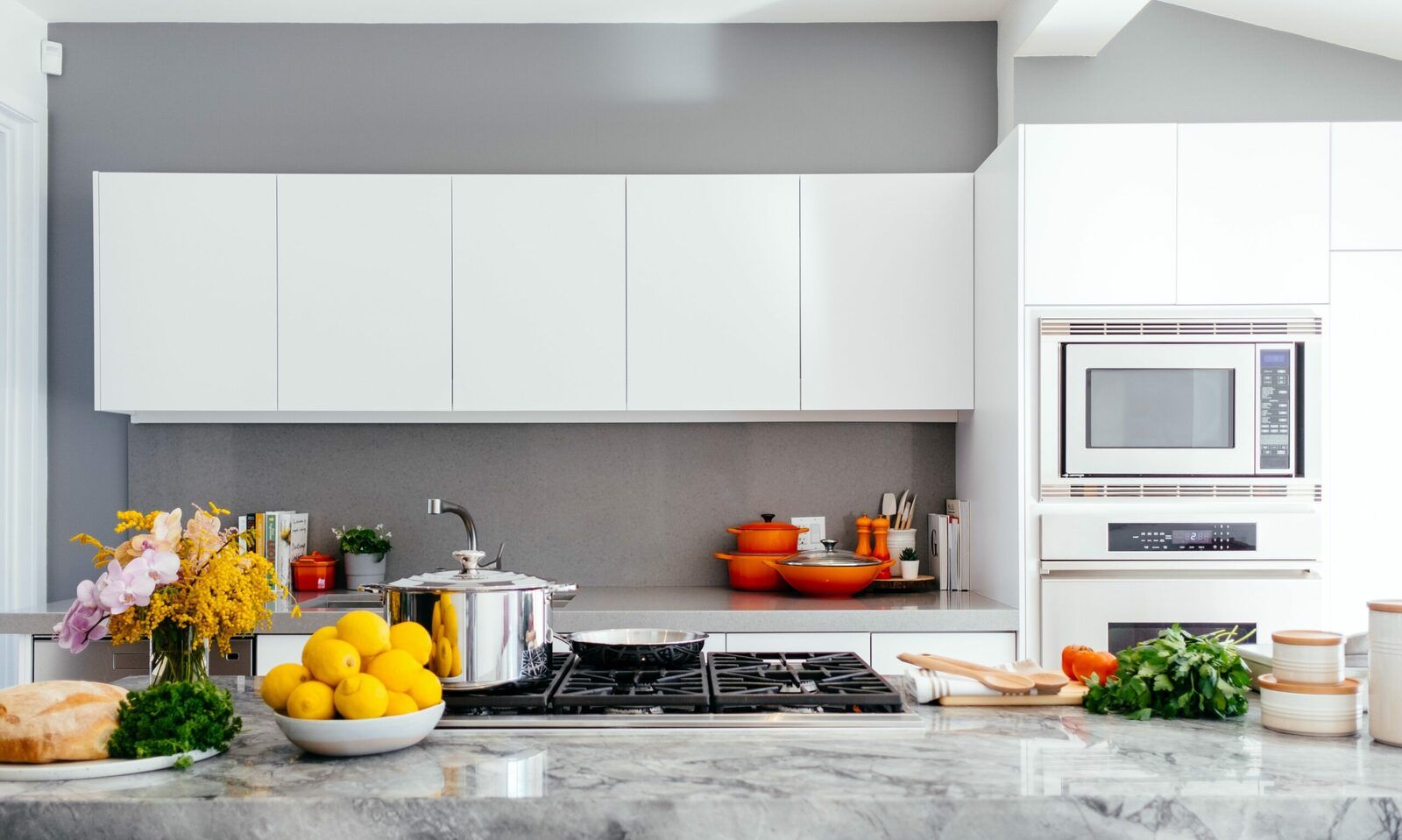 Not only will having the best tools motivate you to prep your meals for the week, but it will also make doing so a whole lot easier. So, what do you need in your kitchen to make this a reality? Let's find out.
Best Meal Prep Tools FAQ
1. What Are Meal Prep Tools?
You might think you have no use for specialized kitchen gadgets as long as you have a good pan, a great knife, and a few spatulas. But when it comes to prepping meals in advance, you'll quickly find yourself looking for more specialized tools that will help you get the job done faster. The best meal prep tools make cooking easier and more convenient, allowing you to multitask in the kitchen and whip up delicious meals in record time.
2. Why Should I Prep Meals in Advance?
You might love your favorite corner deli or takeout place, but restaurant food is usually more expensive and higher in calories than home-cooked meals. Meal prepping can help you save money and eat better. Plus, when you get home at night, you'll have a ready-made healthy meal waiting for you instead of having to cook after a long day's work.
3. Do I Need All of These Tools?
Absolutely not! This list will give you a great idea of what's out there, but not everyone will want or need everything here. It all depends on the kinds of meals you want to make and the sorts of foods you enjoy. This list is simply for the overall best meal prep tools we could find.
What Are the Best Meal Prep Tools in 2022?
For the purposes of this unbiased list, we took into account such factors as price, usefulness, and versatility to bring you our picks for the 10 best meal prep tools this year.
Dash Rapid Egg Cooker
Bee's Wrap Assorted 3 Pack
Ninja BL456 Blenders – Countertop
Fullstar Vegetable Chopper
Jenaluca Herb Scissors With 5 Blades and Cover
Glasslock 11292 18-Piece Assorted Oven Safe Container Set
OXO Good Grips 3-in-1 Avocado Slicer
AmazonBasics Reusable Silicone Baking Cups
Spiralizer 5-Blade Vegetable Slicer
Stasher 100% Silicone Reusable Food Bag
1. Dash Rapid Egg Cooker
DASH Rapid Egg Cooker: 6 Egg Capacity Electric Egg Cooker for Hard...
SATISFACTION GUARANTEED: Dash Rapid Egg Cooker is the ORIGINAL (and most trusted) egg cooker on the market, for perfect...
SIX EGG CAPACITY: Cook up to 6 eggs in soft, medium, or hard boiled firmness, while saving time and water. Eggs come out...
VERSATILE: This is the PERFECT appliance for picky eaters, large families, or those who have busy schedules. Hard boiled...
The Dash Rapid Egg Cooker can quickly and automatically cook up soft or hard-boiled eggs with almost zero work from you. All you have to do is fill the base up with water, choose how you want your eggs cooked, and wait. You can cook up to six eggs in-shell at once, and the Dash even comes with two additional trays for poached eggs and omelets. Single-use kitchen gadgets often end up collecting dust, but if you love hard-boiled eggs in your salads or egg salad sandwiches, this device will be your new favorite.
RELATED READS: 5 Easy Dinner Recipes: Kitchen to plate in Under 25 Minutes
2. Bee's Wrap Assorted 3 Pack
Bee's Wrap - Assorted 3 Pack - Made in USA - Certified Organic Cotton...
A fresh take on food storage; uniquely designed reusable beeswax food wraps that eliminate single use plastic and keep...
Plastic free and silicone free; because good food deserves good care
A size for every occasion; Use your small wrap (7 inch x 8 inch) to store half a lemon or avocado, the end of a...
If you choose to prep meals in advance, chances are you're going to end up going through a lot of plastic wraps. That's where Bee's Wrap comes in; this all-natural, washable wrap clings just like the plastic stuff but can last for up to a year. When it's time to throw it out, you can even compost it. Help the environment and your pocketbook in one fell swoop with Bee's Wrap, one of the best meal prep tools you can have in your kitchen.
3. Ninja BL456 Blenders – Countertop
NINJA BL456-RB Nutrient Extraction Pro Blender, Black (Renewed)
Power: the Nutri Ninja Pro features a 900 watt powered base for strong, powerful and smooth blending.
Portable: The blender includes two Ninja cups with sip & seal lids so you ca take it on the go.
Extractor blades: Ninja Pro Extractor blades handle any fruit or vegetable you throw at it. The powerful blades crush...
When it comes to healthy breakfasts, it's hard to beat a good smoothie. Traditional blenders can be a pain, but Ninja's powerful countertop blenders can break down fibrous fruits and veggies with no problem. Once your smoothie is smooth, just take the cup you blended in and place the drink top on it; no need to transfer your smoothie to another container. The cup is dishwasher safe, too. Make your smoothie the night before and stick it in the fridge overnight for an easy, healthy, grab-and-go breakfast.
4. Fullstar Vegetable Chopper
Fullstar Vegetable Chopper Dicer Mandoline Slicer - Food Chopper...
Best functionality on the market - everything you need in this multifunctional all in one kitchen gadget. 11 easy to...
Handheld peeler, juicer, egg separator and slicer - juice your fresh lemons, separate yolks from your egg whites and...
Keeping you and your family safe - we know our stainless steel blades are high quality and razor sharp. Our set...
This nifty gadget allows users to chop, dice, julienne, and spiralize fruits and veggies quickly and easily with four interchangeable blades, all at a budget price. Everything you slice then falls into a handy storage container. In terms of expediting the cooking process, few things work like being able to cut up a whole onion or potato in one single motion. This tool is also easily washable, and the blades are a snap to swap in and out. You'll use this tool so often that you'll marvel at how little it costs.
5. Jenaluca Herb Scissors With 5 Blades and Cover
Few things liven up a dish like fresh herbs, but dicing all those little leaves can get tedious fast. That's where the Jenaluca Herb Scissors come in: they have five blades, enabling you to quickly cut herbs up into tasty, tiny pieces to throw in salads, sauces, and stir-fries. If any leaves cling to the blades, the scissors come with a handy brush that fits them perfectly, allowing you to scrape out any stragglers. Combine this with the Fullstar Vegetable Chopper and you could practically cut your meal prep time in half!
6. Glasslock 11292 18-Piece Assorted Oven Safe Container Set
Once you've cooked your meals, you'll need something to put them in. That's where this oven-safe container set comes in. With nine leak-proof, airtight, microwaveable containers and nine lids, you'll be able to stack days' worth of meals in your fridge with room to spare.
Want to skip the microwave and heat your meal in the oven when you get home? You can pop this container right in, no need to switch to an oven pan. They're 100% BPA-free and recyclable as well! If you're looking for the best meal prep containers at a great price, these will do the trick.
7. OXO Good Grips 3-in-1 Avocado Slicer
If you've ever heard of "avocado hand," you'll know that quickly slicing an avocado can be risky business. Not so with the OXO Good Grips 3-in-1 Avocado Slicer, though. This handy little gadget can split, pit, and slice an avocado in no time flat, so you'll be on to the next stage of your meal prep. It lifts the meat of the avocado from the skin in seven picture-perfect pieces, and when you're done you can safely pop it in the top rack of your dishwasher. This is a must-have for avocado lovers.
8. AmazonBasics Reusable Silicone Baking Cups
Silicone Cupcake Liners, Selizo 45 Pcs Reusable Silicone Baking Cups...
GREAT VALUE SET: Selizo cupcake liners set come with 45 pieces silicone cupcake liners packed with clear plastic storage...
SAFE FOOD GRADE MATERIAL: These silicone cupcake liners are made of the best and safest food-grade silicone,...
BRIGHT RAINBOW COLORS: With delicate appearance and bright colors, the silicone baking cupcake liners are a quick and...
These reusable baking cups are great for breakfast: cook up an egg cup or a batch of muffins for easy grab-and-go breakfasts without the waste or stickiness of paper baking cups. If you love salads, you can stick these in the same container with some tortilla strips or french onions without worrying about them going soggy, ensuring your salad will have some great crunch. At under ten bucks for a pack of twelve, you'll be hard-pressed to find a more useful bargain for your kitchen.
9. Spiralizer 5-Blade Vegetable Slicer
Spiralizer 7-Blade Vegetable Slicer, Strongest-and-Heaviest Spiral...
Quality Above All - Stronger Than Ever – Spiralizer is the Brand people have come to trust and rely on. Our New 3rd...
Never Get Bored On A Keto/low Carb, Paleo, Raw, Vegan, Or Gluten-free Diet Again - Start Making Healthy Gourmet Meals As...
Raving Fans! - Our product has been seen on Bethenny, Ellen, The Doctors, The Food Network, National newspapers and...
This one is for the health-conscious meal planner: the Spiralizer can turn your favorite veggies into noodle-like strips so you can feel good about eating pasta again. For those on low-carb or paleo diets, this gadget is a life-saver. Plus, its blades are so strong you can even spiralize hard root vegetables like sweet potatoes. Plus, if anything goes wrong it comes with a lifetime replacement policy. If you're turning to meal prep as a way to improve your diet, this is definitely one of the best meal prep tools out there.
10. Stasher 100% Silicone Reusable Food Bag
Stasher Silicone Reusable Storage Bag, Sandwich (Aqua) | Food Meal...
NOT JUST LUNCH: Whether packing snacks on the go, meal prepping, or keeping your makeup from exploding in your gym bag,...
REUSABLE, REWASHABLE, RELOVABLE: Safe for the dishwasher, microwave, oven (up to 425°F), and more, Stasher reusables...
BETTER SILICONE BAGS & BOWLS: Made with platinum food-grade silicone and a leak-free Pinch-Loc seal, they're free from...
Meal prepping means you need plenty of containers, so why not invest in some reusable Ninja's These nifty bags seal up just like a plastic Zip-Loc bag but are also microwave and dishwasher-safe. You can even drop them in boiling water to heat up the contents. This is a great way to transport your food while being environmentally friendly, and they're so inexpensive that you'll be saving money, too.
Last update on 2023-05-30 at 02:27 / Affiliate links / Images from Amazon Product Advertising API