Image Via Incomestorage
Ever been to a restaurant and wondered how do they do that? But the question goes unanswered because the restaurant's recipe is a "secret." Ever dragged yourself out of your cozy house because you had a hankering for your favorite comfort food? These copycat recipes will bring you the taste and comfort of your favorite recipes at home. Read on to learn about 10 different restaurant recipes that taste like the real thing!
Copycat Recipes FAQ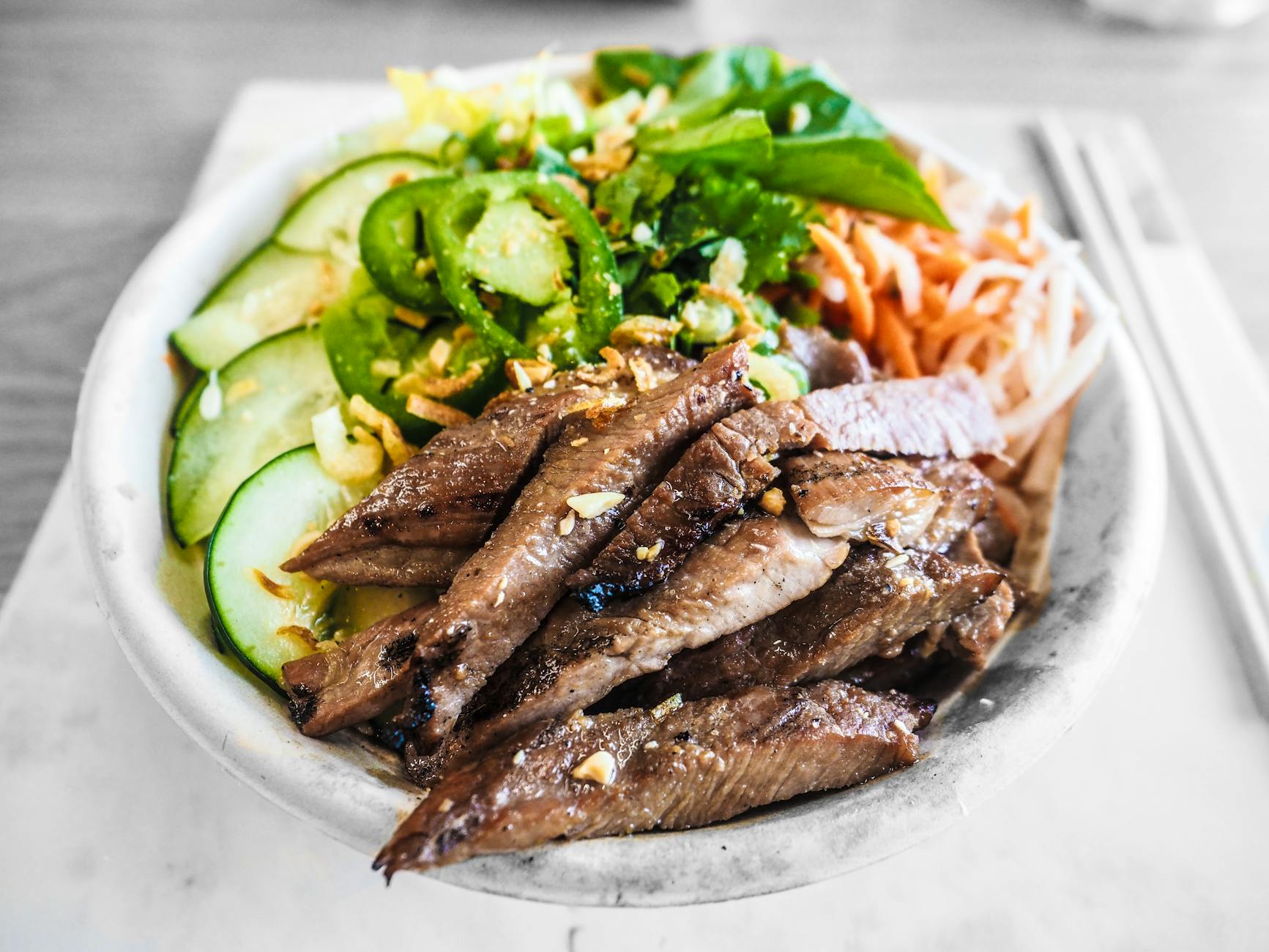 1. What Is a Copycat Recipe?
Copycat recipes are recipes of your favorite dishes that are designed to look and taste just like the ones at your favorite restaurants.
2. Why Should You Try a Copycat Recipe?
A copycat recipe is a good idea for anyone who wants a delicious meal at home or a show-stopping dish that everyone will love.
3. What are the Benefits of Copycat Recipes?
Copycat recipes are great options for those looking to control the health factors of the recipe. Fast food is not known for being the healthiest and making it at home gets rid of preservatives or additional chemicals that might be in the food. Copycat recipes are also a good idea for people with dietary restrictions or food allergies. They let you control the ingredients that go in and take out or replace what you can't have.
4. Who Should Try a Copycat Recipe?
Anybody! These recipes are entry-level chef friendly.
How We Reviewed:
Copycat Recipes That Taste Like the Real Thing
To come up with the best copycat recipes that taste like the real thing, we looked at food blogs, recipes, reviews, and ease and accuracy of the recipe. These recipes listed are tested and are definitely as delicious as their inspiration. Some recipes will require more time and some will require more work. We'll look at all these factors and determine which is the best copycat recipe overall at the end.
Overall Price Range of the Reviewed Copycat Recipes
The best thing about these recipes is there is no need to buy a cookbook. They are free!
What Copycat Recipes We Reviewed
Chipotle's Cilantro-Lime Rice
Wendy's Chili
Cinnabon's Classic Roll
Panera's Broccoli Cheddar Soup
Starbucks' Sous Vide Egg Bites Bacon Gruyere
Krispy Kreme Glazed Donuts
Olive Garden Spinach-Artichoke Dip
Cheesecake Factory Red Velvet Cheesecake
Red Lobster Cheddar Biscuits
Cracker Barrel Hash Brown Casserole
Chipotle's Cilantro-Lime Rice
This Chipotle cilantro-lime rice copycat recipe is a great side dish to whip out for everything from kebabs to burritos. It's known for being soft and fluffy with just the right amount of stickiness and the copycat recipe delivers all that at home. The recipe itself is super simple. Combine the rice and chicken broth and let it simmer for between 12-15 minutes, then add the rest. The secret ingredient of this recipe is the pinch of nutmeg which balances out the lime and cilantro perfectly.
PROS
Good alternative to plain rice
Simple recipe
Soft and tender rice
 CONS
Some people are averse to cilantro
Rice type not the same as the long-grain rice that Chipotle uses
Rice can be overcooked
Ingredients
Jasmine rice
Chicken broth
Lime juice
Cilantro
Nutmeg
Wendy's Chili
Wendy's chili is the perfect antidote to a cool night, and this recipe is almost as easy as going out to Wendy's and getting a cup. This recipe is based on Wendy's and is still as zesty but it has a few adjustments. It takes around 25 minutes to prep and 6 hours in the slow cooker to make around 10 servings of this delicious chili. The prep is simple, you basically saute the onion, green pepper, and garlic in a skillet and then add all that, the cooked beef, and everything else to the slow cooker and wait.
PROS
Good for big groups
Slow cooker
Easy prep
 CONS
Tough to breakdown
No beans
Not an exact copycat
Ingredients
Canola oil
Green pepper
Onion
Garlic cloves
Lean ground beef
Stewed tomatoes
Chopped green chilies
Minced chopped parsley
Chili powder
Salt
Paprika
Pepper
Cooked rice or pasta
Cinnabon's Classic Roll
This is a recipe you can make as the classic Cinnabon recipe or you can update as your own customizable version. Adding special flares like chocolate filling is common and easy! The recipe is a good one to do overnight. First, make the dough with yeast, water, flour, sugar, eggs, and butter. Then knead the dough and let it rise. Stick it in the fridge and pull it out in the morning for a great breakfast treat.
PROS
Delicious cinnamon rolls
Good dough to work with
Easily customizable
 CONS
Long prep time
Intensive recipe
Needed longer than the given time to rise
Ingredients
Active yeast
Water
Eggs
Sugar
Salt
All-purpose flour
Brown sugar
Cinnamon
Butter
Confectioner's sugar
Half and Half cream
Vanilla extract
Panera's Broccoli Cheddar Soup
One of Panera's most loved offerings is their broccoli cheddar soup. This homemade bread bowl will win over even the most ardent Panera fan. The recipe takes 15 minutes to prep and 30 minutes to cook which is definitely a quick recipe to whip up. It makes a total of six servings, and while it might not be the healthiest of recipes, it's definitely delicious. The recipe is pretty simple. You make the soup first by combining all the ingredients in a pot and letting it simmer. The next step is to create the bread bowls by cutting the top off of the bread loaf and hollowing it out.
PROS
Fast prep
Good for hearty meals and smaller appetizers
Soup is even delicious without the bread bowl
 CONS
Very rich
Not as healthy as some other recipes
Might be too salty
Ingredients
Butter
Onion
Garlic cloves
Broccoli florets
Carrots
Half and Half cream
Bay leaves
Salt
Nutmeg
Pepper
Cornstarch
Water
Shredded cheese
Bread loaves
Starbucks' Sous Vide Egg Bites Bacon Gruyere
This recipe is perfected with sous vide, which is an appliance that slow cooks your dish in a water bath. It's a perfect recipe to try if you already have a sous vide, but if you don't the sous vide is really the key for the whole recipe, so maybe try another dish on the list! Before putting the ingredients in the sous vide, make sure to blend them to get that even texture Starbucks is so famous for.
PROS
Good for keto
Amazing texture
Will stay fresh for 5 days
 CONS
Needs a sous vide
Won't get the same texture through other alternatives of cooking
Higher calorie
Ingredients
Eggs
Cottage cheese
Bacon
Gruyere cheese
Salt
Krispy Kreme Glazed Donuts
Krispy Kreme donuts are an American classic, but instead of having to run down to the nearest gas station or grocery store you can get the freshest donuts at home. Just like with Krispy Kreme, these donuts will be best on the day they are made. Average prep time for the dough is around an hour and 30 minutes. Cooking time is quick and each donut fries in about 3 minutes. The key to this recipe is lots of kneading. It is soft and supple so you'll need to knead for around 12-15 minutes. Remember to be careful around the hot oil when you are frying!
PROS
The recipe makes 16-17 donuts
Fresh
Relatively fast
 CONS
Needs a kitchen scale for the most precise measurements
The dough requires a lot of kneading
High in calories
Ingredients
Flour
Vegetable oil
Whole milk
Water
Egg yolks
Malted milk powder
Active yeast
Sugar
Unsalted butter
Confectioner's sugar
Olive Garden Spinach-Artichoke Dip
Everyone loves the Olive Garden and now you don't need a doggy bag to bring it home with you. This spinach-artichoke dip is great for a group setting or for anyone who wants that five-cheese strong flavor. It's also great to combine with baguettes, toast, chips, or even pasta. The recipe itself is very easy. You simply combine the ingredients in a saucepan and then once the dip has become warmed through, transfer it to the oven. It's a fast recipe with a total cook time of 25 minutes and should serve up to 8 people.
PROS
Crowd favorite
Good for serving over pasta
Lower calorie
 CONS
Prepping and storing requires a longer bake time
Not good for lactose intolerance
Might need to double for groups
Ingredients
Butter
Flour
Milk
Salt
Pepper
Chopped spinach
Artichokes
Parmesan cheese
Mozzarella
Asiago
Romano
Cream cheese
Cheesecake Factory Red Velvet Cheesecake
This recipe is one of the most sought after copycat recipes because overall it's just a mouthwatering dessert but it also has a wonderful range of flavor combinations that are loved by all different types of people. This recipe has two layers of cheesecake and two layers of red velvet cake just like the Cheesecake Factory. It takes around two hours of prep time and two hours of cooking time for the red velvet cheesecake to be finished. The cake serves around 12 people.
PROS
Deceptively simple
Striking looking dessert
Refrigerate for best taste
 CONS
Requires planning
Takes some time
A kitchen scale is required for the best accuracy
Ingredients
Red velvet cake mix
Water
Sour cream
Mayonnaise
Eggs
Egg yolk
Salt
Vanilla extract
Cream cheese
Sugar
Heavy cream
Powdered sugar
White chocolate
Cornstarch
Red Lobster Cheddar Biscuits
Red Lobster might have seafood in the name but it's the cheddar biscuits that people love the most. It is even the main reason some people go to Red Lobster which is why it's great that this recipe is one of the easiest to make at home. It takes one bowl where you add the ingredients and one whisk to mix them. Cooking time takes 12 minutes in the oven and then they are ready to eat. An extra trick for maximum flavor is to put the herbs into the coating butter to really bring out the flavor.
PROS
Easy
Only takes a bowl and a whisk
20 minutes' total cook time
 CONS
Doesn't include the secret herbs that Red Lobster uses
The dough needs to sit if left overnight
Might be doughy on the inside
Ingredients
Flour
Baking powder
Sugar
Salt
Butter
Whole milk
Mild cheddar cheese
Dried parsley
Cracker Barrel Hash Brown Casserole
Cracker Barrel is famous for its southern style home cooking, but why brave the crowds of everyone who wants some? For those looking for a savory breakfast, look no further than the hash brown casserole. It has onions, hash browns, and a secret ingredient that brings it all together, chicken broth. You start with the chicken broth and then combine the ingredients and put them in the casserole dish, stir, and bake. The bake time for this recipe is 25 minutes, and it's great for groups or leftovers because it serves 12 and holds up well in the freezer.
PROS
Has a secret ingredient that people will wonder about
Easy prep and it's an easy recipe to break down
Quick bake time and can be easily frozen
 CONS
Lots of other competing copycats
Not the healthiest option
Might need to add extra spices for taste
Ingredients
Butter
Flour
Poultry seasoning
Onion powder
Garlic powder
Salt
Black pepper
Milk
Chicken broth
Onions
Hash browns
Colby cheese
The Verdict
There are many copycat recipes to be found online but they are not all created equal and not all match their restaurant's versions. Overall, a recipe like the Chipotle cilantro rice or the Olive Garden spinach-artichoke dip will probably be the most accurate. However, recipes like the sous vide egg bites and the Cheesecake Factory red velvet cheesecake might require more equipment than other recipes. Recipes like the Red Lobster Cheddar biscuits or the Krispy Kreme glazed donuts will be quick and simple recipes to master. No matter which recipe you choose we hope you have fun making it. Happy baking!