This easy, hearty Chili Cornbread Pot Pie uses kitchen staples and is a dinner the whole family will love!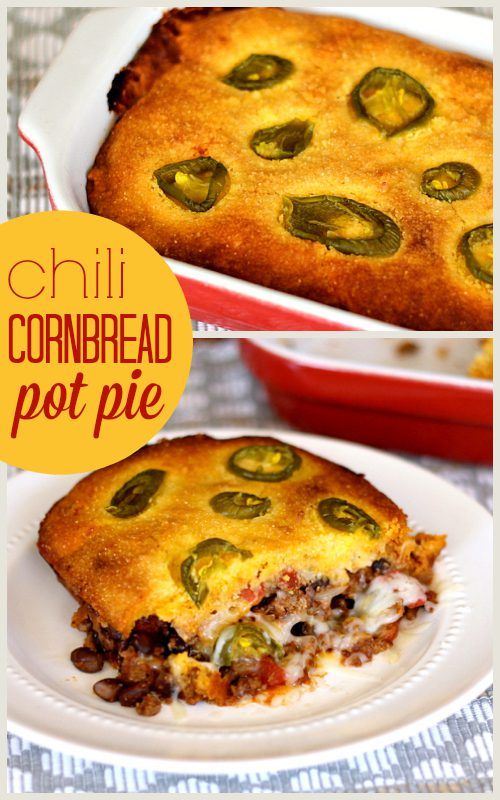 This Chili Cornbread Pot Pie was born out of necessity, but it turned out to be a real treat. I made it after a long day of taking my boys plus two other kids to a busy pumpkin patch, lunch, and a playground. We were out from morning until late afternoon, and by the time we got home the boys were filthy and tired. I bathed them and got them in PJs, then let them relax with a movie until dinner time.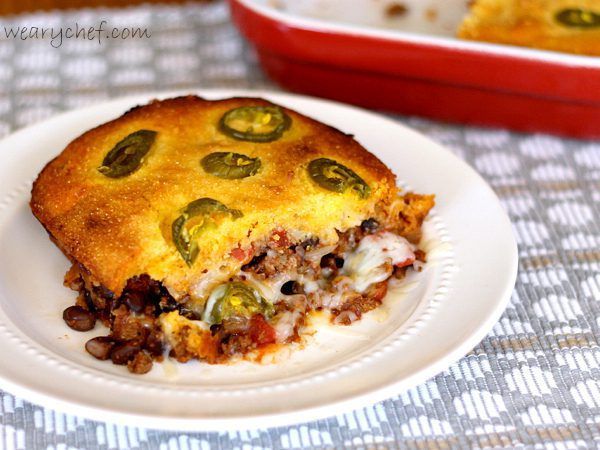 That plan sounds pretty great except, somewhere between the car and the bathtub, I realized that I had forgotten to pick up groceries for dinner. Not willing to drag us all shopping at that point, I decided to scavenge through our kitchen and come up with something. As it turns out, that something was meaty, cheesy, bready, and wonderful. If I had everything I needed on hand to make this dish, you might too! Even if you don't, this Chili Cornbread Pot Pie is worth a trip to the grocery store!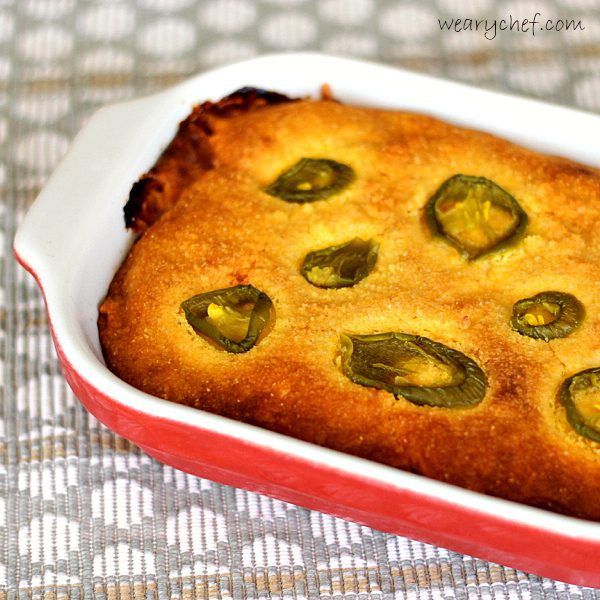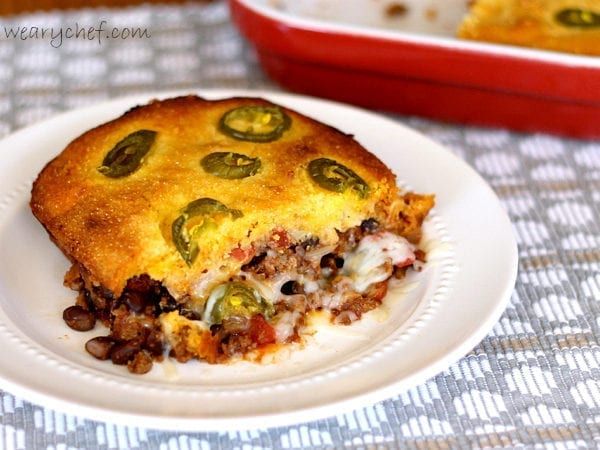 | | |
| --- | --- |
| | |
Preheat oven to 400 degrees F. Spray a 9 x 13" pan with cooking spray.

Spray a large skillet with cooking spray, and heat over medium-high heat. Saute onion for 3-5 minutes, until translucent. Add meat, chili powder, cumin, oregano, salt, garlic powder, and cayenne pepper. Stir together, and brown and crumble meat until almost cooked through.

Stir in tomatoes and beans, and bring to a simmer. Reduce heat to medium, and simmer for about 5 minutes.

Meanwhile, in a large bowl, whisk together buttermilk, egg, and vegetable oil. Add cornmeal, flour, salt, and baking soda, and stir together until combined.

Transfer meat mixture to prepared baking dish. Sprinkle cheese over the top. Pour cornbread batter evenly over meat, and arrange jalapeno slices over the top (if desired).

Bake in preheated oven for 25-30 minutes, until cornbread topping is evenly browned.