Hellooooo! I'm writing this easy dinner menu on Thursday night after eating a super fancy dinner at a super fancy restaurant owned by my brother-in-law's close friend. I do not usually frequent fancy places because they make me very uncomfortable. In this case, my in-laws were treating us to a date night there, and I couldn't say no. I started with a stiff cocktail reminiscent of my Manhattan with Luxardo recipe and then had a perfectly-cooked pork chop with a butternut squash sauce. It was all perfectly good, but when dessert came, I was blown away.
Have you had creme brûlée? Probably so because Matt assured me that I was the only person on Earth who hadn't tried it. That's what I ordered tonight, and it was AMAZING. My new favorite dessert. I'm not crazy about super sweet desserts, but this custard was rich, creamy, and only very slightly sweet. It was a big portion, and who knows how many calories were in that bowl full of heaven. I don't even want to know, but it was seriously one of the best things I've ever eaten.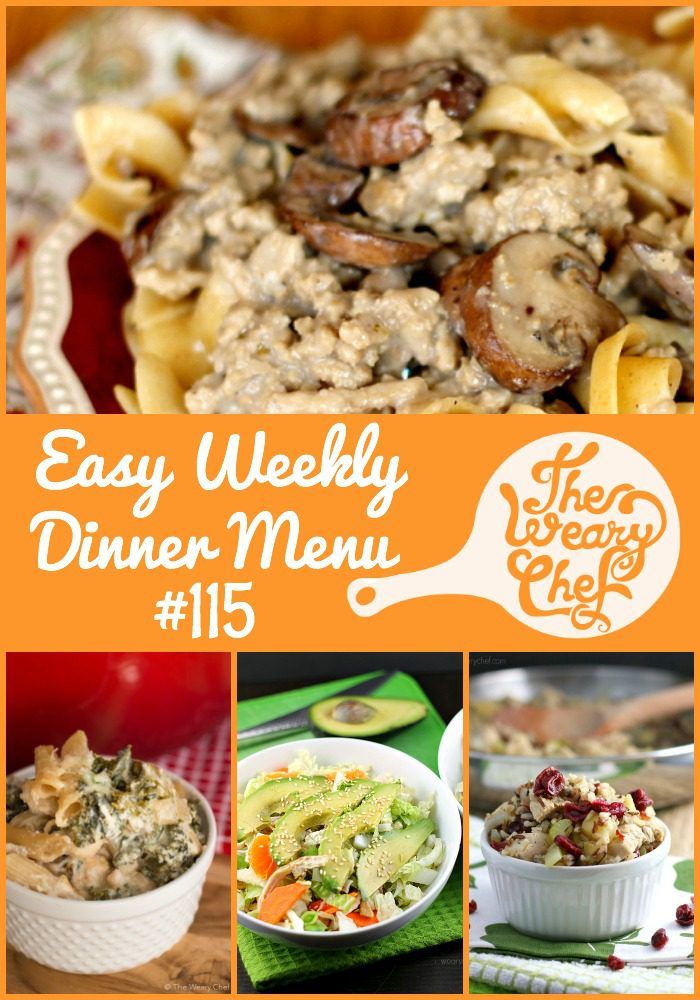 I'm afraid I don't have any dinner recipes for you that are quite as life changing as that creme brûlée, but I do have some easy recipes that are pretty darn good if I do say so myself. I threw in some extra healthy ones to make up for all those egg yolks I ate tonight ;)
Next week I think I'm going to have THREE new dinner recipes because there was a slight holdup with one that was supposed to be published this week. Stay tuned for that. Have a wonderful weekend and Easter Sunday!