This list of twelve Meatball Recipes has everything a meatball lover could want including teriyaki, cheese stuffed, and Buffalo meatballs to name a few!
Who doesn't love meatballs? They are so versatile! Besides putting them in spaghetti, which is always a hit, you can use them in sandwiches, pizza, with gravy, or serve them on their own as an appetizer. Nothing but good things happen when you have delicious spheres of seasoned meat.
I looked up meatballs on Wikipedia and was so interested to find that so many countries have their own signature version of meatballs. A few fun facts I learned:
In Afghanistan, meatballs sometimes include plum seeds to add tartness.
Albanian meatballs usually contain feta cheese. (Yum!)
Chinese meatballs called Lion's Heads can be up to 10cm in diameter!
Finnish meatballs are sometimes made with reindeer meat.
Wherever you're from, I'm sure you'll enjoy these twelve meatball recipes. Some of them feature homemade meatballs, and others use frozen prepared meatballs as a shortcut.
1. These Quinoa Meatball Pizza Cups are quick and easy to make, and I even show you how with a video tutorial! They are just as good for dinner as they are for a party food.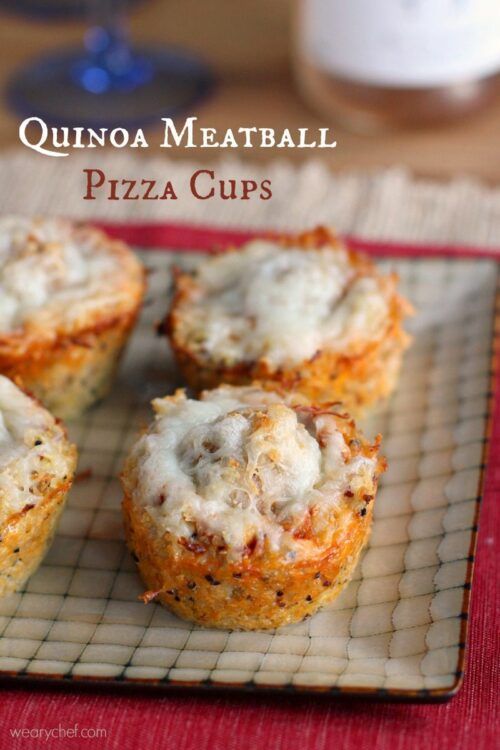 2. When we're talking meatballs, I had to include a recipe for Classic Spaghetti and Meatballs. This version by House of Yumm is tops!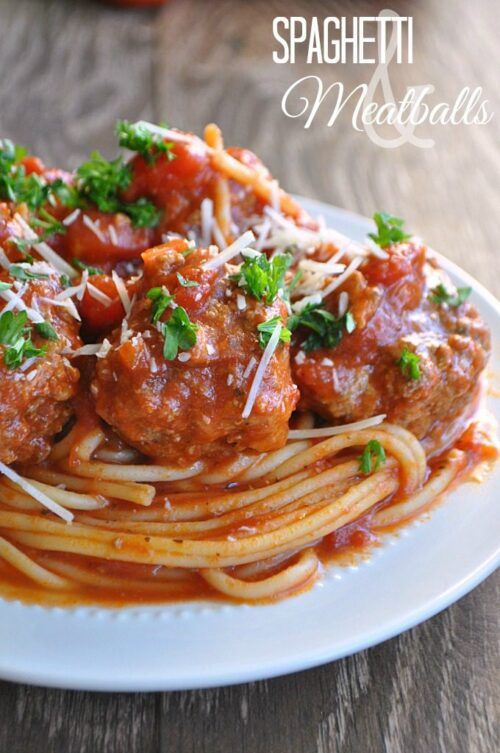 3. These fun Meatball Pasta Skewers make for a creative dinner or easy-to-carry meal for parties and potlucks!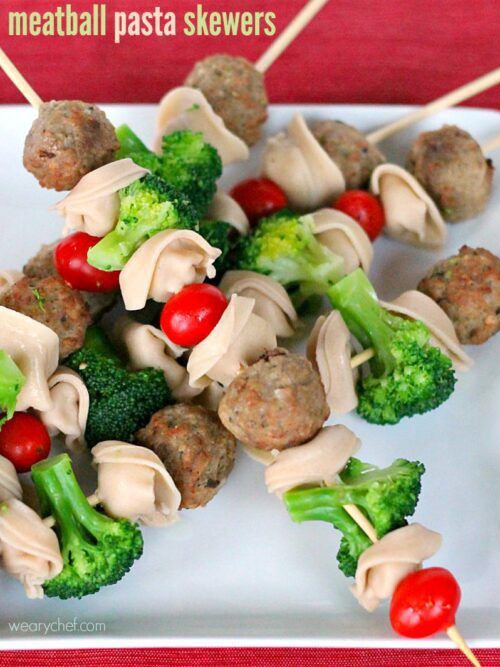 4. If you have a sweet tooth, don't miss these tasty Hawaiian Meatballs by Yummy Healthy Easy!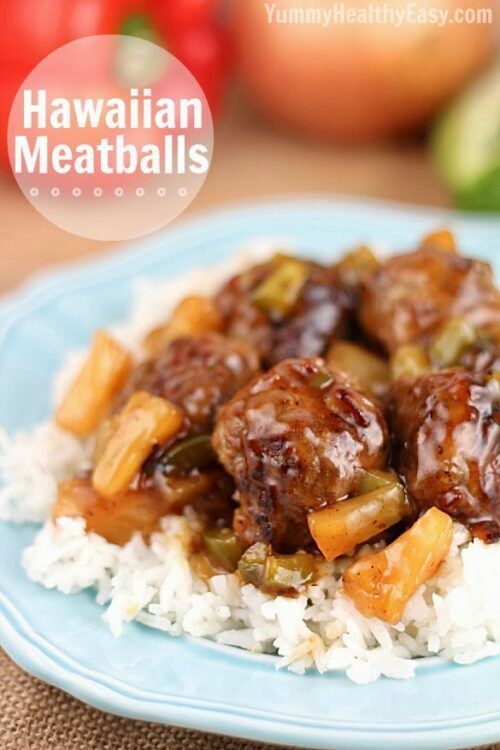 5. I love a skillet dinner, and this Meatball Skillet Lasagna by Brooklyn Farm Girl looks irresistible!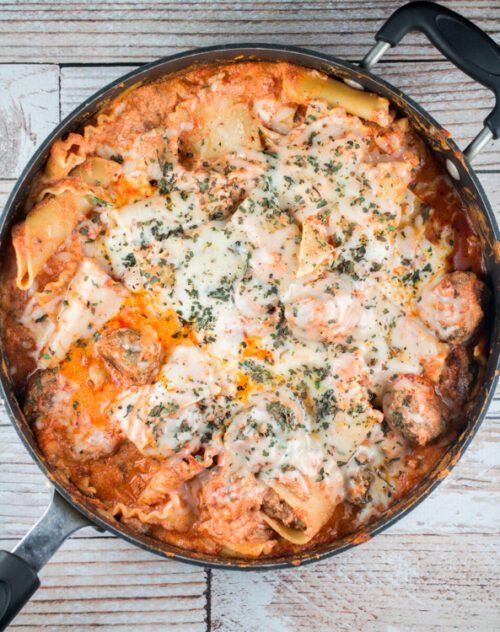 6. Ground sausage is the ticket to making Meatballs and Gravy in under 30 minutes with only a few ingredients. This is one of my favorite dinner recipes!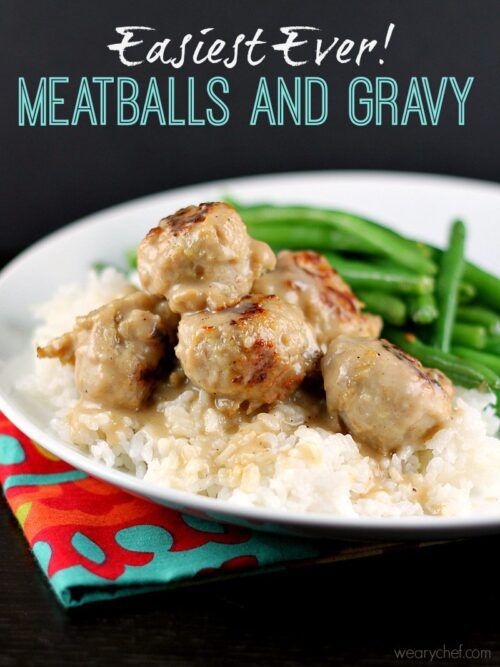 7. It won't be a (good) party without these Buffalo Chicken Meatballs stuffed with blue cheese by The Recipe Runner!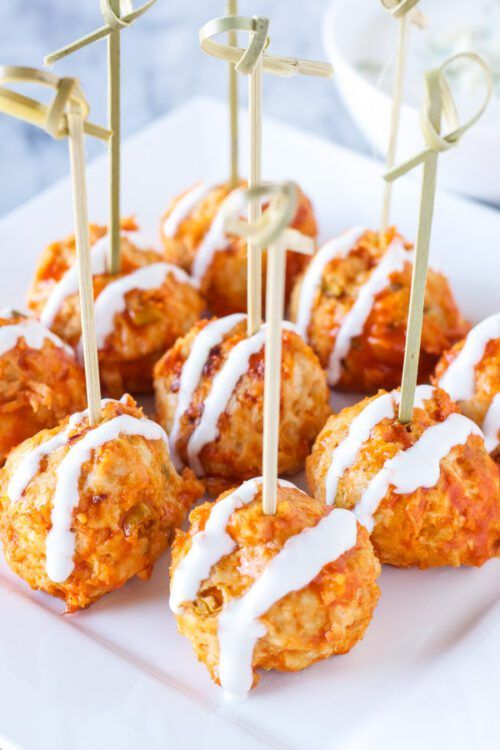 8. These Bacon Wrapped Sweet and Spicy Meatballs by The Gunny Sack manage to use most of my favorite words in one recipe name.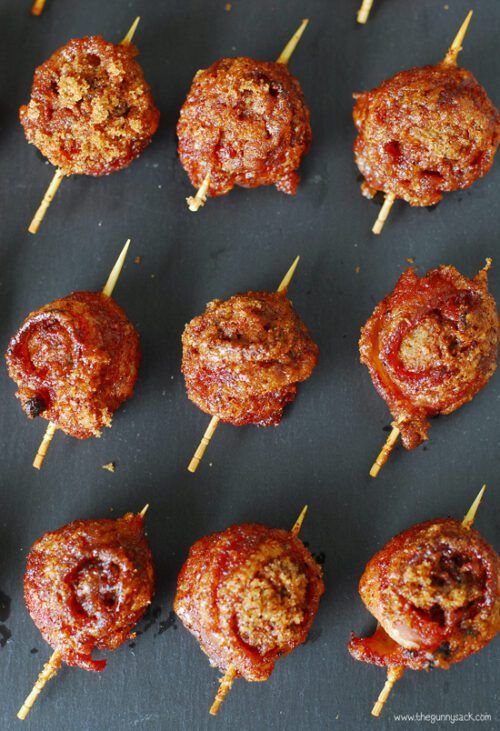 9. Wine + Meatballs = Good Times. I can't wait to try these Cranberry Pinot Noir Meatballs by Julie's Eats and Treats!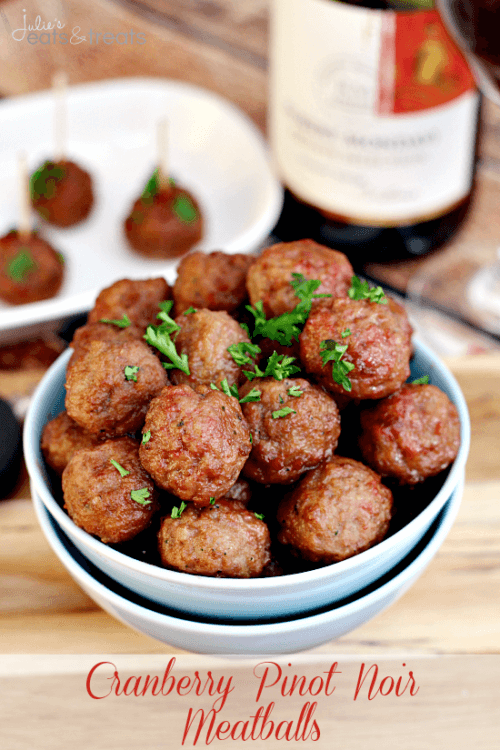 10. I am slightly obsessed with goat cheese, so these Goat Cheese Stuffed Meatballs by Housewife in Training Files need to make an appearance at my house in the very near future.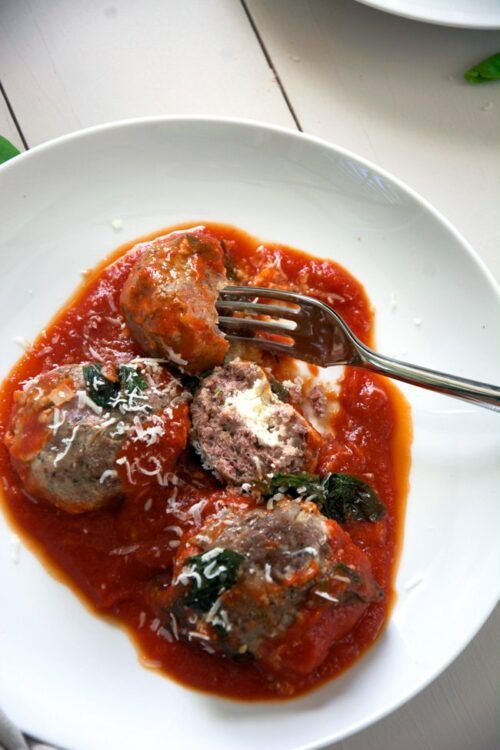 11. I think teriyaki flavor is often a hit with kids and parents alike, so these Teriyaki Meatballs by Mom on Timeout are a great family recipe.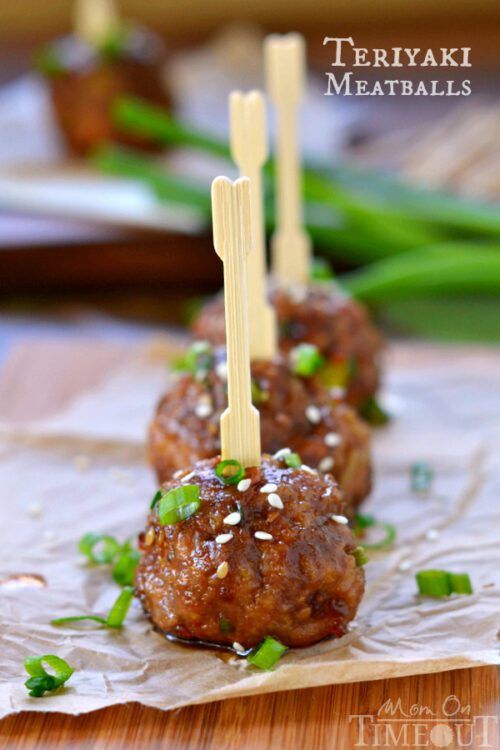 12. Listen to these words and tell me you're not excited: Pepperoni Pizza Meatballs. Get the recipe at Tastes of Lizzy T!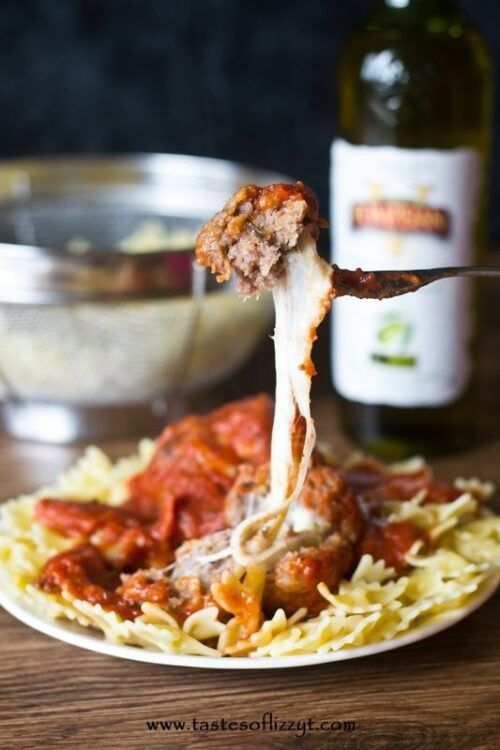 What's your favorite meatball recipe? Let me know in the comments!