These crab and shrimp enchiladas smothered in a luscious, creamy sauce are easy to make at home!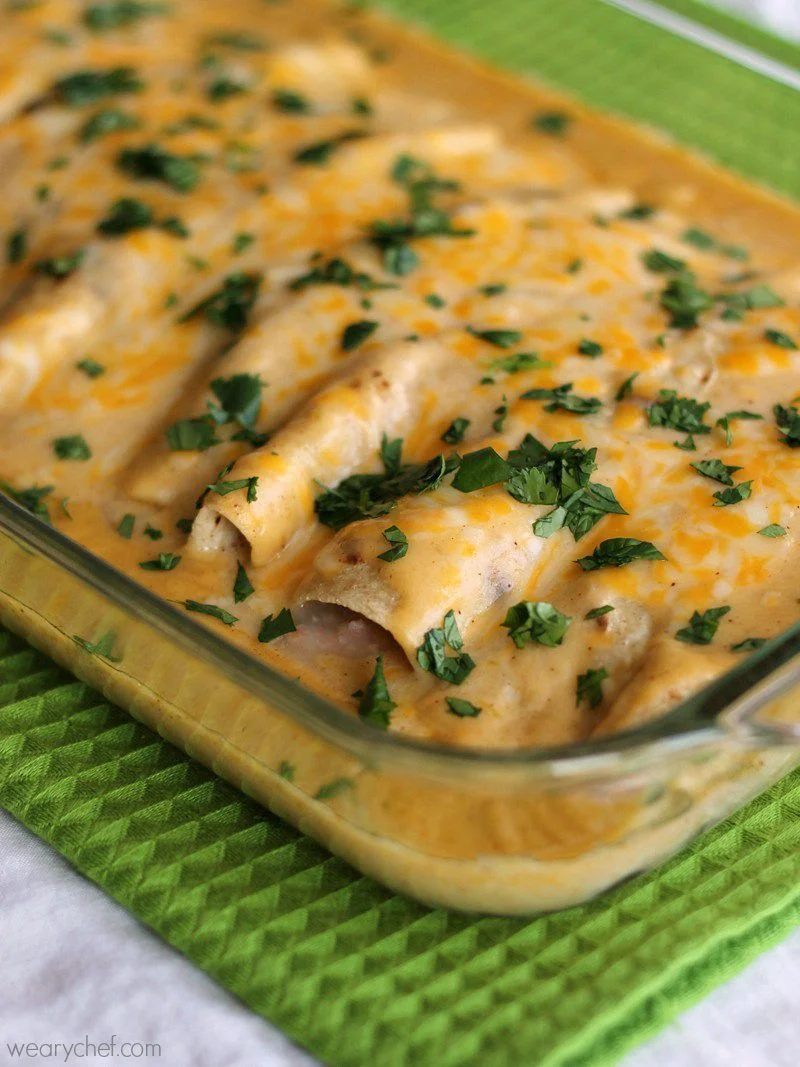 What do you like to order when you go out for Mexican? If there is seafood on the menu, I usually choose it. Fish tacos, shrimp burritos, and seafood enchiladas are some of my favorites. These crab and shrimp enchiladas make me feel like I'm in a restaurant at home! The creamy enchilada sauce is made from scratch, and since it starts with butter, you know it's going to be good.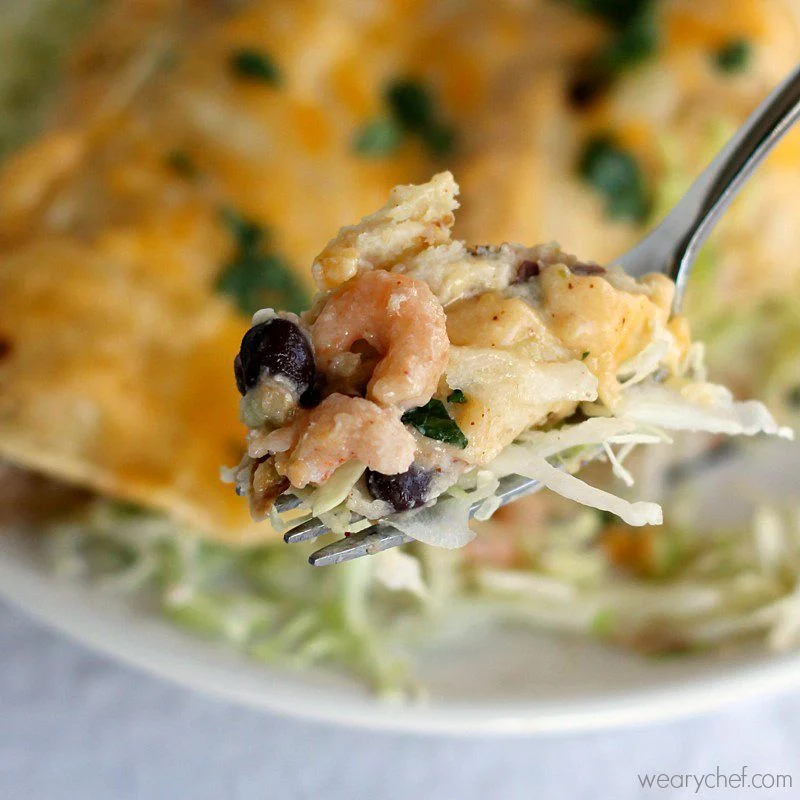 I wanted to make this dish easy, affordable, and accessible to everyone even if you don't have access to fresh seafood. To do that, I used canned crab meat and frozen salad shrimp. You get all the flavor without it costing you an arm and a leg for fresh crab!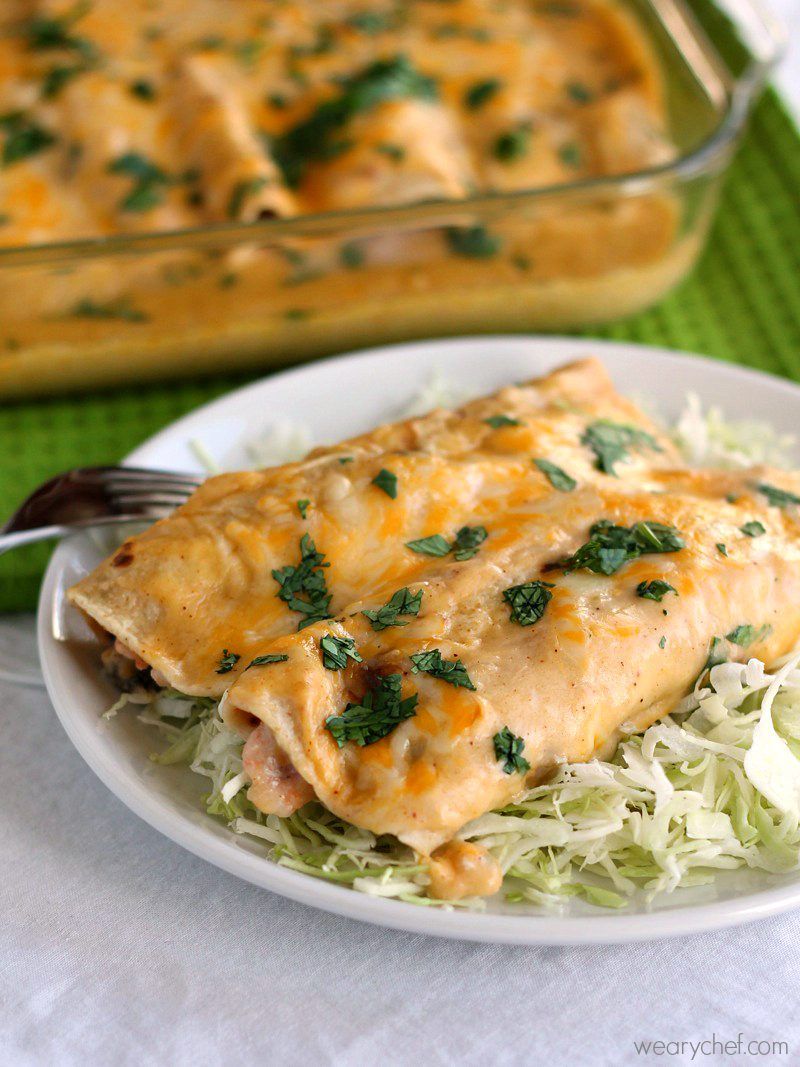 I planned to make this recipe last week, and it kept getting bumped because I had other ingredients that needed to be used or weariness got the best of me. After a few days of telling my husband in the morning that we would have enchiladas and then changing my mind by dinner time, I think he had given up! I finally made them over the weekend, and we agreed that they were worth the wait. Because my boys are generally against sauces, I added some of the filling to their quesadillas instead, and that was a hit too!
I slightly adapted this recipe from my original written for TodaysMama.com.
| | |
| --- | --- |
| | |
Preheat oven to 375 degrees F. Spray a 9 x 13″ baking dish with cooking spray.

In a medium bowl, stir together beans, crab, shrimp, ¼ c. salsa, ½ c. cheese, and sour cream. Spoon about ⅓ c. of this filling down the center of each tortilla, fold sides to the middle to cover filling, and place rolled enchiladas seam side down in the prepared baking dish. Enchiladas should fit tightly together in the pan.

Melt butter in a skillet over medium heat. Whisk in flour until combined. Slowly add chicken broth about ¼ c. at a time, whisking constantly to keep mixture smooth. When all chicken broth is added, bring to a simmer. Stir in chili powder, cumin, salt, ½ c. cheese, ¼ c. salsa, and half and half. When cheese is melted, turn off heat and pour sauce evenly over prepared enchiladas.

Cover dish with foil, and bake for 30 minutes. Remove foil, and sprinkle remaining ½ c. cheese over the top. Bake an additional 5-10 minutes until cheese is melted and bubbly. Serve enchiladas on a bed of shredded cabbage and garnish with chopped cilantro if desired.