Today's Easy Weekly Dinner Menu includes Creamy Enchiladas, Crockpot Asian Beef, Deep Dish Pizza with Pasta Crust, Healthy Shrimp Etouffee, and lots more!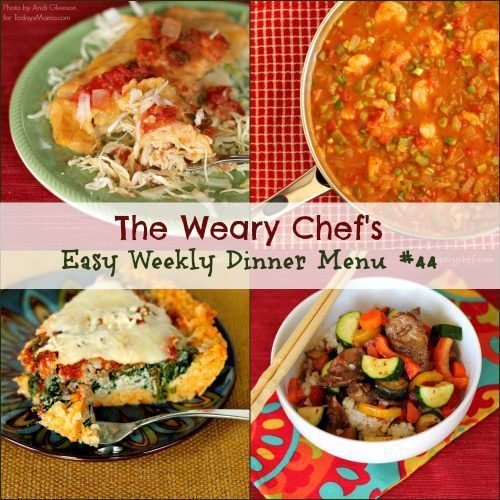 Hello! How in the world are you? What are you doing for Thanksgiving? (That is not a rhetorical question. Tell me in the comments below!)
I have  a small announcement that is related to the holiday: Next week I will not be writing new easy dinner recipes. After 44 weeks of blogging, I feel like it's OK to take a week off! I know everyone is going to be traveling and eating turkey for most of the week, so I don't think you need new dinner ideas! I do have a fun weekly dinner menu planned with old favorites though, so come back to check that out on Saturday.
When I say I will be taking a week off, that's a bit generous. I don't seem to know how to properly relax, but I will be changing gears a bit with posts on a couple different kinds of topics: Learning How to Create Fancy Tablescapes and Choosing Wine for Your Holiday Table. I am not particularly knowledgeable about either of these subjects, but that's what makes it fun. I'm going to learn and tell you about it in the process! I hope you will stop by early next week to check out those posts.
Hey, speaking of Thanksgiving, did you see my cocktail yesterday? It's an Old Fashioned made with mandarin oranges, and the red, orange, and brown colors make me think of Thanksgiving. Make it with Wild Turkey bourbon, and you have a perfect signature drink for stuffed guests that evening!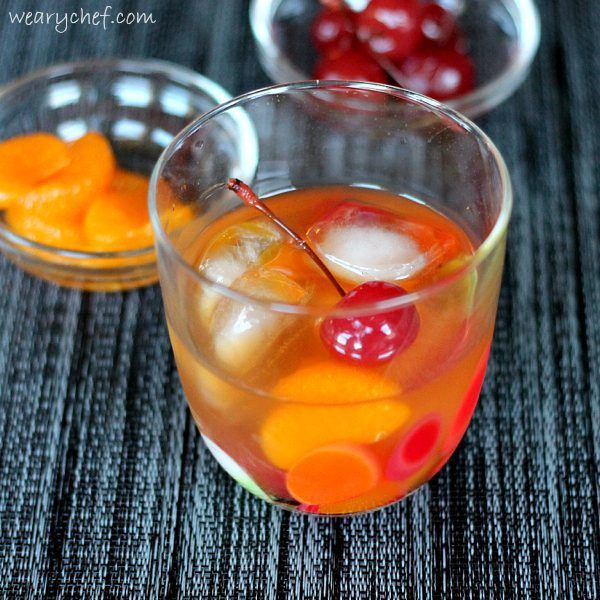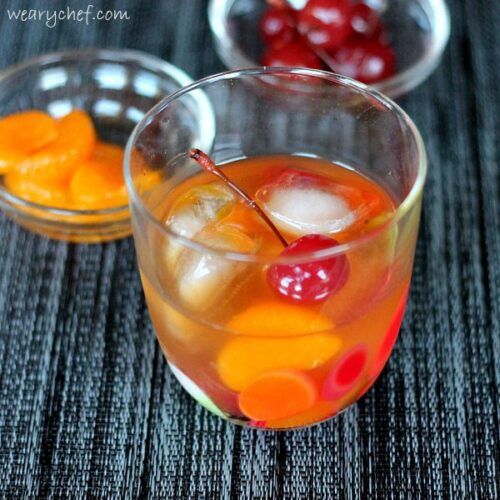 I need to stay focused. I'm not here today to talk to you about fancy place settings or turkey cocktails. I'm here to talk to you about regular easy dinner ideas that you will love to put on your table! Check out these babies:
Before I go, I want to remind you to enter to win a Pomi tomatoes prize pack before 11/27. You can win four boxes of Italian boxed tomatoes plus some Pomi refrigerator magnets. Good luck!
I'll see you next week to talk about fancy tables and not-too-fancy wine before Thanksgiving. Have a great weekend!