We love this light and flavorful Greek salad recipe loaded with chicken, feta cheese, and fresh vegetables.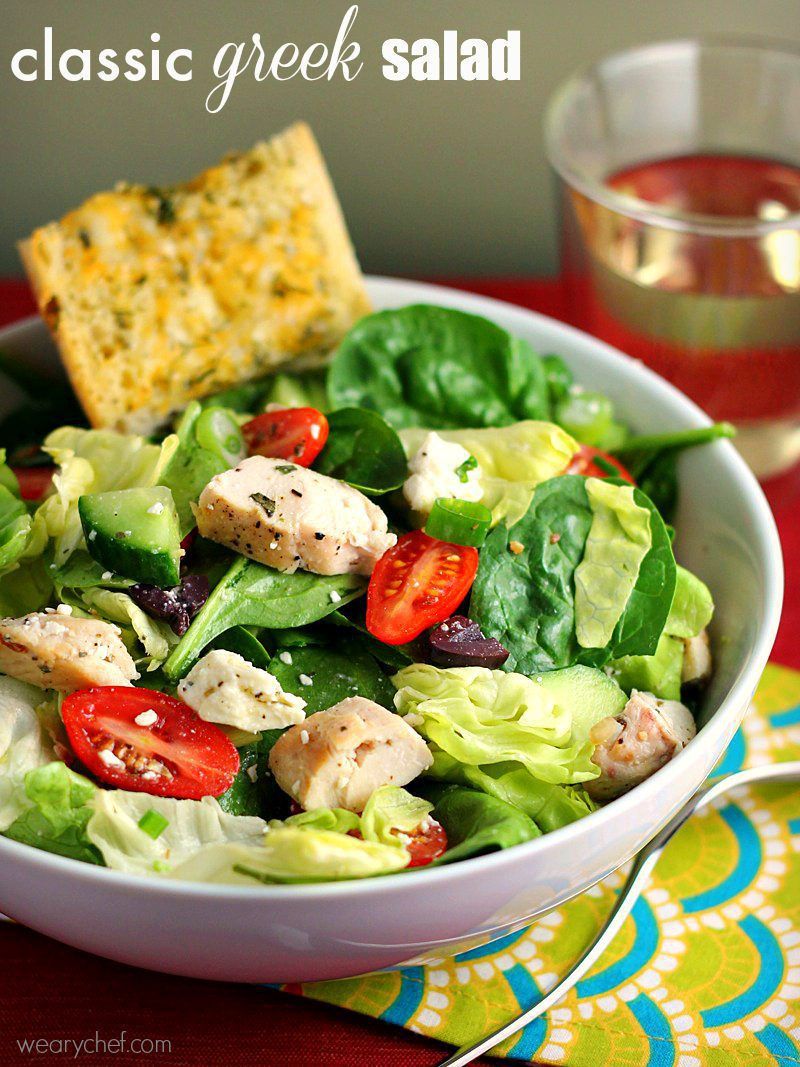 I know this looks like a lot of ingredients, but this classic Greek salad with chicken is simple to put together and is a tasty, refreshing meal. You can prepare the dressing and chicken and chop the vegetables a few hours ahead of time and then throw it all together for an easy 30-minute weeknight dinner. The amount of dressing written here is for a lightly dressed salad. Increase the amounts if you prefer more dressing. This is one of our very favorite meals at our house, and I am sure you will love it too!
Print
This Greek salad goes great with these recipes…
| | |
| --- | --- |
| | |
Combine all dressing ingredients in an airtight container. Shake well to combine. Set aside.

Drizzle chicken breasts with olive oil and sprinkle with salt, pepper, and oregano. Cook chicken with your favorite method, either sauteing on the stovetop, baking in the oven, or grilling. I typically saute in my iron skillet or bake in an aluminum foil packet at 350 degrees F for 15-20 minutes. (Make sure chicken is cooked completely, whatever method you choose.) Dice cooked chicken into bite-sized pieces. Allow to cool slightly to avoid wilting greens.

Toss together salad greens, green onions, tomatoes, cucumber, olives, feta cheese, diced chicken, and salad dressing. Serve and enjoy.