This tender cube steak and gravy is one of my favorite comfort food meals. These beef steaks are fork-tender, savory, and delicious (and easy too)!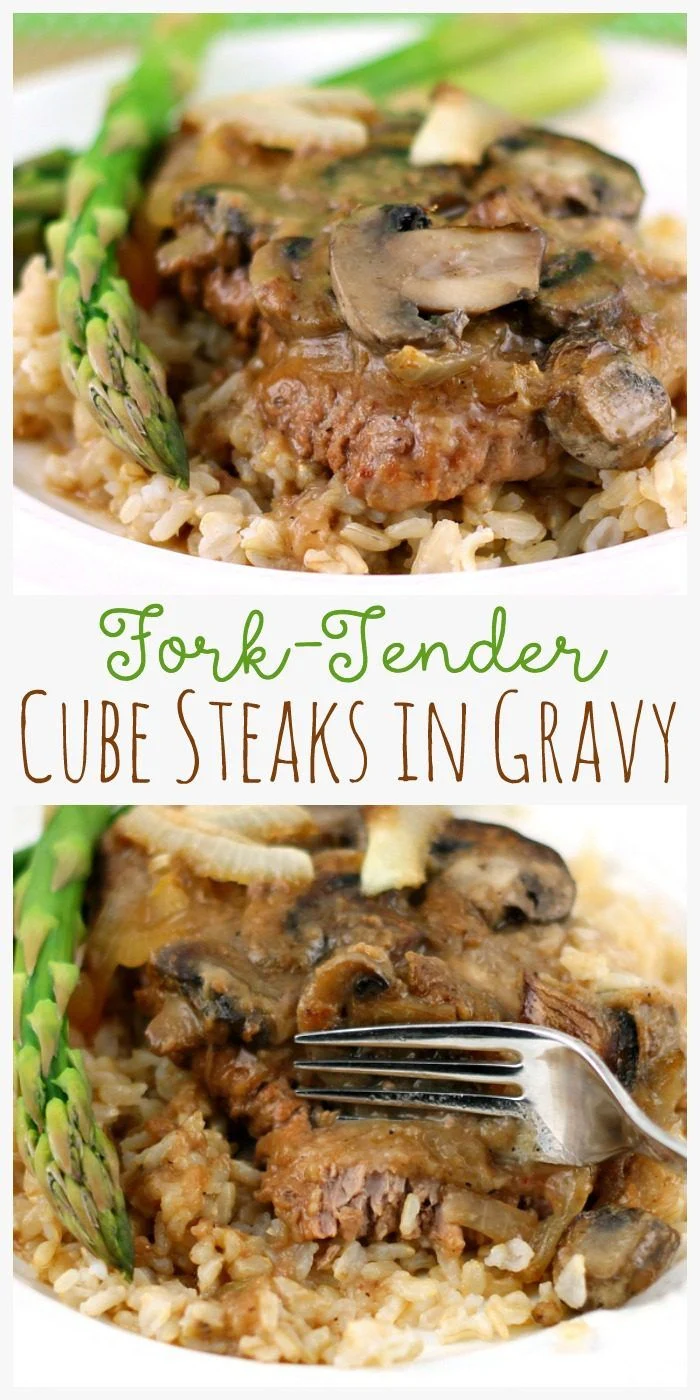 Fork-Tender Steak
This cube steak recipe was one of the first dishes I shared here, and boy do we love it. Since this was an early recipe, the original photos were B-A-D. So, I buried the originals deep in a virtual trashcan, but trust me on this. It took me almost a year to make this tasty recipe again. Then, take new photos. Also, we were very happy to have this old favorite for dinner. I hope this recipe will be a favorite at your house too!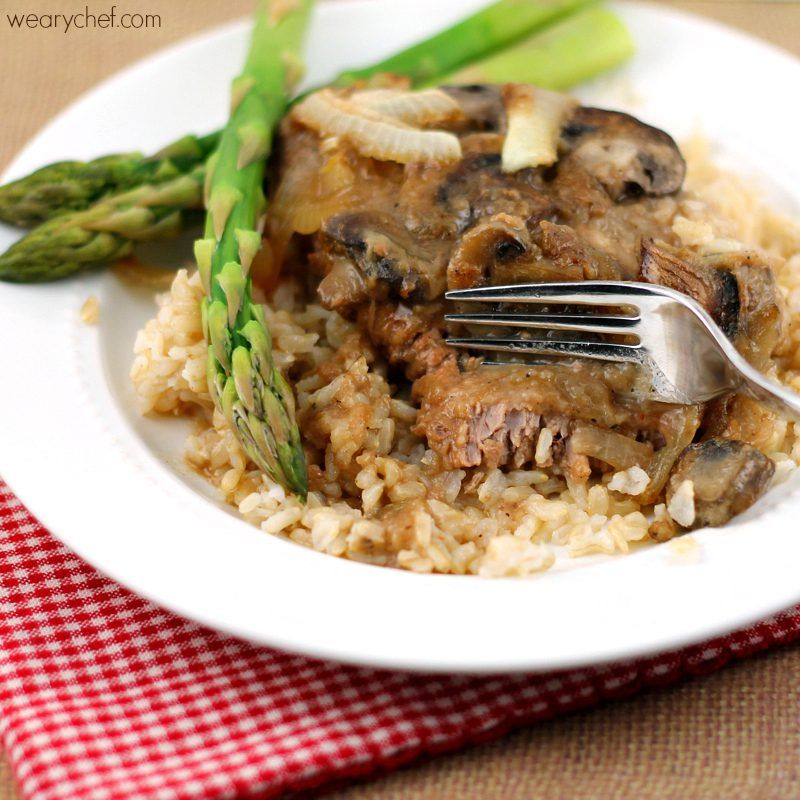 There is something extra delicious about fork-tender meat if you ask me. Of course, I love a good steak, but slow-cooked meat that melts in your mouth is a different kind of treat. Also, add in rice and gravy, and I'm in heaven! I have loved rice and gravy for as long as I can remember, so it may be a bit of nostalgia for my childhood and Southern food. However, if you are more of mashed potatoes and gravy fan, then definitely make some potatoes to go with it instead.
Cooking Cube Steak and Gravy
The best way to cook cube steak is to coat it and fry it. It is a quick-cooking, juicy, and flavorful dinner ideal for a weekday. The best kind of Southern comfort meal is this! The cubes are from the top or bottom round of beef, which is often a tough cut of meat. It is usually top round or top sirloin that has been flattened. It has a good flavor and is reasonably priced. The butcher will flatten and pound the flesh to make it soft. It cuts easily and cooks fast.
Although pressing tough portions of beef to make them more tender has a long history in the Southern and Western United States, the cube steak didn't become a common butcher shop staple until the 1930s and 1940s when patents for mechanical cubing machines were granted. This procedure results in what seems to be small cubes on the outside of the steak, giving it its specific significance. This simple recipe consists of lightly seasoned breaded cubes that are pan-fried and covered in a delectable mushroom sauce.
Cubed Steak An Economical Dinner
A quick, simple, and economical dinner offer to your family is cubed steak with onion gravy. Steaks cut into cubes are floured and cooked in a skillet. In addition to a huge sliced onion, a packet of dry onion soup mix adds tones of onion flavor to the gravy that tops this country-style steak. You can prepare this dinner quickly. These are ideal and delicious meals. Serve with rice, Amish egg noodles, or fluffy mashed potatoes.
Even though cubed steak is cheap, it can still be a delicious recipe for your family. You may prepare a hearty and tasty evening of delicious meals with this versatile cut of beef and the ideal recipe while staying inside your spending limit. You embrace the entire beefy flavor in this recipe and make this dish into a delicious feast! According to the recipe, the steak must be immediately fried over high heat to lock in all its fluids and flavors. Well, beef is beef. Whether it's cheap or expensive, you can still enjoy it. With this dish, for sure it will taste expensive.
How to Cook Tender Cube Steak and Gravy Over Rice?
Print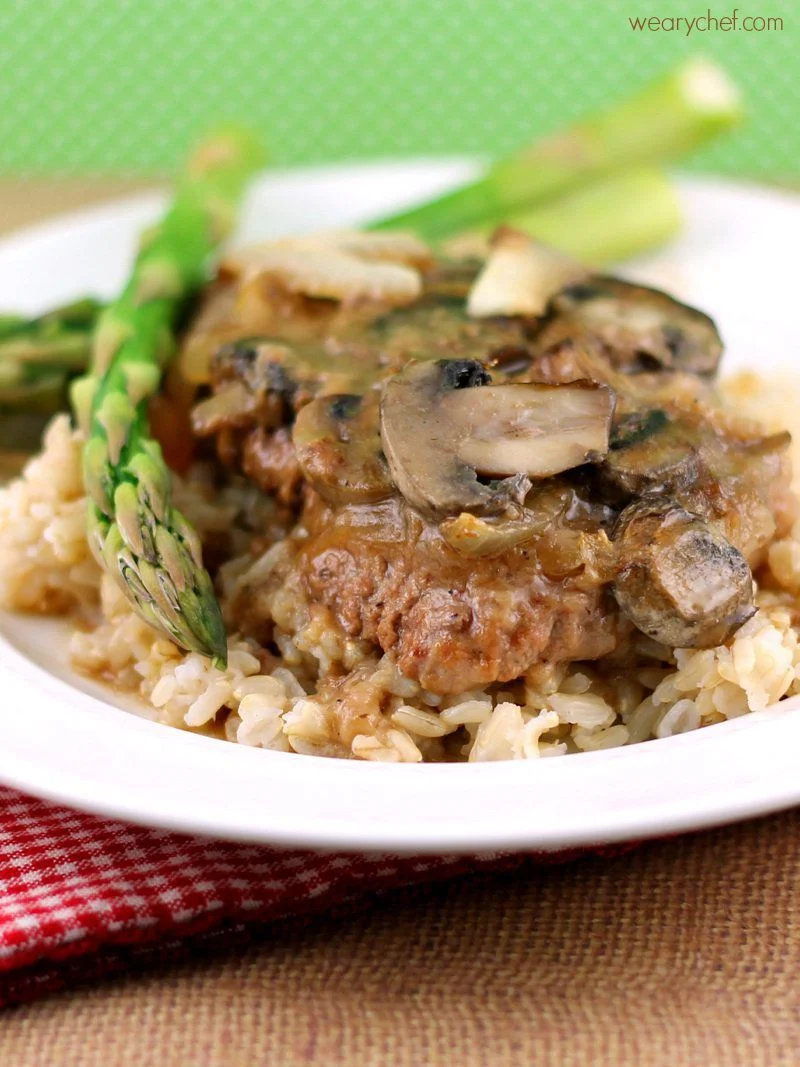 Tender Cube Steak and Gravy Recipe
You will love this hearty, comforting dinner!
Total Time:

2 hours 10 minutes

Yield:

4

1

x
1

pound

cube steaks

1/2 teaspoons

kosher salt
a few grinds black pepper

1/2

cup

all purpose flour

1/2 teaspoon

garlic powder

2 tablespoon

olive or vegetable oil

1

onion cut in half, then sliced into strips

8

ounces

sliced mushrooms

15

ounces

beef broth

2

dashes worcestershire sauce

2

cups

cooked rice
Instructions
Sprinkle salt and pepper on both sides of cube steaks. Combine flour and garlic powder in a shallow bowl.
Heat oil in a 10″ skillet over medium-high heat. (Use an iron skillet if you have one.) Dredge steaks in flour mixture, making sure they are evenly covered, and shake off excess flour.
Cook steaks in hot oil until brown, 3-4 minutes per side. It may be a tight fit for the meat, but it will shrink as it cooks.
Place sliced onions and mushrooms evenly over steaks, then add beef broth to just cover the contents. (You can add a little water if you don't have quite enough broth).
Add worcestershire sauce, and bring to a boil, then reduce heat to medium-low and simmer at least two hours. (Loosely cover pan during simmering.) Meat will be very tender, and gravy will be thin. Serve over rice.
Author:

Prep Time:

10

Cook Time:

120

Category:

All Time Favorite Recipes, Dinner, Red Meat

Cuisine:

American
Nutrition Information
Per serving:
| | | | |
| --- | --- | --- | --- |
| Calories | 660 kcal | Carbohydrates | 21 g |
| Protein | 42 g | Fat | 44 g |
| Saturated Fat | 15 g | Cholesterol | 152 mg |
| Iron | 4.5 mg | Sodium | 712 mg |
| Potassium | 1160 mg | Fiber | 1 g |
| Sugar | 1 g | Vitamin A | 480IU |
| Vitamin C | 1.7 mg | Calcium | 47 mg |
Health Benefits of Cube Steak and Gravy
Although beef is a good source of protein and other nutrients, it is also heavy in saturated fats and cholesterol, leading to fatty deposits in the blood. it should be consumed in moderation; beef may be a nutritious component of your diet. "A cumulative body of research reveals a clear link between high consumption of red and processed meats and an increased risk of heart attack, cancer, and diabetes. There is a general rise in health risks while eating beef. However, if you choose lean cuts and consume them in moderation, beef does have some advantages.
Blood health
It is a great source of iron. The iron in beef supports the production of hemoglobin, a protein that allows the movement of oxygen from the lungs to the rest of the body through the blood. Therefore, eating beef can help avoid iron deficiency anemia in those who are sensitive.
Immunity and healing
Zinc repair damaged tissue and promote a stronger immune system; in beef, these all sources are available in good amount. Zinc must be consumed in sufficient quantities for youngsters to grow and thrive.
Muscle function
Protein is necessary for the health of muscles. It repairs the muscle and tissue which we naturally lose in daily activities. Additionally, protein supports muscle growth and is incredibly useful for weight lifting.
Weight Loss
If you consume a great, moderately-sized steak that is strong in protein and low in carbohydrates, you will feel satisfied for longer after eating steak; you feel pleasant and satisfied, so you probably won't ask for a second helping.
Nutritious
A steak is a rich source of B vitamins, iron, vitamin A, vitamin e, potassium, zinc, and phosphorus, among other nutrients. It is a great source that provides many nutrients in just a single serving.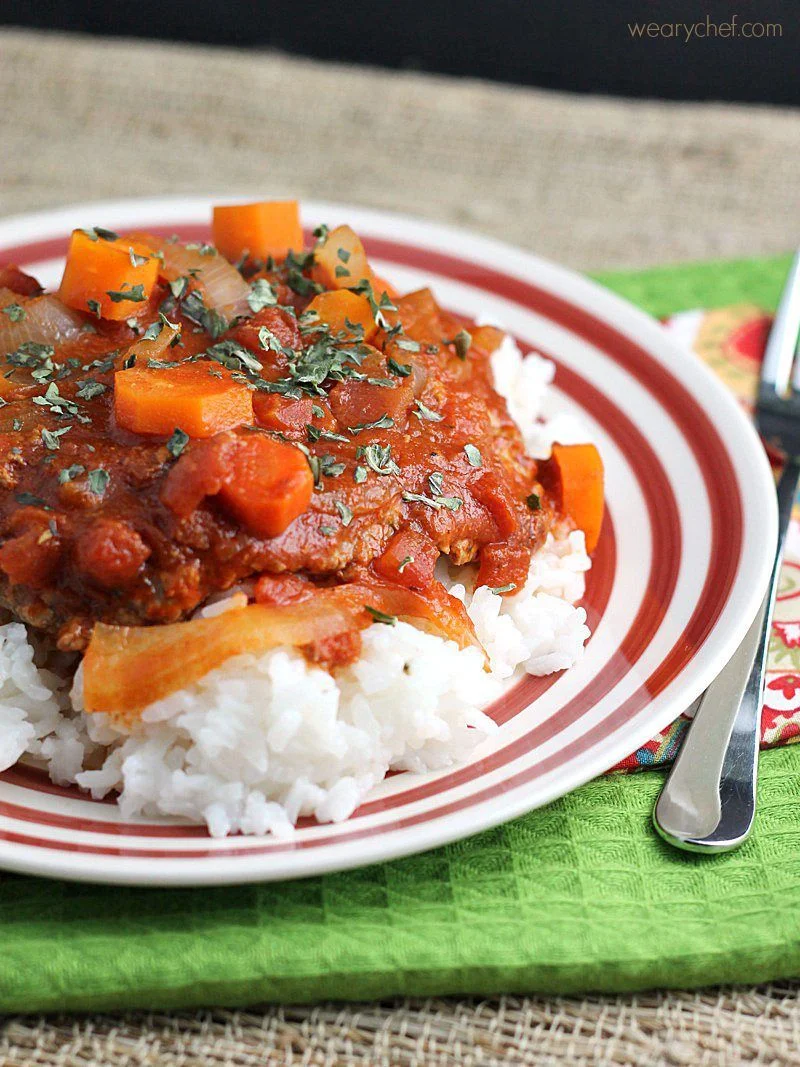 What Do You Love About This Cube Steak and Gravy Recipe?
Steak is a favorite among people because of its taste in the mouth. When people eat steak, it gives flavor, softness, and juiciness. So, the combination of these ingredients is unequaled by any other meat dish. As a result, the struck tone is rich and deep.
Set it and forget it! Start in the morning before work and finish by dinnertime.
Loads of flavor! Plenty of flavors, although it takes little time to put together. So, it takes the entire day to cook gently. Then, infuse the meat with the onion and mushroom soup flavors.
It's easy! There are only three simple tasks, and your house will smell wonderful all day, and everyone will enjoy this juicy and yummy recipe.
How To Store
Serve: Can be kept at room temperature for up to two hours before being cooled.
Store: Can be kept in the fridge for up to three days when stored in an airtight container. Reheat on a stovetop over low heat.
Freeze: After it has cooled, store it in a sealed container in the freezer for up to three months.
Reheating Method
In the refrigerator overnight, thaw any frozen leftovers. To get it to room temperature, leave it out for 20 to 30 minutes. Afterward, move them to a baking dish or place them in a covered skillet over low heat until the required temperature is reached.
Cook the batter for 25 to 30 minutes at 250°F (121°C). Longer durations of low heat will prevent it from drying out. Add water or broth as necessary when reheating by using the method.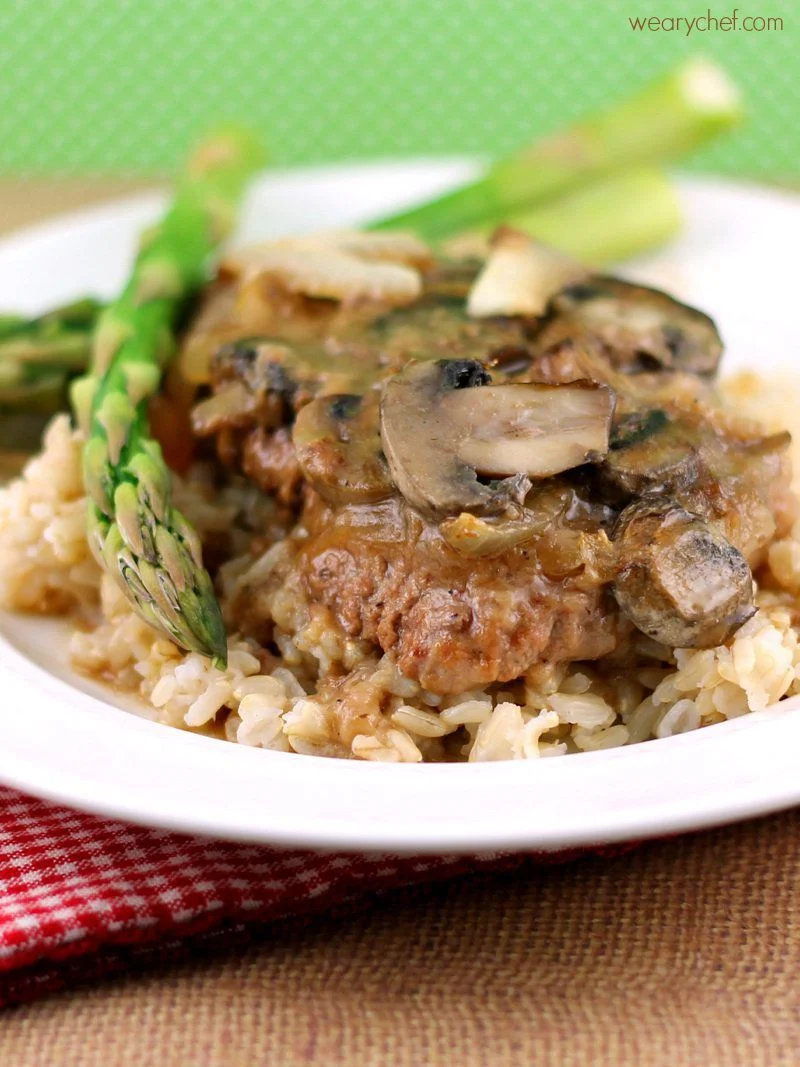 Enjoy Your Cube Steak and Gravy!
You need to be home for a couple of hours to prepare this recipe, but it's hands-off cooking after the first five minutes. Your house will smell amazing while it simmers, so that's a bonus of the long cooking time. I haven't tried making these cube steaks in the slow cooker yet, but I think it would work if you browned them in the skillet first and then moved them to the crockpot. Let me know how it goes if you try it that way, or I'll let you know if I try it first :) Make sure to spare time when preparing this. It will be worth it!
I know you'll also want to check out these recipes!