Spice up your lunch with these Spicy Tuna Melts made in your waffle iron or panini press!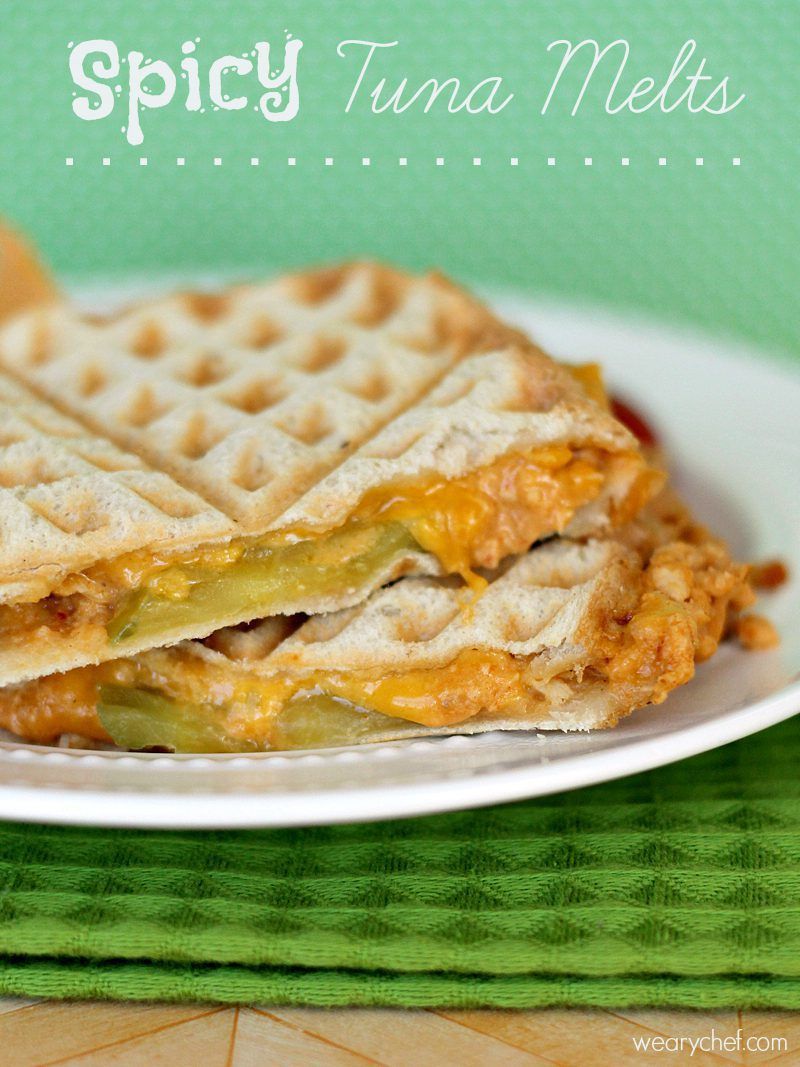 Do you love tuna melts and spicy food? Me too! Let's be best friends! Do you like nerdy card games and jigsaw puzzles too? Um, on second thought, let's just stick to our taste in sandwiches before we ruin a good thing. These ooey-gooey tuna sandwiches are simple to make and perfect for a quick lunch or dinner. You only need a few ingredients including tuna, mayo, and sriracha. Grab your bread, cheese, and pickles; and you are ready to get melting!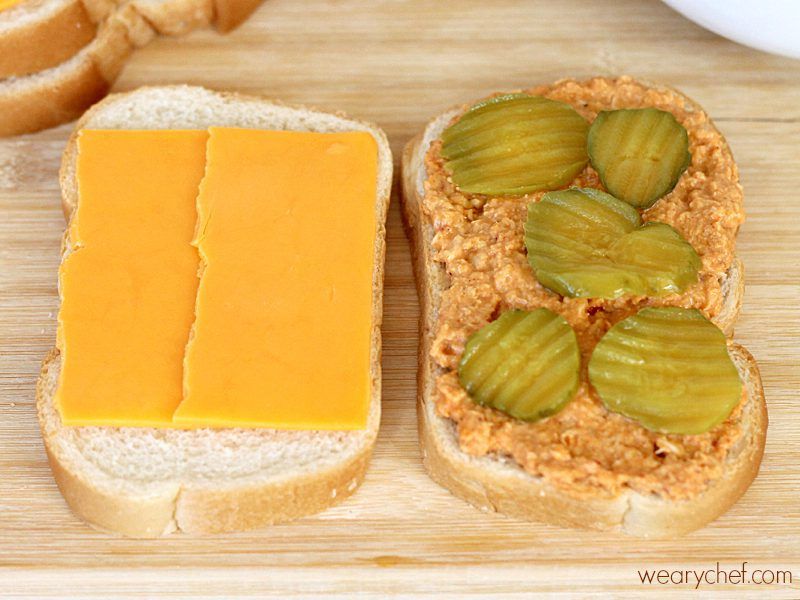 I don't have a panini press, but I do have a waffle iron. I'm always looking for new ways to use that thing besides just waffles, and these sandwiches worked perfectly. Preheat your waffle iron, place the assembled sandwich inside, close the lid, and press. Mine was cooked perfectly on the medium-dark waffle setting. If you don't have a waffle iron or sandwich press, don't worry! Just heat a little olive oil or butter in a skillet over medium, high heat, and cook your sandwich on both sides until brown and the center is hot.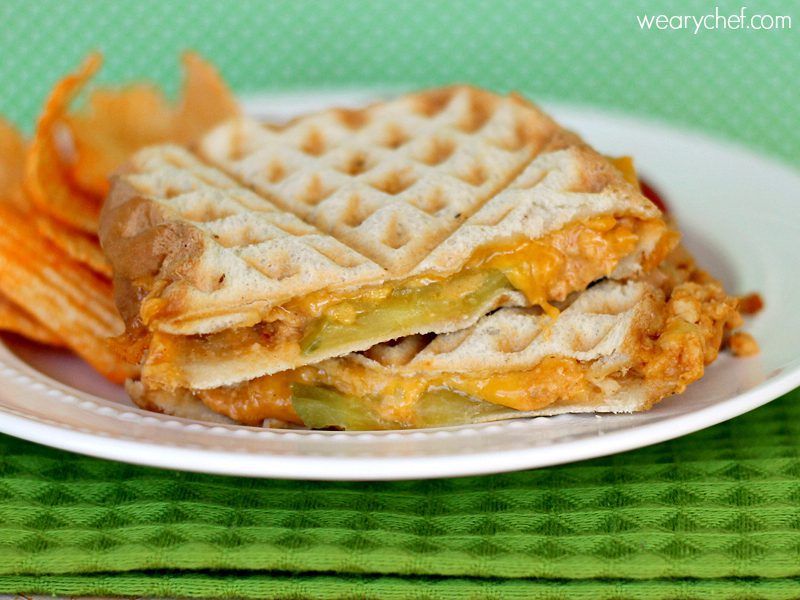 Having a hot, melty sandwich for lunch was such a nice treat on a plain old weekday when I'd usually be having leftovers or whatever else I could scrounge from the kitchen. Since these spicy tuna melts only take about 10 minutes to make, I'll definitely be treating myself to these cheesy devils on a regular basis!
I can't wait to try this spicy tuna salad on tuna melt tostadas next!
You might also like…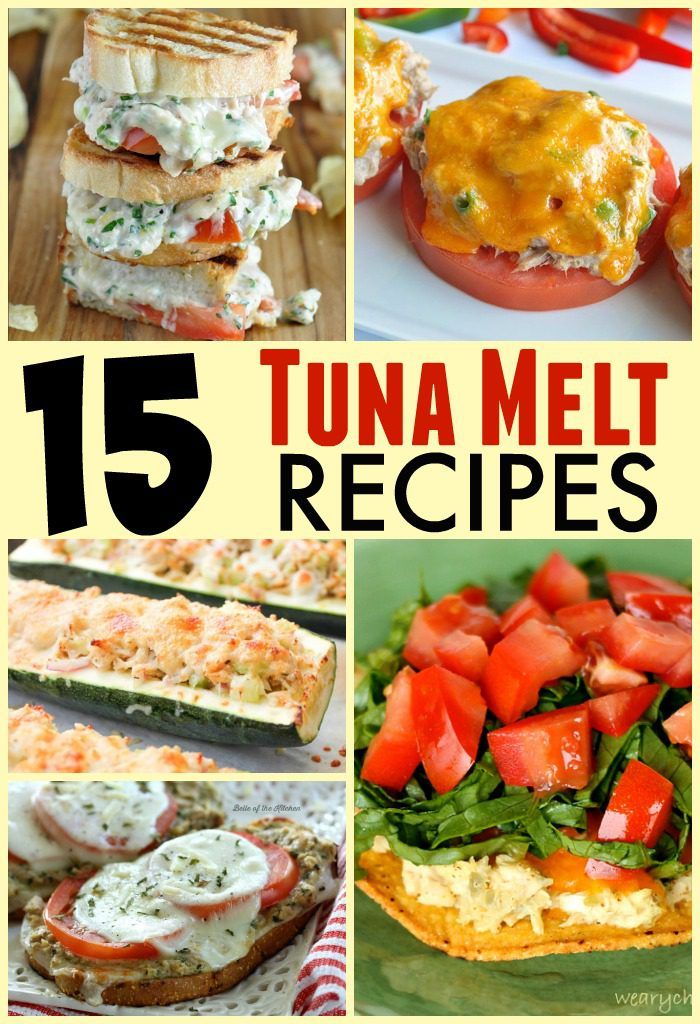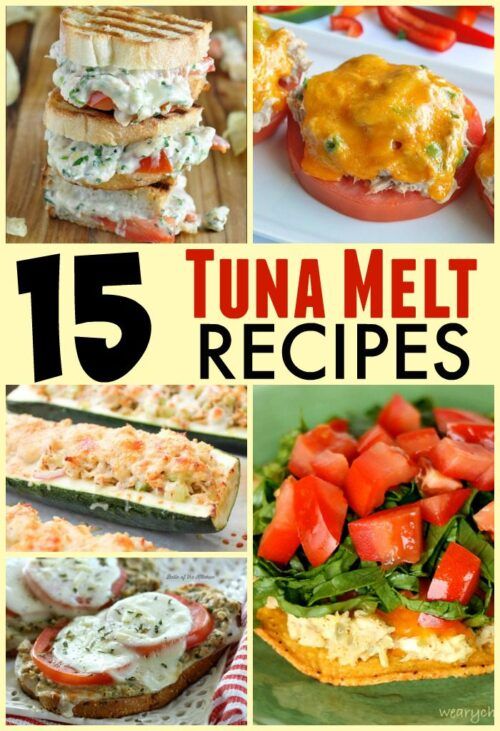 | | |
| --- | --- |
| | |
Preheat waffle iron or panini press.

Stir together tuna, mayonnaise, and sriracha until well combined.

Spread tuna salad evenly over three slices of bread, and top with pickle slices (if desired). Place a cheese slice on top of pickles, cutting cheese to fit bread without hanging over the edge. Place another slice of bread on top of each sandwich.

Carefully place assembled sandwich into hot waffle iron, close lid, and squeeze closed for a few seconds. Allow to cook until timer goes off or until bread is as toasted as you would like. Remove, cut, and serve. (Repeat for each sandwich.)
If you do not have a waffle iron or panini press, heat a couple teaspoons of olive oil or butter in a skillet over medium-high heat. Cook sandwiches on both sides until browned and heated in the center.