You are going to LOVE these quick and easy fish burritos! Tortillas are stuffed with beans and rice, crispy fish sticks, and all your favorite toppings. It's a family favorite recipe! Not to mention the Mexican flavor of these fish burritos!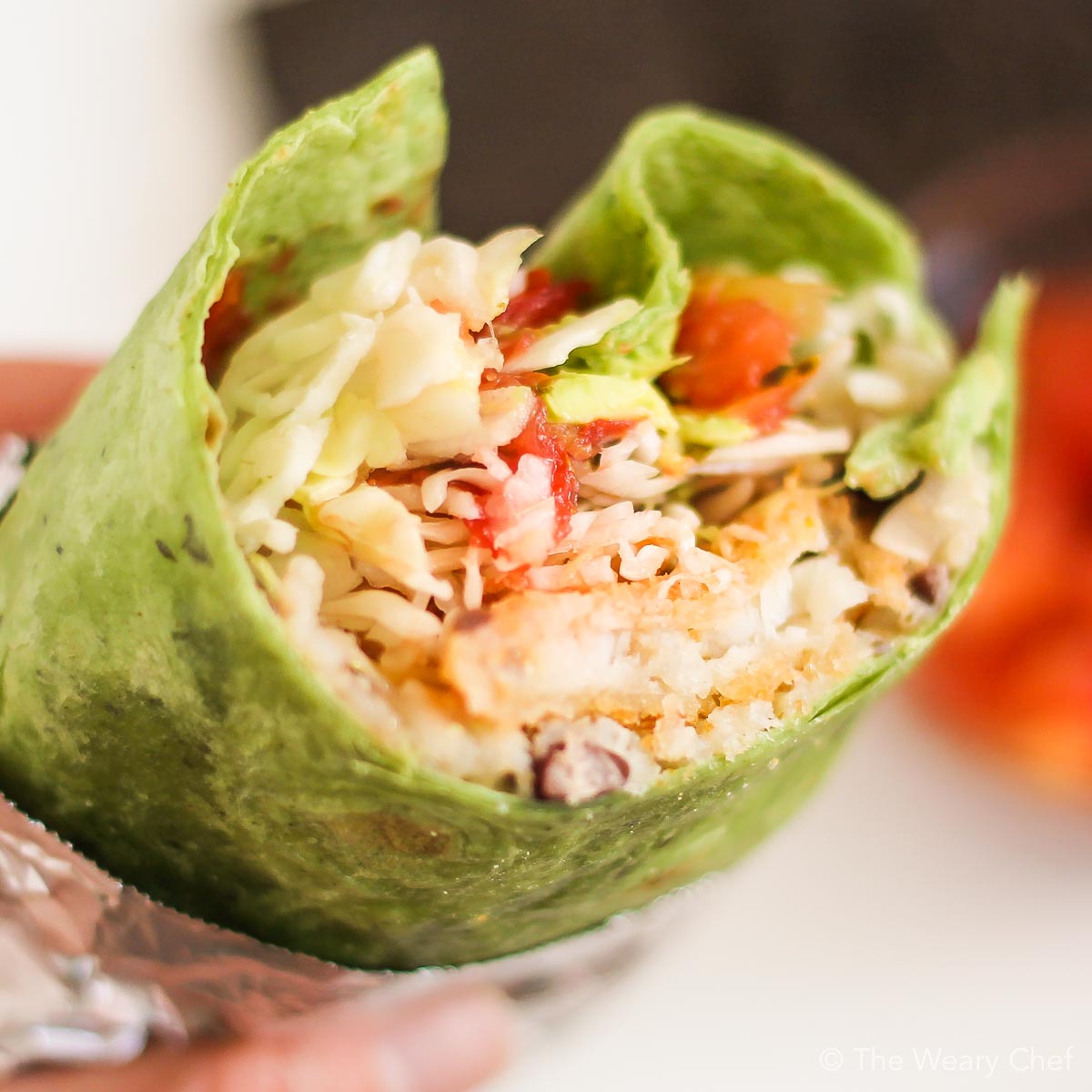 My First Experience with Fish Wraps
These fish wraps remind me of how many foods were new to me when I moved from Mississippi to San Francisco 17 years ago. (Yikes, I'm getting old!) I hardly knew what an avocado or mango was; I had never had the nerve to try sushi, and my Mexican food had been limited to ground beef burritos and cheese enchiladas.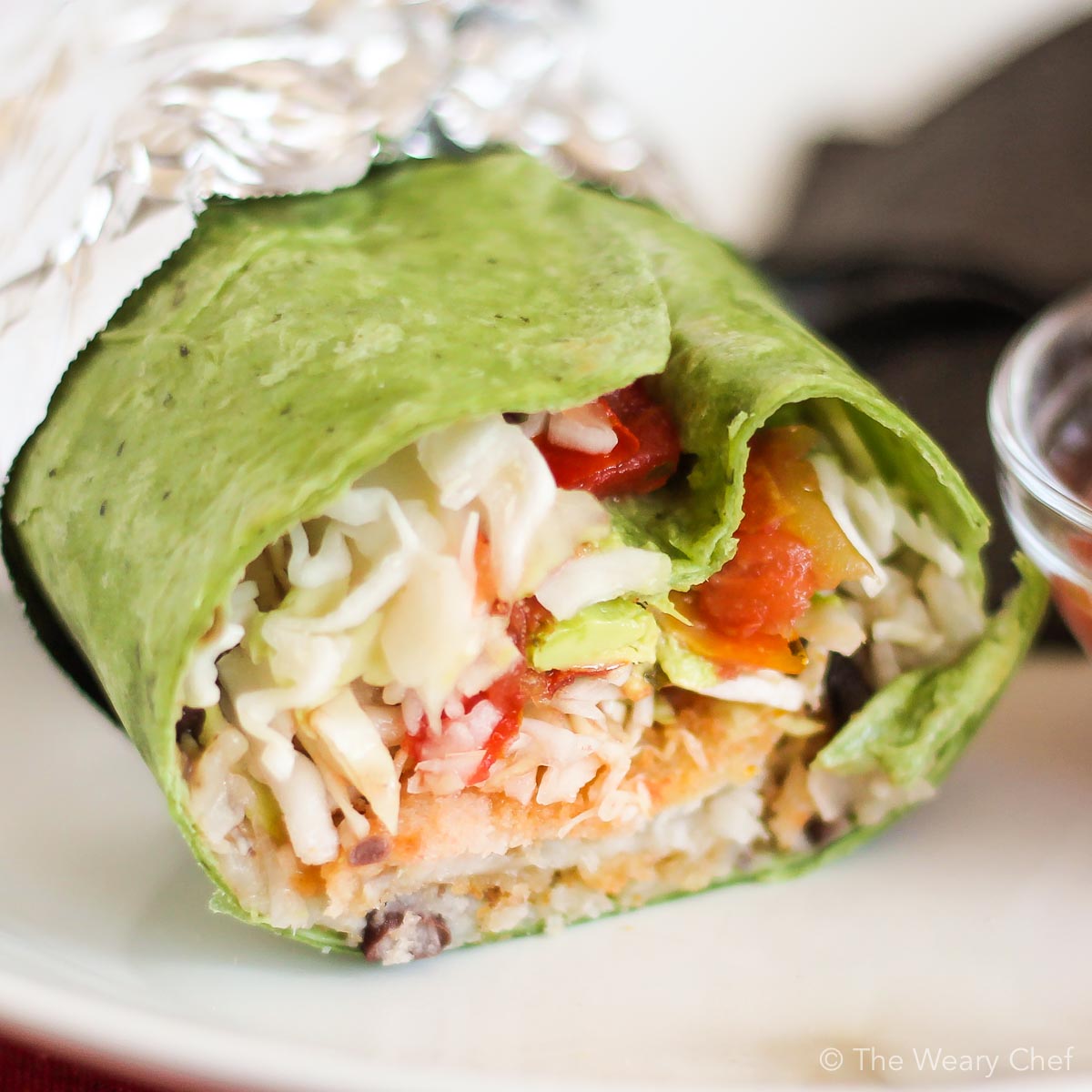 Our first apartment was within walking distance of an awesome, authentic taqueria. It was my first experience ordering a custom burrito made in front of me (this was before Chipotle was everywhere), and I had to watch my fellow diners learn how to tackle that gigantic, foil-wrapped beauty. At first, I shied away from guacamole (what was wrong with me!?), and the fish and shrimp burrito options sounded downright strange.
How I Like My Fish Burritos
Thank goodness I got over that because fish was born to be in a burrito! Now I always seek out the seafood in my Mexican food. Often restaurant fish tacos and burritos have crispy, fried fish inside. I'm not one to fry foods at home, but I realized that I had fish sticks in my freezer that could fit the bill. These filling, healthy fish stick burritos are so easy to make and rival some taquerias I've tried.
I used my black beans and rice recipe to fill these burritos. Man, I love that recipe, and I know you will too! It's super versatile, so you could make a double batch to get two dinners out of it. The beans and rice take about a half-hour to make, which is enough time to bake your fish sticks. Then watch how easy it is to put it all together!
How to Make Mexican Fish Burritos at Home
Here is an easy way to learn how to make Mexican Fish Burritos by watching my video tutorial on YouTube.
Have fun with this easy Mexican dinner recipe, and let me know in the comments how you like it :)

| | |
| --- | --- |
| | |
Prepare black beans and rice (recipe link below).

Meanwhile, bake fish sticks according to package directions until crispy.

Spread about 1/2 cup of beans and rice in the center of each tortilla. Arrange 4-5 fish sticks over the rice, and squeeze juice of 1/4 lime over the fish.

Spread 1/2 cup cabbage, 1/4 cup salsa, and a few slices of avocado over the fish. (These amounts should be adjusted to taste of course!)

Do your best to fold and roll the tortilla into a burrito. You can wrap the end with foil to hold it together and make it easier to eat. Enjoy!
You can use either of these beans and rice recipes:
Why not pair your fish burritos with a fresh margarita?