This easy black beans and rice recipe goes great with just about any meat, or you can stir in diced chicken or sausage to make a one-dish meal. It is versatile, inexpensive, and very tasty.
This black and beans rice recipe is so good, y'all. It's one of my family's favorite dishes, and it's so versatile! Serve it as a side with any meat of your choice, stir in some chicken or sausage, use it to fill burritos, or just eat it on its own. So many possibilities!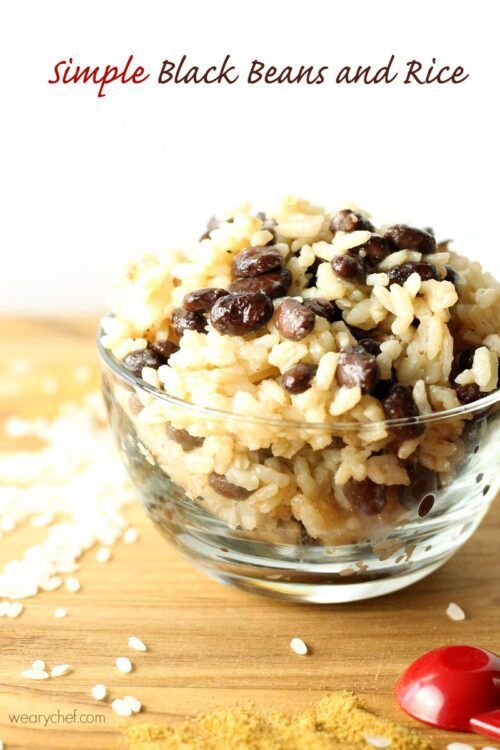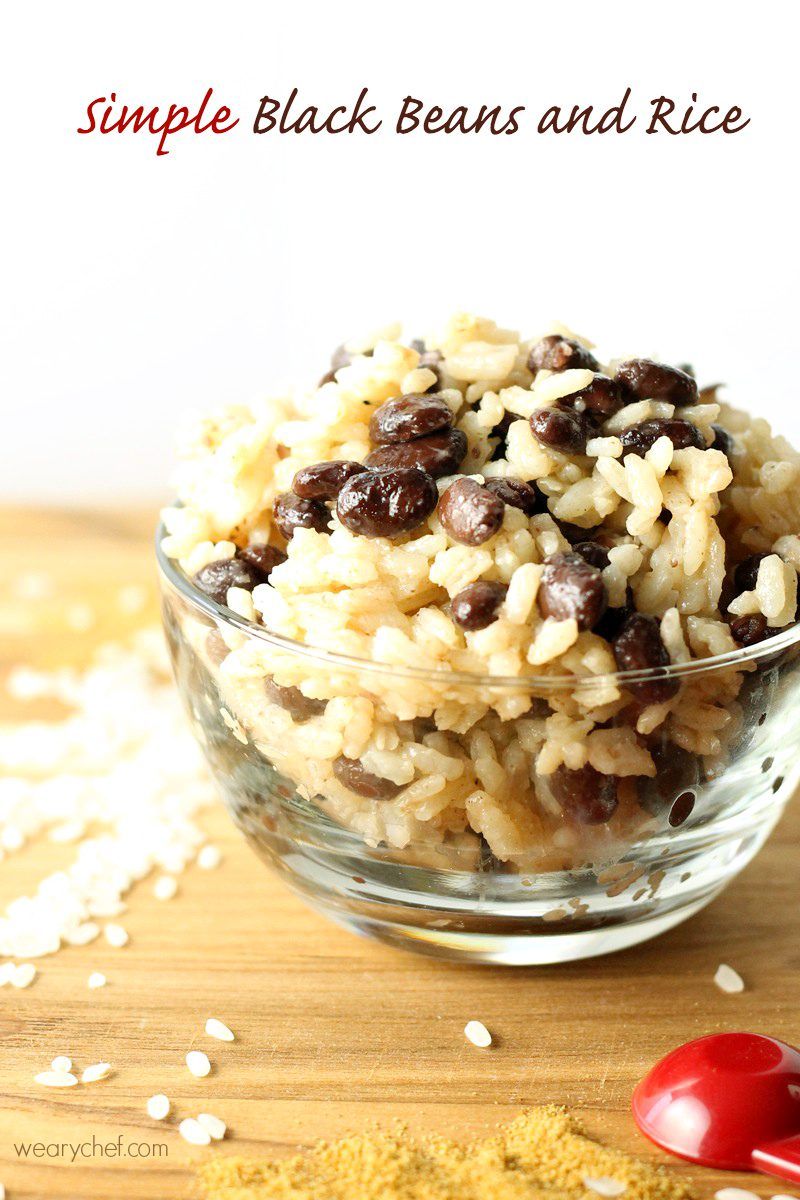 What You Need To Know about Black Beans and Rice Recipe
Rice is a non-allergenic and gluten-free food. It is a member of the grass family, which is consumed by nearly half of the world's population. It is the staple diet for many regions of the world, including South America and Asia. Many people think that rice's origins can be traced back to 3000 BC in India, where locals found the plant growing wild. Interesting, right? Keep reading and enjoy this easy black beans and rice recipe.
All beans are naturally low in fat and a great source of protein, magnesium, dietary fiber, complex carbs, iron, and antioxidants. High fiber foods are a smart choice for diabetics and other low-fat diets since they can help naturally decrease cholesterol and prevent blood sugar levels. Constant bean consumption can protect against cancer, heart problems, and aging.
Influenced By Many Cultures
Beans and rice are belonging many cultures around the world and these staple foods combine and make a great dish. The mix of plant foods offers a number of crucial elements as well as a substantial amount of calories, and both meals are commonly available. While the rice can be either plain or seasoned, the beans are typically seasoned. The two ingredients can be combined, served individually on the platter, or both together. The beans add a lovely, rich taste to the rice and are a fantastic source of protein.
Rice with black beans is such a traditional pairing. There are many different methods to prepare it, but this one is simple, quick to prepare, and delicious. Beans and rice are a staple food in many countries, and there are countless variations of this straightforward but satisfying dish. Different versions of this well-known meal can be found in nations including Brazil, Puerto Rico, Costa Rica, Venezuela, Cuba, the Dominican Republic, Korea, the United States, and the Caribbean.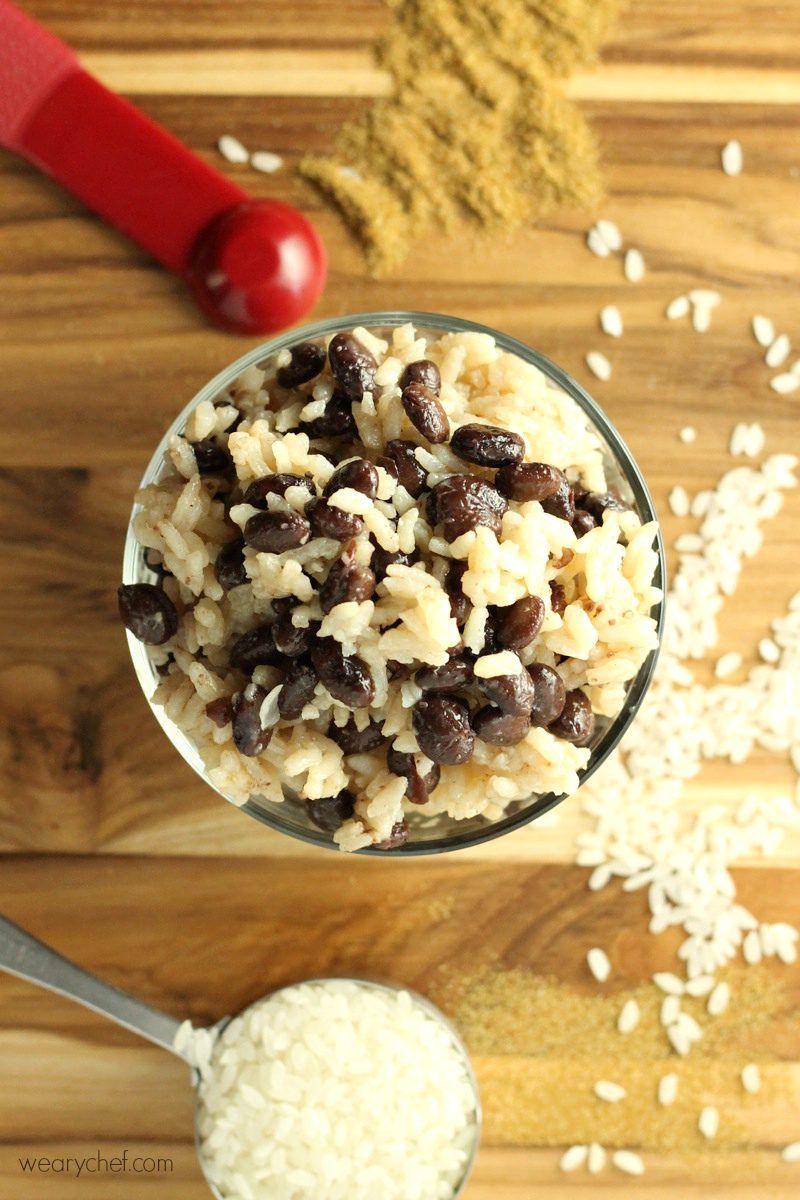 Reason Why We Need To Eat This Food
This food is quite healthy! Beans are rich in protein and iron and serve as a satisfying carbohydrate when combined with rice (beans are definitely the most nutritious of the pair). They also give a complete protein, which is necessary for our bodies to remain healthy. Veggies are a simple, wholesome addition to any meal. It is incredibly versatile and inexpensive. The outcome is a delicious and flavorful dish that is ideal for those times when you need to prepare a supper quickly.
How to Make Black Beans and Rice?
Since I can eat way more than my fair share of black bean rice, I like to double the recipe so we have leftovers for lunches. It works well in lunchboxes, or I like to make a quick burrito bowl with the addition of some lettuce, salsa, sour cream, and cheese.
I found inspiration for this recipe on AllRecipes years ago, and I think it may be the first time I have ever cooked with cumin. I was instantly sold! If you haven't yet cooked with cumin, just trust me that it makes the dish. It's definitely worth buying a jar if you don't already have some. I always include it in my Mexican recipes because I love its distinctive flavor, and it's all thanks to these black beans and rice.
I hope you will love this recipe as much as we do!
Print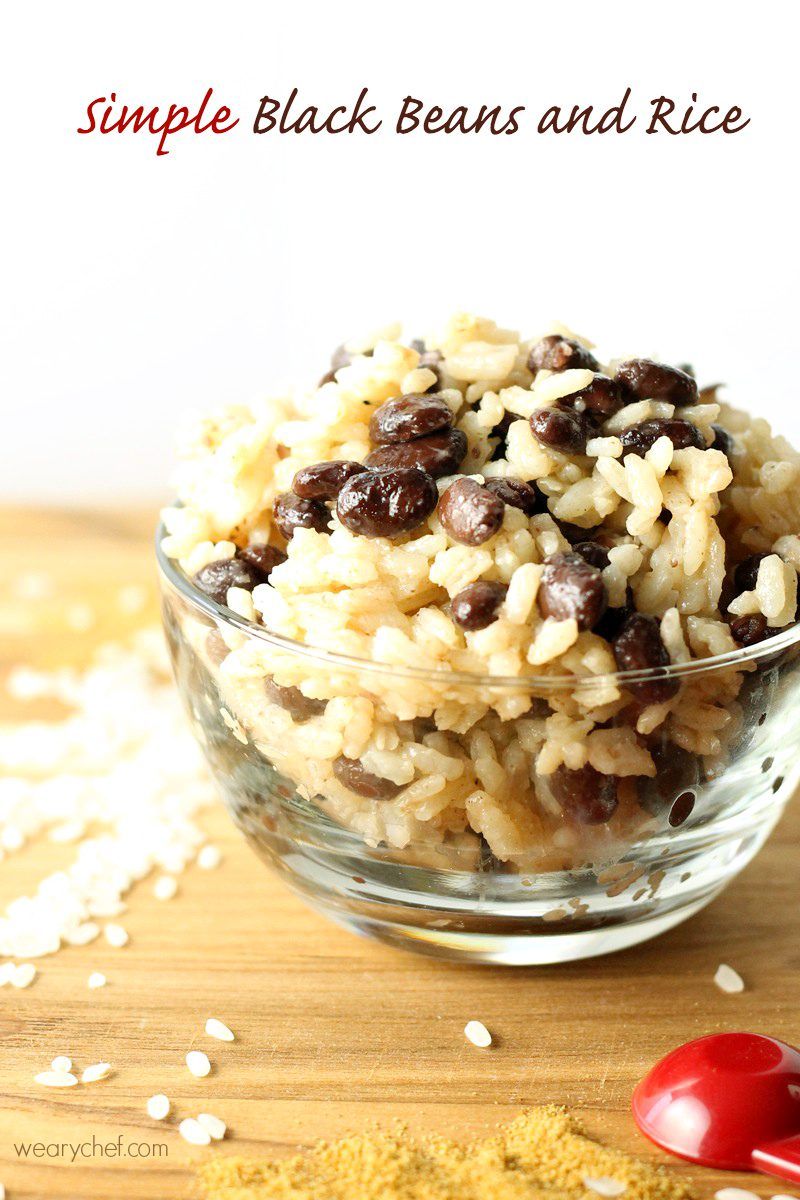 Easy Black Beans and Rice Recipe
This simple side dish is versatile, inexpensive, and tasty. Serve with any meat, use it in burritos, or add diced chicken or sausage to make a one-dish meal.
Total Time:

30 minutes

Yield:

4

1

x
1 tablespoon

olive oil

1/4

cup

finely chopped onion

2

cloves garlic crushed or minced

1

cup

white rice I like medium grain

2

cups

reduced-sodium chicken broth

1/2 teaspoon

cumin

15 ounces

can and seasoned black beans drained and rinsed
salt and pepper to taste
Instructions
In a medium saucepan, heat olive oil over medium-high heat. Add onion, and sauté 3 minutes, until onion is tender and starting to brown. Add garlic, and sauté one minute longer. Add uncooked rice, and stir and sauté 2 minutes.
Add broth, salt, and cumin. Stir together, and bring to a boil. Cover, reduce heat to low, and simmer 20 minutes.
Remove lid, stir in beans, and cover again. Turn off heat, and let stand for 3 minutes before serving. Add salt and pepper to taste.
Author:

Prep Time:

5

Cook Time:

25

Category:

Side Dish

Cuisine:

Mexican
Nutritional Information
Beans are rich in protein, carbohydrates, micronutrients, and fiber. They also include folate, which is often lacking in American diets. The combination of grains and protein is filling and nutritious.
Rice (a grain) and beans (a legume) are each vegetarian and together make up a complete protein, providing each of the amino acids the body cannot make for itself. While rice is rich in starch and thus is a great source of energy, beans contain iron and a good amount of protein.
Per Serving:
| | | | |
| --- | --- | --- | --- |
| Calories | 125 kcal | Carbohydrates | 26 g |
| Protein | 2 g | Fat | 1 g |
| Saturated Fat | 1 g | Monounsaturated Fat | 1 mg |
| Iron | 1 mg | Sodium | 6 mg |
| Potassium | 57 mg | Fiber | 1 g |
| Sugar | 1 g | Vitamin A | 4IU |
| Vitamin C | 1 mg | Calcium | 18 mg |
Variation and Substitution of Black Beans and Rice Recipe
This is a basic recipe for beans and rice, and you may modify it by adding a number of different ingredients.
Vegetables: A few examples of veggies to try including are chopped tomato, maize, red bell pepper, green chilies, and zucchini.
Beans: Black beans can be replaced with pinto beans.
Cheese: Consider adding a sprinkling of Monterey Jack, Cheddar, or Cotija cheese.
Spices: To the mixture, you can add more flavors like ground coriander, chili powder, or crushed red pepper flakes.
Health Benefits
For good reasons, rice and beans are a popular pairing in many different cultures all over the world. They both provide a cheap dish that is nutritious and rich in complex carbohydrates while being low in fat. Black beans and rice both have high protein content and at least 10% of each of the seven vitamins and minerals.
Gluten-free and naturally anti-inflammatory.
Enhances the health of the nervous system.
Great Source of Energy.
Constipation prevention due to diuretic and digestive properties.
Can Aid in Lowering Cancer Risks.
Stops obesity.
Regulates blood pressure and blood sugar levels.
Good Protein Source
What Do You Love About Black Beans and Rice?
It is easy to have most, if not all, of the ingredients on hand that are needed for this recipe. This dinner recipe is easy to prepare. It tastes and looks good, that everyone likes, and that doesn't take a ton of time in the kitchen.
It has great flavor.
Made in one pot
Vegan, vegetarian, gluten-free and soy-free
Uses inexpensive pantry staples
Seasoned to perfection with Mexican-inspired flavors like cumin and chili powder
How to Store Black Beans and Rice Food?
Serve: Black beans and rice can be kept at room temperature for about two hours before serving.
Store: This recipe is excellent for meal preparation because it keeps well as leftovers. Beans and rice can be kept in the fridge for up to five days if they aren't eaten.
Re-Heat: Heat food slowly in a microwave or on the stovetop to reheat. Then cover the rice with a wet paper towel before heating it in the microwave. By doing this, moisture will be added, resulting in fluffy, soft rice after reheating.
Freeze: Black Beans and Rice can be frozen for up to three weeks in an airtight container or zip-top bag as long as it is properly sealed.
More Easy Black Beans and Rice Recipes For You