This easy Sausage Pizza Pot Pie is a new spin on pizza that makes a fun family dinner!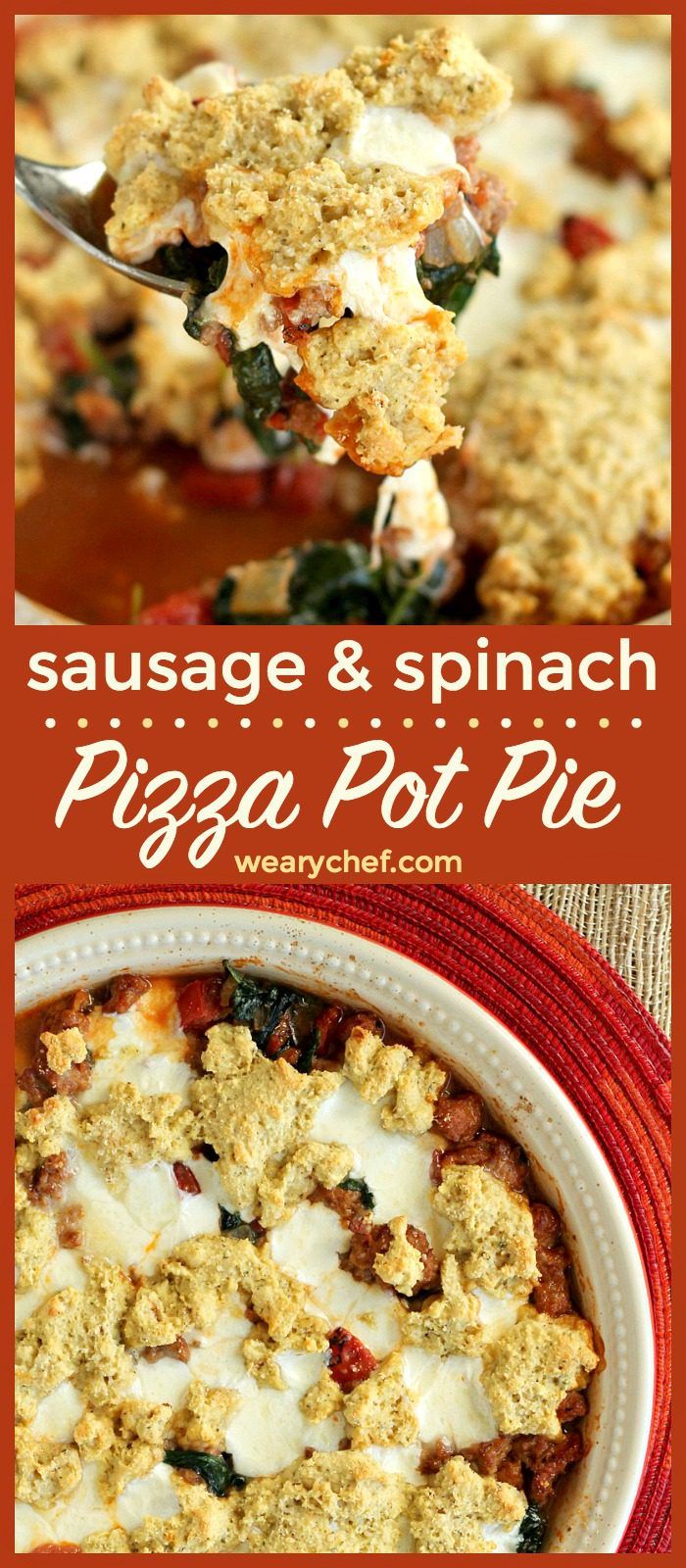 You can thank a tantrum for this tasty sausage pizza pot pie recipe. When I made quick chicken pot pie a few weeks ago and served it to my 3-year-old, he said he wanted some of the spinach. I told him there was no spinach, and it turned into a 15-minute crying fit with him moaning, "I wanted spinach!" over and over. This is why I'm weary.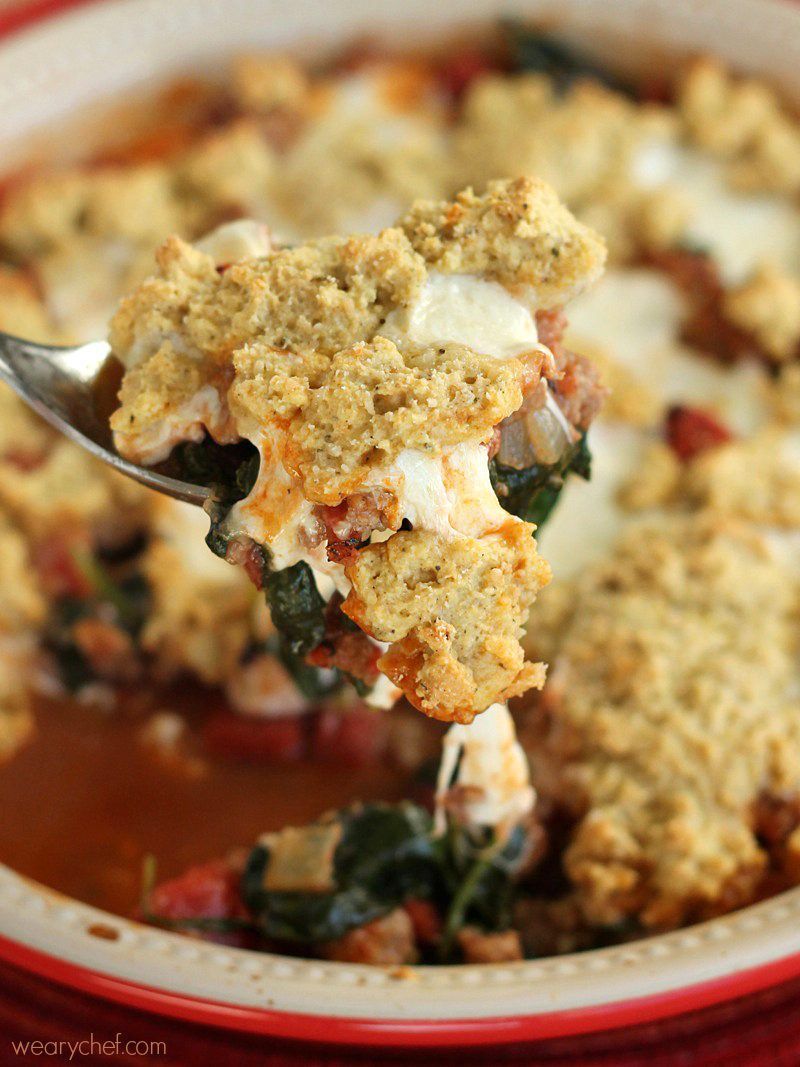 Before you high five me for having a kid who loves spinach, let me just say that he doesn't even like it. This tantrum was a result of 3-year-olds being completely irrational (well, mine at least). He has thrown fits over getting the wrong color cup, which side of the car he needs to get in, regretting his ice cream flavor choice, and the list goes on. I personally don't think any of these minor inconveniences are worth crying your eyes out for nearly a half hour, but I'm not three.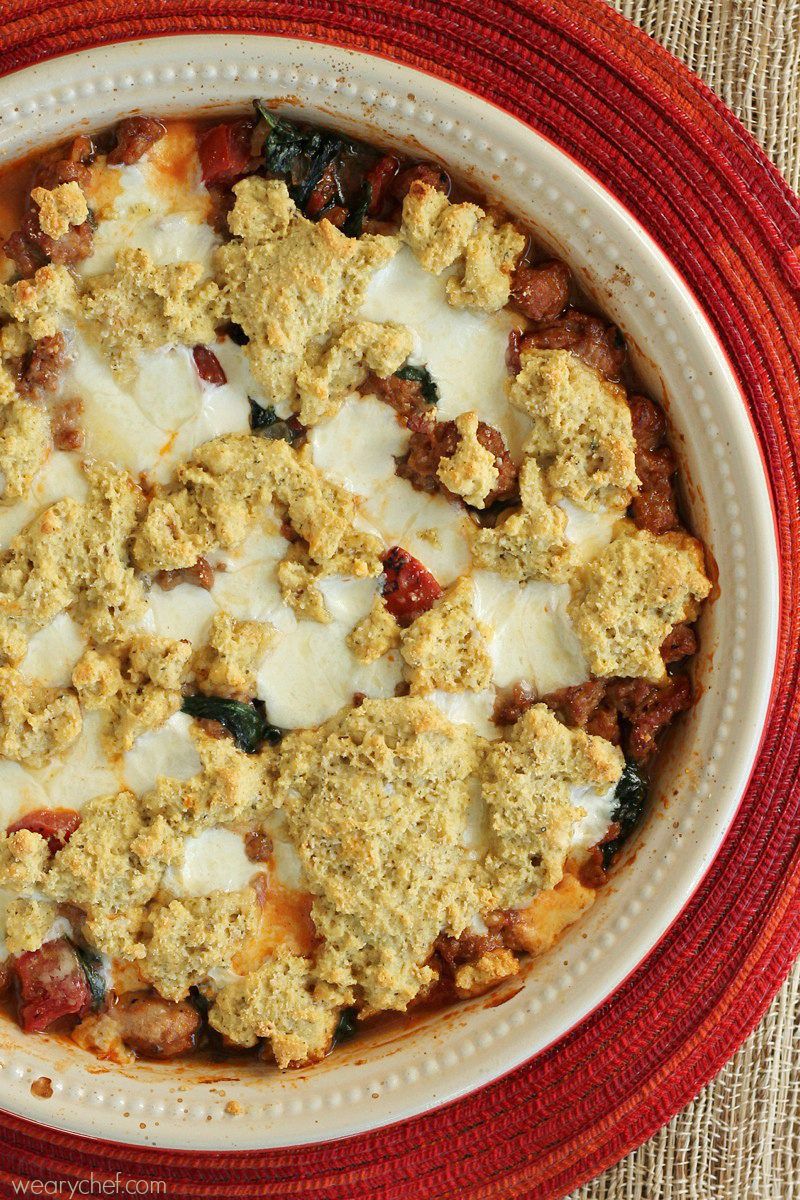 Anyway, while I was eating my pot pie and listening to, "I WANTED SPINACH!" on repeat, I thought to myself that I would add spinach next time. Since I love the sausage, spinach, and tomato combination, I came up with this pizza pot pie idea instead of just adding spinach to a classic pot pie. I have to say that I liked this version even better, you know, because it has cheese. I hope you enjoy this easy dinner recipe too and that it leads to zero dinner tantrums at your house!
Print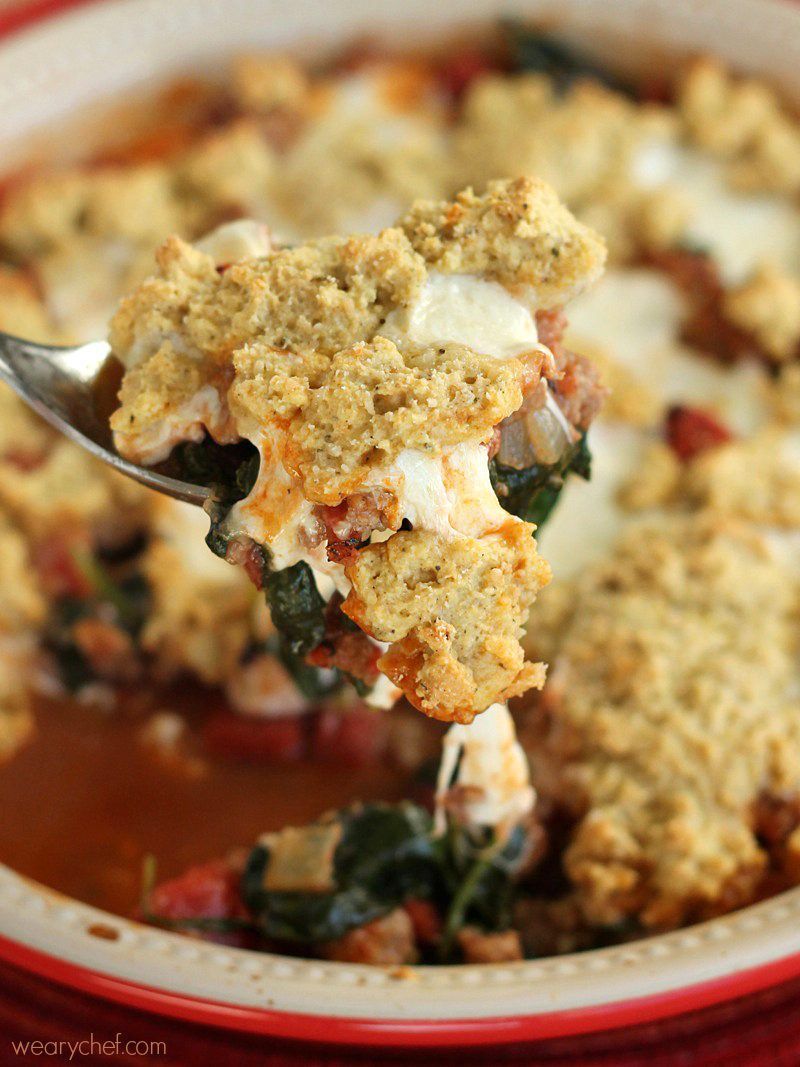 Easy Sausage Pizza Pot Pie
This fun new spin on pizza will please the whole family!
Total Time:

50 minutes

Yield:

4

1

x
Instructions
Preheat oven to 400 degrees F. Spray a 9-inch deep dish or 12″ shallow pie pan with cooking spray and set aside.

Spray a 12″ skillet with cooking spray, and heat over medium-high heat. Add onion and sausage, and saute, crumbling meat as it cooks, until sausage is mostly cooked through.

Reduce heat to medium. Stir in half of the spinach, and cook until wilted. Stir in remaining spinach and drained tomatoes. Gently stir and cook until spinach is all wilted.

Drain sausage and spinach mixture well, and then pour into pie pain. Spread cubed mozzarella over the top, and gently press cheese into the meat.

Stir together egg, milk, biscuit mix, and Italian seasoning. Spread dough over the top of the sausage and cheese. (Note: This dough is a good amount for a 9″ dish but doesn't completely cover the 12″ dish as shown here. You can double the egg, milk, and biscuit mix if you are using a large pan and would like more coverage.)

Sprinkle parmesan over the top, and bake in preheated oven for 25 minutes or until top is brown and cheese is melted. Allow to stand for about 5 minutes before serving.
Author:

Prep Time:

10

Cook Time:

40

Category:

Main

Cuisine:

Italian
Want more pot pie in your life? You'll love these version too!